The Pittsburgh Penguins have been one of the most confusing teams in the NHL this year. Just when it looked like they would miss the playoffs for the first time in 16 seasons, they went on a bit of a run toward the end of February and into March and gave fans a glimmer of hope. However, their most recent losing streak has once again threatened their postseason appearance. With 12 games left in the regular season, the Penguins have left themselves with no margin for error if they want to claim a playoff berth. They are still struggling with some of the same issues they have been dealing with all year. Here are three key problems that may very well end their 16-year playoff run.
Jeff Carter 
At this point, everyone is well aware of the Jeff Carter issue. He is no longer contributing on offense or defense, and it is hard not to wonder why head coach Mike Sullivan has not removed him from the lineup. It is no secret that the media has not gone easy on him this year, and Sullivan has made it clear that he still has faith in his player. He recently pointed out that Carter is sixth in the NHL in faceoff percentage. With a 59.1 success rate, there is no denying that this area of his game is very valuable. However, he can't be just a faceoff guy.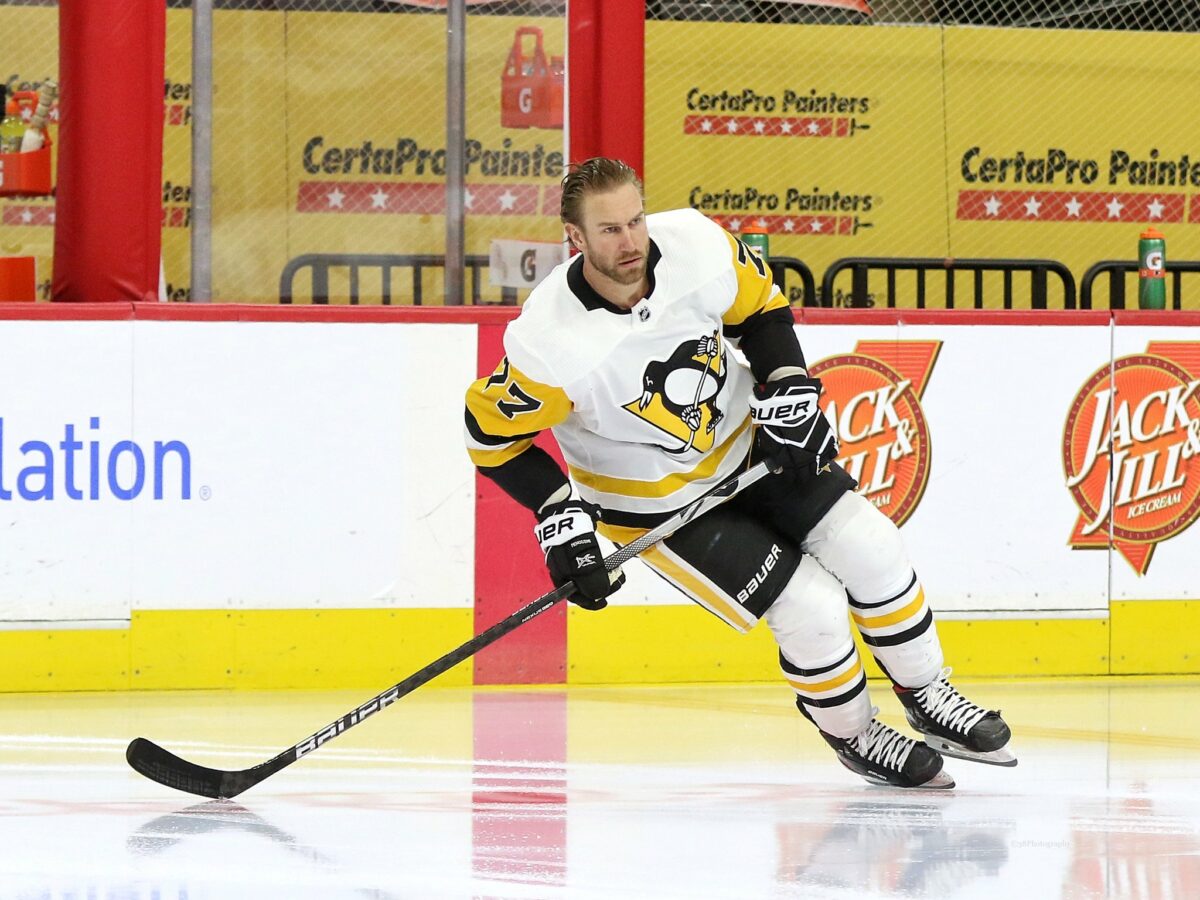 On Tuesday, March 14 in the Penguins' 6-4 loss to the Montreal Canadiens, Carter had one of the worst games in his career recording a minus-4 in less than nine minutes of ice time. He has not scored a point since March 11 and has a total of 24 points on the season in 66 games played. He was recently moved down to the fourth line in order to shelter his minutes, but it has not helped his game in the least. Sullivan has kept him in the lineup for too long, and it has hurt the team. Perhaps it is time to shift some of the focus off of Carter and onto his coach's questionable decisions. 
Penguins' Defense 
The Penguins have been struggling on defense through the month of March, and their struggles seem to be getting worse. Marcus Pettersson and Jan Rutta are both out with lower body injuries and are listed as week-to-week. Jeff Petry is sidelined with an upper-body injury and is listed as day-to-day. The team had already called up Mark Friedman from Wilkes-Barre and most recently Taylor Fedun on an emergency basis.
Related: Matt Murray's Legacy with the Penguins
---
Latest News & Highlights
---
Pettersson had been playing on the top pairing with veteran Kris Letang, and is having the best season of his NHL career. Pierre-Oliver Joseph, who has been struggling lately, has now been moved to the top pairing with Letang in Pettersson's absence. If the Penguins have any hope of making the postseason they need their defense to step up in a big way. 
Goaltending 
It is obvious that Tristan Jarry, the Penguins starting goaltender, has not been himself lately. He has battled with injuries for most of the season and still does not seem to be completely healthy. He returned to the ice on Feb. 20 after battling an upper-body injury for the better part of a month, and since his return he is at a .863 save percentage (SV%). Second-string goalie Casey DeSmith has been doing his best to pick up the slack with a .927 SV% in his last five games. He has made a very strong case to be moved up to the starting position, but it is a little late in the season to still be having these problems. Even if Pittsburgh did make the playoffs, without a reliable goalie they would almost definitely be looking at a four-game sweep. 
Back To The Drawing Board
It is clear that the Penguins did not do enough in the offseason to prepare for this year. Their biggest focus was re-signing Letang and Evgeni Malkin and that was pretty much it. With all their injuries and inconsistencies in the lineup, missing the playoffs might not be a bad thing. Pittsburgh needs to go back to the drawing board in the offseason and strengthen key areas such as goaltending and defense if they have any shot of being a serious contender in the near future.
---
---