Pittsburgh Penguins general manager Ron Hextall isn't shy to make bold transactions. Throughout his tenure with the Penguins, Hextall has dished out long-term contract extensions, he's made some surprising trades and he's held onto a few players he probably shouldn't have.
The Penguins continue to be a work in progress and they'll try to find their game at the perfect time as the Stanley Cup Playoffs approach this season. While the dog fight continues for points in the Eastern Conference wild card race, let's jump ahead to what Penguins fans can expect after the season and into the 2023-24 campaign.
Here's three Penguins who aren't expected to return next season:
Danton Heinen
It's been a very inconsistent season for Penguins forward Danton Heinen. From getting a shot at becoming a middle-six winger in Pittsburgh, to wearing a suit in the press box on game days, Heinen has been through it all in 2022-23. Next season? Don't expect the pending unrestricted free agent to be re-signed.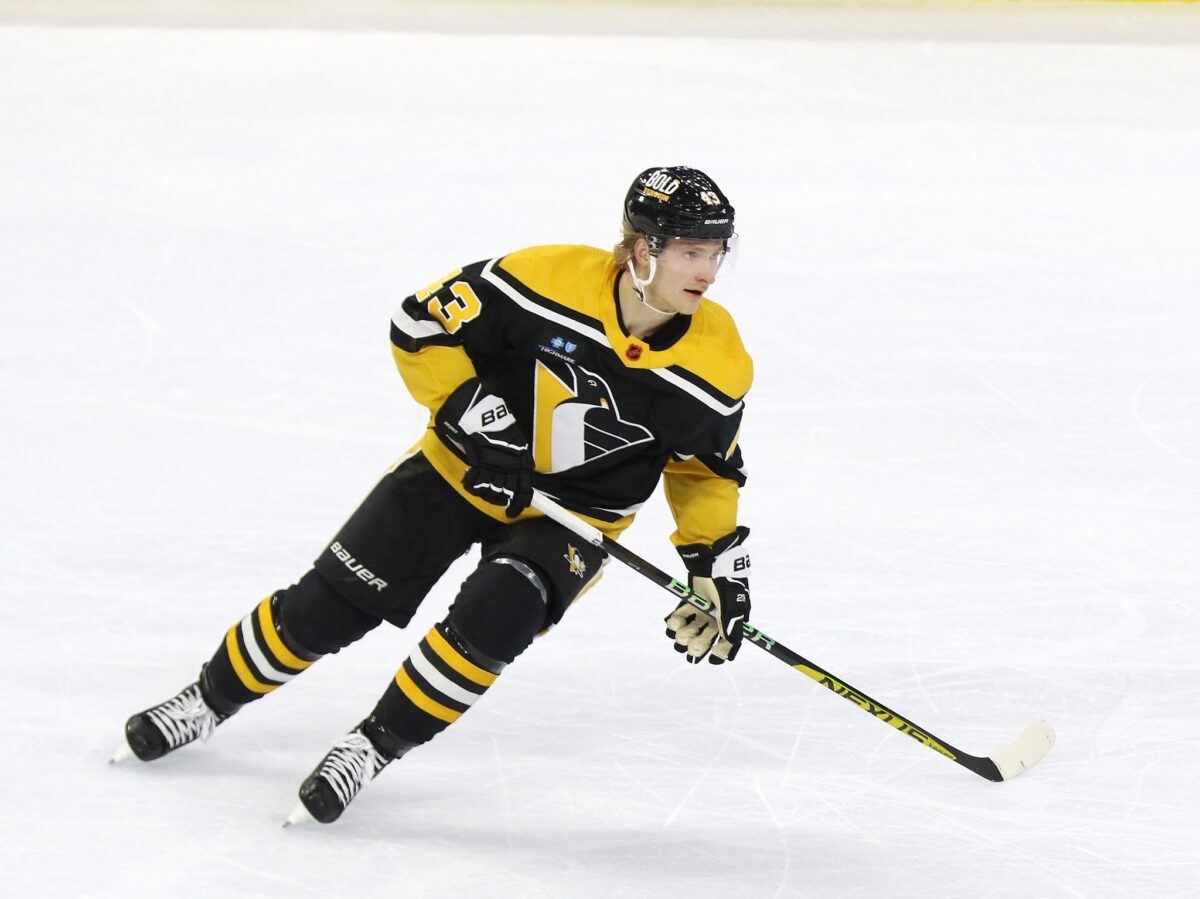 The 27-year-old winger signed a one-year $1 million contract with the Penguins before the season started and so far through his 52 appearances, Heinen has recorded only six goals and 18 points. A far cry from the 18 goals he put up in 76 games last season in Pittsburgh.
Related: Penguins' Sidney Crosby Still Brilliant in Season 18
---
Latest News & Highlights
---
Heinen has essentially lost his role with the team and now is going to be in tough to find significant minutes down the stretch and into the 2023 Stanley Cup Playoffs. With the addition of Mikael Granlund, the emergence of Drew O'Connor, and with several other Penguins' depth options up front, don't expect to see Heinen back next season.
Jeff Carter
The one Penguins forward who has likely frustrated the majority of the fan base the most, veteran Jeff Carter is very likely in his final season in Pittsburgh.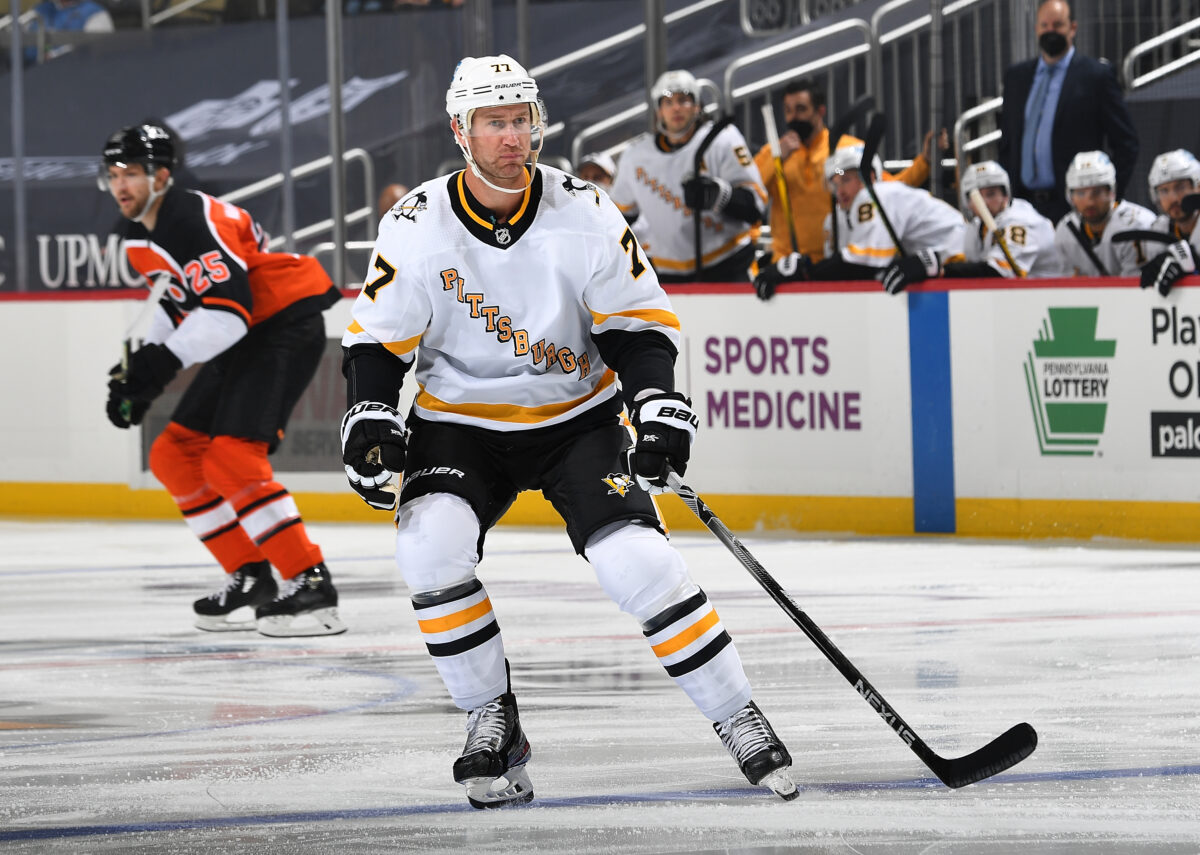 Carter has become a defensive liability. Even though he's one of the smartest players offensively who relies more on hockey IQ than foot speed, his defensive instincts have been horrible this season and flat out embarrassing at times.
Even Carter having one season left on his contract, I wouldn't expect to see him suiting up in Pittsburgh next season. Perhaps a trade where the Penguins retain half of his salary in the offseason, or even a buy out. A buy out would mean Hextall still has to account for all of the $3.1 million cap hit for the 2023-24 season. Even so, very likely this happens.
Carter has dressed in 64 games this season and has recorded just 24 points. We'll have to wait and see what his role becomes into the postseason, but head coach Mike Sullivan would be wise to cut his minutes down as his impact has unfortunately been more negative than positive this season.
Brian Dumoulin
Another veteran who isn't expected back next season is Penguins defenseman Brian Dumoulin. The 31-year-old vet is a pending unrestricted free agent who will need a resurgence come playoff time to have any hope in impressing Hextall and company enough to offer him an extension.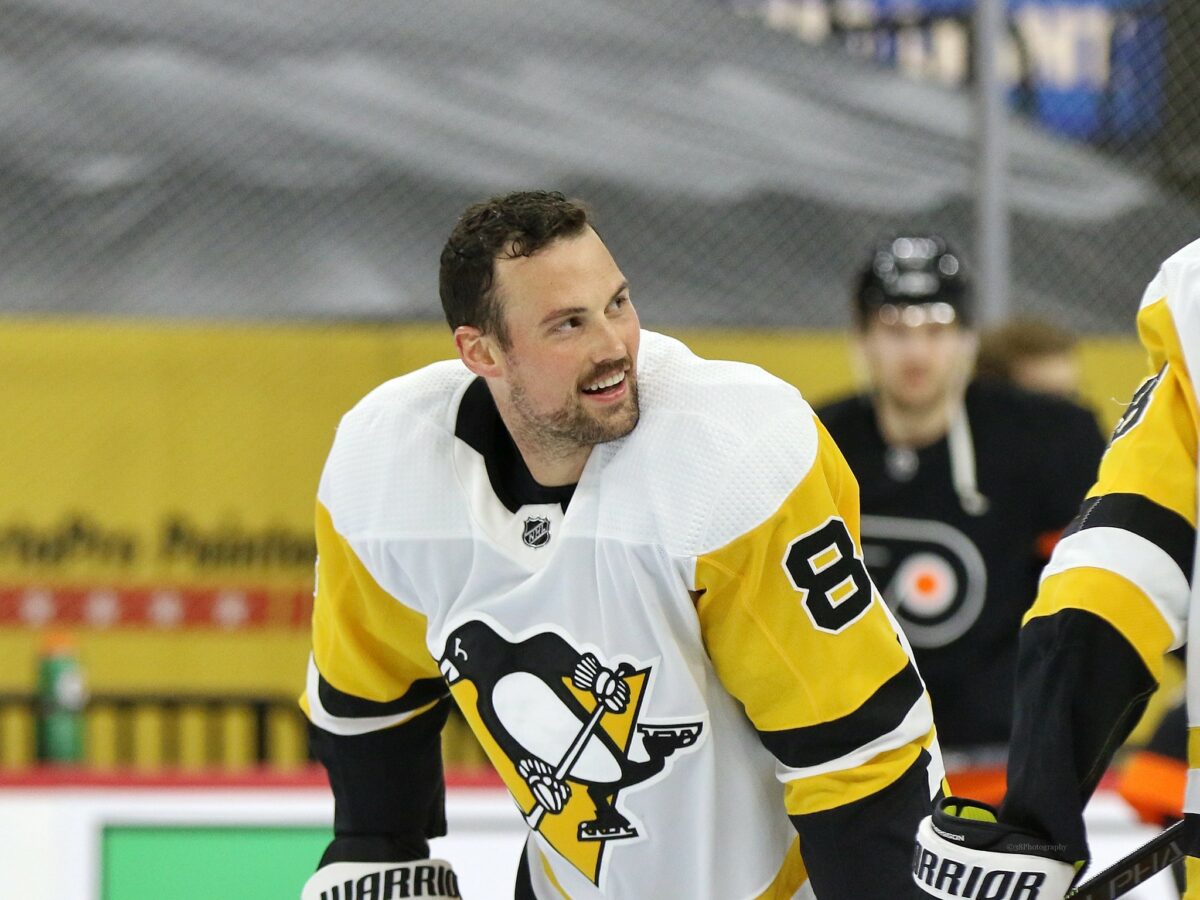 Dumoulin has 18 points in 67 games this season and ranks fourth among Pens defenders when it comes to ice time. He's been very inconsistent at times and has been deployed all over the d-pairings. His ability to lose his assignment has peaked it's ugly head up time and time again and a recent game against the Montreal Canadiens was no different.
Carter and Dumoulin on the ice together has been hard to watch. The Penguins do have some young defensemen waiting in the wings with the likes of Pierre-Olivier Joseph and Ty Smith, who will both be ready for much bigger roles next season. There's also Marcus Pettersson who is only 26 years old, signed for two more seasons and has proved himself this season that he's able to handle more minutes. These three should help make up the left side in Pittsburgh in 2023-24, with Dumoulin not in the cards.
While the Penguins core will remain in tact this summer, expect to see Hextall make several changes to the roster heading into next season. The likes of Carter, Heinen and Dumoulin are three players who will all need Stanley Cup miracles to be in the team's plans moving forward.