Coming off of one of their ugliest losses of the season against the New York Islanders Tuesday night (March 21), the Toronto Maple Leafs are staring down the barrel of the home stretch. The league-best Boston Bruins are about as out of reach as you can get, with a 20-point lead on them, so the focus for the remaining 12 games is securing home ice advantage over the Tampa Bay Lightning, who they're more or less guaranteed to play in the first round of the playoffs. 
Related: Maple Leafs' Playoffs Success Shouldn't Dictate Keefe's Future
All things considered, it's been a successful season for the Maple Leafs. They currently sit as the fourth-best team in the league, the gamble on their goaltending seems to have paid off, and they just had their busiest trade deadline of the Auston Matthews era. That being said, this team is way past the point of settling for a successful regular season. 
They're closing in on a first round rematch against the Lightning, who have struggled in recent weeks, and the bare minimum of success this season is nothing less than getting out of that first round. While there have been a number of players who have been instrumental in the Maple Leafs' success so far this season, there are a few who need to shift their play up a gear.
Morgan Rielly 
When you think of Maple Leafs players that define the past decade, Morgan Rielly is without a doubt one of the first players who come to mind. Drafted fifth overall by the team in 2012, the Vancouver native is in his tenth season with the team and his first under a new seven-year contract worth $7.5 million annually. The contract is absolutely worth it when he's playing at his best, but the microscope will be zoomed in when he's not. He's been playing better in recent games, but his 44-point pace this season is a big step back from his 68 points in 82 games last season.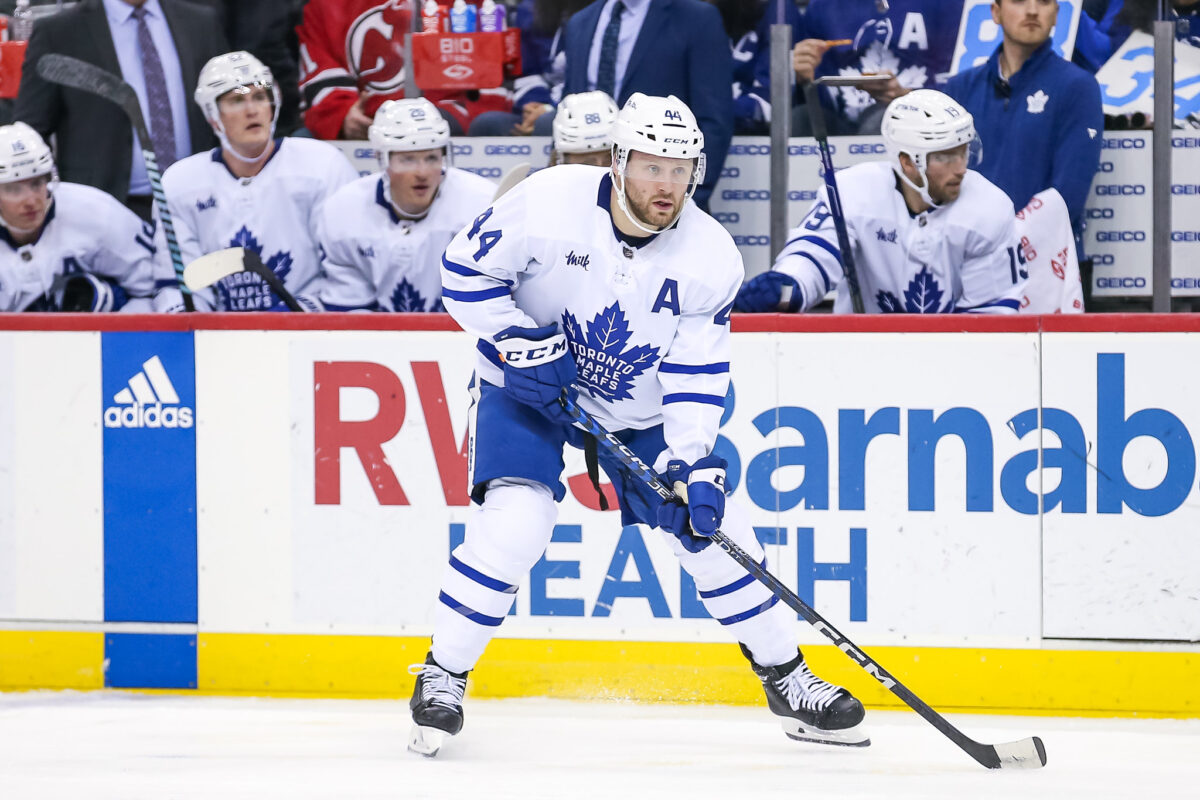 In Rielly's defense, he's missed some time with injuries and he hasn't really had a consistent defensive partner all year. You obviously don't want to be making excuses like this when he has such an expensive contract, but those factors will impact someone's play whether you like it or not. It's hard to get into a rhythm when your partner is constantly being shifted, and you have to continually adjust to the playing styles of different players.
---
Latest News & Highlights
---
That being said, Rielly is the Maple Leafs' highest-paid defenseman, and he's going to be treated as such. The beauty of his situation is that if he steps up in these last few games and in the playoffs (which he has in the past), nobody will care about what he did in November and February. It looks like he's starting to feel like himself again, with two goals and seven points in his last ten games, and it's imperative that he does, because when he's struggling, it tends to have the same effect on the whole defensive corps.
Alex Kerfoot 
Alex Kerfoot is a fine third-line forward with strong defensive instincts, and good puck-moving ability, albeit inconsistent offense. The disadvantage he has to put up with is the fact that he was part of the return for fan favourite Nazem Kadri when they traded him in July 2019. Combine that with his $3.5 million annual cap hit, and he finds himself as the Maple Leafs' whipping boy up front when he's not producing. However, he routinely finds himself in head coach Sheldon Keefe's good books, despite what the fans might have to say about him.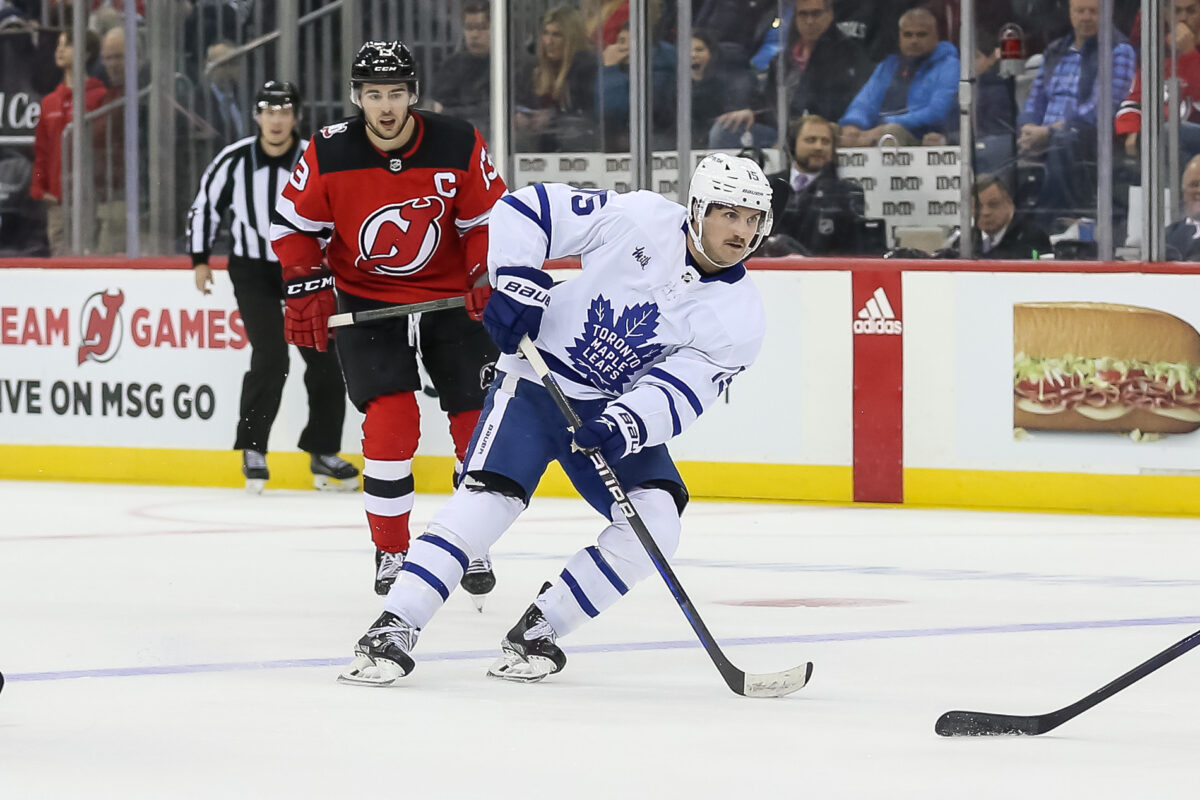 Expectations were high for Kerfoot coming into the 2022-23 season after he tallied a career-high in points (51) in 2021-22. Unfortunately for him, he's not only regressed offensively this season, but he's on pace for only eight goals and 33 points in 82 games, which would be his worst offensive season since 2019-20. He's also on a dreadful 25-game scoring drought, despite scoring the shootout winner on March 18 against the Senators. 
Like Rielly, Kerfoot can make fans forget all about his poor regular season if he steps up his game in the playoffs. Also like Rielly, he's had the disadvantage of being shuffled up and down the lineup all season, so he hasn't had a consistent set of linemates to get accustomed to. But, at $3.5 million, the Maple Leafs need more from him than what they've gotten this season, and ideally, he settles into a regular bottom-six role and gets into a rhythm in this last stretch.
Zach Aston-Reese 
Although the Maple Leafs could use some more from Zach Aston-Reese, who has only ten points in 65 games this season, he's on this list for a different reason than Rielly and Kerfoot. While those two play bigger roles for the Maple Leafs, and their play could contribute to how the team fares in the playoffs, Aston-Reese needs to step it up simply because he's in danger of losing his job if he doesn't.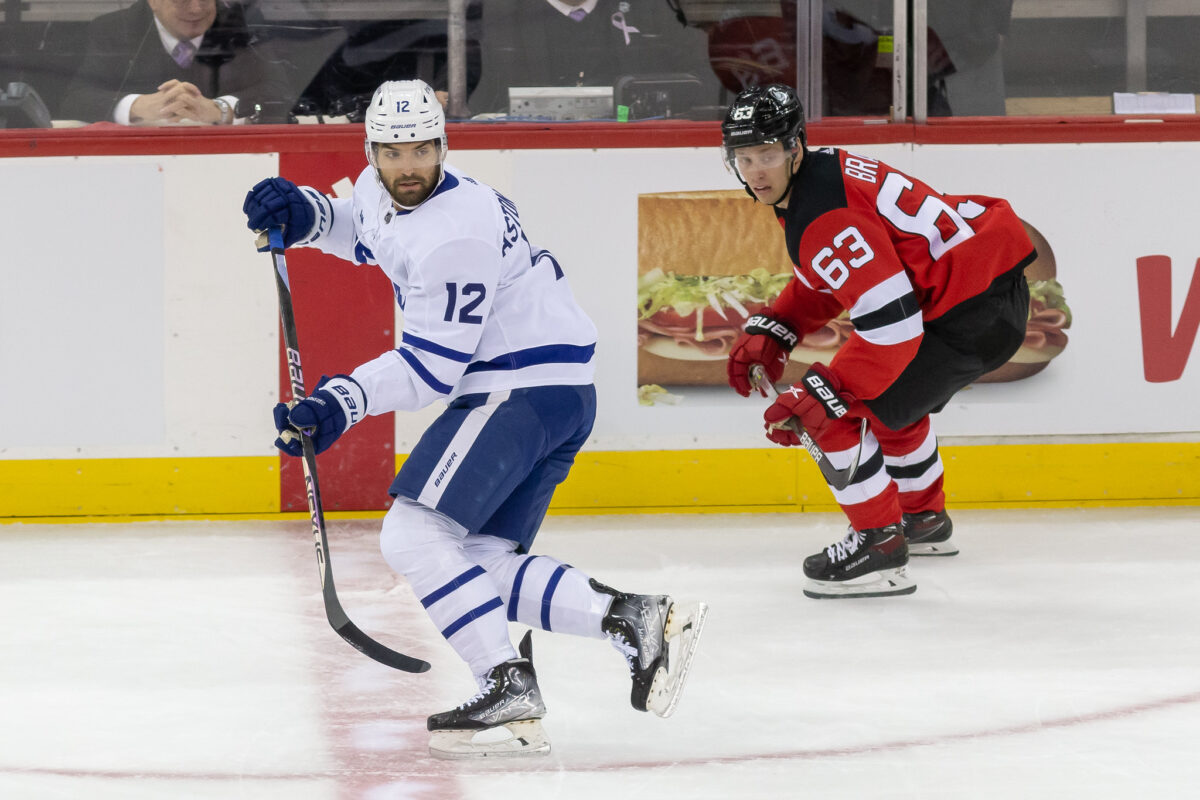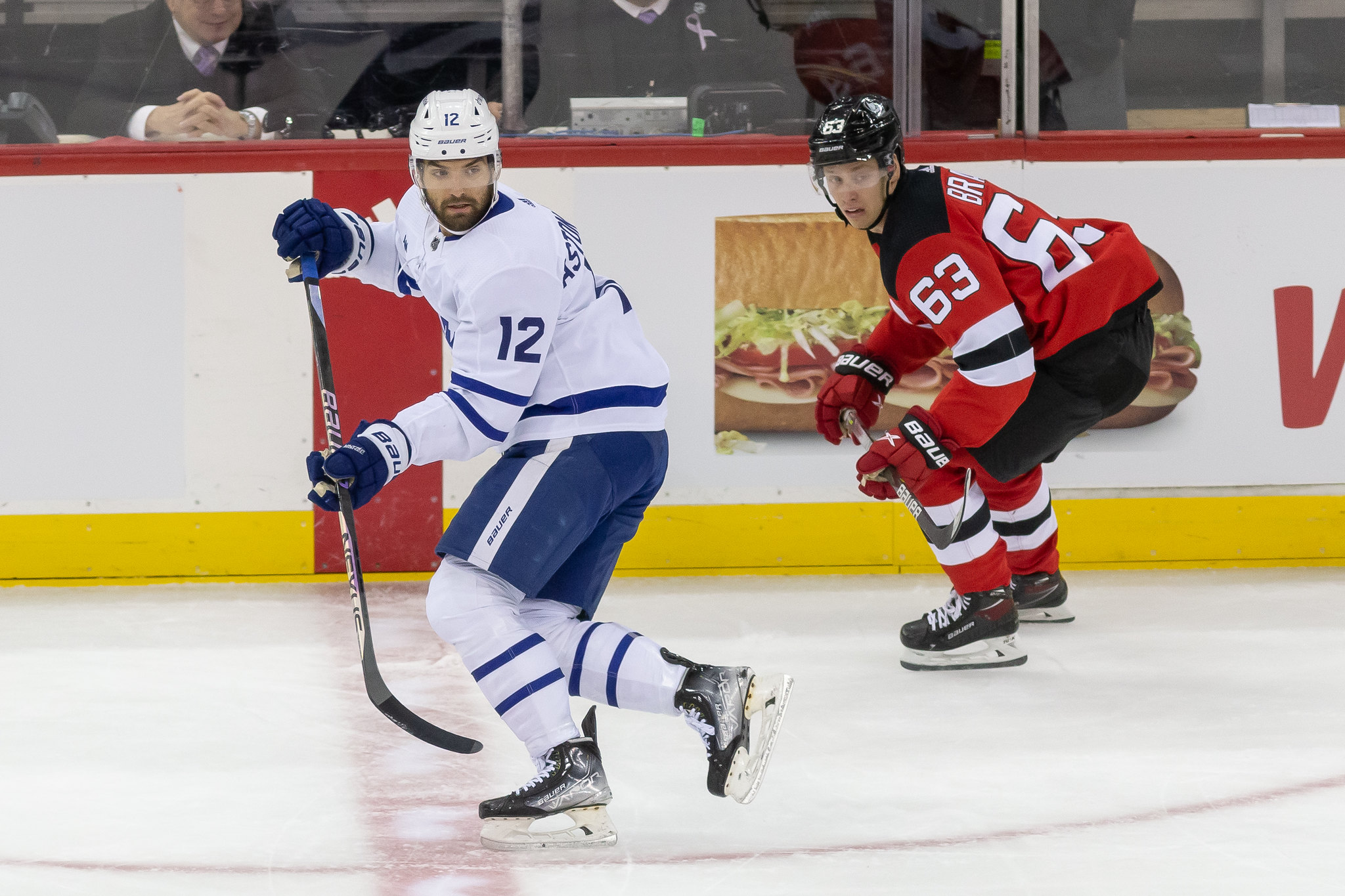 The Maple Leafs currently have one contract slot open, and although general manager Kyle Dubas hasn't outright come out and said it, it's widely believed that it's being saved for top prospect Matthew Knies, who's currently playing out his NCAA playoffs with the University of Minnesota. Factor that in with Ryan O'Reilly's impending return in a couple of weeks, and all of a sudden the forward group will have a similar level of competition as the defensive corps. 
Signed to a professional tryout followed by a one-year contract, Aston-Reese was never expected to bring much offense, but with only three assists on the season, his production is low even for his standards. He's still third on the Maple Leafs in hits at 136, behind only new acquisitions Noel Acciari and Luke Schenn, and he stepped up on March 17 against the Carolina Hurricanes with a two-goal performance. That said, it's going to take more than that for him to keep his job, especially when you consider that physicality is one of Knies' strong suits too.
Maple Leafs Players Have 12 Games to Step It Up
The Maple Leafs are closing in on a very important stretch of the season, with eight of their final 12 games coming against Atlantic Division teams. While their first round matchup with the Lightning is all but guaranteed, home ice is still very much up in the air even if they have the edge right now. They're currently three points up on the Lightning with two games in hand, which isn't nearly enough to feel comfortable with their situation. 
While the Maple Leafs shouldn't be relying on Rielly, Kerfoot, and especially Aston-Reese to widen the gap between them and the Lightning, those players stepping up and finding the best versions of their game will do wonders for the team over these next few games. There will likely be some continued line juggling, but as we get closer to the playoffs and O'Reilly returns from injury, I'd expect them to start settling into some regular lines.