The lack of success from the Toronto Maple Leafs during the Kyle Dubas era has fallen on the shoulders of three potential scapegoats when it comes to who people want to blame for the team's shortcomings come playoff time.
Amongst those three are Dubas as the team's general manager, the core four in which fans like to hammer as the reason why they haven't been out of the first round and then, of course, there's head coach Sheldon Keefe.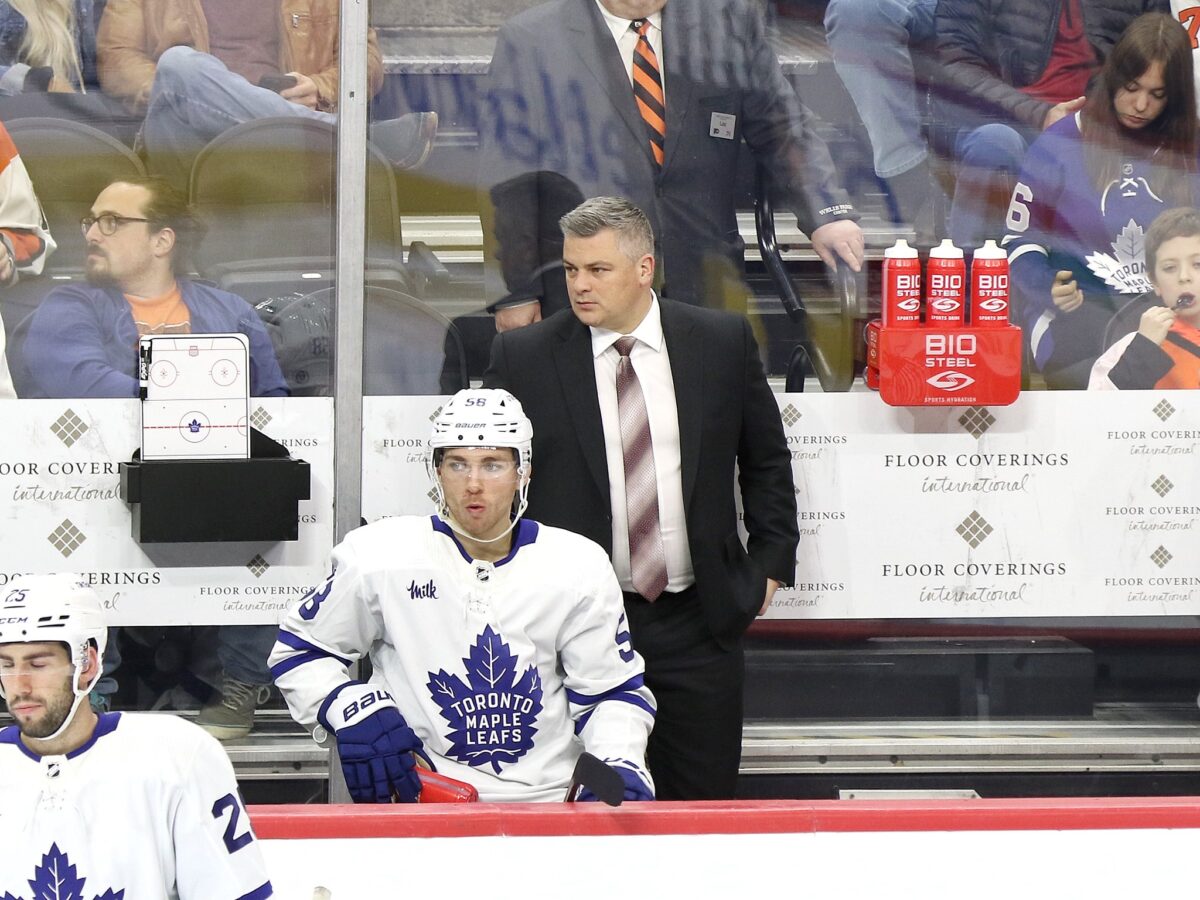 For those reluctant to get rid of Dubas or a member of the core four, their target seems to be Keefe when the argument is — changes must be made.
Regardless of where you stand on the changes-must-be-made argument, breaking down the numbers and seeing what he's done for the Maple Leafs over his tenure, firing Keefe might be a move the team might want to reconsider. After all, his time behind the Maple Leafs' bench has been much more impressive than he's been given credit for.
Keefe's Run With Maple Leafs By the Numbers
While we might not always agree with his coaching decisions, like the 11 forwards and seven defensemen, consider this.
Keefe is tied for the sixth fastest coach in NHL history to reach 100 wins with Dan Bylsma. It took him just 163 games and he sits behind Tom Johnson (138), Mike Keenan (152), Todd McLellan (158), Terry Crisp (158) and Dean Evason (159) on that list.
---
---
He's well on his way to being among the top-100 all-time when it comes to total wins and will likely finish the regular season in 2022-23 just outside of that milestone in less than 350 games coached in the NHL.
---
Latest News & Highlights
---
After his first 100 games behind the Maple Leafs' bench, he already had 61 wins which had him tied for 11th all-time at that point in his career and his overall point percentage speaks for itself. In four seasons he's coached 252 regular season games. He has a record of 156-68-28 for a regular season point percentage of .675.
Among coaches who've coached 50 games or more, that point percentage puts him fifth on the NHL's all-time list behind Tom Johnson (.738), Andrew Brunette (.720), Cooney Weiland (.698) and Lou Lamoriello (.689). Take that one step further and amongst coaches who've coached 200 games or more in the regular season and his point percentage has him second to only Johnson.
Keefe Not Afraid to Call Out Stars
Now, I know what the argument is going to be. Yes, he has talents in Mitch Marner, Auston Matthews and William Nylander. Sure, he's had the chance to coach some top-end talent in his four-season tenure.
But along with talent comes ego, cold streak and — believe it or not — injuries. Coaches have to readjust and regroup. They have to manage the roster based on what they have and who's performing and sometimes they have to call out the talent on the team to get them going again — something that Keefe hasn't shied away from during his run with the Maple Leafs.
Related: Columnist Says Maple Leafs' Dubas Has Options Following Season
Just this week Keefe called out Nylander who set a career-high for goals this season already and is one point shy of a career-high in that department as well. Still, the Maple Leafs' coach hasn't liked what he's seen lately and he had no issue making that known.
"There's a lot more perimeter, a lot more getting rid of the puck. I want him to hang on to it. I want him to challenge. I want him to be on the attack. I want to see lots of pace. That's when he's at his best," said Keefe on Nylander's recent play.
Even with a public call out, Keefe did so while showing respect for his players' overall season. He acknowledged what Nylander's capable of, but challenged him to step up his game to the level that is expected of the star forward.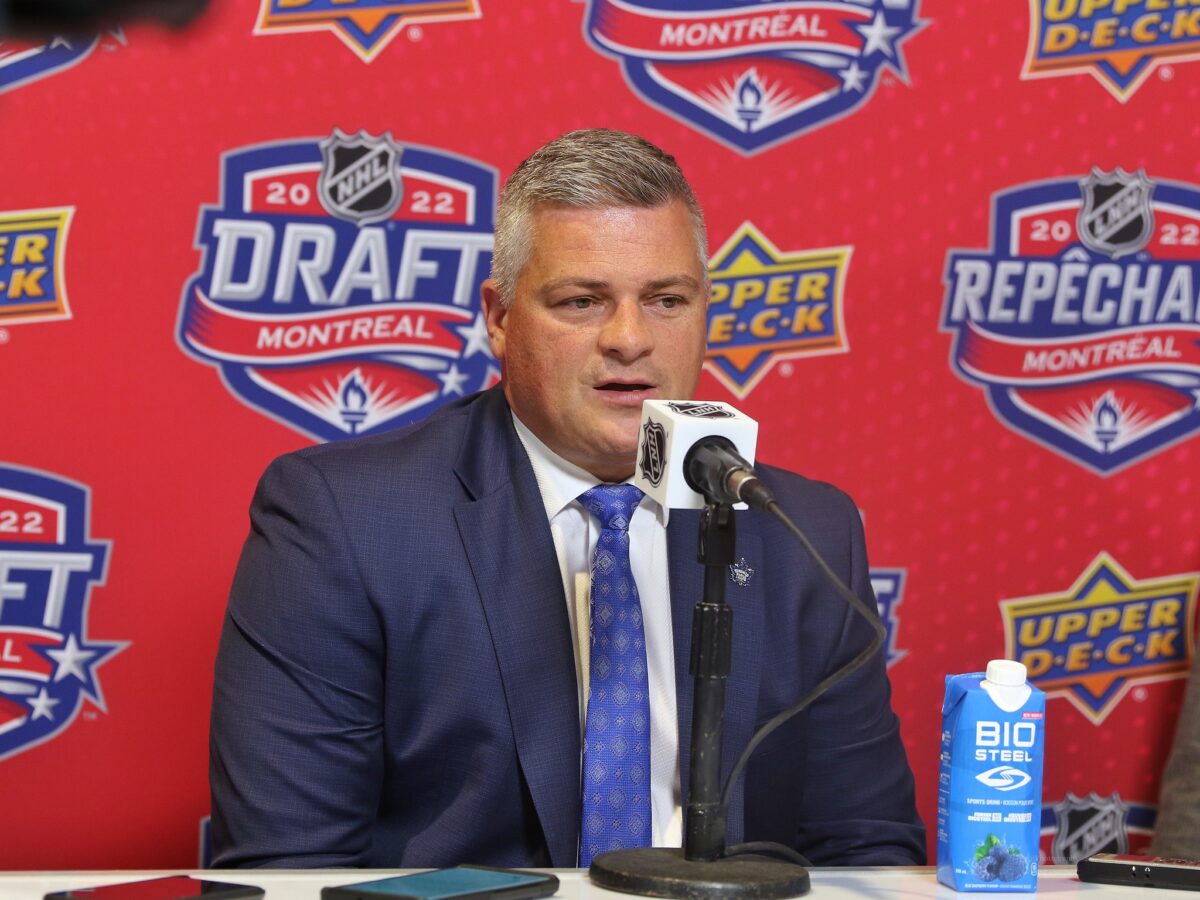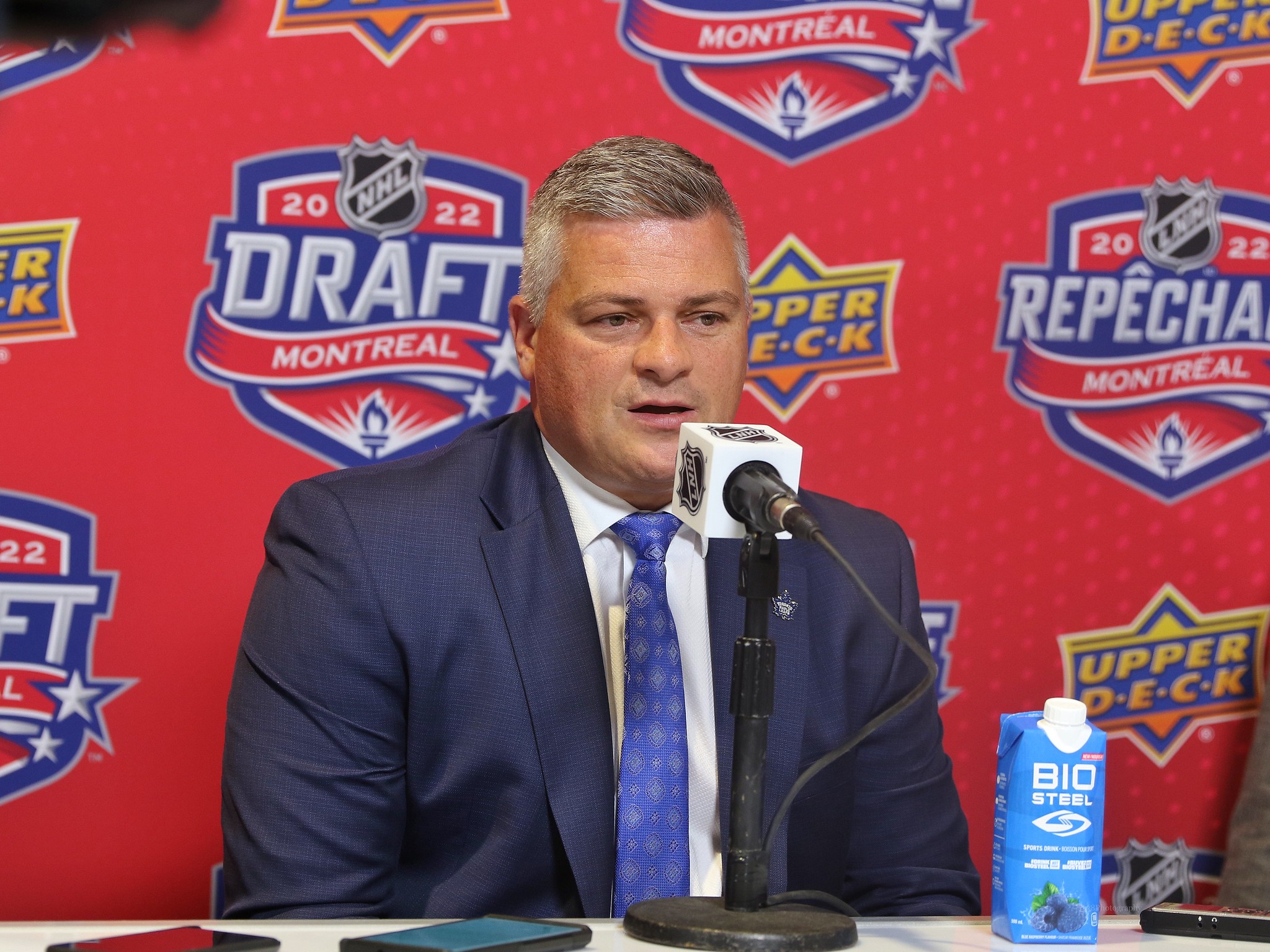 That, to me, is a sign of a good coach. One that can critique the play of his players and do it in a way that motivates rather than brings down a players confidence and morale.
It's not the first time he's done this either. Throughout his tenure he's made reference publicly to players like Matthews, Marner and even captain John Tavares when they haven't been living up to expectation. For the most part, Keefe has yielded results from his challenges.
Keefe as a Scapegoat Doesn't Make Sense
Like Dubas, Keefe's future with the team might ultimately land on the success — or lack there of — when it comes to the Maple Leafs and the playoffs. Another first-round exit, even at the hands of the Tampa Bay Lightning, could force the hand of President Brendan Shanahan and he surely would look to make changes to the organization. That likely wouldn't start on the ice.
Instead, Dubas would likely be gone and, as Keefe is Dubas' guy, he would also likely be shown the door. That said, take a look back at the numbers that this guy has posted as a head coach at the NHL level.
He's coached the Maple Leafs to record-breaking regular seasons and unfortunately has just come up short in the playoffs. Even then a couple calls go the other way and we might not even be having this conversation. Still, Keefe's name seems to be floating around as a potential change to the Maple Leafs if success isn't seen in the 2022-23 playoffs and if that's the case the Maple Leafs could be making a big mistake.
After all, who out there right now could you guarantee would come in and do a better job than Keefe? Chances are the list isn't that long of one.