by Jas Faulkner, Nashville Correspondent
In a place where  men weighing 200 to 250 pounds move at speeds in excess of 35 miles per hour on ice, it's hard to imagine there is anything more dangerous at Bridgestone Arena on a game night. For some of the patients at Monroe Carell, Jr.  Childrens' Hospital, the biggest peril isn't to be found on the ice, or even from a fast-moving puck flying from the stick of Shea Weber.  The real danger for some of these young fans can come from simply being in the wrong place at the wrong time.  Getting caught in the path of a cough or a sneeze from a stranger with a touch of  this season's virus or a harder than anticipated bump from a well-meaning but misguided fan in a hurry to get to his seat can have serious consequences for children whose immune systems are compromised by the treatment they receive for cancer.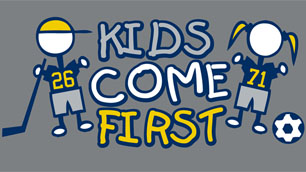 These are the kinds of scenarios that Sara Reynolds, a Child Life Specialist at Monroe Carell, Jr  Children's Hospital at Vanderbilt has to take in to consideration when she is researching options for the patients in her care.  In answer to this, Kids Come First provides a suite for Ms. Reynolds' patients at alternating home games.  Ms Reynolds sees it as a great way to give her charges the best of both worlds: the excitement of a hockey game and an arena  full of cheering fans without putting anyone at risk.
 "The suite is a great solution for these children.  Sometimes it's just too much of a risk to have them sitting in the general population without the protection of a mask, at the very least.  Kids Come First gives them the chance to enjoy a game without having to be around a huge crowd of people."   -Sara H. Reynolds, BS, CCLS Child Life Specialist, Monroe Carell Jr. Children's Hospital at Vanderbilt
For J-P Dumont, who chose Monroe Carell, Jr. as this years recipient for his half of the Kids Come First program, it was an easy call to make.  " That's always been a foundation that has had a big place in my heart.  When I had a chance to go visit and see what those kids go through every day I was glad they could come and enjoy a game and not think about anything else, just have a good time with their family."
To Dumont, giving  back to the city he and his family have called home is a priority.  Being first and foremost a parent, he knew he would concentrate his charitable resources on causes that would help children.   He has been involved with charitable causes involving children since he arrived in Nashville five years ago, so  the next logical step was creating an organization that would use his position as part of an NHL team to help the best way he knew how.
Kids Come First, which was publicly introduced to the Predators community earlier this season, provides a suite of seats at the club level for children and their families at every home game. The project was conceived and funded by Dumont and Steve Sullivan, both of whom have stated that they want to give something back and want to do so in a way that will help  children in Middle Tennessee.
"We were talking, me and Steve,  and we wanted to do something together because we both have a lot of kids at home.   We knew we wanted to do something involving kids in the community.  This program would be a great way to do it. Then we came  came up with a logo and a name for the association and thats how it worked out."- J-P Dumont
Dumont's understated, modest responses belie the extent of the benefits this program offers those who are chosen to  participate.  According to Sara  Reynolds, the program offers families who often put in long hours at the hospital a welcome break.  Many of the families are from other parts of the state and are thus unfamiliar to Nashville. Most have never been to a hockey game, so sitting in the suite gives them the chance to simply relax and enjoy something as a family.
Reynolds, who has accompanied some of her patients to Bridgestone, has found the hospitality and generosity of Predators'  Organization to be commended.  "It's pretty amazing what J-P and the Predators do to make us feel welcome.  They take the families on a tour of the arena that includes the locker rooms, provide the families with food and a souvenir miniature hockey stick during the games and after the games they meet J-P and Steve Sullivan and there are usually a few other players who come by and say hello."
One parent of a child who has received treatment at Monroe Carell remarked that time and monetary constraints keep most patients and their families pretty close to the VUMC campus.  When we think about having to come to Nashville, beyond the really hard reason for us being there, we do think about how kind and caring everyone at Monroe Carell is, not just to (our child) but to everyone in the family.  At Thanksgiving, my brother came in for a visit  and asked (my child) how things went, (they) said, "They played real hard and the coach was nice."   If that's what my kid remembers most about the time we had to spend here, then to me, the program does what it's supposed to do and I thank everyone involved for making it happen."
This is Jas Faulkner apologizing for being so late with this article and congratulating the guys on their win over Detroit.  Tomorrow you'll get to a look at the other half of what Kids Come First does and we'll hear from Steve Sullivan about his part in this excellent charitable effort.   Until then, I'll see you at The 'Stone and The 'Plex and online at Twitter and Faceboook.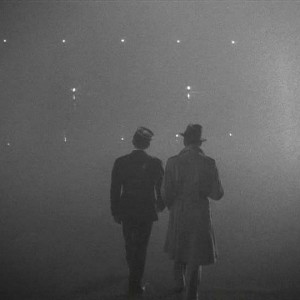 "Sully, I think this is the start of a beautiful initiative."
Jas Faulkner is a minimally socialised writer and artist who lives and works in Nashville, Tennessee. She hearts her attitude problem.