Dave Taylor is a Los Angeles Kings legend. From the days of the Triple Crown Line to Wayne Gretzky's tenure in LA, Taylor played an integral role in the Kings storied history – So much so that his No. 18 was retired by LA in 1994. Taylor is often overlooked in favor of other Kings, but his 1980-81 season was one for the ages. Despite his Triple Crown linemates having tons of success in 1980-81 (Charlie Simmer scored 56 goals and Marcel Dionne had 58 goals and 135 points), Taylor's 1980-81 season is one to remember.
Goal Scoring Machine
Taylor was one of the league's best goalscorers in 1980-81. He scored an impressive 47 goals, which ranked 11th in the NHL. However, he was injured for eight games, meaning he scored at a 0.65 goals per game, which ranked eighth in the league. His insanely high 22.8 shooting percentage ranked seventh in the NHL, and it was second behind Simmer among players who scored 30-plus goals.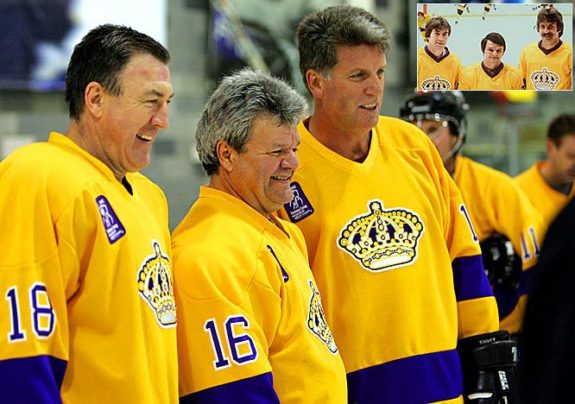 Taylor excelled at scoring in any situation, but his even-strength scoring was particularly scintillating – 34 out of his 47 goals came at even-strength, and he led the Kings in even-strength goals (ESG). His 34 ESG ranked seventh in the NHL behind an extraordinary crew including Gretzky, Mike Bossy and Mike Gartner. His 13 powerplay goals (PPG) were less impressive than his ESG, but they were still good enough to tie him for 20th in the entire league.
Passing Perfection
Taylor's main strength was his ability to rack up apples, aka assists. In 72 games played he produced 65 assists. This was good for the ninth-most in the league. His ability to dish the puck helped the deadly Triple Crown Line gain its potency, as his passing helped Simmer and Dionne get high-quality scoring opportunities.
Taylor's 0.903 assists per game ranked eighth in the league, and all seven players who had better ratios are legends in their own rights.
Just as Taylor could score in any situation, he was a premier passer no matter the situation. His 26 power-play assists (PPA) ranked 14th in the league. More impressively, his 26 PPA were fifth among forwards behind a very formidable group of Gretzky, Bernie Federko, Kent Nilsson and Bobby Smith. His 39 even-strength assists placed him in a four-way tie for seventh in the NHL, but two of the players in this tie played more games than Taylor (Tom Lysiak was the third player; both he and Taylor played in 72 games). He also had 10 game-winning assists, ranking fifth in this category. This means that Taylor could be counted on to finish a pass in a clutch situation.
Offensive Machine
Overall, Dave Taylor was an offensive machine in 1980-81. His assists and goal totals were mind-boggling. The 112 total points that he produced ranked fifth in the league behind Gretzky, Dionne, Bossy and Nilsson; three out of the four players who had more points than Taylor were named to the 2017 NHL Top 100 greatest players list, making his totals even more remarkable.
Tremendous Two-Way Play
The first half (offence) of Taylor's two-way play has been mentioned, however, he was one of the league's better players defensively. Despite his flashy offensive play, he finished seventh in Selke Trophy voting. His plus/minus of plus-48 was the fifth highest in the league. For perspective on how impressive this number is, only one player in the last 10 seasons has had a plus/minus this high (William Karlsson was a plus-49 in 2017-18).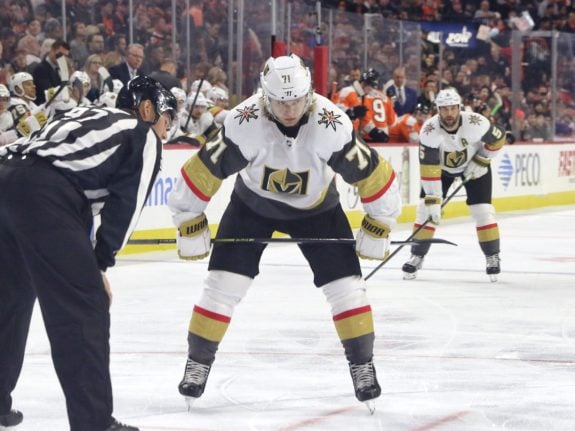 Blocked shots and hits are not available from 1980-81. Taylor's 130 penalty minutes (PIM) in 1980-81 indicate that he must've thrown lots of hits, as someone wouldn't rack up that many PIM if they didn't play with an edge to their game. Similarly, his elite plus/minus indicates he must've blocked shots, as the '80s were a high-scoring era, and a player would've needed to play exceptionally in their own-zone to have a plus-48.
A Season for the Ages
Dave Taylor's 1980-81 was a season for the ages. It's unlikely that a player will ever again put up over 112 points and a plus-48 in the same season. The closest player to achieving this feat was Joe Sakic in 2000-01, who, overall, had a more dominant season than Taylor's 1980-81, posting 118 points and a plus-45 rating.
Taylor's 1980-81 will go down as one of the greatest examples of a player achieving massive success offensively and demonstrating defensive excellence.
Stats Per: Hockey Reference and QuantHockey
---
---
I am a lifelong hockey fan who will be covering the Los Angeles Kings and Vancouver Canucks here at The Hockey Writers. Before joining The Hockey Writers I spent two years blogging about hockey.
Feel free to follow my Twitter @TheRoyalQuinn or on Insta @thw_quinn for updates on when my newest articles are published.