Playing in a Canadian market can be a tough mental battle for any NHL player. Both media and fans are often quick to criticize and put a ton of extra pressure on players, despite them being on their favorite team. Edmonton is no exception, as they boast one of the most passionate fan bases in the entire NHL. When the team is successful and winning, it is a great environment for players to be a part of. When things are going bad, however, it is quite the opposite. Just ask the 2014-15 Edmonton Oilers.
While the 2010s were mostly filled with lows for the Oilers, the 2020s seem to have much more promise. The 2019-20 season marked just the second time in the last 13 seasons they were able to make the playoffs, and with two of the league's best players in Connor McDavid and Leon Draisaitl, they should be able to continue their recent success. Unfortunately, that doesn't mean all players are able to the fans' wrath. Look no further than goaltender Mikko Koskinen.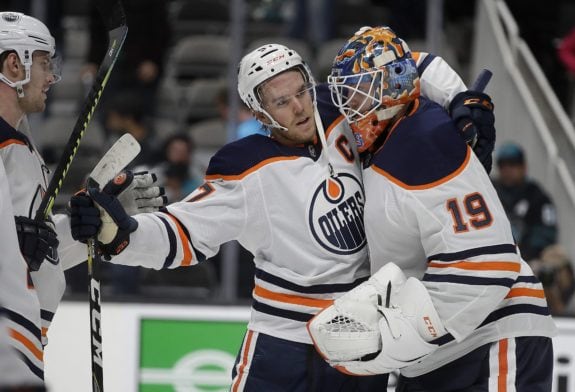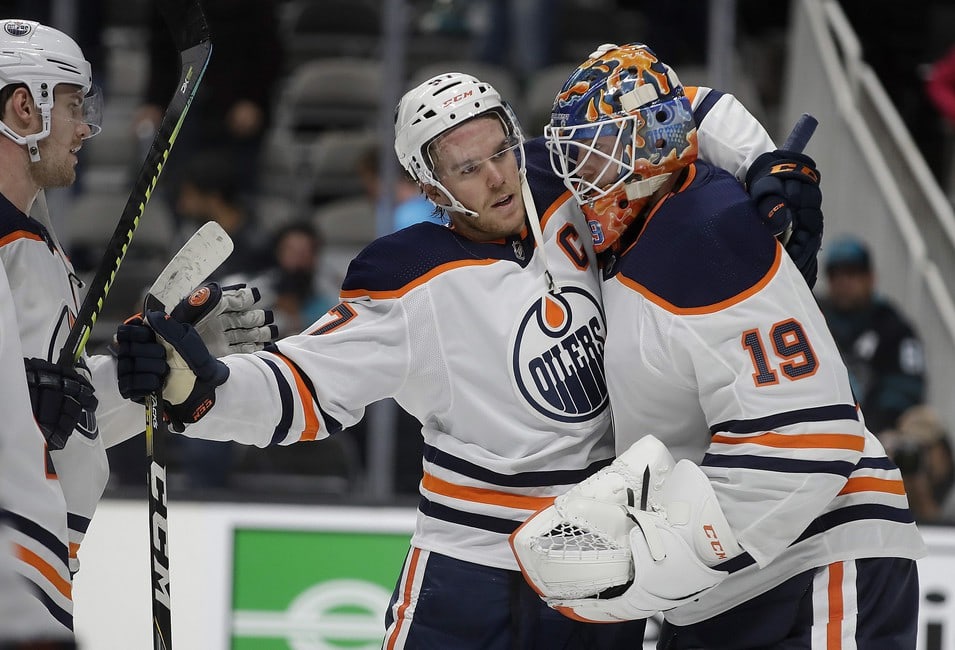 The 32-year-old netminder was signed out of the KHL by former general manager Peter Chiarelli after a fantastic season with St. Petersburg SKA where he posted a brilliant 1.57 goals-against average (GAA) along with a .937 save percentage (SV%). Given that the contract was just a one-year deal worth $2.5 million, it was viewed by most as low risk/high reward.
Sizzling Start
Early into the season, Oilers fans loved this signing as Koskinen got off to a fantastic start with his new club, including a November stretch that saw him go 6-2-1 with a 2.18 GAA and a .927 SV%. His numbers did begin to decline slowly after that, but he still went into the All-Star break with a respectable 2.79 GAA paired with a .910 SV%.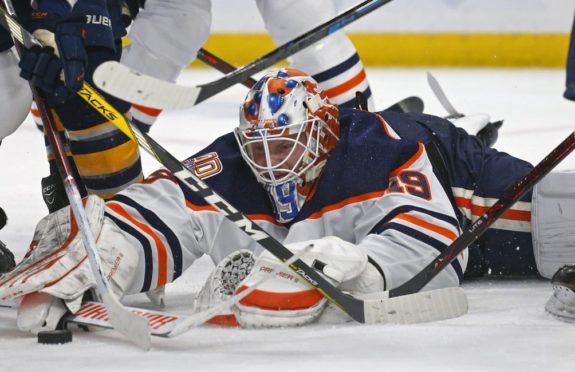 While it was a solid first half of the season for the Finnish goaltender, many were still trying to figure out just how good he was. After all, it was his first time playing in the NHL since a brief stint with the New York Islanders during the 2010-11 season. It seemed everyone figured the best thing to do was wait and see how he faired during the rest of the season before deciding on whether or not to offer the six-foot-seven goalie an extension. Everyone except for Chiarelli, that was…
Premature Extension
The Oilers shocked the hockey world when they announced on Jan. 21, 2019, that they had signed Koskinen to a three-year extension paying him $4.5 million annually. This deal seemed to make absolutely no sense given that there was no rush to get an extension done, along with the fact he was an unproven goalie who would have gotten nowhere near that kind of money on the free-agent market.
Still, it was clear Chiarelli had decided that he was the right man for the job, which seemingly closed the chapter on Cam Talbot as the team's number one goalie. Sure enough, Talbot, who had struggled over the last season and a half, was traded to the Philadelphia Flyers just under a month later.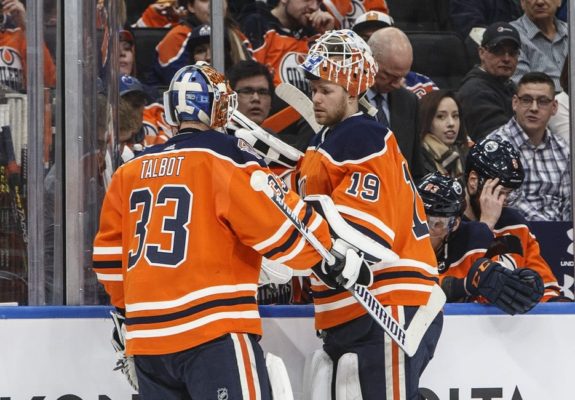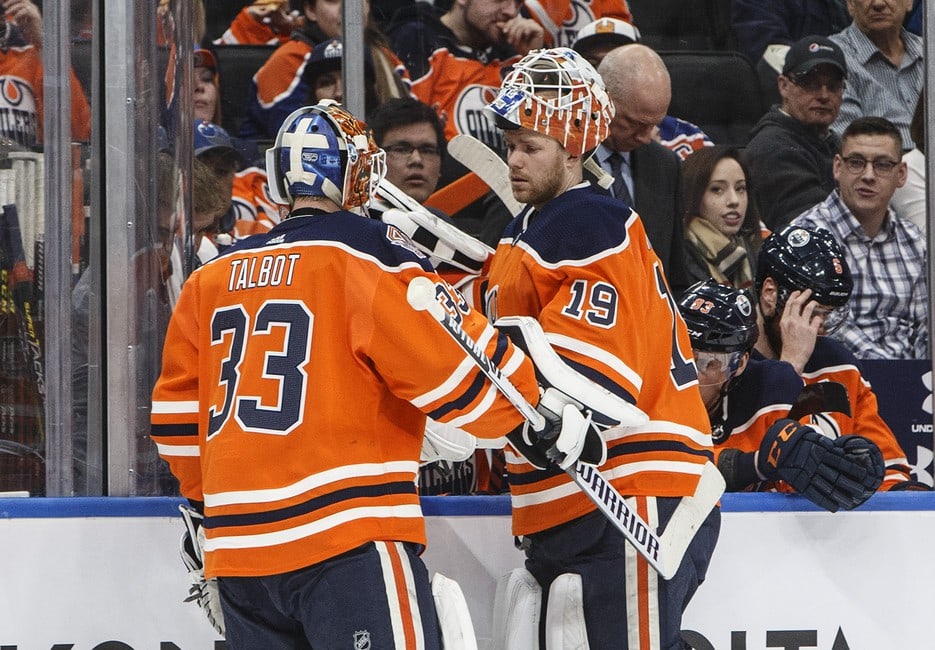 While a professional athlete should never be blamed for taking a deal he/she was offered, that is how sports work. Koskinen became a lightning rod for criticism immediately after, and unfortunately, his play took a nosedive as well. Plenty of this had to do with the fact that the Oilers no longer had a goaltender capable of giving Koskinen rest, meaning he had to play nearly every game and clearly became fatigued as the season wore on. He ended up posting a putrid 3.07 GAA combined with a .902 SV% post-All-Star break until the season's end.
Long Offseason
The 2019 offseason had to have felt never-ending for Koskinen, who was often criticized by the media. Many suggested and hoped that newly hired general manager Ken Holland, who was brought in to replace Chiarelli, should either trade Koskinen or bring in a better goalie. Instead, Holland elected to sign Mike Smith, a move which also happened to draw the ire of both media and fans.
Despite being doubted by almost everyone, Koskinen managed to put together an impressive 2019-20 season, posting a 2.75 GAA along with a .917 SV%, far superior to Smith's 2.95 GAA and .902 SV%. Still, head coach Dave Tippett didn't seem to have much confidence in Koskinen, playing him in 38 games while Smith played 39.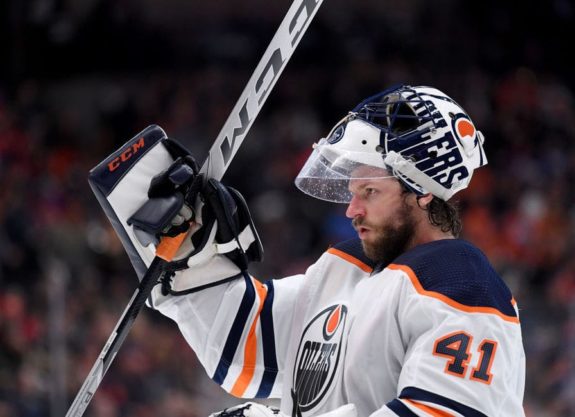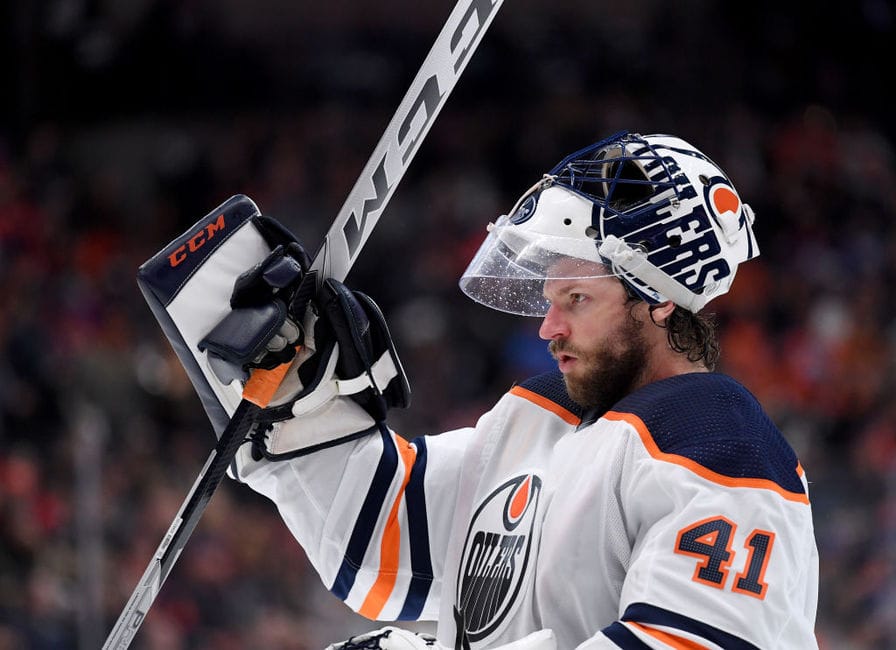 While the bounce-back campaign has gained Koskinen some supporters, an overwhelming majority of Oilers fans still seem to believe they need an upgrade in net. Even though the decision to re-sign Smith for the upcoming 2020-21 season was baffling, the Oilers will be fine in the goaltending department if they realize that Koskinen is their number one goalie and use him as such.
Where He Ranks Amongst NHL Goalies
In all honesty, Koskinen shouldn't be catching the flack he is for his 2019-20 season. His 2.75 GAA was the same as Jacob Markstrom's, who recently signed a six-year, $36 million deal with the Flames. On top of that, his .917 SV% was tied with Tampa Bay Lightning goaltender Andrei Vasilevskiy, who was one of the three finalists for the Vezina Trophy.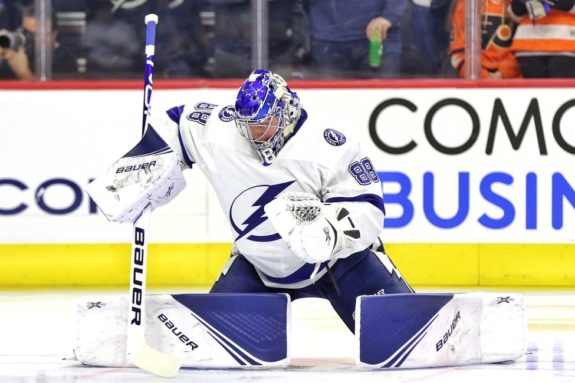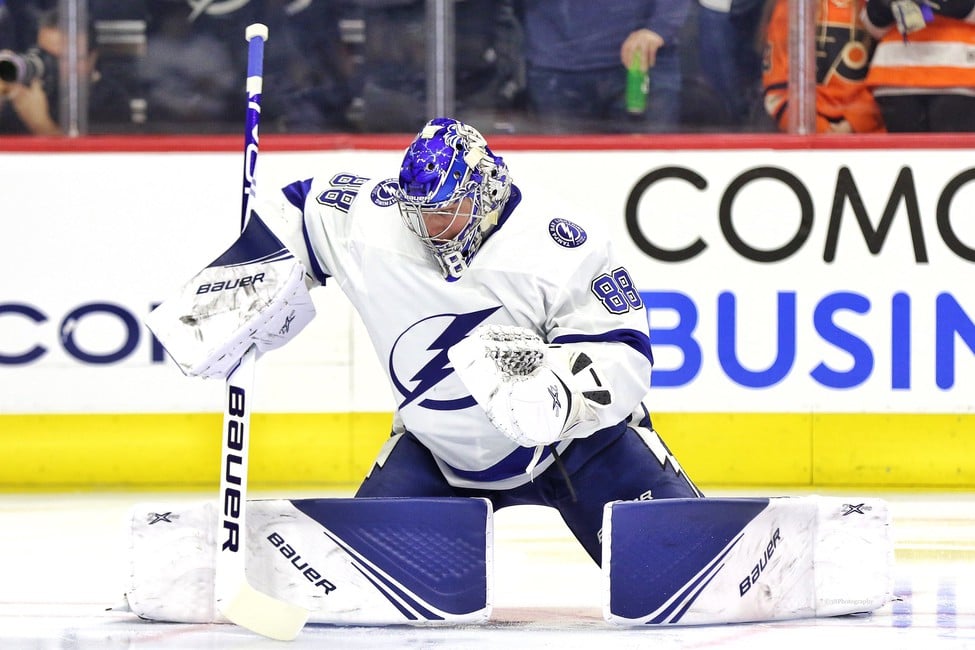 Of course, he was not relied on like these other two were, as he split his playing time evenly with Smith, whereas Markstrom (43 games played) and Vasilevskiy (52 games played) were their teams' clear cut starters. Markstrom would have also played more games if not for a knee injury sustained in February. However, not receiving the bulk of starts isn't Koskinen's fault, but the fault of his head coach. He certainly played well enough to be given more starts than he was and helped the team out much more than people realize.
Dominance Over Smith
While Koskinen was pretty good amongst all starting goalies last season, he was utterly dominant compared to Smith. One particularly telling stat that shows just how far apart they were in play is by looking at their goals saved above average (GSAA).
For those who aren't aware, GSAA, as described by InGoal Magazine, is a statistic that takes the league's average SV% and applies it to the number of shots a particular goalie has faced. From there, you end up with the number of goals that the average goalie would have allowed had they faced the same number of shots as the goalie you are comparing. That number then gets compared to the number of goals that the average goalie gave up, and you are left with a plus/minus.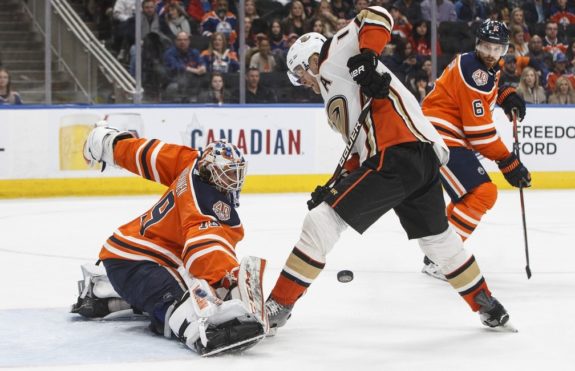 Goalies want to have a positive plus/minus in this stat, as it means they saved that many more goals than the league average goaltender. If the number is negative, it means the goaltender in question is playing worse than that same league-average goalie. Koskinen faired pretty well in that department, finishing 14th amongst goalies with 20 or more games played with a GSAA of 9.25. This placed him ahead of well-respected goalies such as Corey Crawford, Carter Hart, Jordan Binnington, Frederik Andersen, and many more.
Smith, on the other hand, had a downright terrible GSAA of -7.71, which was 45th amongst goalies with 20 or more games played. This had him in a category with other netminders who struggled last season such as Craig Anderson, Brian Elliott and John Gibson. This isn't a huge surprise given that his GAA was 39th in the league while his .902 SV% was 46th. Those numbers are what makes the re-signing of Smith very questionable. The only silver lining of the contract is that it is a cheap deal with a cap hit of just $1.5 million, which brings up another point regarding Koskinen.
Koskinen is Not Overpaid
As I mentioned earlier, the contract Chiarelli gave Koskinen was inexcusable and made zero sense given his very brief track record in the NHL. That deal is always brought up when discussing the Oilers' netminder, as many are quick to say he is overpaid. However, looking at other goalies' salaries around the league, that doesn't appear to be the case.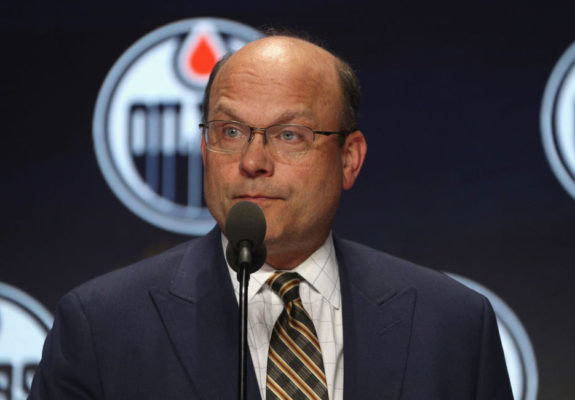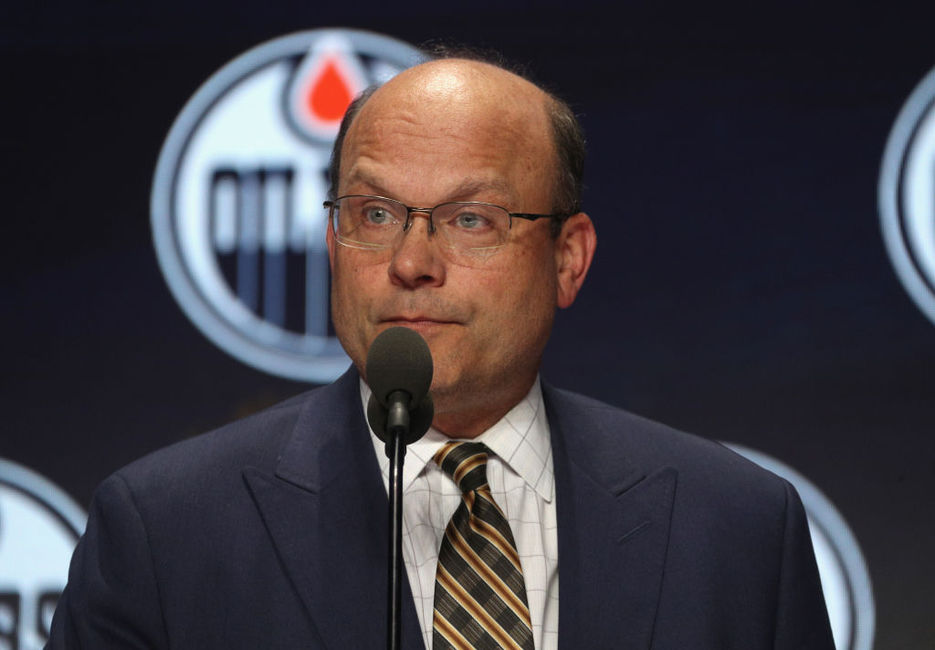 His cap hit of $4.5 million makes him the 17th highest paid goaltender in the league, which would mean he would have to perform at a league-average rate or just slightly less amongst starters to be earning his pay. As the numbers above show, he has done this, particularly this past season. Perhaps being given more starts would cause those numbers to drop, but that doesn't appear to be the case.
His current cap hit places him just ahead of goalies Devan Dubnyk ($4.33 million) Braden Holtby (4.3 million), both of whom had much worse numbers than he did during the 2019-20 season. Coming in at cap hits slightly higher are Semyon Varlamov, Pekka Rinne, and Frederik Andersen, who are all at $5 million. They too had worse statistical seasons than Koskinen. While it is fair to argue the extension given the timing, he has lived up to the deal so far.
Areas to Improve
Even with the much better 2019-20 season, there are still parts of his game Koskinen needs to work on, the main being his consistency. Through his first two seasons, he has come out of the gates red hot and cooled down as the year has gone on. Last season yet again, October (2.39 GAA, .922 SV%) and November (2.69 GAA, .918 SV%) were great months for him, while he struggled in December (3.28 GAA, .901 SV%), as well as February (3.02 GAA, .906 SV%).
He also has a very odd discrepancy in his stats at home compared to on the road. On the road, he was fantastic with a 2.23 GAA and a .932 SV% in 19 games played. Playing at home was a much different story, as he had an underwhelming 3.26 GAA and a .903 SV% in an identical 19 games played.
Oilers Need to Ride Him
The Oilers need to give him a higher percentage of starts in 2020-21 than they did last season. At this point in their careers, all signs prove that Koskinen is the much better goaltender. This is no disrespect to Smith, who was once a very solid NHL starter, but it's clear the 38-year-old is on the back nine of his career. If Koskinen is able to finally get a shot at being the team's number one goalie, he will more than likely be able to prove to all of his doubters that he is a very capable NHL goalie.
---
---