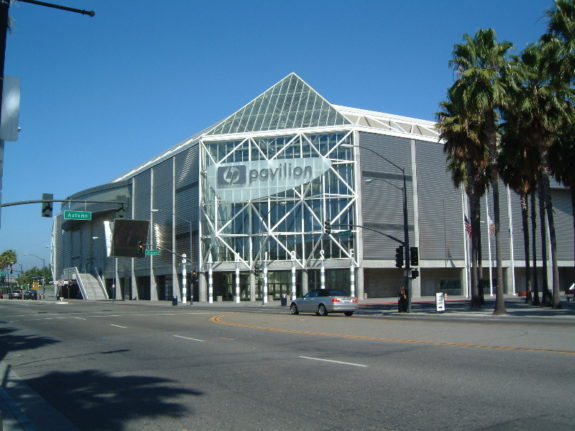 The Unforgiven
For the first and only time this season, the Los Angeles Kings will travel to San Jose to face the Sharks at SAP Center. Due to an odd number of games played between the two teams, the San Jose Sharks will travel to Los Angeles three times by end of the regular season, while the Kings will only travel to the Bay Area twice. The only other time Los Angeles will fly into San Jose will be for the highly anticipated outdoor game at Levi's Stadium.
Being that this is the lone occasion that the Tank will host the Los Angeles squad, it was decided that tonight's contest would be deemed "Metallica Night." Metallica- who is one of most groundbreaking bands in music- started in San Francisco, spent some time in Los Angeles, then returned to the Bay Area due to a request by their late bass player, Cliff Burton. Tonight will be very metal.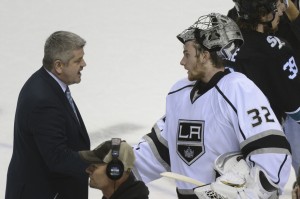 This is also the first time Los Angeles will play a game that counts in San Jose since they reverse swept the Sharks in the 2014 playoffs. You can bet the men in teal will want some revenge on home ice; spoiling the banner raising ceremony isn't enough.
Broken, Beat & Scarred
Tonight will be an interesting matchup as both teams are missing key players in their lineup. In a disgraceful loss against the New Jersey Devils Monday night, San Jose lost versatile forward, Tommy Wingels, and shutdown defenseman, Justin Braun, to injury. On the Kings' side of things, they will be without the services of forwards Tyler Toffoli and Tanner Pearson. This is, of course, in addition to the absence of part-time wife beater, Slava Voynov.
Both of these teams are battling for a playoff spot, with San Jose having a two point advantage in the standings, but Los Angeles holding a game in hand on the Sharks. With each club losing important skaters for a notable amount of time, it may come down to who can fight through the injury bug the best to see who makes the playoffs. One thing that is certain though: Calgary's run for a post-season position just got a whole lot easier.