Trevor Moore is one of the newest additions to the Los Angeles Kings roster. This player profile will highlight his potential and past to show Kings fans what they can expect from the 25-year-old from Thousands Oaks, part of Greater Los Angeles.
Collegiate Career
Moore went undrafted in each of the years he was eligible for the NHL Entry Draft. After not being drafted, he pursued a career in college hockey. This is where he ended up proving his worth. In 2013-14, he began playing for the University of Denver Pioneers. In his first season, he emerged as a player to watch, posting 32 points in 42 games. In each of the next two seasons, he hit 44 points; both of which were over a point per game. Due to his success with the Pioneers, Toronto signed him during the summer of 2016.
His Tenure in Toronto
Moore spent his first two seasons (2016-17 and 2017-18) in Toronto solely playing for their AHL affiliate, the Toronto Marlies. In each of these seasons, he had 33 points. In the 2018 playoffs, he had a breakout performance as he produced 17 points in 20 games, playing a pivotal role in Toronto winning its first Calder Cup.
In the 2018-19 AHL season, Moore put up 39 points in 46 games, paving the way for a call-up to the NHL. He played in 25 games with the Leafs in 2018-19, when he scored two goals and potted six assists, for a total of eight points. In this 25-game stint, he showcased two hallmarks of his game: heart and the ability to be safe with the puck. He threw 15 hits and blocked seven shots, showing his ability to play with heart. His takeaway-giveaway ratio of 8-9 demonstrated his ability to be responsible with the puck.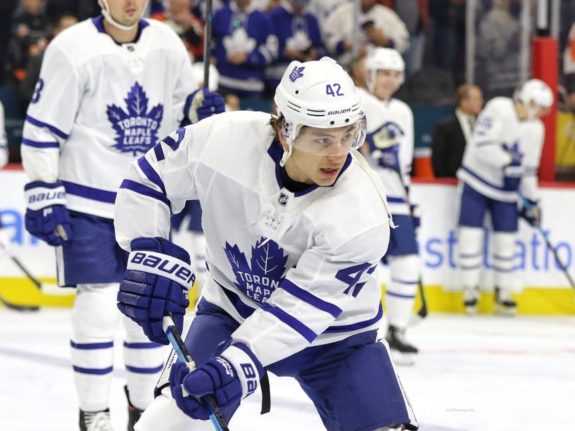 In 2019-20, Moore was sent down to the AHL, where he posted two points in two games played. With the Leafs he played in 27 games and only posted five points. His 53 hits in 27 games (1.96 per game) showed that he can be an imposing physical presence, despite only standing at 5-foot-10. Additionally, his takeaway/giveaway ratio of 13-15 showed that he still was responsible with the puck.
Trade to LA
On Feb. 5, 2020, LA acquired Moore in trade with Toronto, which involved multiple picks along with Jack Campbell and Kyle Clifford.
With the Kings, Moore's offensive totals improved. He posted five points, but he did so in just 15 games. For perspective, it took him 27 games to hit the same total with Toronto earlier that season. He threw fewer hits with LA, as he only had seven, however, his takeaway to giveaway ratio of eight-to-five was the first time he had more takeaways than giveaways in his NHL career. His shooting percentage in LA was 15.8 percent, which was much better than his former career-high of 10 percent. This indicates that Moore could start scoring more in LA than when he played for Toronto.
Moore's Potential
Trevor Moore is a young player who still has room to develop. He's already responsible with the puck, and plays a hard-hitting game with lots of heart. In LA, his offence was better than it had been in Toronto. Moore has the potential to hit 20 points in a season, and could become a similar player to Ryan Reaves.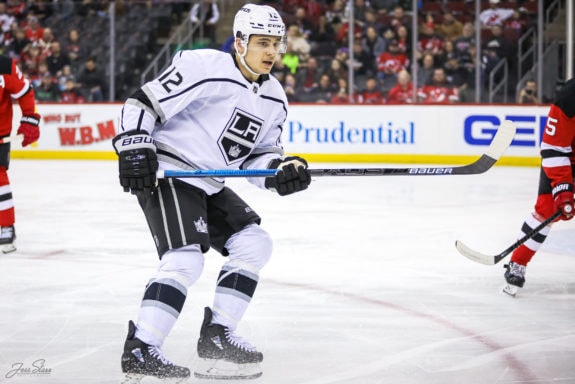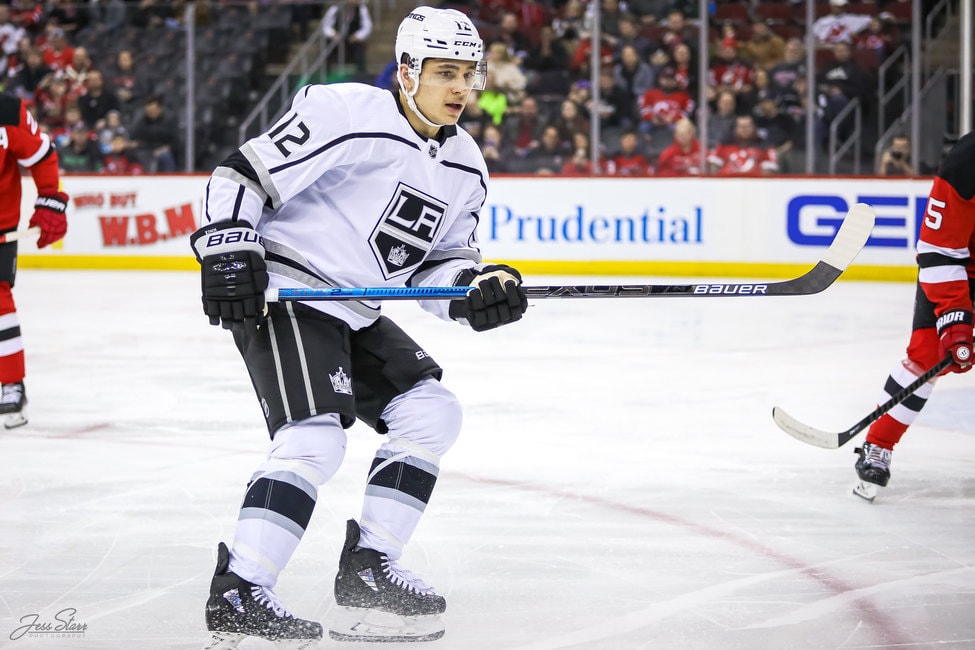 Reaves' best season offensively was a 20-point campaign in 2018-19, and Moore should be able to hit this total in the future. It's unlikely that Moore will ever have 300-hit seasons as Reaves has done. However, Moore has thrown 68 hits in 52 career NHL games played. He could be a 20-point producer, and over a hit per game player, in the mold of Reaves.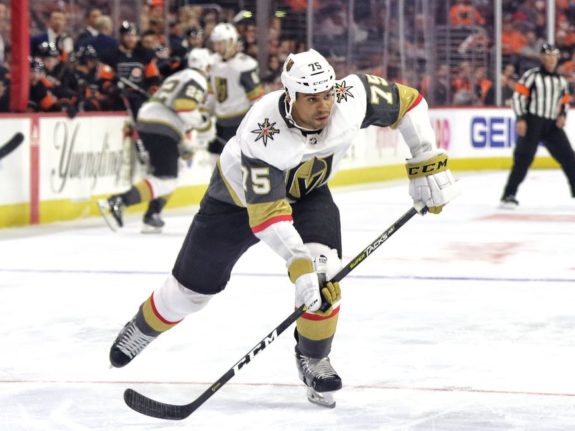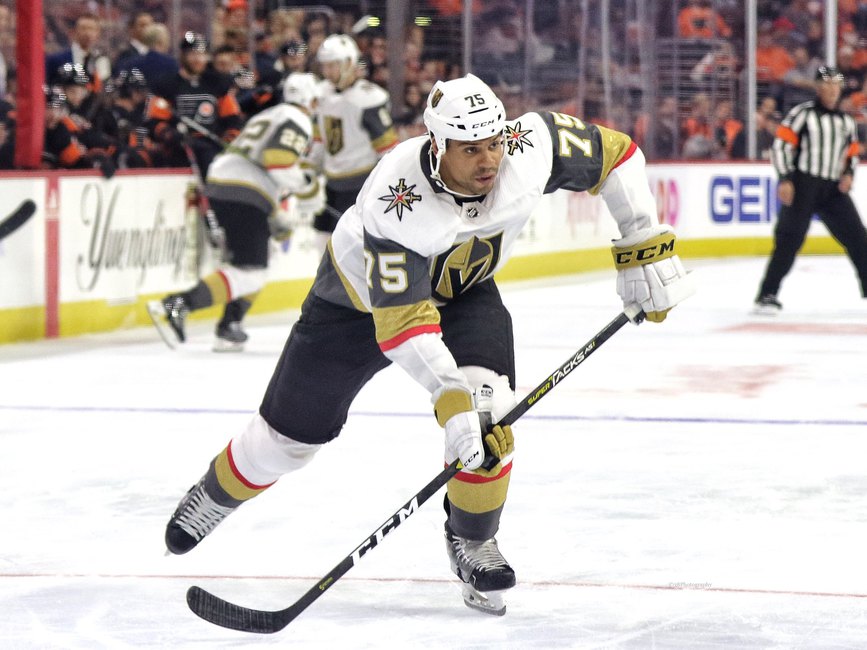 Moore has the potential to be a very effective fourth-line forward, or a potential fringe third liner. Kings fans should be excited for Moore to continue developing, as he should be a good player who can energize the team through his heavy-hitting.
---
---