There is no worse feeling than watching a goalie stay down after an opposing player crashes the net. So much of a championship calibre team relies on the goalie. The key saves, the steady confidence, and the knowledge that the offense can take the odd risk because their goalie will shut the door if things don't work out. When the starter can't play, all eyes turn to the guy who normally wears a baseball cap.
There are many flavours of backup goalie. There are the career number twos, who can step in, often without a warm-up, and make stops when the starter gets pulled or needs the night off. He is who he is, unable to carry the mail over a full 82-game schedule, but there when you need him. Then there's the new-comer, a younger goalie, recently up from the minors, who everyone hopes is the "next one" but who hasn't yet had a chance to prove his worth.
The Second Stringers are Making a Difference These Playoffs
The compact schedule of the 2020 Stanley Cup Playoffs, has made for great television but has also been wearing on the goaltenders. It has offered a preview of the backups who may be available when Seattle Kraken general manager Ron Francis begins to select his team. In the expansion draft format, the Kraken are required to select 14 forwards, nine defence, and three goalies. The 30 teams required to give up a player can only protect a single keeper each, which means that the second-best goalie on every team will be available.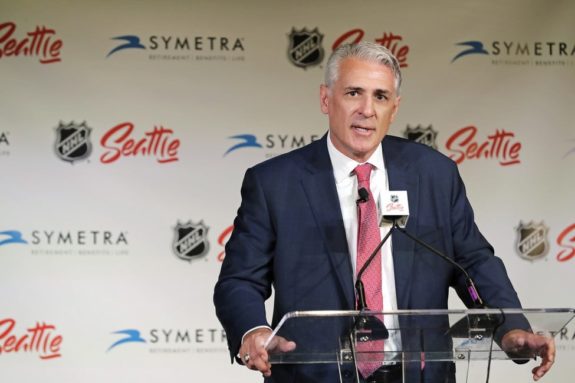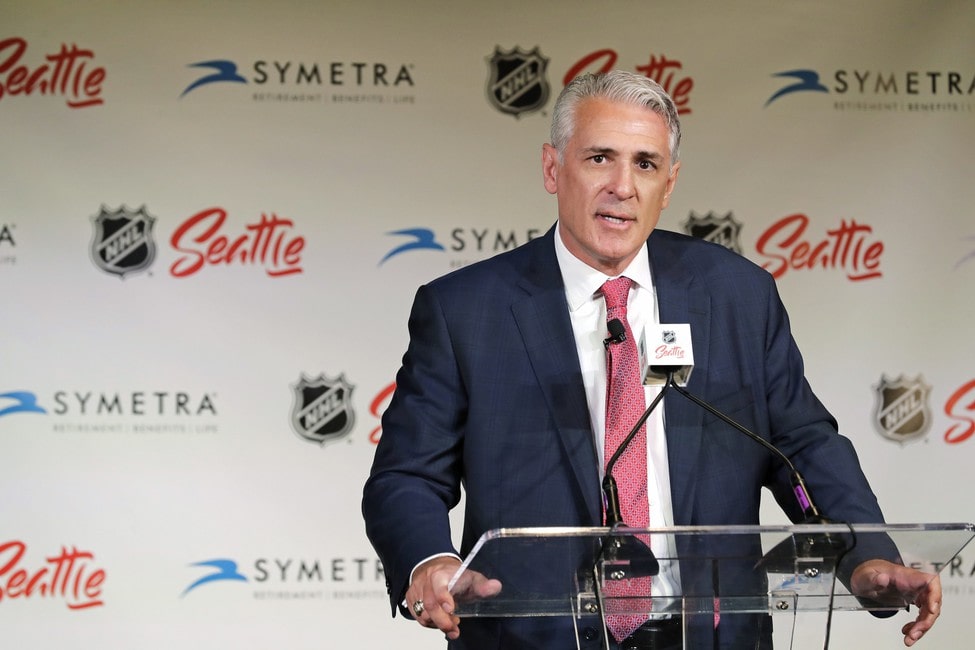 While the picture hasn't fully crystallized yet, some goalies will be free agents after this unusual season finally ends and their destination may mean other netminders on those teams will shake loose. We will therefore take a stab at who the Kraken's best option will be using today's rosters. As you will see, there are some teams who will have to make tough decisions in the next year or risk losing their starter.
Related: Hockey Goalies – A Breed Apart
We'll focus on three specific teams for now, although more options have and will emerge between now and Draft Day. The Vancouver Canucks, Dallas Stars and Vegas Golden Knights have positional strength in net, and depending on how the next ten months shake out, the Kraken could nab one from each pair.
Vancouver Has Interesting Options in Net
Only a couple hours north of Seattle, there is a goalie controversy brewing. After putting up a Vezina-quality season, Jacob Markström gave the Canucks their best shot at the Conference Finals in years. But it was rookie Thatcher Demko who stole the show, and our hearts, as he fought to keep his team in it after the starter went down. Posting an unreal save percentage, Demko almost got the job done, only slipping in Game 7 and not until the back half of the third period at that.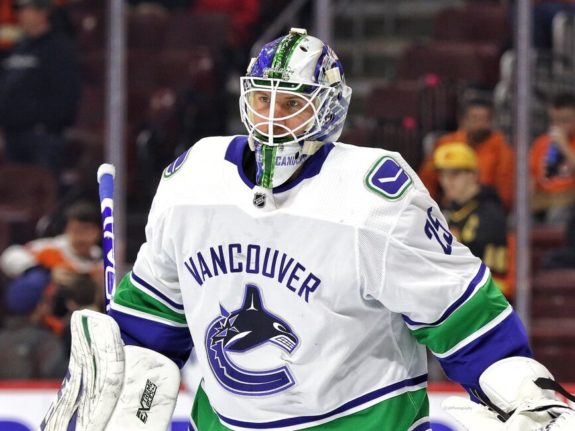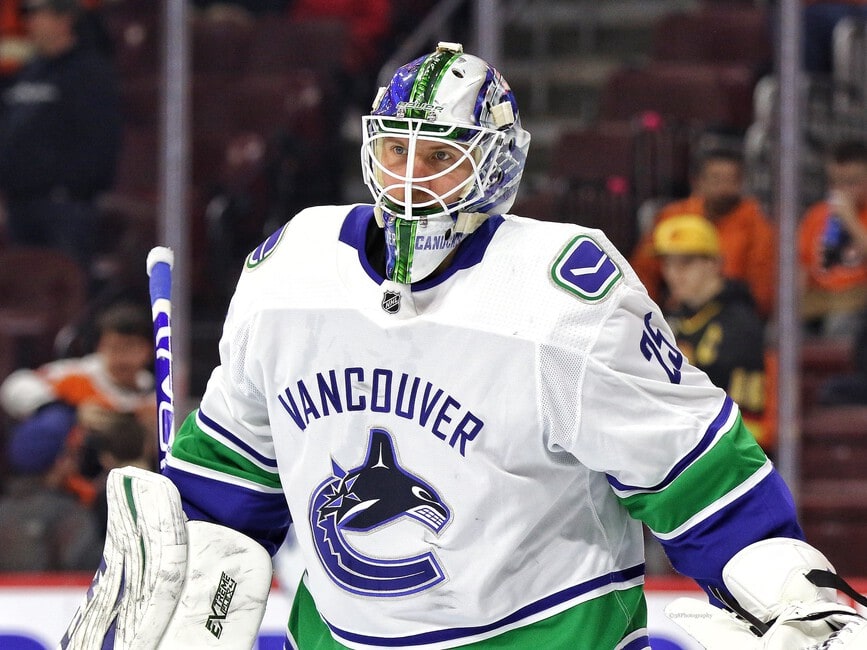 The rule of thumb is a starter shouldn't lose their job because they got injured, but rules are meant to be broken. Demko is younger, cheaper, and under club control for longer, so the Canucks may decide that Markström has to move aside. Whichever way the team decides to go, the other goalie, if he is still in town when Francis is making his selections, might be catching a ride across the border to join his new teammates at Climate Pledge Arena.
Veteran Options Available in Dallas
The Stars are still battling for the Cup, and while they may not be the Vegas favorite to win, they're a dangerous team and can't be taken lightly. They just sent the young and offensively gifted Colorado Avalanche home, and have veteran grit and budding talent throughout their lineup. Longtime starter Ben Bishop got hurt early on in the playoffs, and though he came back briefly, is again on the shelf. Anton Khudobin stepped into the crease during the play-ins, and again after Bishop reinjured himself, and while his goals-against average is not great at 2.67 per game, he's captured 11 wins so far.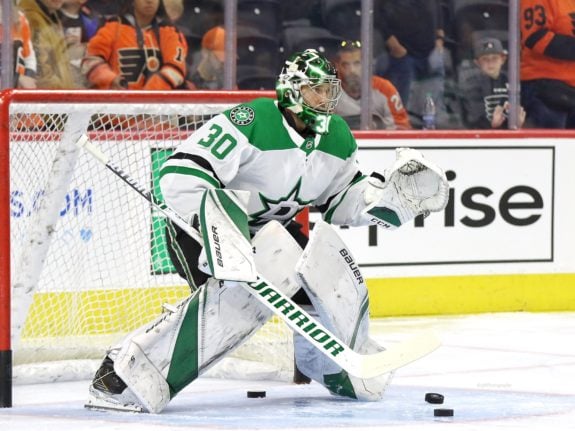 Bishop is signed long-term and has a no-movement clause so the team is obligated to protect him unless he waives that right. Khudobin on the other hand is a free agent after the season and will either be unprotected in Dallas or sign somewhere else where he will either bump another netminder from the protection list or remain unprotected himself. Being in his mid-thirties, he would likely be a placeholder while the Kraken build a competitive team, but you could do worse, and it might make sense to have a veteran netminder stopping pucks for a young expansion team.
The Kraken Can Mine For Gold
Your author will admit that an earlier version of this article had the Kraken selecting a goalie from the Vegas Golden Knights. Obviously the Knights are excused from the expansion draft process, though many may question why one of the final four teams in this year's playoff race isn't deep enough to give up a prospect. There is still a path to the starting goaltender of the Kraken being Marc Andre Fleury.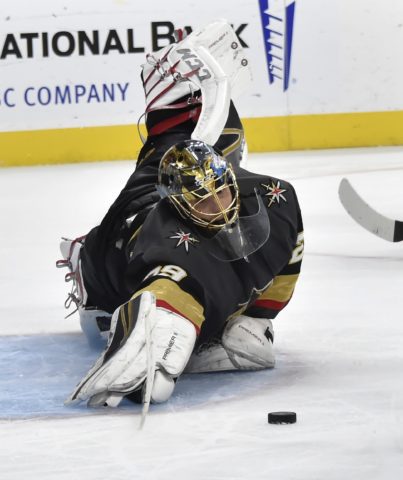 Robin Lehner was a stalwart this playoff season, creating the dreaded goalie controversy for the Golden Knights with some help from Fleury's outspoken agent. Having a selection from thirty other NHL teams means that Ron Francis could ask the Knights what backup goalie they might be interested in, select that goalie from whichever club they are currently employed by, and then swap them over to Vegas in exchange for the Flower.
Related: Kraken Will Have Future NHL Talent in Their Own Backyard
There's a hidden wrinkle to all of these predictions, beyond which goalie is left available. Because teams can only protect a portion of their roster, Seattle's GM will have to decide between one of these available goalies, if they're on his list, or the possibility of selecting a skater from the given team. A crafty manager, wanting to protect both of his goalies, might even agree to leave a different player open who he might otherwise want to keep. We won't know for sure until the pick is in.
---
---