In this edition of Toronto Maple Leafs News & Rumors, I'll focus on current and past general managers by sharing the news that Lou Lamoriello has been voted the NHL's General Manager of the Year. I'll share some rumors about Maple Leafs general manager (GM) Kyle Dubas' growing reputation as a trader who asks a huge return for his Maple Leafs players. Finally, I'll share former GM Brian Burke's recent rankings of Canadian-based NHL teams.
Item One: Lou Lamoriello Named NHL General Manager of the Year
Congratulations to New York Islanders GM Lou Lamoriello for being voted NHL General Manager of the year. Lamoriello, who was the Maple Leafs general manager just prior to current general manager Kyle Dubas taking over, was voted by his peers to receive this award. Being named by one's peers is high praise and shows the respect he receives in his profession.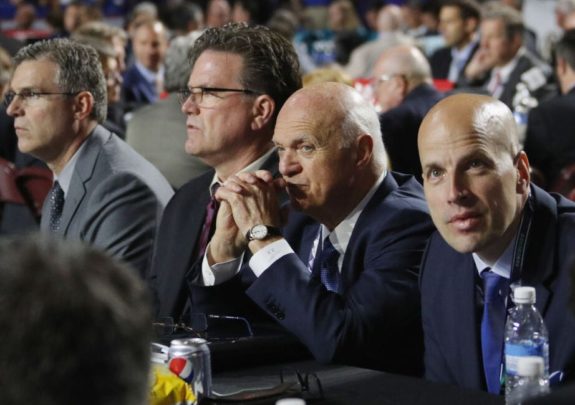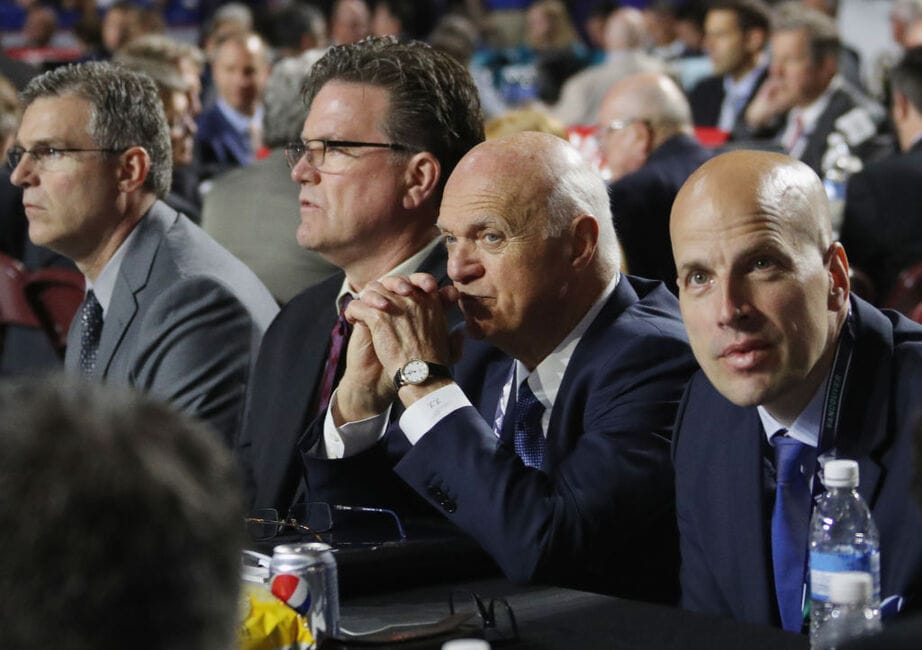 While I don't want to take away from the award, let me be clear. Although he's an old guy, which I appreciate, I don't think Lamoriello did a good job with the Maple Leafs. His moves seemed to leave little piles of garbage others are still cleaning up – specifically contracts that were too high and too long (Nikita Zaitsev and Patrick Marleau come to mind).
Related: What Happens if the Maple Leafs' Nick Robertson Is Really Good?
All that said, Lamoriello's Islanders have been surprisingly strong and are on a Cinderella run that keeps them alive in the bubble with a chance for the Stanley Cup. That's good for him.
The Islanders' run has been unexpected. As a result, we've learned that the Washington Capitals probably want a re-wind on letting Barry Trotz walk after that team's 2018 Stanley Cup victory. He's a really good coach. In addition, Lamoriello made some wise moves this season to get the Islanders where they are.
The trade-deadline acquisition of Jean-Gabriel Pageau paid off nicely. Pageau helped lead his team to a 5-3 victory in Game 3 against the Tampa Bay Lightning. As a result, the Islanders stay in the series trailing two games to one.
Related: Maple Leafs' Forgotten Ones: Glen Wesley
Congratulations to Lamoriello. He's done well this season with the Islanders. He also continues to have strong supporters in Toronto, who probably are saying "I told you so" today.
Item Two: Kyle Dubas' Growing Reputation As Tough Trader
Speaking of Maple Leafs GMs, in an interesting collage article written by the Toronto Sun's Steve Simmons that briefly touched a number of points, Simmons shared Dubas' growing NHL reputation of putting out feelers for his Maple Leafs players, but asking exorbitant prices in a trade return.
If that's Dubas' practice, obviously there are a couple of ways to assess it. If you're a fan of another team, you might not like it. If you're a Toronto fan, that probably seems smart. Either way, other GMs don't have to bite. 
As recent cases in point, Dubas got a first-round draft pick back for Kasperi Kapanen, which seemed to shock even those who liked Kapanen as a player. Simmons also rumored that Dubas made Maple Leafs defenseman Tyson Barrie available at February's trade deadline, but his asking price was so high it turned teams off.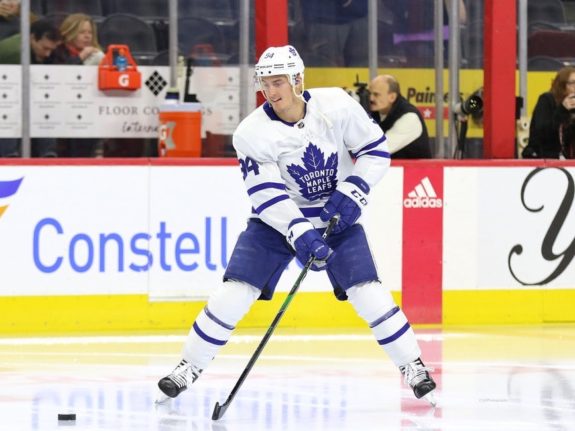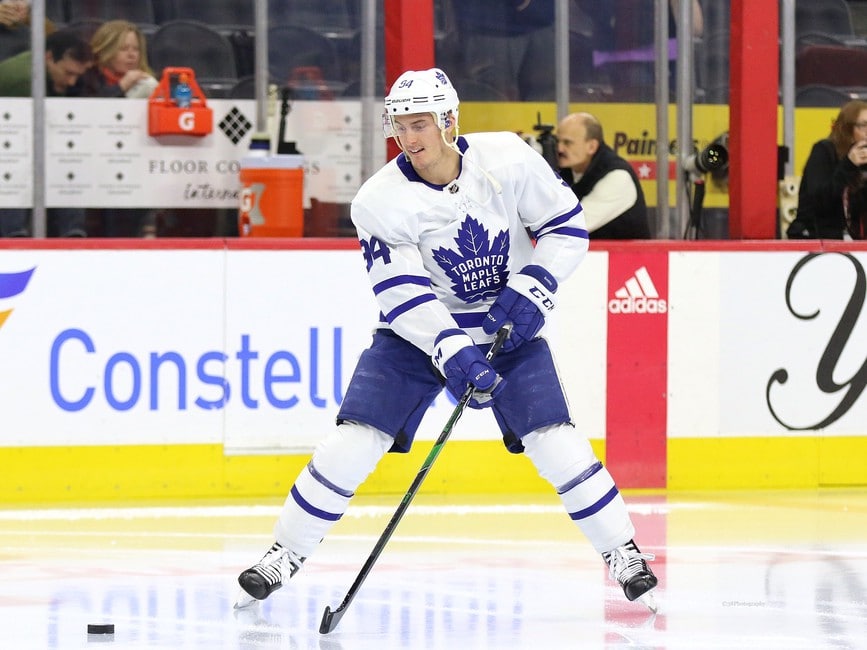 More interesting to current Maple Leafs fans, Simmons speculated that Dubas might be doing the same thing with goalie Frederik Andersen, which he noted seemed strange given the depth of the goaltender market. However, if Simmons is correct, it would suggest that Dubas really doesn't want to trade Andersen, but might simply be allowing other GMs to kick tires. It's complicated, but I've come to know that Toronto fans care what happens to their team's starting goalie.
Related: Maple Leafs News & Rumors: Further Thoughts About the Andersen Trade
Andersen's been both stable and consistent in goal since coming to the Maple Leafs from the Anaheim Ducks. This might have been his weakest regular season, but he showed up during the playoffs. Andersen finished postseason play with a goals against average of 1.84 and a .936 save percentage. Such numbers should be good enough given the team he plays behind.
The point is that moving Andersen might be a gamble Dubas isn't willing to make. Personally, I'd like the team to take another run at the Stanley Cup with its current core. But I'm unsure many others share my desire.
Item Three: Brian Burke Ranks Maple Leafs the Top Canadian Team
During the first intermission of the Vegas Golden Knights and Dallas Stars game yesterday, Sportsnet's Brian Burke was asked to do a power-ranking of all Canadian-based NHL teams. Obviously, especially if you're a Vancouver Canucks fan, you might not agree with his rankings. But, the goal of such rankings is to stir up conversation, and that's exactly what Burke did.
Related: Who is the NHL's Top Goaltending Prospect?
Burke admitted that his task would likely be contentious. He noted that he had the help of other experts (including NHL management and coaches). However, he noted he wouldn't share their names so their social media accounts would blow up like his was likely to.
The point for Maple Leafs fans is that Burke named their team the best in Canada. He especially noted the Maple Leafs' "wonderful" group of forwards and that the team's top six was strong. Perhaps, also echoing the rumors Simmons offered about Dubas, Burke noted the team is "set in net," which must mean he believes Andersen is unlikely to be traded.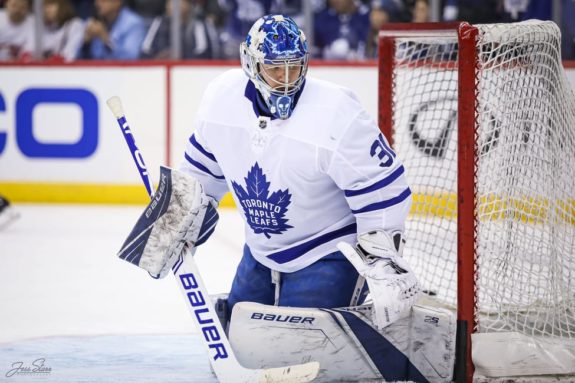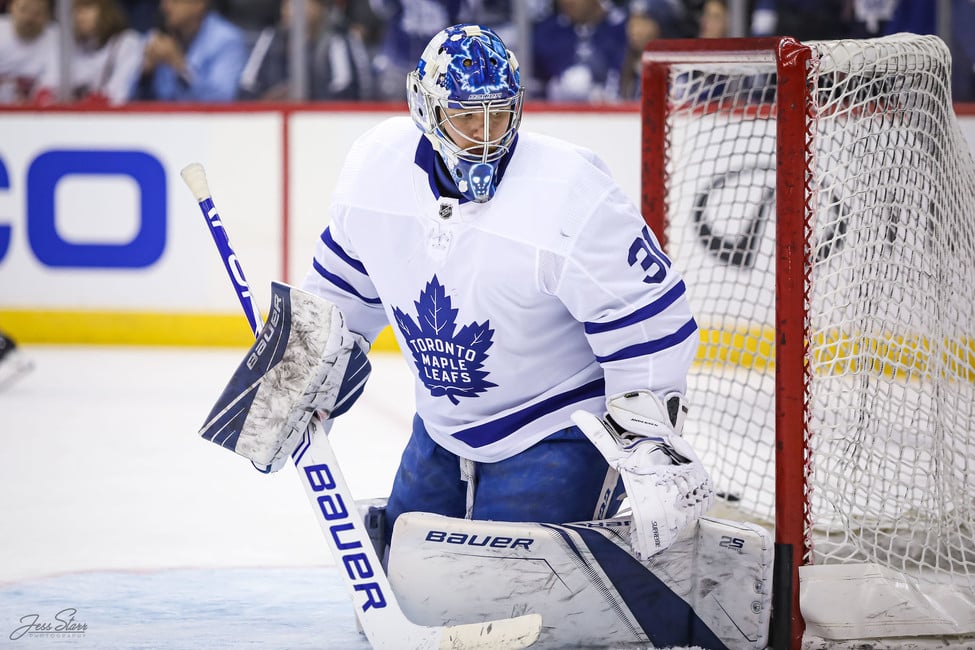 Finally, Burke reaffirmed what everyone else knows. The team needs an upgrade on defense. He believes they have to trade some forward talent for blue-line reinforcements. He added that he believes Dubas should re-sign Kyle Clifford.
What's Next for the Maple Leafs?
The problem of the team's defense is sort of like acid reflux: it keeps coming up again and again. Almost daily, rumors seem to suggest one defenseman or another who would fit the bill perfectly for the team.
Funny how trades work. One person might not seem like the perfect fit, but then he does. I'm thinking specifically about Jake Muzzin coming to the team during the 2018-19 season from the Los Angeles Kings. At the time, when I read comments about his trade, it seemed to me that head coach Mike Babcock hinted that Muzzin, although he was an upgrade, wasn't perfect. However, he was the best the team could do.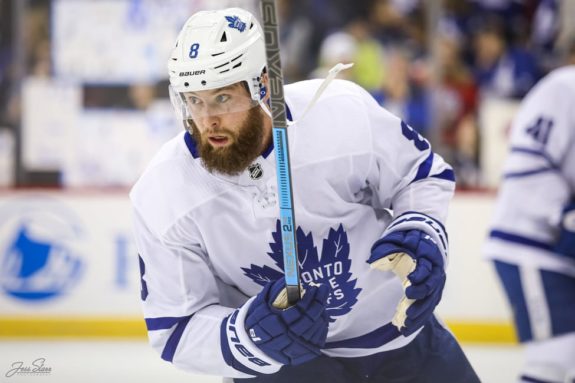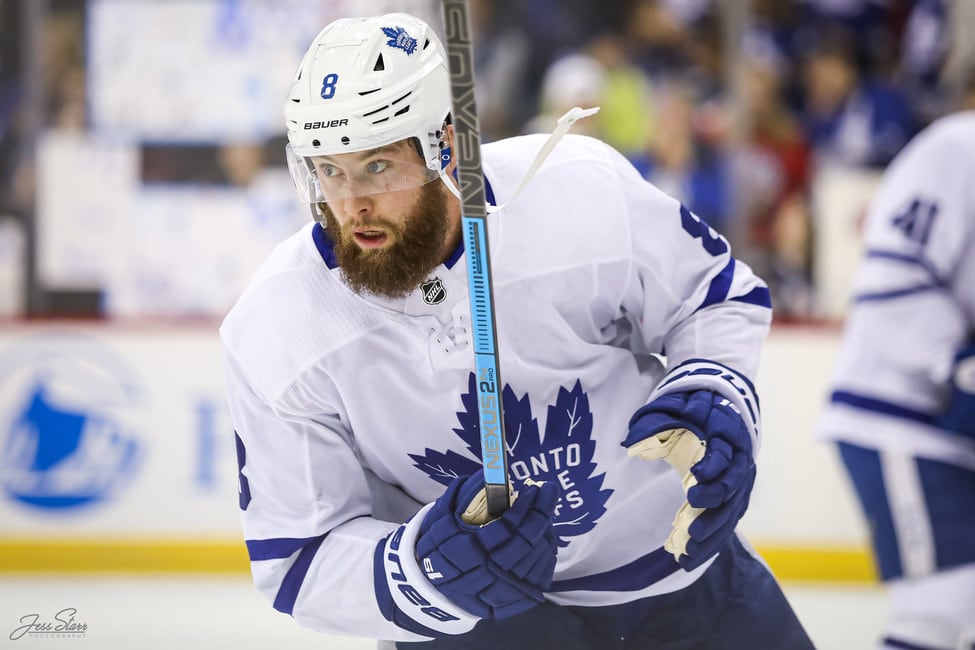 In retrospect, Muzzin seems to be a central piece of the team's future. Few Maple Leafs fans I know would re-do that trade. Perhaps there's another Muzzin out there?
---
---
The Old Prof (Jim Parsons, Sr.) taught for more than 40 years in the Faculty of Education at the University of Alberta. He's a Canadian boy, who has two degrees from the University of Kentucky and a doctorate from the University of Texas. He is now retired on Vancouver Island, where he lives with his family. His hobbies include playing with his hockey cards and simply being a sports fan – hockey, the Toronto Raptors, and CFL football (thinks Ricky Ray personifies how a professional athlete should act).
If you wonder why he doesn't use his real name, it's because his son – who's also Jim Parsons – wrote for The Hockey Writers first and asked Jim Sr. to use another name so readers wouldn't confuse their work.
Because Jim Sr. had worked in China, he adopted the Mandarin word for teacher (老師). The first character lǎo (老) means "old," and the second character shī (師) means "teacher." The literal translation of lǎoshī is "old teacher." That became his pen name. Today, other than writing for The Hockey Writers, he teaches graduate students research design at several Canadian universities.
He looks forward to sharing his insights about the Toronto Maple Leafs and about how sports engages life more fully. His Twitter address is https://twitter.com/TheOldProf