Boston Bruins forward David Krejci has been warned by doctors not to participate at the World Cup of Hockey reported iSport.cz, a Czech news site, on Monday.
In early May, the Bruins announced that Krejci underwent successful surgery on his left hip on April 14, 2016. His expected recovery time was reportedly five months with the hope that he would be ready for the start of the 2016-17 season, per CSN New England's Joe Haggerty.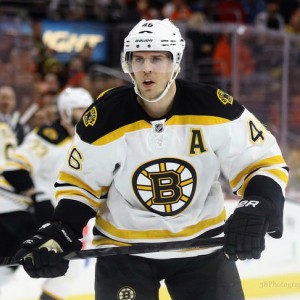 Krecji, 30, was previously named to the Czech Republic's roster for the World Cup tournament set to begin Sept. 17 in Toronto. According to iSport.cz, Krejci's doctor has warned the star forward against risking further injury by playing in the international tournament next month.
"According to (my doctor) … I could play another five, six, seven seasons. He advises me not to hurry to return and risk unnecessary problems for next season," Krejci said.
Krejci missed a large part of the 2015-16 season with the injury but has previously said he hoped to play for his country at the World Cup. With the risk of injury though, it is unlikely that he will get the opportunity. Over the last two seasons, Krejci has skated in just 119 games for the Bruins and is under contract through the 2020-21 season.