Free agent Kris Versteeg has signed a professional tryout (PTO) with the Edmonton Oilers, the team announced on Friday.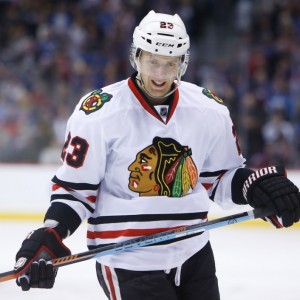 Versteeg's PTO with the Oilers brings a close to a roller coaster week for the two-time Stanley Cup champion. On Monday, it was reported that Versteeg was leaving SC Bern of Switzerland's National League A and returning to North America because of insurance coverage complications.
The story took a turn the next day when a report from Switzerland said Versteeg's contract had been terminated by SC Bern because he failed "medical tests" conducted by the club. While Versteeg has a history of hip issues, nothing in the report indicated whether the injury had an impact on his physical.
---
RELATED: The Hockey Writers' 2016 PTO Tracker
---
Despite controversy over what may have caused Versteeg to return to North America after signing with SC Bern on July 25, Dreger reported that several NHL teams were interested in offering him a PTO.
Versteeg will prepare for Oilers' training camp with an eye towards earning a spot on the team's roster. At 30-years-old, Versteeg may be the sort of veteran the Oilers can use to complement this summer's acquisition of forward Milan Lucic and the team's crop of young players.
In 550 career regular season games, Versteeg has tallied 131 goals and 313 points. In 2015-16, Versteeg split the season between the Carolina Hurricanes and Los Angeles Kings, registering 15 goals and 38 points in 77 games.