After news broke on Monday of Kris Versteeg's return to North America from Switzerland, reportedly due to complications involving insurance coverage overseas, the story took another turn on Tuesday.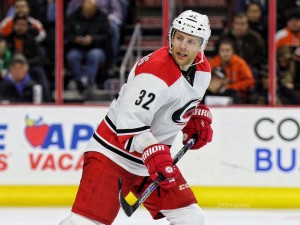 According to a report from Switzerland, Versteeg's contract was terminated by SC Bern because he failed "medical tests" conducted by the club. While specifics of the testing were not revealed in the report, Versteeg did undergo surgery on his hip four years ago. The Swiss report does not indicate whether Versteeg's hip had anything to do with the alleged contract termination.
Versteeg, 30, signed with SC Bern of Switzerland's National League A on July 25, after becoming an NHL free agent. According to the report, Versteeg had hoped to play overseas this season with the intention of returning to North America before the NHL's Las Vegas franchise joins the league during the 2017-18 season.
In 550 regular season games, Versteeg scored 131 goals and 313 points. He is best known for his time with the Chicago Blackhawks where he helped the team to two Stanley Cups over the course of two stints with the club.
Versteeg is expected to return to North America as an unrestricted free agent on Friday.