It's not uncommon for hockey players to excel in multiple sports. Really, it's almost unusual if they don't. Whether it's baseball, basketball, soccer, whatever it may be, hockey players are of a different breed. They have a natural athleticism; compared to hockey, other sports are often easier for them. Welcome to the world of Kyle Pereira.
Pereira had a successful four-year career in the Ontario Hockey League. He split his 231 games with two teams; his first two and a half seasons were with the Brampton Battalion, and he finished off his career with the Guelph Storm.
While Pereira wasn't the star of either of those teams, not all his contributions were on the ice. He was the 2011-12 recipient of the Roger Neilson Memorial Award, given to the league's top post-secondary student. At the time, Pereira was taking a variety of courses at the University of Guelph while playing for the Storm.
"He is a mature, responsible student who goes about meeting his academic requirements independently. These qualities have helped him to achieve academic success while carrying an academic load that is heavier than most of his peers," said Shari Dorr, the Storm's University student Academic Advisor during Pereira's time there.
It was an impressive accomplishment for him, as playing major junior hockey and balancing schooling at the same time can be a challenge for many.
Considering how he was able to be a top student and a major junior hockey player, should it really come as any surprise that Pereira's also a talented lacrosse player?
It's not like it's a rarity. Plenty of current and former NHLers are/were also terrific with a lacrosse stick in their hands. Gary Roberts and Brendan Shanahan both played when they were young, and Shanahan's brother, Brian, actually played for the Toronto Rock of the NLL. John Tavares, who now stars for the New York Islanders, used the game to improve his hands and wrists as a kid. And Tavares' uncle, also named John, is one of the best NLL players in history.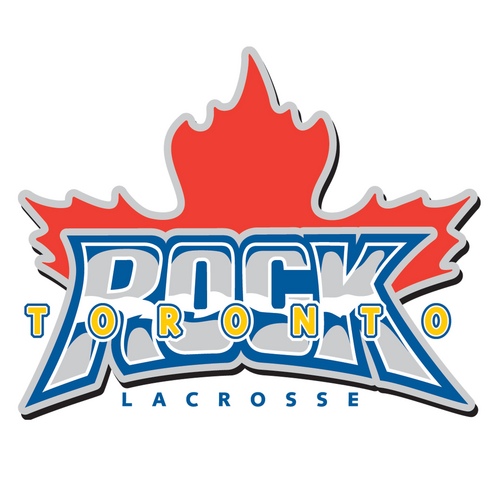 Now, back to Pereira. After his four years in the OHL, he decided to follow a different path. It was a similar highway of sorts, except Pereira switched lanes a little differently.
Most of the time, lacrosse players chase the hockey career, not necessarily because of the money, but it does come in as a factor for some. In Pereira's case, he went from the ice to what in lacrosse is called a box.
Playing in the Ontario Junior 'B' Lacrosse League, Pereira had 113 points in 20 games for the Brampton Excelsiors last year. Of those points, 66 of them were goals, leaving him with 47 assists to boot.
The Toronto Rock of the National Lacrosse League selected him 25th overall in September's 2012 NLL Entry Draft. In the hockey world, it sounds like a first round pick, but this was really a third rounder (there are only nine teams). Regardless, it's quite impressive for a guy who had to keep his focus on the ice last season.
"To hear my name called was a huge thrill for my family and I, and having been drafted by the hometown Toronto Rock makes it that much more special," Pereira said. "I was definitely thrilled to even be talked about on that type of elite stage of players."
While he remains unsigned, and the Rock recently locked up six new players to contracts, Pereira hopes to make a living rippling twine by hurling a solid rubber ball.
Couldnt have asked for much more than being drafted by the hometown @torontorocklax. #DreamComeTrue

— Kyle Pereira (@kylepereira) October 2, 2012
"Having the privilege to be drafted by the Toronto Rock is definitely a dream come true," he said. "I grew up as a kid a huge Rock fan, and I vividly remember going to games in my Jim Veltman jersey and watching them win championships. I will definitely do everything in my power to make sure I am as ready as I can possibly be to go out and hopefully impress the staff, both this year and for years to come."
The 21-year-old Pereira is a transition player by position. In other words, he's more of a defensive player, which isn't particularly surprising given his position on the ice. But he's supposed to play with an offensive mindset and attempt to create scoring chances via fastbreaks. Considering his Mario Lemieux-amount of goals with the Excelsiors, it's a role he appears to be comfortable playing.
"They [the Rock] have great resources for prospects to develop with the new practice facility and I am just really excited to get going and work to prove that they made the right choice," said Pereira. "That being said, being drafted is one thing, and I understand that now is when the real work starts."
________________________________________________