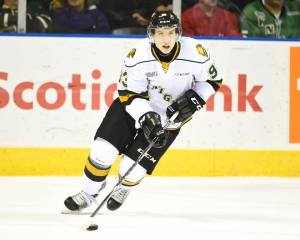 The Leafs lost their 43rd game of the year this past Saturday (27-37-6) and when you consider that they added pieces in the summer to try to contend, that they started the year off so nicely or that there has been approximately one scandal/controversy for every loss, it is understandable why people are so bitter and angry.
When I talk to other Leafs fans, they seem beat up, run down, frustrated and (worst of all) apathetic.  And who can blame them? Combine the fact that they haven't won since the NHL had six teams with the fact that they've been poorly managed the entire time and (not to mention) owned by a string of greedy, clueless idiots who've charged the league's highest prices while providing nothing but disappointment and bad decisions, and it's a wonder there even are still fans of the team.
I mean, at this point it's almost too perfect that the team is owned by two cable companies.
So, in the wake of "Salute-Gate" and about fifty other "Gates" (I could do without that suffix, honestly) and about 50 loses and a DECADE when they've made the Playoffs just once, I (unlike virtually everyone else I talk to) am happy about where the team currently is.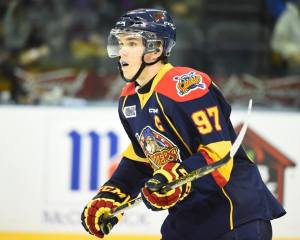 Here's Why:
Simple. What's not to like?  The Leafs have never attempted to draft high, on purpose, for several years in a row. That they might now actually attempt to do so is exciting.  Now, I don't buy into the idea of a "proper" rebuild because I think building a team is far more complicated than that, but as long as the team is patient and developing their own youth is a priority, then I am on board.
Whatever you want to call it, it is a clean slate. And no one can deny that drafting high is really fun. I find the idea of watching a group of young players grow together to be really cool – there is something about an organically built team that is more fun to cheer for than a collected group of mercenaries.  Instead of trading for other teams failed draft picks, we can watch as the Leafs develop their own. I find that to be something worth looking forward to and being happy about.
The Leafs haven't picked higher than 5th overall since 1989 when they took Scott Thornton with the third pick. That is 25 years of watching the best players in the NHL get drafted by other teams.
The Leafs have never had a Lemieux, Gretzky, Lindros or Crosby.  Heck, we haven't even got to have a Sedin, Stamkos, Forsberg or a Lidstrom. My whole life, the only truly elite player the Leafs have ever had was Mats Sundin, and as much as I loved him, they never surrounded him with good enough players to even get him into that second tier of elite players. Forseberg had Sakic to play behind.  Who'd Mats have?  Jonas Hoglund, that's who.
So, I think about that, and I think that it might be pretty exciting to draft Connor McDavid. If not him, surely a high pick in this year's draft is equal to a #1 in most years. That is exciting, but just the fact that there's even a 9% chance to get our very own Mario Lemieux for the first time ever is enough to make this year and all its B.S worthwhile for me.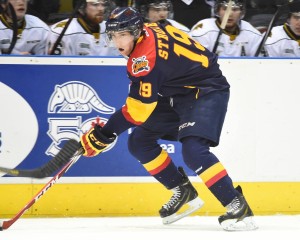 And Then There's….
What is already here.  People who look at the stats know what the Leafs truly have in Nazem Kadri and Jake Gardiner, and you don't need to convince anyone about Morgan Rielly.  William Nylander appears to be a gift at 8th overall and the team still has Kessel, Phaneuf, JVR and Bernier to either build around or convert into young assets.
Stuart Percy, Josh Leivo, Connor Brown, Brendan Leipsic, Matt Finn, Tom Nilsson, Antoine Bibeau and Victor Loov are not blue-chip prospects by any means, but they are a solid group of potential NHL players who will help fill out the roster in the future. Some may amount to nothing, but some may also end up being star players.
The point is, it's a nice group to build around.  The cap problems have been fixed and the team seems prepared to rebuild with patience, which I think is the key word that has been missing from the vocabulary of every Leafs G.M from Floyd Smith to Dave Nonis.
I am happy if the Leafs lose fifty games per year for the next three seasons, as long as they continue to have the patience to acquire and build around the kind of players that have always been in short supply in Toronto – young, home-grown potentially high-end players.
I think it's exciting. I think it's better than signing free agents and trading for other team's busted draft picks/ problems (Kessel, Phaneuf, Lupul, Bernier).  I think it's refreshing, exciting, new, exhilarating and fun.
Better this than a fight for 8th that ends up with the team picking 15th overall.