After the Toronto Maple Leafs partly dismantled their team ahead of the trade deadline of Feb. 29th, they have been left with what is arguably a very good AHL roster.
The dominoes began to fall after a surprising blockbuster trade, sending Dion Phaneuf to Ottawa, in what was essentially a cap-shredding deal for the Leafs.
In the days leading up to the deadline, it was Toronto that established market prices when they dealt a number of pending UFAs for prospects and draft picks. Those trades included Shawn Matthias, Roman Polak, Nick Spaling, James Reimer and Daniel Winnik.
As a result of losing five roster players in the last couple of weeks via trade, not to mention multiple key injuries, the Leafs have had to call up several young prospects from their AHL affiliate, Toronto Marlies.
Some key prospects among those call-ups included William Nylander, Kasperi Kapanen, Nikita Soshnikov, and Zach Hyman. All four are expected to be significant pieces of Toronto's future, and are getting their feet wet for a few games in the NHL this year.
They were not expected to produce a lot or fit into the game immediately, however, all four have had promising performances, showing a glimpse into what should be a bright future for the Leafs.
Four NHL Debuts Post Deadline
On the day of the NHL trade deadline the Leafs made 12 player transactions, calling up seven and sending down five to the AHL. Among those recalled, two would be making their Maple Leafs debuts, with Ben Smith and Connor Carrick added prior to the deadline. An additional four would be making their NHL debuts after impressing all year-long with the AHL powerhouse Marlies.
William Nylander
Drafted 8th overall in 2014 by the Leafs
Of those set to make their NHL debuts, just one was drafted by the Leafs. That was their top prospect and former eighth overall pick, William Nylander. He had been tearing up the AHL in his sophomore season, holding the lead in league scoring before suffering a concussion in his first game at the World Junior Championships. Nylander continued to have success after returning, showing no signs of post-concussion fatigue and angst.
During his call-up to the NHL he has shown flashes of brilliance, often sliding behind the play to make himself available for a pass. Mike Babcock has given him ample time each night, averaging 16:31 per game, including 2:23 of power play time, and it finally paid off on Mar. 5th, when Nylander slid into the slot and sniped home his first career goal.
One sour note in Nylander's game, which was to be expected, is that he is easily knocked off of the puck by stronger opponents. Often, he will hold onto the puck to wait for a play to develop, but is immediately shoved away from the puck. Of course, he will need some time to adjust to the NHL game, but some extra lower-body strength and urgency with the puck would go a long way.
Nylander was recently ranked as the second best prospect in the NHL in The Hockey News' Future Watch 2016. Valued as a tremendous playmaker with unbelievable hands and vision, the Leafs see Nylander as a future first-line center.
Kasperi Kapanen
Drafted 22nd overall in 2014 by the Penguins, acquired via Phil Kessel trade with Pittsburgh Penguins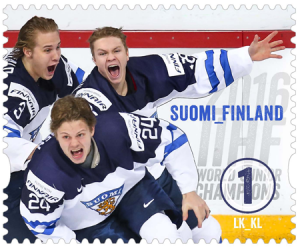 Acquired as a key component of the Phil Kessel trade, Kapanen has had a successful first full year in North America. Unlike Nylander, Kapanen had an amazing World Junior experience, leading Finland to a gold medal on home soil. And who else but Kapanen to score the gold medal winning goal in overtime against Russia. It was a highlight reel goal that will undoubtedly be one of the proudest moments in his career.
Unfortunately, Kapanen has been virtually invisible in his four games during the call-up. Similarly to Nylander, Kapanen has been given solid time on ice, averaging 15:25 a night, as well as 2:10 in power play time each game. He didn't generate much, getting just six shots on net. One positive note is that Kapanen carried an impressive 56.6%, 5-on-5 CF% during his time.
Other than that, Kapanen was not able to translate his game from the AHL into the big leagues. He looked overwhelmed and not yet strong enough to keep up with the grinding style that is often portrayed in today's game. As a result, Kapanen was returned to the Toronto Marlies on Mar. 6th.
Nikita Soshnikov
Signed by the Leafs as a free agent on Mar. 20th, 2015
The undrafted Russian has vaulted up the Leafs depth charts this season, and used his call-up to the NHL to further solidify his spot for the future in Toronto. The 22-year-old has been lost in the shadows at times on the extremely talented Marlies, but has still tallied 18 goals and 28 points.
Check out his first career NHL goal against the Capitals, and listen to the excitement in the celebration.
Soshnikov has made a name for himself in his short time with the Leafs, being the most impressive rookie each game. The 5'11, 185-pound winger has established himself as a relentless player with a deceptive release. That shot has fooled NHL goaltenders twice in his young career, both terrific shots. He has produced 16 shots on goal and holds a 57.4%, 5-on-5 CF% thus far.
Head coach Babcock has been notably impressed with Soshnikov's performance since his call-up.
"I loved him," Babcock said a day later. "If you play hard and you've got a skill-set and you're determined like that and you have no fear you find a way to play a long time."
Besides his offensive success, Soshnikov has also been engaging physically every game, finishing checks at each opportunity and winning puck battles in both ends of the ice. He has certainly made himself an admirable choice going into next year's training camp.
Zach Hyman
Drafted 123rd in 2010 by the Panthers, acquired via Greg McKegg trade with Florida Panthers
After being drafted in 2010, Hyman returned to the OJHL for a year before attending the University of Michigan from 2011-2015. His offence struggled to adjust to the NCAA until his senior year, when he scored 22 goals and 54 points, leading a very talented squad. Hyman turned pro in 2015-16, joining the Toronto Marlies. In his rookie year, he's added 13 goals and 33 points.
During his call-up, Hyman has received the second-most time on ice among rookies, averaging 15:48 a night, which includes 1:29 of shorthanded time as well. After going pointless in his first four games, Hyman found the back of the net on Mar. 7th against the Buffalo Sabres. Check out the effort to stick with the rebound to pot his first career NHL goal.
Zach Hyman's first NHL Goal. #TMLtalkhttps://t.co/4am7zvUPjR

— Toronto Maple Leafs (@MapleLeafs) March 8, 2016
Although Hyman has been relatively quiet for the Leafs, he has played an effective 200-foot game. Not expected to produce as much offence as the previous three rookies, Hyman is better suited as a potential third-line center for the future, possibly becoming one of the Leafs' top penalty killers.
Glimpse Into the Future
With the opportunity in place to make an early impression on management before next year, the Leafs' young guns have taken advantage. They've demonstrated the speed and creativity that will soon be a staple of the Leafs style. The transition from the AHL into the NHL is often a tricky one, taking some time to adjust to the physicality of the game.
However, the rookies have shown no fear in their game, carrying over their tremendous success with the Marlies into the Air Canada Centre. Each one has made his case to be in the Leafs lineup for 2016-17, and each should certainly be given a significant role heading into the future.
Although Nylander, Soshnikov, and Hyman will almost certainly be returned to the AHL, like Kapanen, they have made great strides in their short NHL stays. Heading the league leading Toronto Marlies, each one of the prospects will be key contributors in what should be a long AHL playoff run.