[This is the first part in a three-part series called 'Mario Lemieux, Ron Burkle, and the Future of the Pittsburgh Penguins']
Mario Lemieux relies on those around him.
At age 49, he maintains a tight inner-circle, just as he did during his playing days.
Watch any highlight reel of Lemieux and you'll notice him toying with opposing goaltenders for easy breakaway goals:
What you probably won't notice are the perfectly-fired passes from Paul Coffey and Larry Murphy to spring him for a breakaway. Or the mistakes made by the opposing defensemen to allow that breakaway to occur in the first place.
You'll be mesmerized by Lemieux — forgetting that his success was actually a combination of God-given talent and the support of those around him.
When it came time to save the Penguins franchise from bankruptcy in 1999, Lemieux got all the credit.  Yes…Mario Lemieux, the man without a high school degree.  Not his legal advisors Doug Campbell and Chuck Greenberg.  Not agents Tom and Steve Reich.  Not a handful of other close advisers who orchestrated the incredible takeover in the background.
Mario Lemieux saved the Penguins.
But if Lemieux made public appearances, he'd probably say those names in the background really deserve the credit. And it wouldn't be lip service.  Lemieux is incredibly loyal to those he comes to trust.
A close friend once described him this way:
"While Mario doesn't have a lot of formal education, he's a very intuitive person. He doesn't say much, and people tend to underestimate what's going on in his head, but he's very patient, very methodical, and he's got very good instincts when it comes to doing things.  He's surrounded himself with good people through the years and continues to do so."
And those people never leave his life.
It's not a coincidence that Lemieux's good friend (and current Montreal GM) Marc Bergevin returned to the Penguins three separate times during his playing career.
Lemieux always takes care of his friends.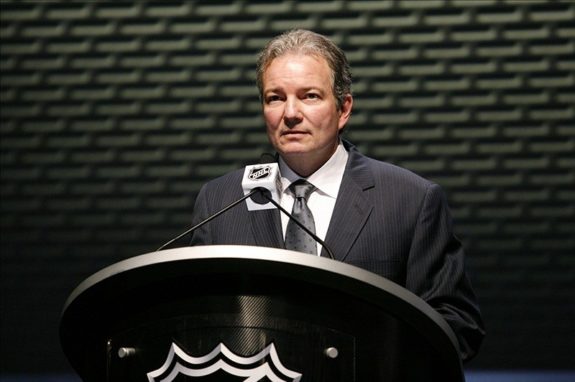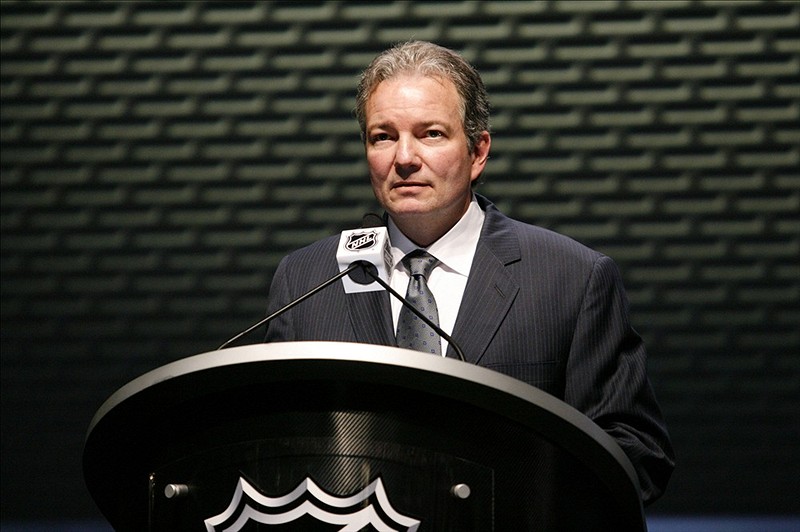 Ray Shero shared many of Lemieux's core principles. Shero believed that the strength of the Penguins front office came from a small, but incredibly loyal group of talented associates.
He didn't micromanage the draft process.  He instead relied on longtime friends Randy Sexton and Jay Heinbuck to oversee the Penguins' amateur scouting system.
When Sidney Crosby was in need of a young, scoring winger, Shero relied on Jason Botterill and his staff to find a short list of targets that eventually led to the acquisition of James Neal.  And when it came time to sign Neal to an extension, Shero relied on Botterill again to help him frame contract comparables.
Shero showed loyalty to his own players as well.  He never bought out a single contract during his tenure, despite a handful of deals he probably wishes he could've had back.
The only significant contract he ever buried in the minor leagues was Miroslav Satan's in order to accommodate the 2009 deadline acquisition of Bill Guerin.  Shero phoned Satan almost daily to check on his mental state.
When Zbynek Michalek was looking for a change of scenery, Shero didn't dump him on Long Island or in Edmonton. He returned Michalek to the team he preferred in Phoenix for very little in return.
Two years ago, Shero was faced with the decision to fire or extend the contract of head coach Dan Bylsma after the Penguins were swept in the Eastern Conference Finals.  Shero admitted he could have easily fired Bylsma, but said at the time:
"I want to reward [Bylsma] with an extension that shows him, 'Hey, he's my coach, and I believe in him.' I think that's the way I want to run this business.  I want to stick to that if I believe in something."
Shero was a man of loyalty and principles, much like Lemieux.  And there's something to be said for consistency in a National Hockey League that's seen over 30 coaching changes in the past three years.
The funny thing is, loyal people often have the biggest blind spots.
Lemieux trusted former Penguins owner Howard Baldwin to pay him nearly $30 million in deferred salary.  That never happened and the team collapsed into bankruptcy.
Lemieux almost sold the Penguins to golfing buddy turned white collar criminal William "Boots" Del Biaggio III. (And don't forget Jim Balsillie either)
Shero brought Rob Scuderi back to the Penguins two summers ago and admitted it was a mistake to let him go in the first place.  But Scuderi, 36, has struggled mightily since his return and still has two years remaining on his contract.
In the face of adversity, Shero handed Bylsma a two-year contract extension, ensuring he was on the payroll through the 2015-16 season.  That decision ultimately cost him his job.
When Lemieux and Burkle met with the media last year to discuss the firing of Shero, it was Burkle who stepped up with color commentary on the situation:
"Ray made a strong argument for what he wanted to do, for the continuity he wanted, for extending the contracts, all the stuff you know about. I think the piece that was added, really by Mario, and that was embraced by Ray was to bring the other coach in and change the ability to adapt to situations. And if you look back at that today, in some ways, I wish we hadn't made that bet."
Reading between the lines, Burkle never seemed on board with extending Bylsma in the summer of 2013.
Lemieux trusted Shero and Shero, in turn, trusted Bylsma.  As a compromise to Burkle, Lemieux suggested that Jacques Martin be added to the coaching staff to bring fresh perspective.  That experiment backfired.  Off the ice, Martin never had a voice on Bylsma's staff.  On the ice, the Penguins collapsed in the second round of the playoffs against New York after holding a 3-1 series lead.
If it were up to Burkle, Shero would've been overruled and Bylsma would've been fired two years ago.  If it were up to Lemieux, Shero would probably still be the General Manager of the Penguins today.
Would they be better off?  We'll never know.
Shero made a number of mistakes late in his tenure but also brought a strong vision and identity to the franchise. Vision and identity are exactly what Jim Rutherford's Penguins are lacking as they limp through the final four months of the season playing sub-.500 hockey.
If you're a fan of the loyalty approach to sports ownership — competing year after year for Stanley Cups with very good but not necessarily great teams — then Mario Lemieux is your guy.
You'll see Rob Brown score 49 goals as a Pittsburgh Penguin forward in 1989.  You'll then have to watch Brown skate back to Pittsburgh as a shell of himself a decade after that.  And then again as a linemate of Lemieux's in the Winter Classic alumni game a decade after that.
Lemieux always takes care of his friends.  Lemieux relies on those he trusts.  It's his greatest weakness…and also his greatest strength.