On the same day that the 2020-21 NHL regular season schedule was announced to much discussion and speculation, the Tampa Bay Lightning made an announcement of their own that doused some of this excitement for fans. Nikita Kucherov, one of the league's superstar talents, will miss the 2020-21 regular season due to a hip injury.
To put it simply, this will be a significant loss for the Lightning, as Kucherov is one of the top offensive drivers in the entire NHL. In the 2018-19 season, he posted 128 points en route to winning the Art Ross trophy as the leagues' MVP.
While the 2019-20 season was a relative down year, Kucherov was still on track to break 100 points for the third straight season before the COVID-19 pause. Then, throughout the 2020 playoffs, Kucherov posted 34 points in 25 games, which helped lead the Lightning to their second Stanley Cup in franchise history.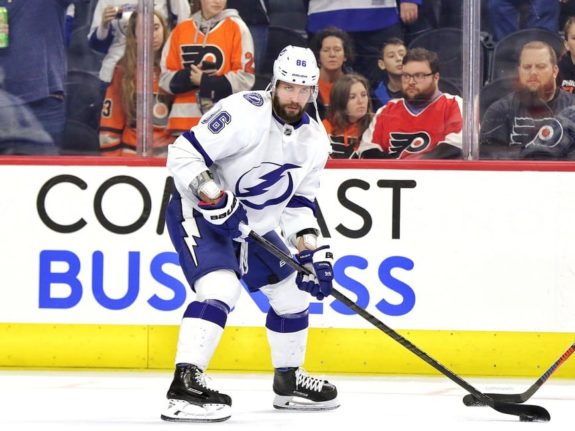 So, while Tampa Bay are adept at working through adversity, Kucherov is one of those players that you just can't replace. His offensive production will be sorely missed in a short season where playing conditions will be completely different than any time before.
Lightning Gain Cap Flexibility With Kucherov's Injury
There is one positive thing that comes out of Kucherov's injury, however. Currently, the Lightning sit $7 million above the cap ceiling, which is within the 10% range that they are allowed to carry during the offseason.
Related: Lightning Sign Defensemen Cernak and Rutta to Multi-Year Deals
When Kucherov is eventually placed on Long Term Injury Reserve (LTIR), Tampa Bay will be able to use his $9.5 million cap hit to become compliant once again. For a team in a significant cap crunch, that money will allow them to maneuver a situation that once looked impossible.
This is far from a perfect fix for Tampa Bay, however. Even if Kucherov misses the entire 2020-21 season, his absence will not clear enough space to sign their final major restricted free agent, Anthony Cirelli, who will likely garner a $3.5 to $4.5 million extension.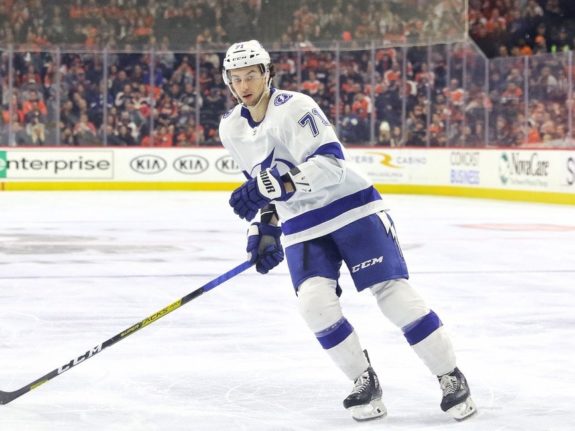 This means that Tampa Bay will likely need to swing at least one trade before the start of the 2020-21 season in order to make everything fit. So, while Kucherov's injury will offer some breathing room, it isn't a complete answer for the Lightning.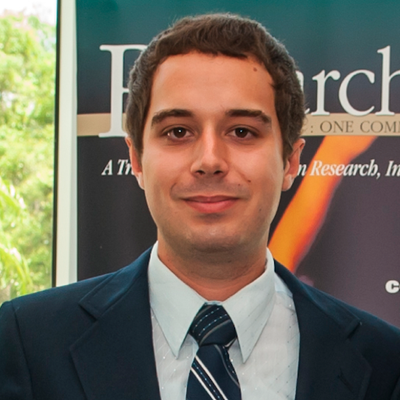 Eugene Helfrick is a Tampa Bay Lightning writer who is actually from Tampa Bay. He has written about the Lightning for six years, covering everything from their run to the 2015 Stanley Cup Final, to their crushing first-round exit in 2019, to their redemption in the bubble in 2020. While he is happy to talk about just about anything from cows to cars to video games, hockey will always remain one of his favorite pastimes.