The NHL has announced the 2020-21 season will consist of a 56-game schedule, with a start date of Jan. 13. The Winnipeg Jets will be part of an all-Canadian division alongside the Calgary Flames, Edmonton Oilers, Montreal Canadiens, Ottawa Senators, Toronto Maple Leafs and Vancouver Canucks, in which the top four teams qualify for the playoffs.
At only two-thirds the length of a normal season, the 2020-21 campaign promises to be a mad dash to the playoffs. Teams that stumble out of the gate simply may not have enough runway to make up lost ground.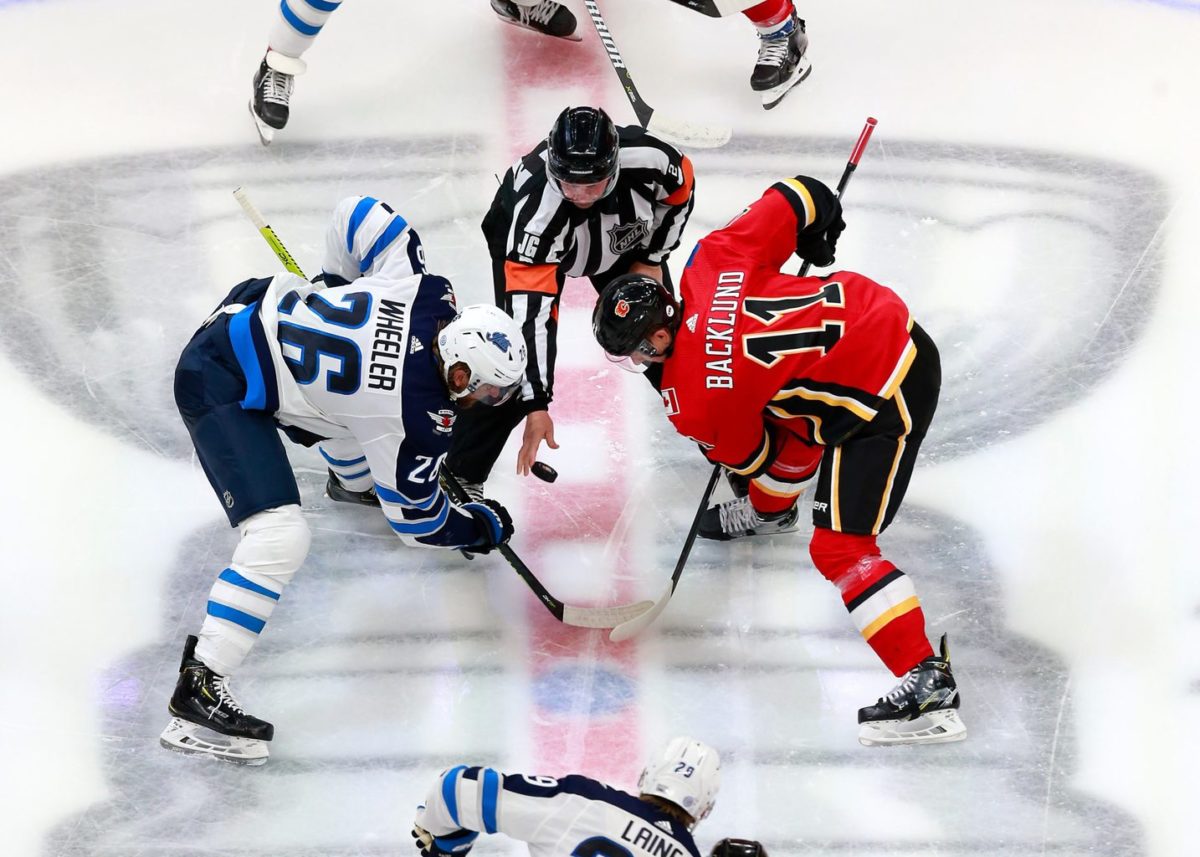 For context, when the trade deadline passed in 2019, most teams had played at least 62 games; that's half a dozen games beyond the length of this entire season.
Whether it be teams climbing from the outside into playoff position or division leaders being overtaken by their nearest rivals, a lot can – and often does – happen in the final third of the NHL season.
What History Tells Us
Will a shorter schedule favour the Jets? The unprecedented circumstances of this season make projections near impossible, but if there is anything to be gleaned from past seasons, here is where the Jets have historically stood at the 56-game mark.
| Season | Final record | 56-game record |
| --- | --- | --- |
| 2011-12 | 37-35-10, 84 pts (11th in East) | 26-24-6, 58 pts (10th in East) |
| 2012-13 | 24-21-3, 51 pts (9th in East)* | n/a |
| 2013-14 | 37-35-10, 84 pts (11th in West) | 26-25-5, 57 pts (11th in West) |
| 2014-15 | 43-26-13, 99 pts (7th in West) | 28-18-10, 66 pts (6th in West) |
| 2015-16 | 35-39-8, 78 pts (11th in West) | 25-28-3, 53 pts (13th in West) |
| 2016-17 | 40-35-7, 87 pts (9th in West) | 25-27-4, 54 pts (9th in West) |
| 2017-18 | 52-20-10, 114 pts (2nd in West) | 32-15-9, 73 pts (3rd in West) |
| 2018-19 | 47-30-5, 99 pts (4th in West) | 35-18-3, 73 pts (2nd in West) |
| 2019-20 | 37-28-6, 80 pts (6th in West)* | 28-23-5, 61 pts (8th in West) |
In their eight complete seasons (including the shortened 2019-20 campaign when they played 71 games, but excluding 2012-13 when a labour dispute resulted in a 48-game schedule), the Jets' spot in the standings after the 56-game mark has improved three times, worsened three times, and remained the same twice. They have never dropped out or climbed into a playoff spot after the 56th game.
Winnipeg's cumulative record at the 56-game mark over those eight seasons is 225-178-45 for a winning percentage of .552 (representing points earned of the total available), while the team's record over those eight seasons after 56 games is 103-70-24 for a winning percentage of .584. That slight increase equates to a rate of an extra point about every 16 games.
Projecting a Playoff Berth
Perhaps most notable, at the 56-game mark over those eight seasons the Jets have an average of just under 62 points. In the four seasons they held a playoff spot at 56 games, they had at least 61 points. Could that be enough to make the postseason in 2020-21?
Well, in 2018-19, 90 points was enough for the Colorado Avalanche to snag the West's second wild card and final playoff spot. A total of 90 points over 82 games projects to 61.5 points through 56 games.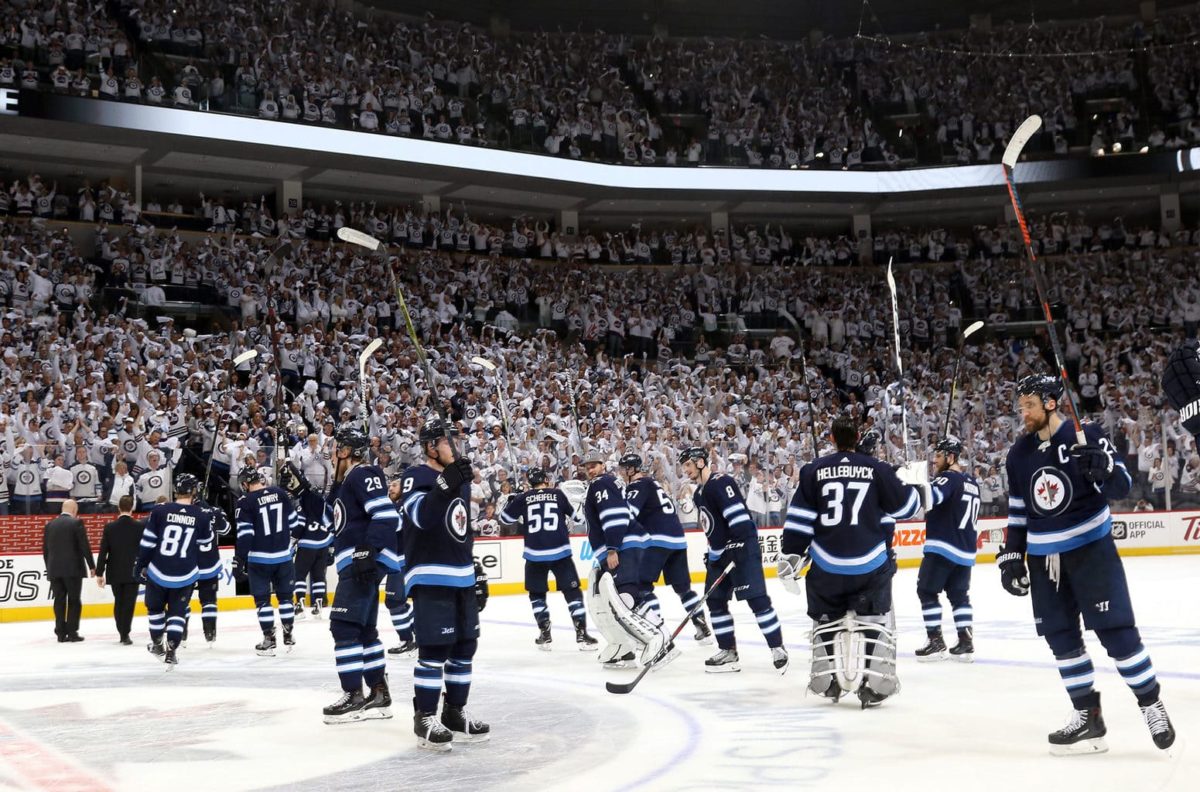 Momentum will have much to say about how deep Winnipeg plays into May and June. In an unforgettable 2018 Playoffs, the Jets advanced beyond the first round, knocking off the Minnesota Wild 4-1 and skating past the Nashville Predators 4-3 before falling in fives games to the Vegas Golden Knights in the Western Conference Final. They hit the postseason on an absolute heater, winning 11 of their last 12, part of 20-5-1 record down the stretch as they climbed the standings to finish the regular season with the second most points overall.
A year later in 2019, with talk of a trip to the Stanley Cup Final echoing throughout Winnipeg, the Jets disappointed fans with a 4-2 first round playoff loss to the St. Louis Blues. That early exit was portended by a late slump in which they won just three of their final nine games and played below .500 hockey over the last two months of the regular season.
So this really is a sprint; blast out of the blocks, finish with a stronger kick.
On your marks. Get set. Go.
---
---