The Tampa Bay Lightning couldn't have asked for a better first 40 minutes of their Game 4 matchup versus the Toronto Maple Leafs on Monday night. They got off to a great start in the first thanks to goals from Alex Killorn and Mikhail Sergachev to head into the first intermission with a 2-0 lead. Noel Acciari was able to score one early into the second for the Leafs, but the Bolts potted two more of their own, the first off Steven Stamkos and the second coming from Killorn once again.

With a 4-1 lead headed into the third period, it seemed like this one was over and the series was going back to Toronto tied up at two apiece. The Leafs clearly had different plans, however, as they stormed back in the third to tie things up at four, and were then able to walk away with an overtime victory thanks to a goal from Alex Kerfoot. Here are the three biggest takeaways from a shocking end result.
Vasilevskiy's Struggles Continue
For years now, you'd be hard-pressed to find a goalie who shows up better in the playoffs than Andrei Vasilevskiy. The 28-year-old is a huge part of why the Lightning won back-to-back Stanley Cups in 2019 and 2020. That said, he has really struggled in this series, and is a big part of the issue as to why his team finds themselves down 3-1.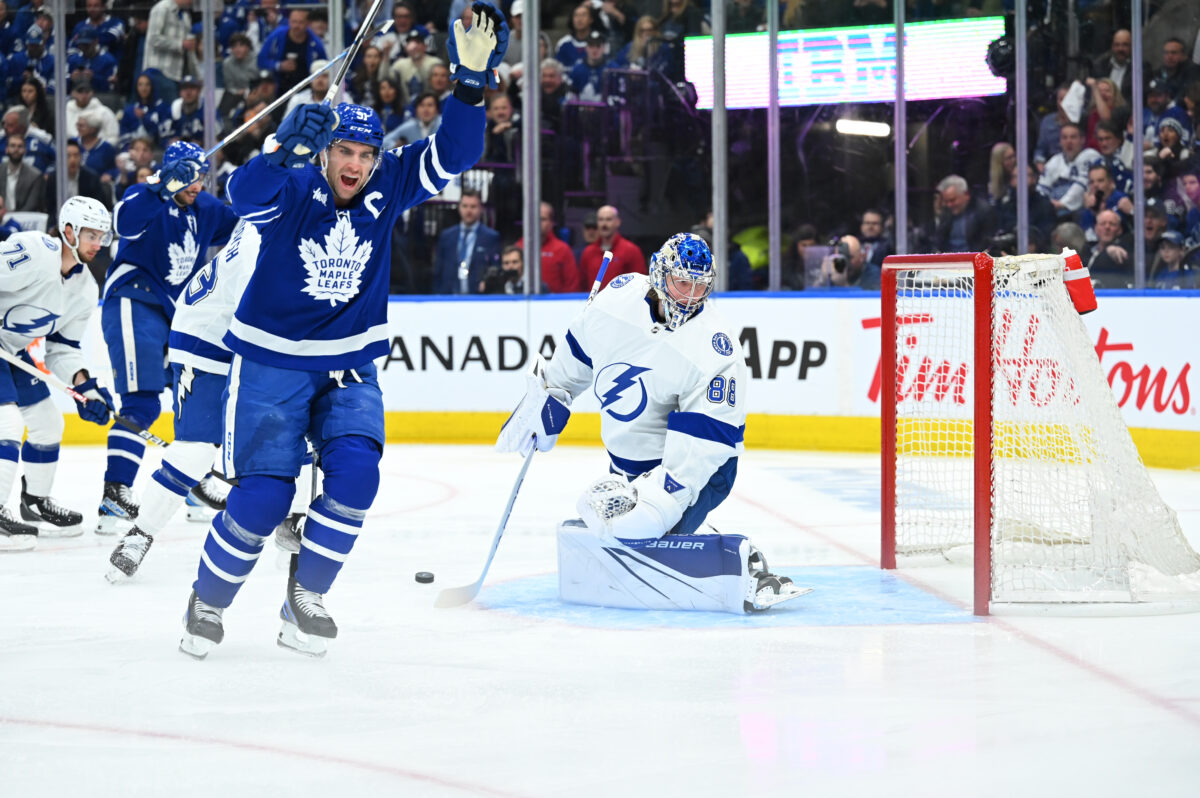 Though it hasn't been all his fault, the fact of the matter is he owns a 4.33 goals-against average (GAA) along with a .856 save percentage (SV%) through his four starts. He has been getting exposed up high, as it seems like the Maple Leafs may have found something on him in their scouting report. Despite his struggles, however, you can bet he and his Lightning teammates won't be bowing out of this series without a fight.
Killorn Snaps Skid
It seems hard to believe, but Killorn came into this one having not found the back of the net in his last 29 playoff games. Given how effective of a player he continues to be at this stage in his career, you have to imagine that was weighing heavily on him. Thankfully, that won't be an issue any longer, as he was able to put home two on the night to give him four points in four playoff outings.
Related: Forgotten Lightning Stanley Cup Champions: Cedric Paquette
---
Latest News & Highlights
---
While the ending of this game was undoubtedly frustrating, Killorn's play was very promising ahead of a must-win Game 5. He was flying around the ice all night long, and was one of the best players on either side in this contest. They need others to step up moving forward like he was able to on Monday.
Backs Up Against the Wall
After advancing to the Stanley Cup Final in each of the past three years, the Lightning are now on the verge of elimination after this loss. If there is any team who can pull themselves out of this hole, you'd have to imagine they are the ones based on their experience over the past few years, but it will be an extremely difficult task.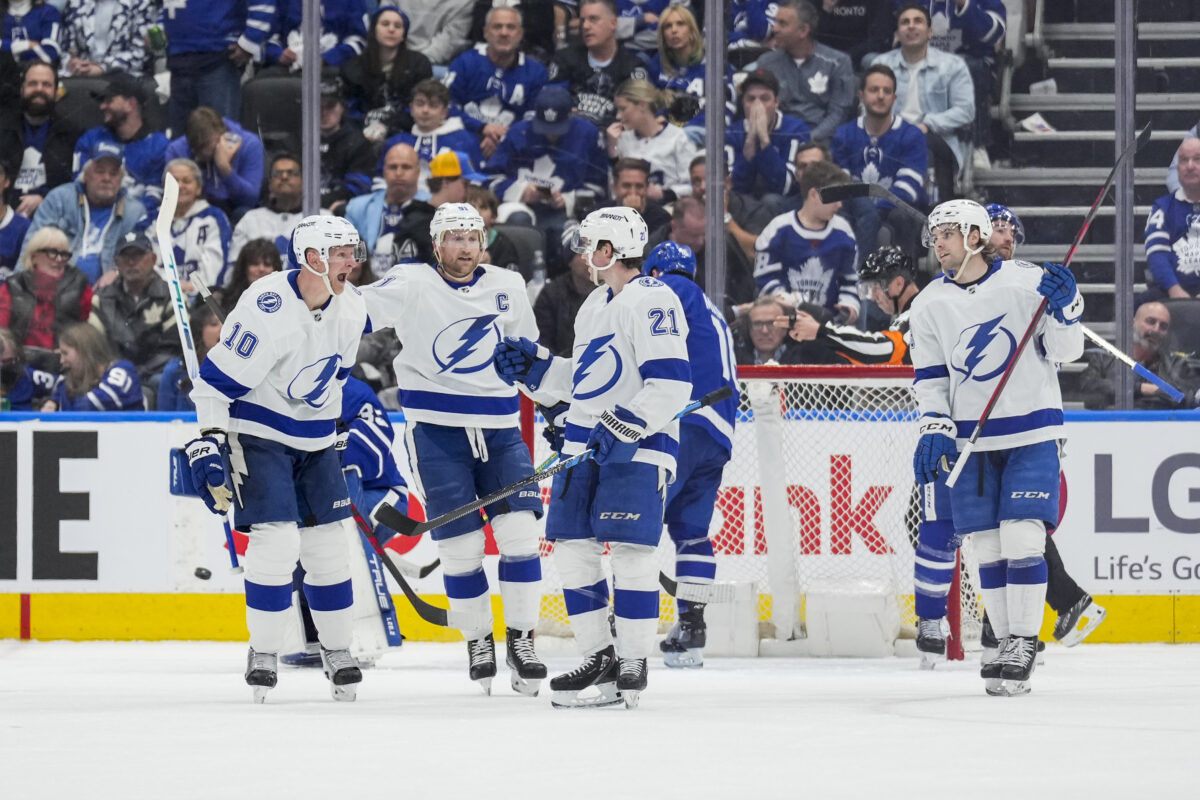 Perhaps the most frustrating thing is that aside from Game 1, it doesn't feel like the Lightning have put together a full 60 yet. As mentioned, they played fantastic through the opening two periods but were flat for the entirety of the third and paid the price. A complete effort could very well see them get this series back to 3-2, but they will certainly have to clean some things up in order for that to happen.
Looking Ahead for the Lightning
These two teams will now have the next two days off before facing off at Scotiabank Arena on Thursday night. The series could wrap up depending on the outcome, but if not the two will head back to Tampa Bay for a Saturday night tilt. If needed, a Game 7 finale will be played back in Toronto on Monday night, but this Bolts team has a big hill to climb in order to make that happen.