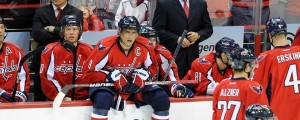 As the NHL lockout of 2012 drags on, feelings among fans range from apathy and indifference to frustration and anger. There's those who support the NHLPA, others support the NHL. Some are fed up with rich people squabbling over how to divvy up piles of money, others don't care how things get settled so long as there's NHL hockey back on the ice, and still others have taken to filling their hockey appetite with minor pro and major junior broadcasts.
With lots of opinion and information floating around about the lockout, some question whether the fans will really stick around and return to the NHL. The league seems to think they will. Certainly there are those who will return when the NHL finally does get back on the ice. And there's those who won't, for whatever reason – be it weariness over the business of pro sports or indignance at the league's arrogance to assume they would come rushing back.
But now there's a new wrinkle. There have been a number of players who have chosen to sign with teams in international leagues, such as the KHL, Czech Extraliga, and others. There are those who share Bobby Ryan's opinion that members of the NHLPA shouldn't opt to take their talents to Europe. But it seems there's some players who are suggesting that if there isn't a full NHL season, they'll simply stay abroad for the year… perhaps longer. Take the quotes of two such players…
"Let's put it this way: It would be better (for the players) if the lockout continues," (Sergei) Kostitsyn 25, was quoted as saying Monday to Russian newspaper Sport Express. "Players want a definite answer. If the NHL season is lost, let it be that way. I would then play in Russia for the whole season."

"I can play in the KHL for the whole year and I'll do it with great pleasure," (Ilya) Kovalchuk told Sportbox.ru. "I am glad that no matter where we play we get a full house and very good support from the spectators. And it's also nice to play on a good team. Basically, I don't rule out staying in Russia in the case of a reduction of our salaries in the NHL."
There's no doubt that in the midst of a labour stoppage, there's bound to be some posturing. Here's two players (one Belarusian, one Russian), currently playing overseas, speaking to Russian media outlets about being locked out of the NHL. There are definitely advantages to sounding as though you are very happy to stay where you are, regardless of what happens with the NHL's CBA negotiations. It endears you to the fans you now play in front of. It downplays any notion that you're desperate to go back to the NHL.
But could these players be expressing something that suggests a true challenge to the NHL's position as the world's best hockey league? Is it possible that further restrictions on salaries and player movement, coupled with what seems to be the de rigueur shutdown of play every decade, would reduce the allure of the NHL, and players would seriously consider leagues like the KHL as viable career options?
Could these guys be serious?
Someone who leans to supporting the NHL may suggest these comments aren't all that significant – just quotes from non-North Americans, perhaps drawn to playing in Russia in the first place. Kostitsyn is hardly an 'elite player' – he's a decent top-6 guy, playing in Nashville, not really a hockey hotbed (no disrespect to Predators fans). And Kovalchuk, well, he stands to lose quite a bit if his controversial monster contract is chopped in term and salary under a new CBA framework. Further, he's playing in New Jersey, a team recently unable to retain a star player and with issues attracting fans to home games. So, perhaps these statements have some political motivations behind them, and don't reflect the sentiments of a majority of NHL players. After all, most players aspire to play and stay in the NHL, don't they?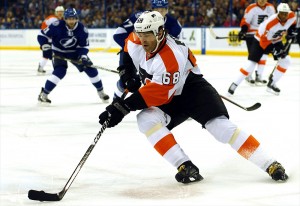 Well, yes, but that doesn't mean an alternate career path isn't possible. Certainly, many hockey players, especially fr0m North America, work towards playing in the NHL as the end goal. Players born in Europe and Russia do also. But, reality is there are only so many roster spots, and not every NHL team is a legitimate contender for a championship. Players sign for many reasons – the requirements of family, familiarity with a coach or GM, or even proximity to good weather. Players also play for a paycheque, and how much money a player can earn over a contract is a big consideration.
In general, NHL players make a good buck – an average of $2.45MM per year while the minimum is over $500,000 a year. But, the 2005 CBA went a long way to clawing back salaries (at least at the time), and the owners seem intent on clawing back again. The merits of the NHL's argument, that reduced salaries are necessary for teams (and the league overall) to thrive and survive, are being debated elsewhere. But let's take for granted that lower salaries, or at least a smaller share of league revenues, will be a reality in the NHL.
Who'd leave the NHL?
Players have left the NHL before to continue careers elsewhere. Mostly, it's been limited to players who are nearing retirement, perhaps not likely to get a contract with an NHL club. Mike Keane, 3-time Stanley Cup champ, followed a 19-year NHL career with 5 years in the AHL with his hometown Manitoba Moose. Sergei Fedorov, Dominik Hasek, Oleg Tverdovsky and Martin Rucinsky left the NHL after long, successful careers and played multiple seasons in the KHL, Czech Extraliga and elsewhere. Or, take Peter Forsberg, who played with MODO in the Swedish Elite League for parts of 2 seasons with a view to making an NHL comeback.
What about someone like Jaromir Jagr? In 2008, after 18 NHL seasons, Jagr signed a contract worth $5MM US per season with Avangard Omsk of the KHL, despite serious interest from some NHL teams. In the spring of 2009, Jagr stated he actually intended to return to the NHL, but 'he really just needed a break from the pressures of an 82-game NHL schedule'. He played 3 seasons in the KHL before returning to the Philadelphia Flyers for the 2011-12 season, where he had 54 points in 73 games, and was paid only $3.3MM. In fact, Jagr has played almost 300 games in leagues other than the NHL, some during previous labour stoppages, others instead of playing in the NHL.
It might be argued that Jagr's best years were behind him by 2008, as it was with others who moved on to other leagues. But 2011-12 showed Jagr is far from finished as an NHL-caliber forward. He was paid $5MM per season (more than his two subsequent NHL contracts), to play a 54 game (not 82 game) season. If the NHL attempts to move salaries down, could that 'even things out' in terms of allure for a player deciding where he wants to ply his trade? That seems to be the point that Kostitsyn and Kovalchuk want to make, perhaps backed by Jagr's actual decision to go to the KHL. And we are already seeing where some players of varying talent, such as Brent Sopel, Erik Christensen and Marcel Hossa might agree, having already signed in the KHL before the lockout.
Could hockey be like soccer?
Consider the world of professional soccer. David Beckham has played for Manchester United of the English Premier League, Real Madrid of La Liga (Spain), LA Galaxy of MLS (US) and A.C. Milan of Serie A (Italy). In fact many of the world's top footballers see their careers move from country to country – England, Portugal, Italy, France, Brazil, USA, etc. That's because there are many 'top leagues' where the compensation and the quality of play are quite high, and there is a mechanism for players to move among leagues, free to negotiate the highest price for their services.
There is almost exponentially more money in the world's soccer leagues than in the world of hockey, and frankly, most of hockey's wealth is still with the NHL. But, like soccer, hockey is played in many countries, with professional leagues and players who become legitimate stars in the sport. Under this model, the NHL may lose its position as the best pro hockey league in the world if the best pro players in the world decide they could play in Russia, Sweden, Switzerland or anywhere else just as easily as they would in North America. Take Jagr's situation: he earned something comparable to what he may have earned in the NHL, playing more then 20 fewer games with the added benefit of being physically closer to his Czech homeland than he would be if he stayed in New York or any other NHL center.
We can't ignore that the NHL is now the premiere hockey league, in terms of money to be made, exposure, opportunities for endorsements and overall quality of life. But, it also cannot be ignored that the league is in its third lockout since 1994, and the pattern has been that ownership routinely asks players to accept less of the revenue, and accept more restricted player movement rules. Is it possible that the repeated labour issues, salary and movement controls, and constant 'doom and gloom' about money-losing franchises would drive players to consider the KHL, Swedish Elite League, Extraliga and others as viable alternatives?
It'd only be Europeans leaving, wouldn't it?
There's an argument to be made that even if a number of players chose to play in the KHL or Czech or SEL leagues, it would likely only be players native to those respective countries. Possibly, though remember the NHL now relies upon being able to draw talent from Europe as much as from North America. But there are many North American-born players who currently play in Europe – some former NHLers, some players who chose Europe over a career in the AHL or ECHL.
The KHL would most likely be the the one to draw NHL players. There are no restrictions on native Russians playing for KHL teams (or similarly, players native to the country where other KHL teams are located). Joffrey Lupul's recent signing illustrates there are some obstacles to a widespread pilfering of foreign-born NHLers to Russia. These include limiting the number of foreign-born players, and restricting signees to having played 150 NHL games over the previous three seasons, having recent international experience, and/or being a major award winner. NHL players may only be paid up to 65% of their NHL contract. In the event of a lockout, certain provisions are made… could further provisions be made to allow for greater player movement in the future if an appetite exists?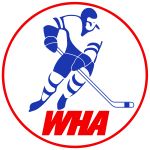 It seems unlikely, but the belief back in the early 1970s was that no legitimate NHL star would ever move to a collection of underfunded, second-rate squads… yet Bobby Hull, Gerry Cheevers and eventually a host of others did make the move to the WHA. As a league, the WHA had lots of trouble… franchises moving mid-season, folding, players not seeing their contracts fulfilled. But, for 7 years, players had an alternative to the NHL, which at the time was steadfast in its resolve to keep salaries low and restrict player movement by way of the reserve clause. And players showed that given an alternative, there's a number who will be inclined to take it.
The WHA eventually failed, and one of the reasons why is that in many cases, the WHA entered markets with little or no hockey history (Miami, Florida? Birmingham, Alabama?) and had to compete against established NHL teams in other markets. Further, in places like Toronto, teams were barred from the top arenas, or forced to pay huge fees to use a venue like Maple Leaf Gardens. But, the Swedish Elite League, the KHL, Swiss league, that's not the case. These leagues and their teams have established fan bases, some with long histories, and won't compete for gate receipts or much else with the NHL.
A paper tiger?
Certainly, this is a lot of speculation, and there's no evidence to suggest there'd be a mass exodus of the top players from each NHL franchise bolting for various other leagues around the world. In a sense, the argument may be a paper tiger, a spectre horrible to imagine but with not much substance to it. Still, with both sides seemingly entrenched in their positions, and the NHL adamant at this point that there will be reductions in player costs, the door is opened, if only a crack, to the idea that the NHL might no longer be head and shoulders above the KHL and other leagues.
For example, a recent story told of how Evgeni Malkin is excited, even happy, to be able to play for Magnitogorsk Metallurg. His current contract expires at the end of 2013-14, and he'd be 29 years old. Undoubtedly, the Penguins would love to keep him, and many other NHL teams would be very interested in a player of his caliber. But, could Malkin, one the the NHL's best players and already a Stanley Cup winner (along with many individual awards) be enticed to play a season of fewer games, in front of fans in his native country, for the chance to win a championship in a completely different league? If the new CBA results in Malkin making significantly less than the $8.7MM/yr he currently makes – or he a KHL contract pays him comparably – would playing at home for a couple seasons interest him? He'd pay a lower tax rate in Russia, and the KHL is sponsored by corporate entities, meaning there is less reliance on gate and concessions – precisely the money the NHL and NHLPA are battling over now.
It depends on what this CBA looks like
Ultimately, it will depend on how the numbers really shake out once a CBA is agreed to. The clawbacks of 2005 didn't stop salaries from growing as revenue grew. Some have done the math, and found that in fact some players will not be badly off despite what seems like a rollback and reduced share of revenue (though it is somewhat dependent on league revenues growing at stated projections). Still, since 1992, the NHL has seen 4 job actions (1 strike, 3 lockouts). The NHL wishes to secure mechanisms whereby players are delayed from making 'big money', by changing the free agency system, rookie salary cap and arbitration. Would those clauses cause young players to choose leagues other than the NHL? Could bigger money lure the top juniors to the KHL? Could this result in an erosion of the NHL's position as the world's best professional hockey league?
Over time, it could happen. If Kostitsyn and Kovalchuk are already speaking as though the NHL isn't necessarily the be-all, end-all league for them, it's possible the thought is in the back of more than a couple players' minds. With the NHL's repeated crises over the model for compensation, it's entirely possible that the best hockey players in the world will see there are other markets for their talents. The NHL shouldn't simply cave in to the players out of fear, but the league should realize that its position as far-and-away the world's best may be in for a stiff challenge.