written by @iancmclaren
As NHL CBA talks really begin to heat up, one of the main sticking points remains the so-called 'make whole' provision, an interesting way of saying that the NHLPA is demanding that all contracts agreed to under the previous system (which saw players receive 57%) will be paid out in full.
In the words of Lightning captain Vincent Lecavalier:
You sign a deal, the honourable thing to do is keep your word. That was something that was a huge discussion (among the players) and with everybody. You sign a deal. You want the team to honour it.

You sign something. It's a mutual agreement. It should be honoured. (from the Toronto Sun)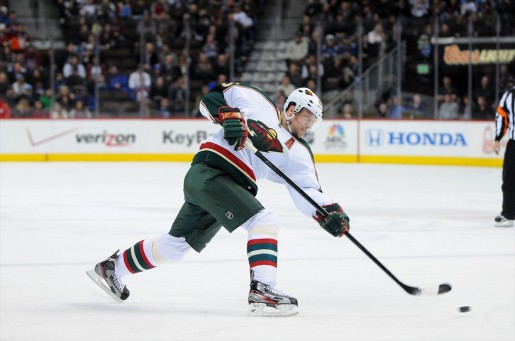 While many on the outside looking in would consider that to be more than fair, the issue becomes murky when you consider the case of Dany Heatley and the Ottawa Senators. If you may recall, Heatley requested a trade back in the summer of 2009, one year into a 6-year extension and around the time that he was to earn a $4 million bonus from the team. After refusing to waive his no-trade clause for a deal that would have sent him to Edmonton, Heatley was later shipped to San Jose for a package that (at the time) was viewed as lesser than what a guy like Heatley could bring to the table.
A similar scenario unfolded this past year between Rick Nash and the Columbus Blue Jackets, and in light of the 'make whole' language, one can't help but wonder what kind of onus is on the players moving forward in terms of honouring the deal that they signed with their respective clubs.
If Player X and Owner Y enter into a "mutual agreement" that "should be honoured", then certainly hockey fans should not expect trade demands from their favourite players anytime soon, correct?
Further muddying those waters is the topic of trades in general, as players who sign deals in good faith and who expect to spend a good chunk of years in a certain city have indeed been prematurely evacuated (see: Carter, Jeff & Richards, Mike, and even Hossa, Marian in Ottawa). The difference there, however, is that even if a player is traded, the length and value of their contracts is upheld by the team acquiring them, and the traders are receiving a return that they deem to be equitable and/or beneficial to them; when a trade is demanded, rarely if ever does the team being spurned receive equal value for the player in question, even if they may benefit from having his contract taken off the books.
A player like Robert Luongo likely won't finish his career in Vancouver, but (the possibility of an amnesty clause aside) he will earn what's owed to him when traded if the players can successfully push for this 'make whole' clause. Even Heatley, now in Minnesota, is still living off the contract that he signed with Ottawa. On the flip side, however, teams can be set back for years if a star player demands a trade, especially in such a way that their trade value is lessened by the fact that everyone knows they're available.
Certainly there's a case to be made for owners having to step up and make good on contracts that they have signed, for better or worse. At the same time, and in the name of mutuality and honour, players should also be held to that same standard, seeing their contracts through to the end with the understanding that, without the benefit of a no-trade clause, they may indeed be moved but with the totality of their contracts also in tow. Otherwise, the players too should ensure that the full term of their contracts is indeed 'made whole'.
Because the funny thing about mutuality is that it literally goes both ways.