In this edition of Toronto Maple Leafs News & Rumors, I'll share news about the agreement between the NHL and the NHLPA. Yesterday, the League and the Players Association agreed to more specific plans for the 2020-21 season (which really will only be a 2021 season.) The agreement is subject to a vote of approval from the two sides, but that looks as if it's a formality.
I'll also share the news that isn't as much of a formality, and that's an agreement yet to be made between the NHL and the five different provincial health authorities in Canada. While agreements between the NHL and the players can be difficult and contentious, they're different than negotiations with provincial governments. Because each of Canada's provinces has a duty to protect the health and welfare of its citizens, that's a different kettle of fish.
Related: Maple Leafs News & Rumors: Der-Arguchintsev, Amirov, Marner & More
Finally, I'll head back to some more regular news about the team to suggest what Maple Leafs' defenseman Morgan Rielly thinks of newcomer T.J. Brodie.
Item One: The Most Difficult Approval Is Not Between the NHL and the NHLPA
For me, the most difficult negotiation and approval is not between the NHL and the NHLPA, it's between the NHL and Canada's five provincial health authorities. In a good article on just that point, TSN's senior writer Frank Seravalli did the best job explicating that issue late yesterday.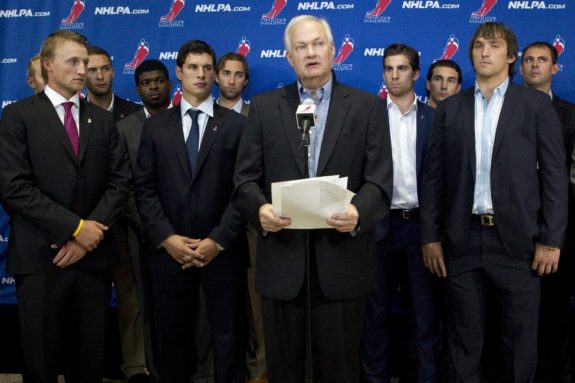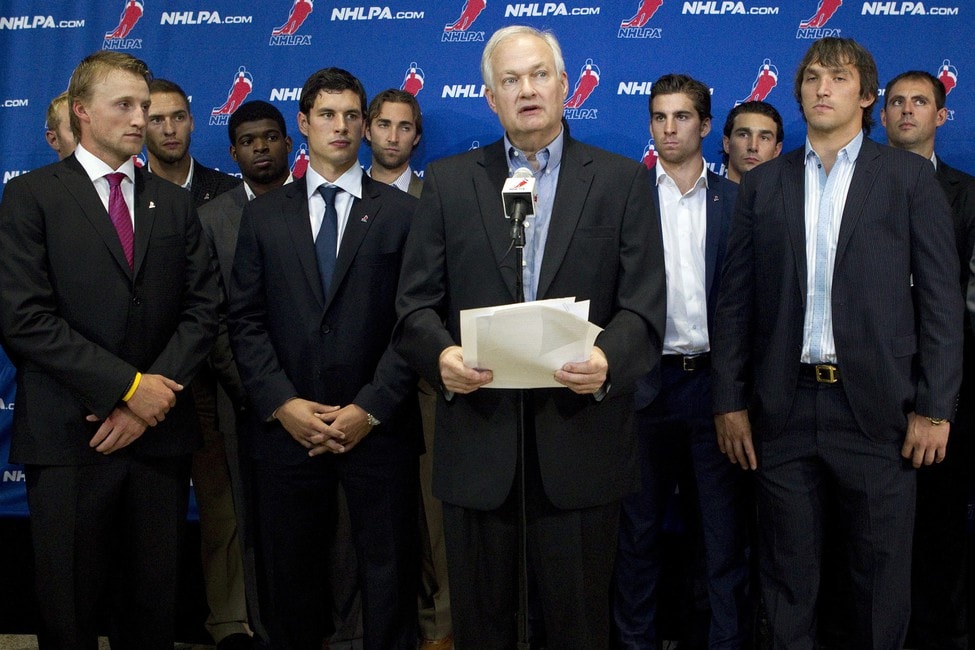 From what I can ascertain reading a number of different sources, it seems Canadian hockey fans might know by Monday whether the NHL can come to agreements with each of the five provincial authorities that would allow the creation of an all-Canadian Division. As Seravalli notes, "perhaps the most critical sign-off required is in the hands of Canada's five provincial health authorities, which have jurisdiction on whether NHL games can be played in Alberta, British Columbia, Manitoba, Ontario and Quebec."
As Seravalli notes, most hockey fans would love to see a season where each Canadian team played nine or 10 games against each other for "196 glorious one-anthem matchups." During the history of the NHL, there was the Original Six. This might be the season of the Original Seven.
But, as Seravalli reports, provincial sign-off remains the biggest hurdle yet to be cleared. The NHL and its seven Canadian teams have been engaged in detailed discussions with each provincial and regional health authority for the past week. They've been "massaging and re-working protocols," working to create a safe and workable plan about how an NHL season can take place without risking the safety of Canadian citizens.
Related: The Bizarre Naming History of TD Garden
One sticking point is whether NHL players, who will travel on charter and not public flights and who would likely not leave the team's hotel except to play, would be required to follow intra-provincial quarantine restrictions. Obviously, the NHL hopes to satisfy all the stakeholders that its play would satisfy the safety and well-being of teams, players, and the public.
Fortunately, last season's postseason bubble went well from a health and safety perspective, so the NHL has a recent track record of safety. That record contrasts with the difficulties that other professional and college sports have had during their attempts to play and complete seasons. From my perspective (and others), those attempts have been gong shows of futility and chaos.
Item Two: Morgan Rielly Talks about T.J. Brodie
In a Toronto Sun article earlier this week, reporter Terry Koshan spoke to Morgan Rielly about the upcoming season. As part of that article, Rielly was asked about newcomer T.J. Brodie, who's expected to line up as Rielly's partner on the top Maple Leafs defensive pairing. (from Rielly weighs in on Maple Leafs changes, anticipating coming season," Terry Koshan, Toronto Sun, 15/12/20)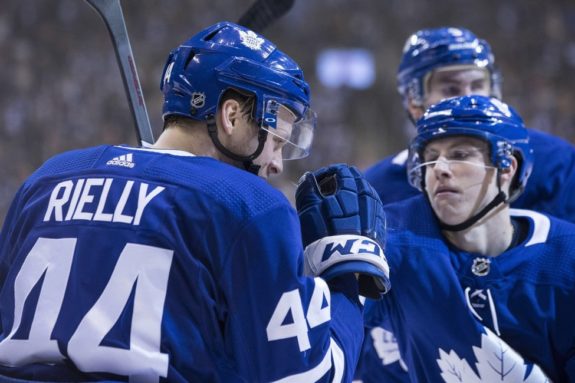 Although Rielly said he had no idea if Brodie would be his defense partner because he hadn't had a chance to talk to coach Sheldon Keefe about that possibility, when asked if he believed Brodie solidifies a top-four defenseman, Rielly responded that he believed Brodie did just that and pointed to Brodie's body of NHL work.
Rielly noted that when Brodie "walks into any locker room in the NHL … he has established who he is as a player. Guys like that don't really come around all the time and that's hard to achieve as a defenseman. It's not like you're adding a player who has to prove people wrong or try to re-establish himself. We have all watched him play for a long time."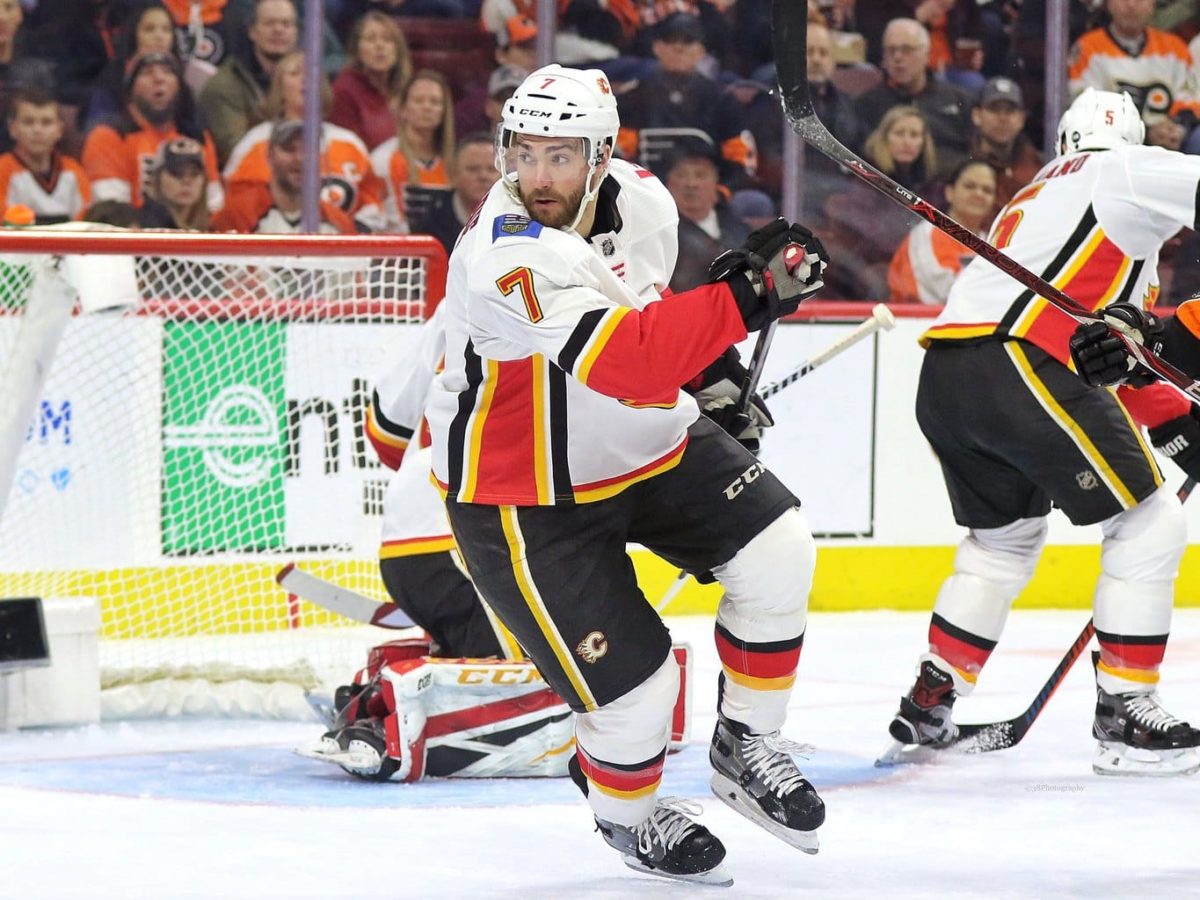 Rielly added, "He (Brodie) doesn't really have a lot that raises … questions. He is one of those guys that the expectation is that he is just going to come in and be solid, and that's great."
What's Next for the Maple Leafs?
As Canadian and Maple Leafs hockey fans wait to see whether there will be Hockey Night in Canada or Hockey Night in Florida, here are some details reported on Friday night:
Training camps for the 24 teams that played during the 2019-20 postseason would start on Sunday, Jan. 3.
Training camps for the seven teams that failed to qualify for the 2019-20 postseason could start on Thursday, Dec. 31.
NHL rosters will consist of 23 players with an $81.5 million salary cap.
Each team can create a taxi squad of 4-6 players that travels and practices with the team. Taxi squad players will be paid full AHL salary unless called up, and the current Collective Bargaining Agreement has been expanded to include more flexible emergency recalls.
Teams can opt to carry-over-contracts of players who choose to opt out of the 2020-21 season.
The NHL won't play exhibition games before the start of the season.
If the NHL season starts on Jan. 13, teams have until Jan. 12 at 5 p.m. EST to submit their final rosters and be cap compliant.
Related: Was There a Chance Sidney Crosby Could Have Played in Toronto?
Good luck to the NHL in these plans. I'm looking forward to hockey, if it can be done safely.
---
---
The Old Prof (Jim Parsons, Sr.) taught for more than 40 years in the Faculty of Education at the University of Alberta. He's a Canadian boy, who has two degrees from the University of Kentucky and a doctorate from the University of Texas. He is now retired on Vancouver Island, where he lives with his family. His hobbies include playing with his hockey cards and simply being a sports fan – hockey, the Toronto Raptors, and CFL football (thinks Ricky Ray personifies how a professional athlete should act).
If you wonder why he doesn't use his real name, it's because his son – who's also Jim Parsons – wrote for The Hockey Writers first and asked Jim Sr. to use another name so readers wouldn't confuse their work.
Because Jim Sr. had worked in China, he adopted the Mandarin word for teacher (老師). The first character lǎo (老) means "old," and the second character shī (師) means "teacher." The literal translation of lǎoshī is "old teacher." That became his pen name. Today, other than writing for The Hockey Writers, he teaches graduate students research design at several Canadian universities.
He looks forward to sharing his insights about the Toronto Maple Leafs and about how sports engages life more fully. His Twitter address is https://twitter.com/TheOldProf