The Toronto Maple Leafs' recent season brought a mix of success and disappointment. However, in some ways, the season is far from over. Things are far from settled in Blue and White Nation. I doubt that Maple Leafs' players are out casually golfing.
Right now, the team seems in a sort of dysfunctional limbo. What are fans supposed to feel? That remains up in the air. Today, as I write this, new information is coming out about some behind-the-scenes activities that would suggest that team president Brendan Shanahan pulled a lot of strings to interject his will upon the player personnel decisions – some that overruled what general manager (GM) Kyle Dubas wished for and some that he did not agree with.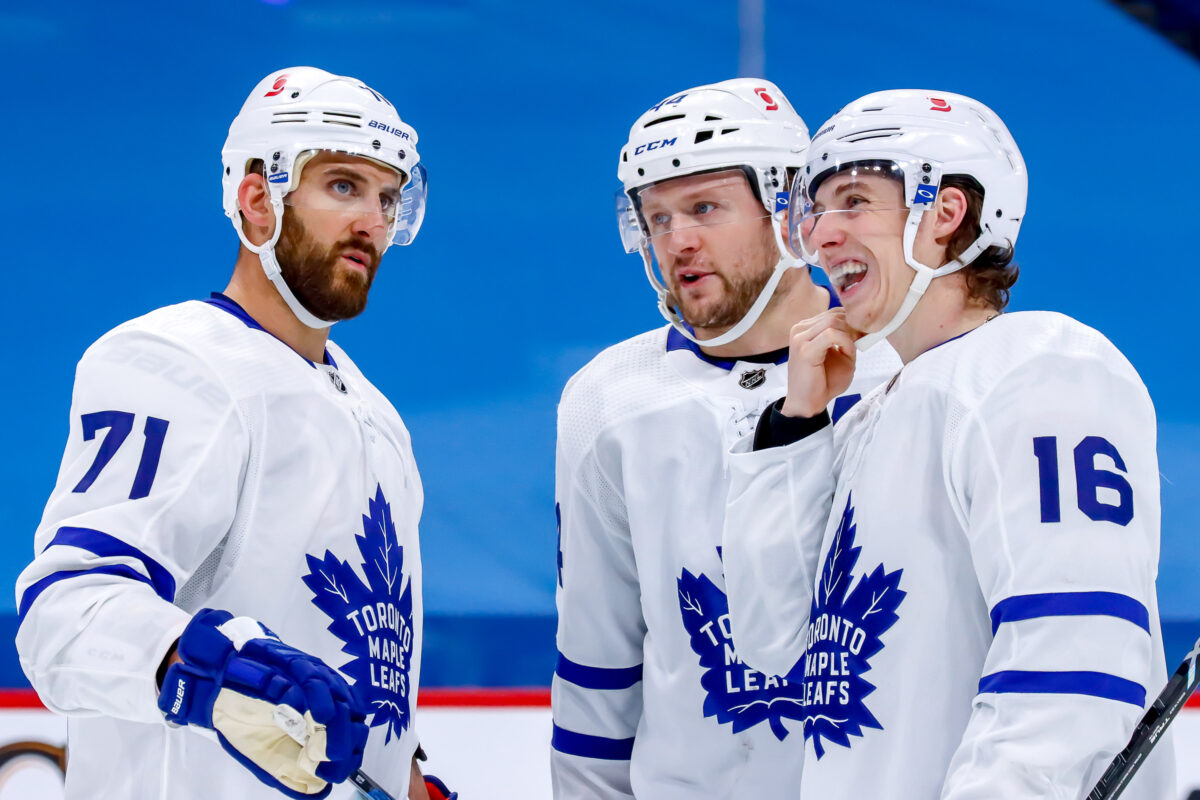 The first question I had (and I'm not kidding) was who orchestrated the Nick Foligno deal?
Right now, as a long-time Maple Leafs writer, I'm discouraged. Perhaps the team can pull itself out of the deep chaos it seems to be in; however, I'm really anxious to see how the fans feel heading into the 2023-24 regular season. Will it be with a sense of optimism or a sense of frustration? I suppose it could go either way.
Related: Did Dubas Overplay His Hand or Was Shanahan Heartless?
In this post, I'll dig a bit into the team's performance over the season. I'll look at areas of strength and areas that I believe need improvement. I'll also look at some potential changes required for future success.
Point One: The Maple Leafs Made Significant Improvements
The Maple Leafs experienced both success and challenges in 2022-23. After two decades of playoff struggles, the team managed to make significant progress. It clinched a series win against the Tampa Bay Lightning and advanced to the second round. Although they eventually lost to the Florida Panthers, in the light of the Panthers' on-the-road, two-games-to-none series lead against a solid and well-coached Carolina Hurricanes team, perhaps that's not a surprise.
---
Latest News & Highlights
---
The Round 1 win was an achievement that deserves recognition. It demonstrates the team's potential and could eventually instill a sense of belief among fans. Notably, eliminating the formidable Lightning team led by world-class goalie Andrei Vasilevskiy, former 60-goal scorer Steven Stamkos, and tough guy Patrick Maroon showcased the ability to rise to the occasion.
Point Two: Round 2 Was a Huge Letdown
Although the Round 1 series win was a huge emotional relief, the Round 2 loss was even bigger because of that victory. I've never seen the mood of a team's fanbase (including my own) change so radically in about two weeks. However, the emotional relief of winning a single playoff series contributed to the team's subsequent disappointment in the second round. It also might have contributed to the mess the team seems to find itself in today.
Related: The Greatest Team of All Time: The Montreal Junior Canadiens
Once again, Maple Leafs' fans are asked by some perverse sense of destiny to hold the faith (just) a little longer. Even agnostics have to believe that some unseen power or force that guides and determines the course of events in life has it out for the Maple Leafs. Could Harold Ballard's Curse really be a "thing?"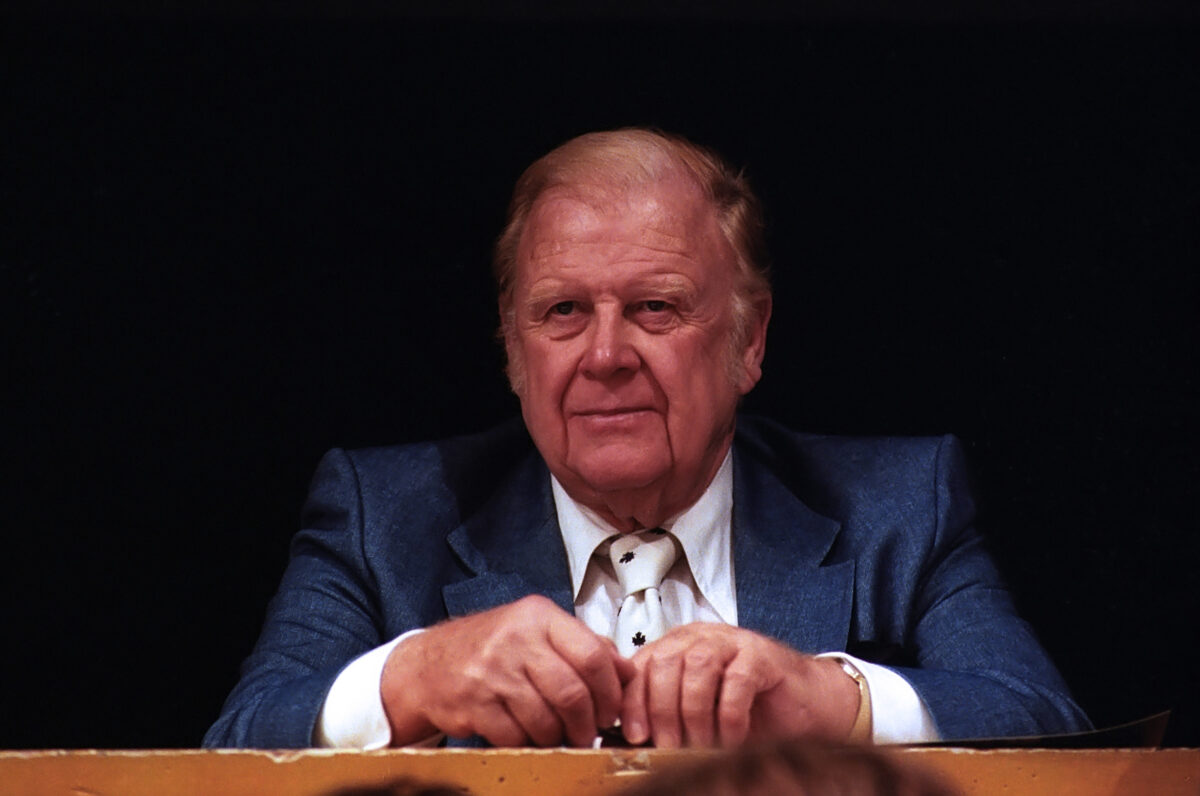 Destiny has it in for this team. This season's letdown echoed past playoff failures and revealed a renewed need among fans for resilience and mental fortitude. I hope the Maple Leafs will emerge from the turmoil with the necessary changes, whatever they might be, to address the team's shortcomings by elevating their on-ice performance at the most crucial part of the season.
Point Three: Just What Was the Former General Managers' Role?
Given the changes over the past two days, it really is tough to evaluate the former GM's role in the team's successes or failures. The firing of Dubas might just mark the first step toward addressing the team's shortcomings. On the other hand, I saw a tweet that suggested that Shanahan's stubbornness had cost the Maple Leafs a "world-class" hockey mind in Dubas. The jury is that much "hung."
Related: Maple Leafs News & Rumors: Penguins, Dubas & Shanahan
Obviously, there were both positive and negative aspects to Dubas' tenure. He, too, was stubborn with his vision. He protected the Core Four regardless of anything, including their own lack of performance. Perhaps even a sense of history won't tell us as fans whether that was overspending or whether the Core Four players simply left Dubas hanging out to dry because they didn't perform to his tightly-held expectations.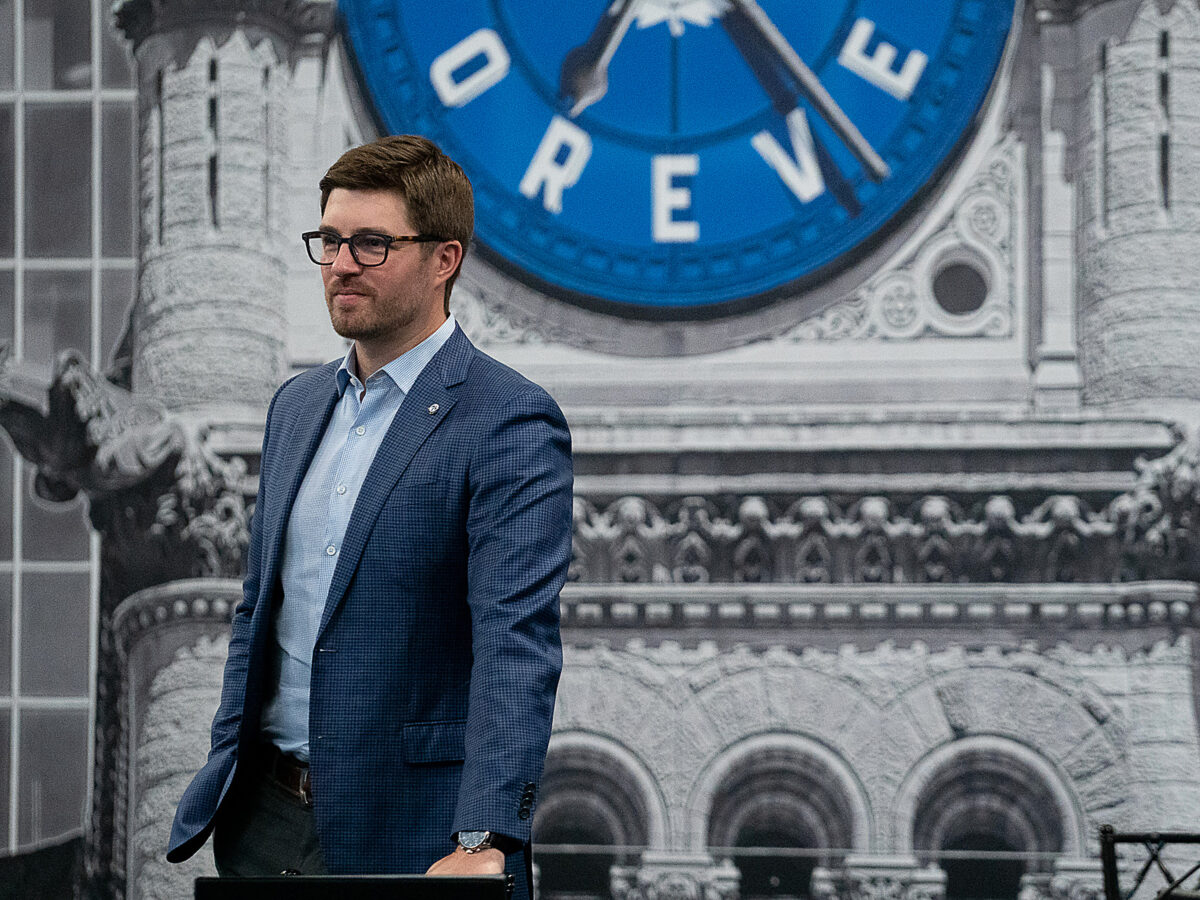 The bottom line is that once again in 2022-23, regular-season victories were easily achieved. However, the ultimate goal of winning the Stanley Cup was not fulfilled.
Point Five: Coaching and Player Accountability
Blame for the team's failure must also fall on head coach Sheldon Keefe. He seemed to struggle to find consistent line combinations and guide the team through challenging stretches. I admit that he was sometimes outcoached by opposing coaches. Also, I simply don't know if part of the players' lack of success reflected Keefe's inability to motivate the team.
Now the elephant in the room is what happens with Keefe over the next few weeks. Smart money says the new GM will find his own coach.
For me, the team was provided with the players to succeed. The defence was as strong as it's ever been in my time writing about the Maple Leafs. Same with the team's depth. That said, the players must share responsibility for their lacklustre performances during crucial playoff moments.
Related: Maple Leafs' Keefe in Precarious Position with Job Status in the Air
Although their overall numbers won't likely reflect what happened game-by-game, Matthews seemed unable to translate his success in Round 1 into success in Round 2. He just seemed to disappear. Mitch Marner's game was inconsistent, and he just didn't look able to sustain personal momentum.
Point Six: Building a Team for the Future
Moving forward, critical decisions are imminent. Decisions must be made right now about player contracts. Matthews has immense potential, regardless of his lack of Round 2 success. He deserves a significant investment by the team. 
Should a new GM choose to break up the Core Four? Will Marner become a valuable asset? Will he be traded?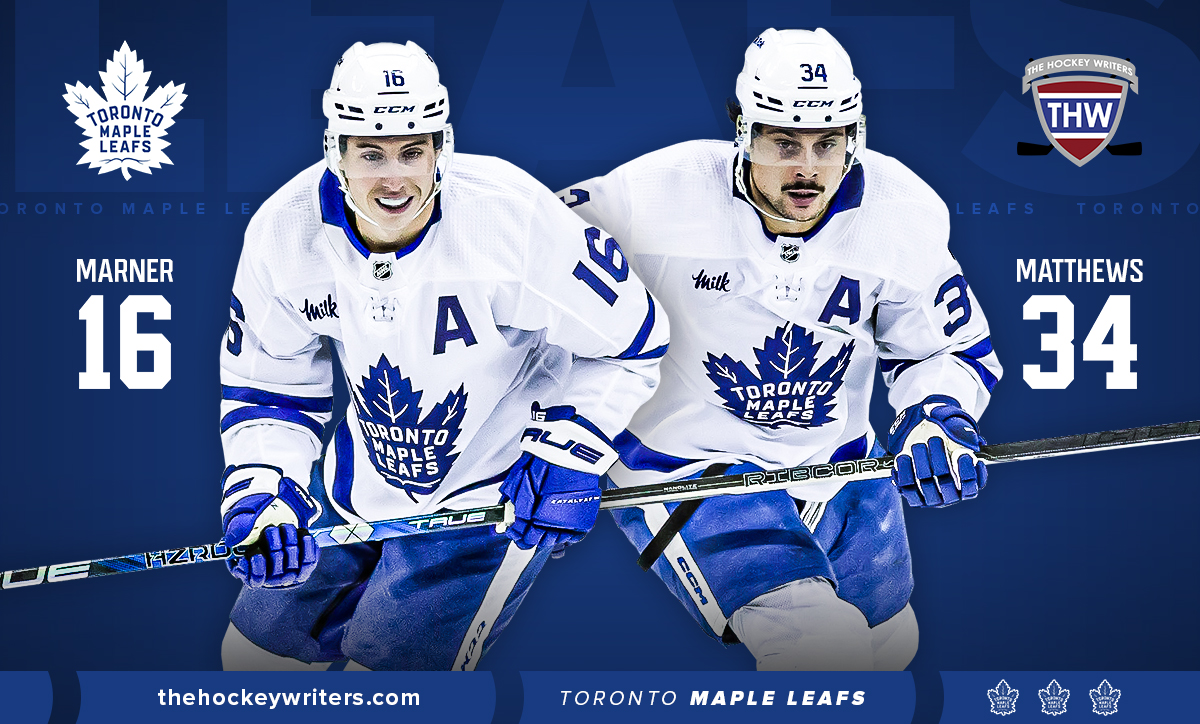 Nylander's cheaper and, if a contract extension can be made, he will have put the team in a more controllable situation than Marner. He's also demonstrated his ability to perform under postseason pressure. I hope that he will be retained. I've said before that I'd love to see him as the second-line center.
However, it seems crucial to part ways with Matt Murray. The team's defence will likely look different next season, but some key pieces remain. Where will the team find another winger who can score? Perhaps he's already with the team in Matthew Knies, Pontus Holmberg, or Bobby McMann. 
Point Six: Embracing the Changes That Are Coming
There remains a disparity between regular-season and playoff success. Like it or not (and I'm including the players in this comment) the Maple Leafs will import a new vision, philosophy, and leadership. A new GM and roster acquisitions could inject fresh energy and a winning mindset into the team. Or the whole project could implode.
Related: Maple Leafs' Holmberg: Shining Example of Organizational Depth
Not to be too philosophical, but although change might be unsettling, it's also an opportunity for growth and renewed hope among the fans.
The Bottom Line
While the Maple Leafs have showcased their potential in 2022-23, the team faces significant challenges to become a Stanley Cup contender once again. It seems imperative to first assess what these shortcomings are and second how to address them. 
Obviously, strategic roster changes are needed. At the same time, the team will undergo a culture change. From everything I've read, the players really like and appreciate each other. Is that enough to move the needle from being a "good" culture to a winning culture?