The Toronto Maple Leafs are a team. And, no matter how fans cut it, the bottom line is that the Maple Leafs win or lose as a team. That said, their Round 2 series loss to the Florida Panthers – a team that many believed was leaky defensively – has left fans and hockey analysts buzzing around the corpse. 
After a solid-enough Round 1 performance against the Tampa Bay Lightning, the team's performance – as a whole – didn't get the job done. For me, as I noted in a previous post, the biggest single issue was the team's lack of scoring. In each and every game of the Panthers' series, the Maple Leafs scored two goals – only two goals. That wasn't enough.
---
Latest News & Highlights
---
As I ponder what happened; and, as regular readers probably know, I'm more than a bit of a homer. I like the players on this team. I like their leadership group. While I admit the results have not been there, I believe they did things the right way.
I Appreciate Matthews and Marner, But …
I have especially come to appreciate both Auston Matthews and Mitch Marner. How can a fan not? Both are skilled and gifted players who work hard at their 200-foot game. 
That said, when I analyze the reason for this series' loss, I disagree that it was on the team's defense or their goalies. By and large, the defense was solid enough – save for a couple of ill-timed errors that cost the team a couple of goals. Their goalies also played well enough for them to win. 
Related: Ex-Maple Leafs' Defenseman Jake Gardiner: Where Is He Now?
My analysis of what went wrong falls squarely on the Core Four's lack of scoring. Specifically, Matthews and Marner could not elevate their games high enough to carry the team to postseason wins.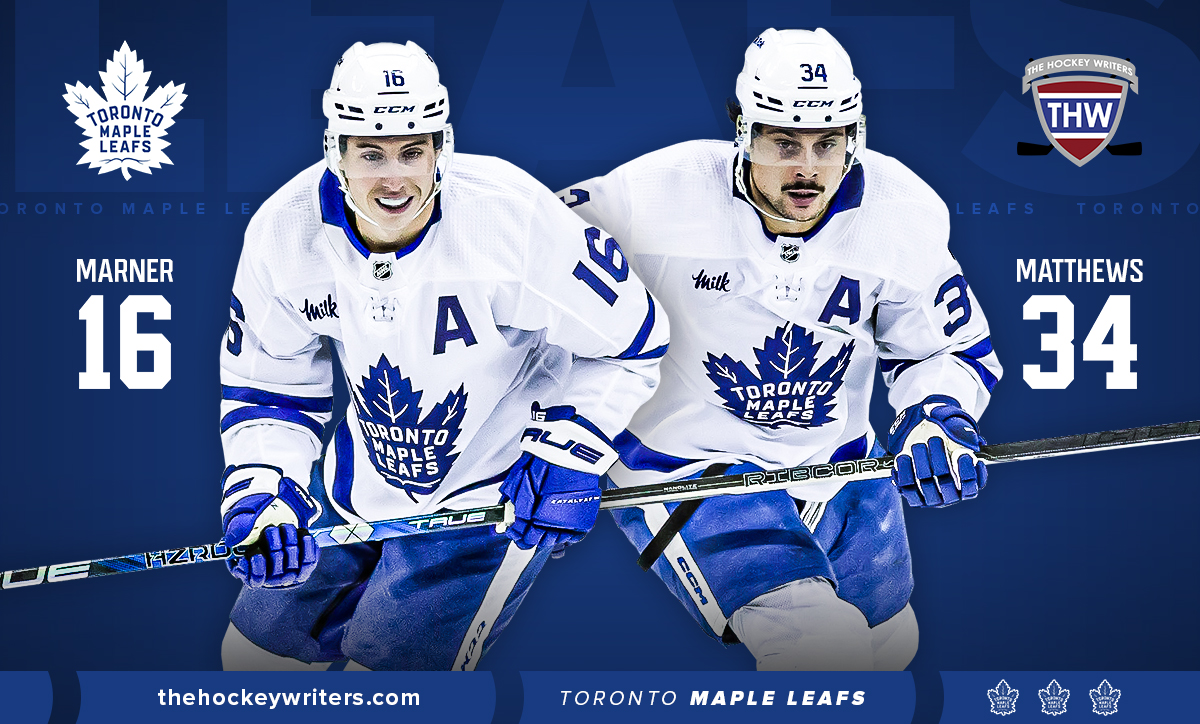 Obviously, it's essential to recognize the team's collective failure; but, it is worth noting that the big-money guys – John Tavares, Marner, and Matthews should carry a greater responsibility to shoulder a more significant measure of the blame for their team's defeat.
Matthews, Marner & Tavares Barely Scored
One glaring issue that plagued the Maple Leafs throughout the series was their inability to score consistently. Despite boasting a roster built around highly-skilled forwards, they struggled to find the back of the net when it mattered most. In five games against the Panthers, they scored just 10 goals. That singular lack of success ultimately cost the team a chance to advance.
Related: Ranking Every Hart Trophy Winner From 2005 to 2022
More than Tavares, both Matthews and Marner have come under tons of scrutiny for their underwhelming performances. The expectations for Matthews and Marner are higher. I would guess it's because they are understood to be the two key members of the team's offensive core. They are expected to carry the scoring. 
Matthews Hasn't Translated His Game from Regular Season to Postseason
Matthews, who was the Hart Trophy winner for the 2021-22 season and who scored an impressive 60 goals that season (he had 40 goals this season), failed to translate that scoring success into the Round 2 postseason series. 
No one can accuse Matthews of playing poorly against the Panthers. He was active defensively and played a solid 200-foot game. However, his scoring contributions fell far short of expectations.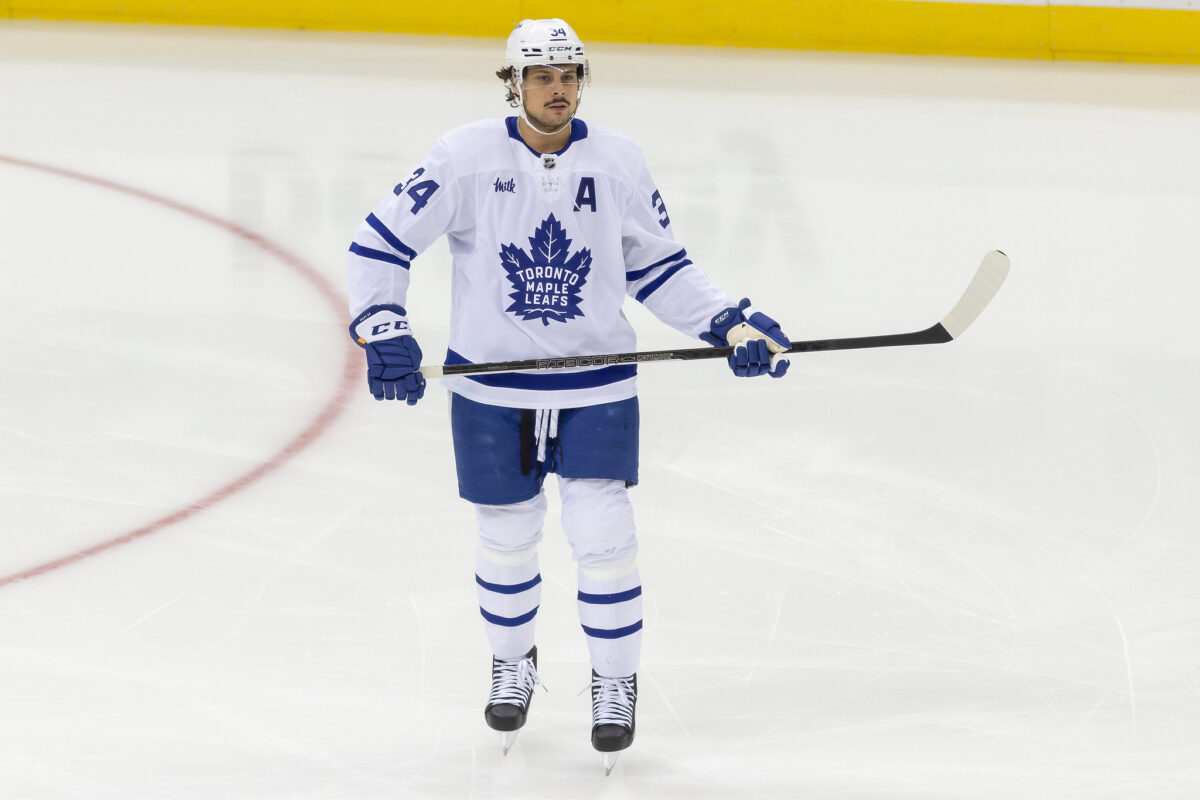 Given the size of his talent and paycheque, Matthews should be able to dominate the play. But he simply was unable to do so. Thus far, he's proven to be a regular-season superstar; but, during the postseason, not so much. 
Marner Also Could Not Impose His Will onto the Scoresheet
Similarly, Marner's contributions were also far short of what's been expected of him. He could not do enough to turn the tide in the Maple Leafs' favour. Again, similar to Matthews, he played adequately. But, he simply didn't produce enough to make a difference in the series. His production left much to be desired. 
Related: Time For Maple Leafs To Admit The Kyle Dubas Experiment Has Failed
Although Tavares made some good plays, he too struggled to make an impact on the scoresheet. Give it to William Nylander. As frustrating a player as he is to watch sometimes, he was one of the few consistent offensive performers.
Neither Matthews Nor Marner Met Postseason Expectations
Certain expectations and more accountability come with earning such high salaries and reputations. Matthews and Marner are arguably the team's top two talents, yet neither rose to the level of those higher expectations. 
Because they are the two key players, the expectations of their performances in crucial moments are magnified. Their ability to produce offensively becomes magnified. In this past series against the Panthers, they failed to rise to the occasion. It seems reasonable to me that they carry a heavier load of accountability for their team's failure to move on.
All Criticism Must Come with Perspective
As I noted earlier, any criticism leveled against the Maple Leafs hits the entire team. Within the context of professional team sports like hockey, the team wins or loses as a singular organism. Matthews and Marner's lack of production is not the only factor. Other players might have scored or prevented the opposition from scoring. 
Related: Maple Leafs' Commentary: Spezza Was My Favorite Maple Leafs' Player
However, these other players are not making in the vicinity of $11 million per season. Hence, critiquing the Maple Leafs' collective effort falls short of telling us all we need to know about this team's success or failure. 
What Happens Next Season?
There is much room for improvement in the Maple Leafs' postseason play. I'm not sure if the Core Four will stay together past this season. However, if by some chance it does, moving forward with Matthews and Marner will be interesting. 
I have every reason to believe that both young players are highly-motivated and will use this one more additional failure as a motivation for growth. Yet, that was true last season as well. In truth, both became better. But not enough.
A couple of questions remain. Can the Maple Leafs' two key players elevate their games to another level in future playoff runs? Can they learn how to better translate their regular-season success into success within the postseason?
How does the team regroup for next season? As Maple Leafs' fans look ahead to their team's future, what will the Maple Leafs even look like in 2023-24? 
Whatever changes the team makes need to be focused on their collective improvement during the postseason. As Maple Leafs' players and fans alike are learning, that's when players need to step up. That's when it matters most.
---
---