Let's face it, the 2021-22 season didn't exactly end the way the fans of the Toronto Maple Leafs would've liked. Heck, even the team left disappointed after yet another first-round exit that left the Maple Leafs with more questions than answers.
But frustrating, infuriating, rejuvenating — call it what you want, the Maple Leafs are set to kick off yet another regular season having made some changes this offseason with the outcome yet to be decided. Are they better without Jack Campbell? Will they miss Ilya Mikheyev? Or can Calle Jarnkrok, Matt Murray and Ilya Samsonov fill those voids?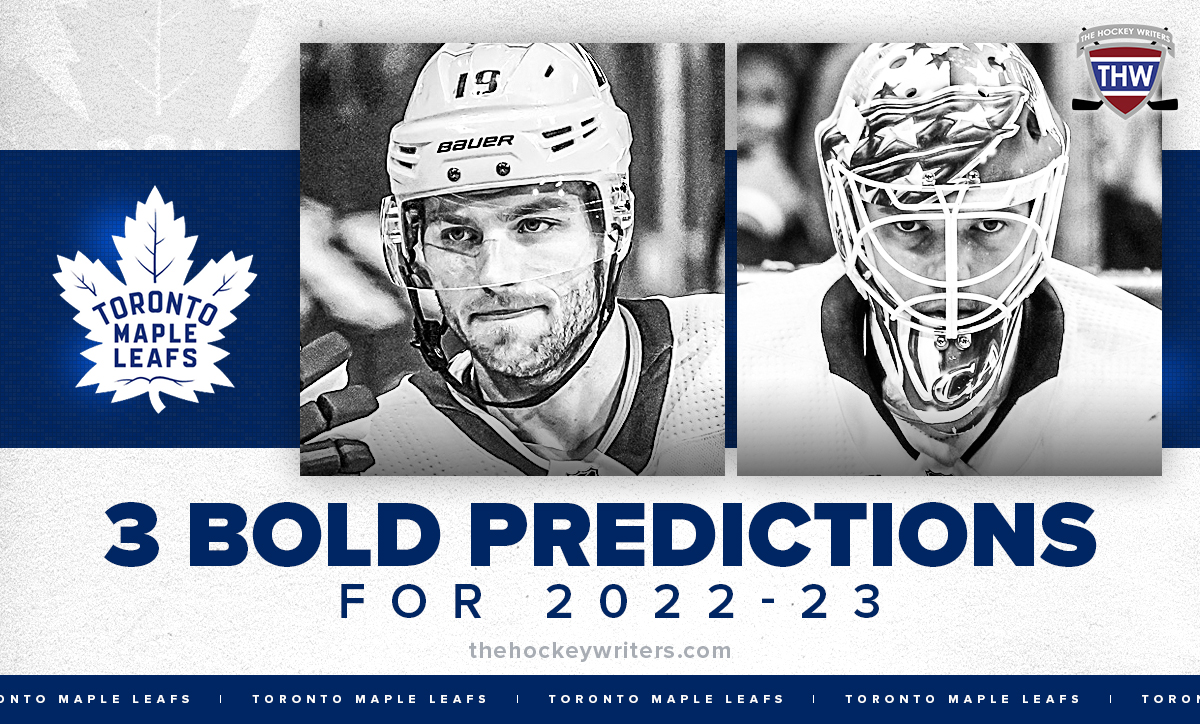 While some have left Leafs Nation over the past couple of seasons, expressing their frustration in a variety of ways, there remains a lot to be excited about when it comes to this team. With that in mind, there are a number of storylines heading into this season as it pertains to the Maple Leafs and here's a look a three that have the potential of playing out as the NHL gets underway in the coming months.
Prediction 1: Jarnkrok Will Notch 20 Goals
A newcomer to the Maple Leafs organization, Jarnkrok will set in nicely in the middle six with the potential of seeing some second line minutes if needed. While it'd be a stretch to say he's a full-on fill in for Mikheyev, Jarnkrok has had some solid offensive performances over his nine seasons in the NHL.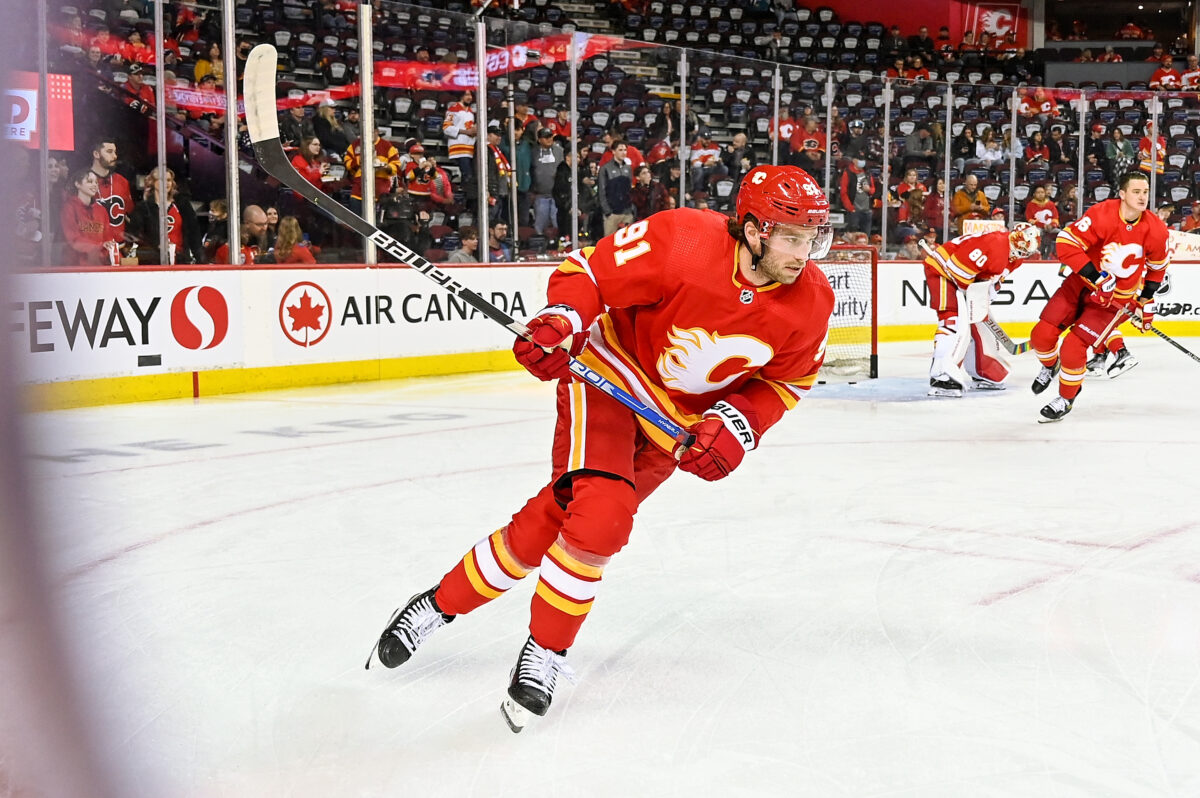 To this point, his best production came in 2017-18 when Jarnkrok put up 16 goals and 35 points in 68 games with the Nashville Predators. That's an average of 0.51 points per game and it's much higher than his career average of 0.42 in 574 career games.
Since then, he's had two more seasons of 30 points — including last year that was split between the Seattle Kraken and Calgary Flames in which he finished with 30 points in 66 games. As for career-high in goals, it remains 16. He reached that point twice in his career in 2015-16 and again in 2017-18.
That said, this season Jarnkrok will get some opportunities to excel with the Maple Leafs. Sure, he's a 30-year-old centre, but he's had the potential to hit 20 goals his entire career. He's averaged 0.18 goals per game during the regular season over his career. Assuming he plays all 82 games, that would give him 15 goals on the season.
Related: Maple Leafs Commentary – Calle Jarnkrok's Tale of Two Seasons
Include a couple of breaks and an increase of overall shots for Jarnkrok and there's no reason he can't reach the 20-goal plateau for the first time in his career — especially when he scores on 11.7 percent of his shots taken over the span of his career.
All things considered, if Jarnkrok can earn himself similar ice-time to last season — roughly 16 minutes — and can see a slight increase on shots, then we should expect him to see an increase in overall production and a potential 20-goal season for the brand new Maple Leafs player.
Prediction 2: Samsonov to Start by Season's End
As one of their bigger offseason moves, the Maple Leafs brought two-time Stanley Cup champion and former Pittsburgh Penguin goalie Matt Murray. It's a move that has come with much controversy from those inside Leafs Nation as well as those around the hockey world. Still, the opportunity to bounce back in blue and white after a tumultuous stay in Ottawa is there for the taking as far as Murray is concerned.
As for the other half of the fully revamped Maple Leafs goaltending duo, Ilya Samsonov, there's an opportunity for him to steal the show in Toronto. The 25-year-old was a first-round selection in 2015 for the Washington Capitals and while it took a while to get him to North America, the wait was worth it as his numbers have been impressive through his first three seasons with the Capitals — albeit in limited playing time.
Over his first three seasons, he played in 89 regular season games for the Capitals. He posted a record of 52-22-8 with a 2.81 goals against average (GAA) and .902 save percentage (SV%) with six shutouts. While the record is great, the other numbers aren't standout, blow-your-mind type of numbers.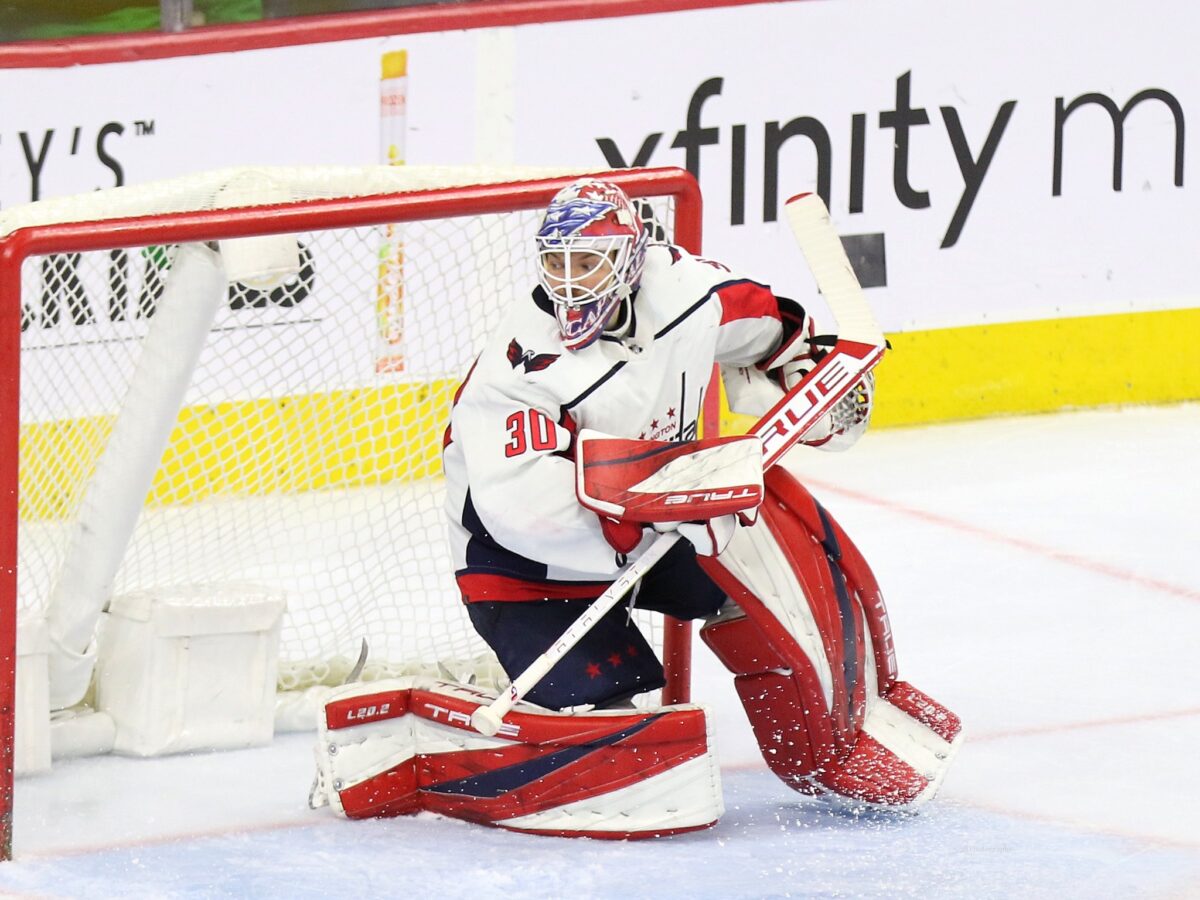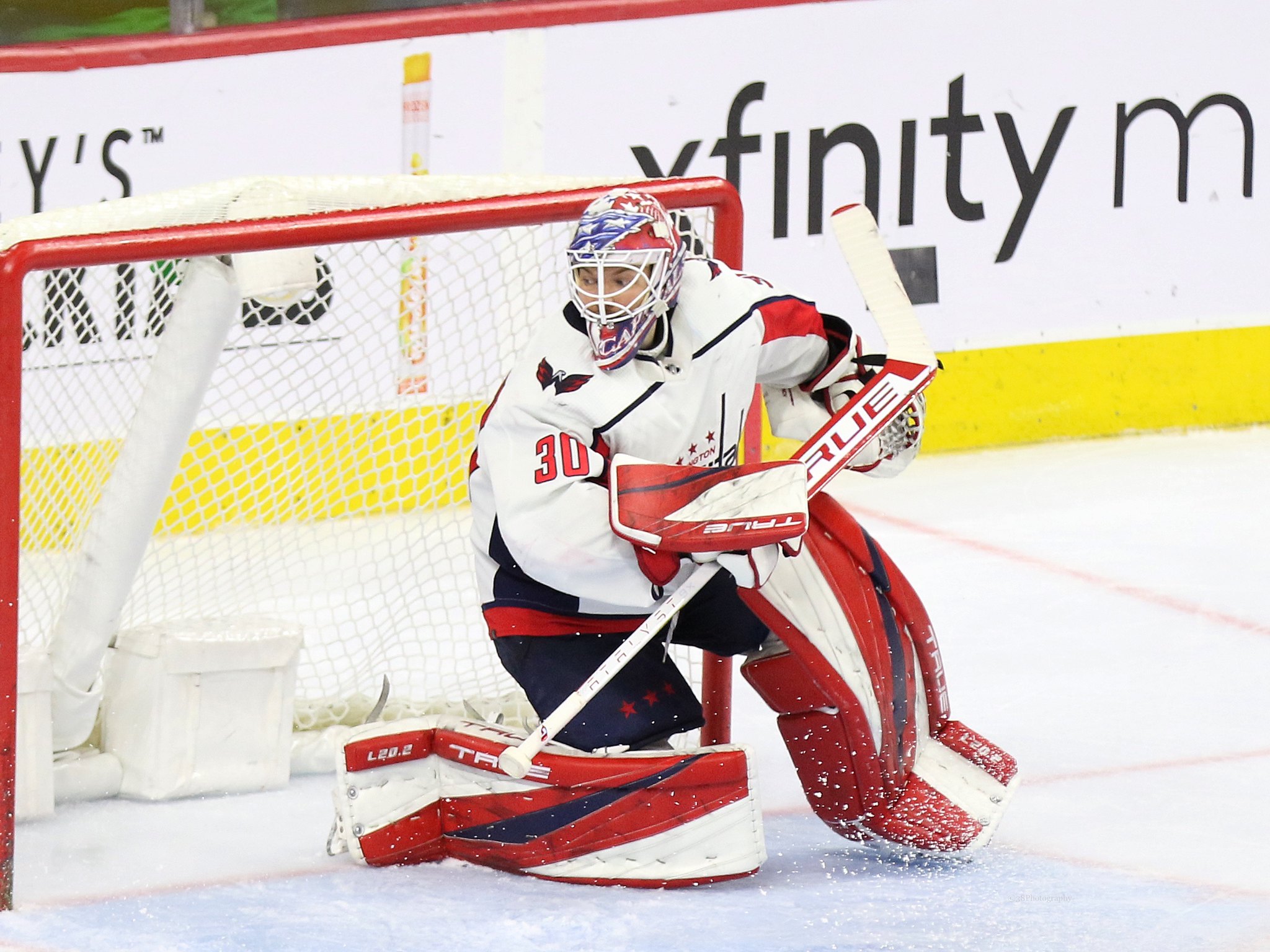 That being said, the Capitals didn't want to retain Samsonov on a qualifying offer and with that Kyle Dubas swooped in with a one-year prove it deal with a cap hit of $1.8 million with Samsonov remaining a restricted free agent (RFA) following the 2022-23 season.
As for the thought that he could be the Maple Leafs' starter by season's end, it makes perfect sense. One of the big issues with Murray has been his inability to stay healthy. Even now, his issues with concussions could hold him back. Enter Samsonov.
He's still young in comparison to other goaltenders around the league and with respect to goalies, they tend to hit their prime later than positional players. He had the skill to be a first-round pick back in 2014 and that hasn't just disappeared from his game.
That said, in his first real opportunity with the Capitals last season in which he played 44 regular season games, Samsonov posted his worst numbers of his career with a 23-12-5 record, a 3.02 GAA and .896 SV%. But it's a different team in front of him. It's a fresh start for the Russian netminder and more than anything it's the prove-it deal that should motivate Samsonov to push Murray.
It may be a battle to start the season between the two goalies, but don't count out Samsonov as the one to step up late in the season and take over starting duties for the Maple Leafs.
Prediction 3: The Playoff Drought is Over
I know. You've heard this year after year. Heck, you probably heard it the year before that as well, but the drought will end this season for the Maple Leafs. Sure, it may be a bold prediction, but how many times is this team going to lose in the first round of the playoffs?
It's been 17 seasons since the Maple Leafs made it out of the first round of the NHL playoffs. The last time they accomplished it was 2003-04 when the lost in the conference semi-finals under head coach Pat Quinn with guys like Mats Sundin, Gary Roberts and Bryan McCabe leading the charge.
Following that season they made the playoffs once in 11 seasons until Auston Matthews came along and the nucleus of this team was put together. Over the past six seasons, the Maple Leafs have been apart of the NHL playoffs each season, however each year has come with more expectations and even more disappointment. Six years of playoffs and six years of first-round exits.
Each time, the expectation has been that this nucleus would learn and find ways to get better for the following year. Each time, Leafs Nation has seen the same or a similar result. While the players can't be fully to blame, they shoulder some of the responsibility of these early exits.
Now, there has been some transformation on the team. Some players have darted for more money and different opportunities, while others simply weren't re-signed by the Maple Leafs, but the nucleus is still in tact.
So what makes this season so different?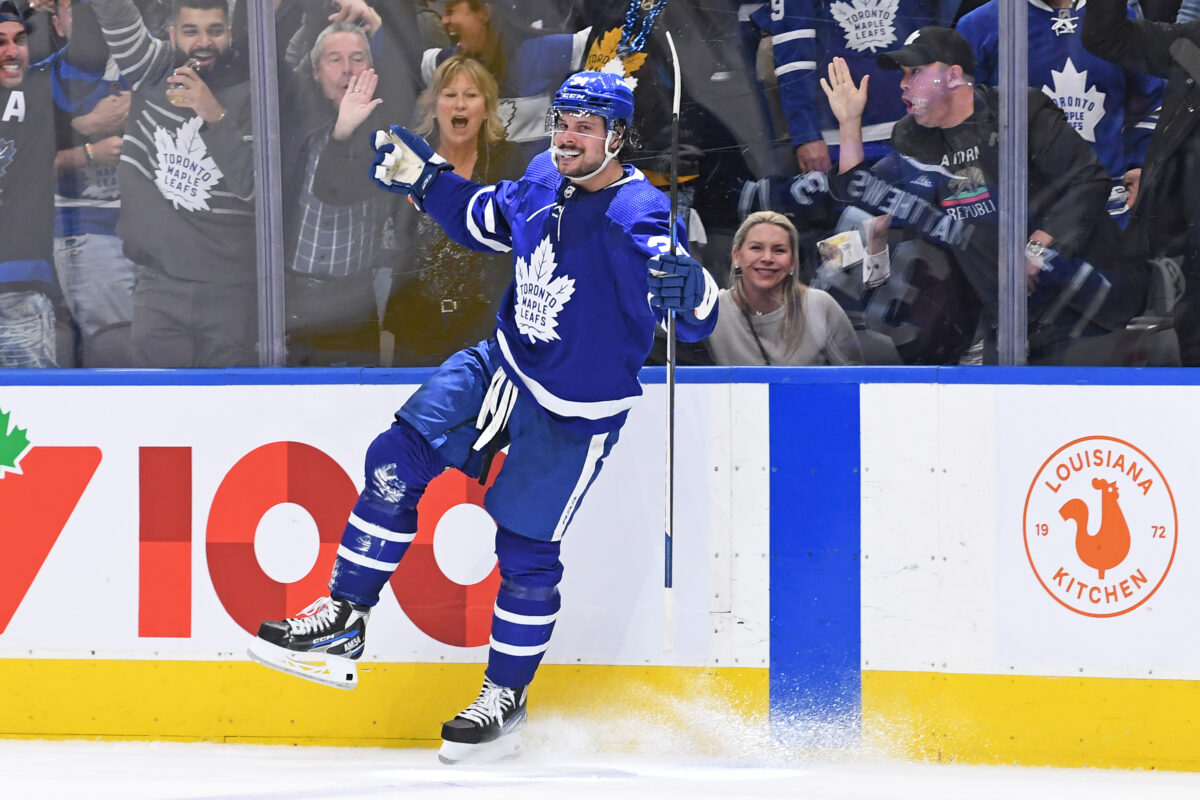 Well, nothing really, except for the fact the core is one year older and have one more first-round  worth of experience.
But let's throw a comparable out there. Alexander Ovechkin made playoffs nine times in his first 12 seasons. His Capitals missed the first two seasons he was in the league and again in 2013-14. But four years after that season, he led the Capitals to a Stanley Cup in 2017-18, the first in franchise history.
Still, it took that core, 13 seasons to get the job done. It took many playoff disappointments and a number of second-round exits to learn what needed to get done. Even then, some players were moved — Alex Semin comes to mind — and it took a full team effort to reach their ultimate goal.
Related: 4 Maple Leafs Who Will Be Under the Microscope for 2022-23
Now, the prediction is not that the Maple Leafs are going to go all the way and win a Stanley Cup this season. It's that the Maple Leafs are going to finally shake those demons and get past the first round of the playoffs. This core has now seen enough disappointment and experienced enough loss to know what needs to get done to take that next step.
Read that again — the next step. Not the next four steps. With that in mind, be ready for a strong playoffs from these Maple Leafs and a second-round berth. Bold or not, it's a viable prediction for a Maple Leafs squad that is well overdue.
As for each of these predictions, I'm prepared to eat my words when the season is all said and done, but none of them are out of the realm of possibility. Regardless, it should be another fun season for the Maple Leafs' fans as they wager on what could be for this team.
Agree or disagree, let's hear what your bold predictions are for the Maple Leafs in 2022-23.
---
Latest News & Highlight
---