Despite an offseason that suggests the Chicago Blackhawks will be writing all the wrong types of hockey headlines throughout 2022-23, with little success expected to follow, that the franchise continues to maintain its relevance within the mainstream should at least offer some sense of consolation. It's midway through August, yet the activity surrounding the organization has yet to take a summer break.
RELATED: Blackhawks News & Rumours: Korchinski, Nazar, Jones, Kurashev
This edition of Blackhawks News & Rumors will touch on seeing some more familiar names head in another direction, the addition of an unnecessary veteran presence, and a prospect pool still worth watching.
The Olczyks Are Headed to Seattle
From the moment it was announced that Eddie Olczyk would not be returning to the Blackhawks broadcast booth, speculation regarding his next destination was instantaneous and the Seattle Kraken appeared to be where Olczyk was headed. A move the club recently confirmed, putting any guesswork to rest.
However, what wasn't as widely discussed throughout was the future of another Olczyk — Eddie's son, Nick. While he wasn't expected to return to Chicago, where he'd end up wasn't yet known. Until now.
The father-son duo will reunite in Seattle, as both will be part of the Kraken broadcast crew next season. Nick's role seems a little more fluid at the moment, while Eddie's is set as colour commentator.
While we'll have to wait to see if their chemistry can be optimized on the opposite side of the continent, that the pair have moved on together offers the Kraken all of the resulting benefits. Seattle fans are the ultimate winners here, given the entertainment value that awaits them.
Johnson Signs With Blackhawks
With what could certainly be looked to as one of the more confusing acquisitions by Kyle Davidson thus far this offseason, the Blackhawks have signed veteran defenseman Jack Johnson to a one-year deal worth $950,000.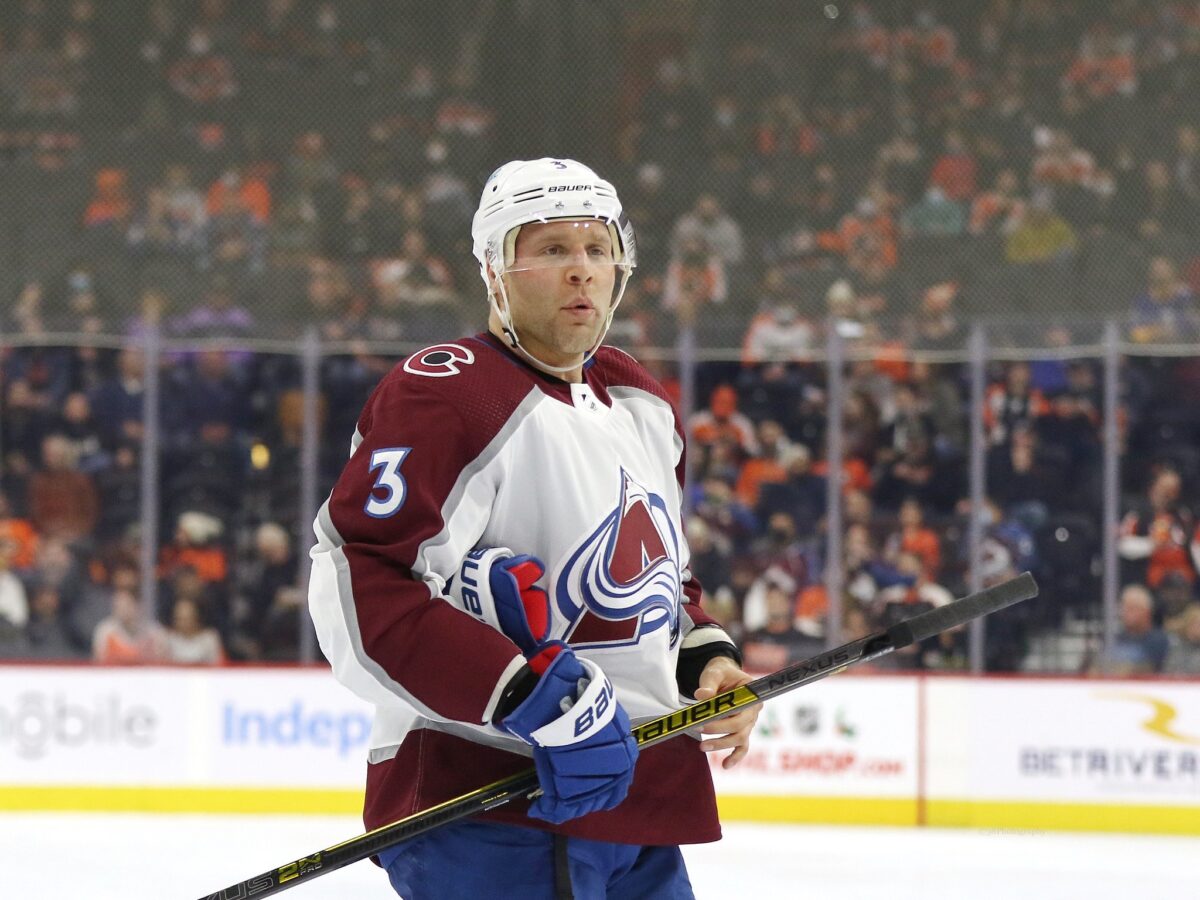 Scrutiny has followed Johnson throughout much of his career, with polarizing opinions on his play surrounding him the whole way through. However, varying perspectives can't negate the fact that the former third overall pick has now accumulated over 1,000 games played and is a Stanley Cup champion.
With that all said, though, the Blackhawks aren't in need of another Cup winner in their mid-30s. They already have that in Jonathan Toews and Patrick Kane. What this rebuild requires is more focus on fostering further development from within.
Although Davidson has a duty to round out Chicago's roster, at some point priority needs to be given to their prospects. Otherwise, if he continues to land veterans for those respective roles, then it limits the team's collective progress potential.
Despite seeming to initially hold the same stance, his justification after acquiring Johnson works against that very concept.
"Jack provides the team with a strong veteran presence, good size and a competitive edge," said General Manager Kyle Davidson. "We're excited to have Jack join the organization and, coming off a Stanley Cup championship last year, he will strengthen our defensive group."
Simply stated, the Blackhawks aren't a player or two away from contending so seeking veteran guidance is essentially pointless at this point in their process. Fill the voids where necessary, but let the youth lead the way. A rebuild offers an unparalleled opportunity for prospect development, so it's in Chicago's best interest to align its efforts accordingly.
Prospect Potential Slips at World Juniors
At the onset of the rescheduled 2022 World Junior Championship, Blackhawks fans were given a chance to witness five of the club's former draft picks compete on the international stage. Unfortunately, as the tournament progresses into its next playoff round, that list has decreased dramatically.
With Team USA losing their quarterfinal match to Czechia, that means that Dominic James, Wyatt Kaiser, and Landon Slaggert are no longer participating. What's more, they were also Chicago's top three producing prospects to this point in the tournament — James (one assist), Kaiser (two goals, one assist), and Slaggert (two goals, four assists).
Meanwhile, both Ethan Del Mastro (Canada) and Victor Stjernborg (Sweden) are looking to hit the scoresheet for the first time at this World Juniors as their respective countries proceed into the next round.
RELATED: Blackhawks Well Represented at 2022 World Juniors
That said, that the Blackhawks have any number of prospects still participating this deep into the competition is a good thing for the franchise's outlook. Despite a lack of impact between the two so far, if Del Mastro and Stjernborg find themselves facing off in the final it will only help shine an even brighter spotlight where Chicago needs it most — their future.
---
Latest News & Highlight
---