Kyle Davidson (born in 1989) is a Canadian sports executive who currently serves as the general manager of the Chicago Blackhawks of the National Hockey League (NHL) since October 26, 2021.
Davidson graduated with a bachelor's degree in Sports Administration (SPAD) from Laurentian University. After graduating in 2009, he began working for the Ottawa Senators (NHL) in their supporter relations department. The following year, Davidson became an intern with the Chicago Blackhawks as a video analyst. Between 2012 and 2018, he worked for the ice hockey organization's administration and held various positions. In 2018, he was appointed assistant to general manager Stan Bowman. The following year, Davidson was promoted to assistant general manager, and in October 2021 he took over on an interim basis after Bowman stepped down from his positions with the Blackhawks. On March 1, 2022, the Blackhawks removed the interim tag and formally named him as their general manager.
Davidson was involved in winning the Stanley Cup with the Blackhawks for the 2012–13 and 2014–15 seasons.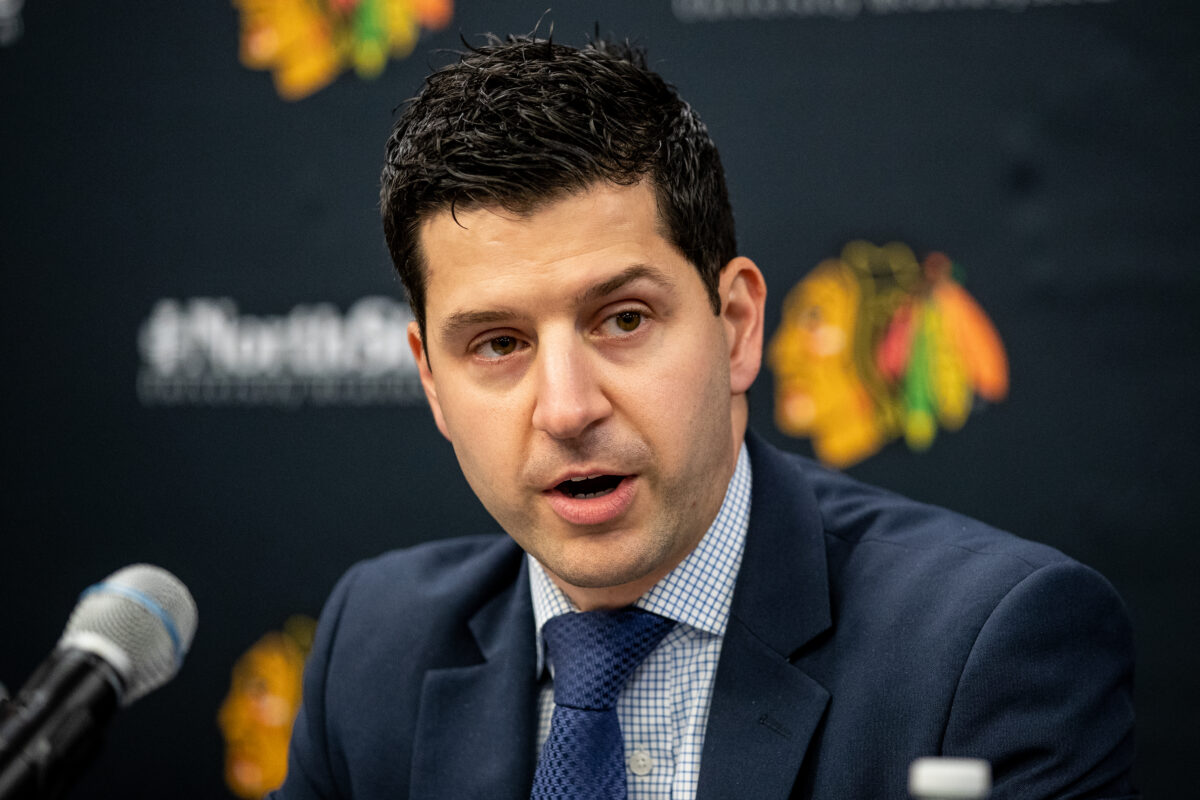 Deeper Dive
Staff History
OHL Sudbury Wolves (Asst. Equipment Manager) 2006-2007
NHL Ottawa Senators (Position Unknown) 2009-2010
NHL Chicago Blackhawks (Analyst – Intern) 2010-2011
NHL Chicago Blackhawks (Mgr. of Hockey Administration) 2011-2018
NHL Chicago Blackhawks (Assistant General Manager) 2019-2021
NHL Chicago Blackhawks (Assistant General Manager – VP of Hockey Strategy and Analytics) 2021-22
NHL Chicago Blackhawks (Interim General Manager) Oct. 26, 2021-March 1, 2022
NHL Chicago Blackhawks (General Manager) March 1, 2022-present
Sources