Two games in a row with two third-period losses. This is certainly not the way that the Toronto Maple Leafs drew up the plan. 
The first game, where the Maple Leafs lost to the Montreal Canadiens 2-1, was tough enough to swallow. The second game, a loss to the Ottawa Senators, was probably even more difficult. During the first game, the team only gave up two goals in a row. During the second game, it was five goals in a row. Being scored on twice is pretty standard stuff; giving up five goals without a comeback is not.
Related: Toronto Maple Leafs: Revisiting the Nazem Kadri Trade
It's back to the drawing board for the Maple Leafs. The team not only lost to the NHL team with the worst record but any push back at all would have solved the issue. There was none. So when Evgenii Dadonov scored both the game-tying goal and the game-winner in overtime, that calls for a whole lot of soul searching in the dressing room.
Item One: Two Different Team: Two Different Lessons
One team – the Senators – learned a valuable lesson. As veteran Dadonov put it, "It's hockey … anything can happen." Cliche or not, Dadonov was absolutely correct. He called it: "We didn't stop playing."
Let's hope the third time's the charm for the Maple Leafs. As head coach Sheldon Keefe once again pointed out – and it's two games in a row now, "Sloppiness is creeping into our game."  
In what doesn't bode well for some players, Keefe added: "It wasn't everybody, but enough guys gave the game to them."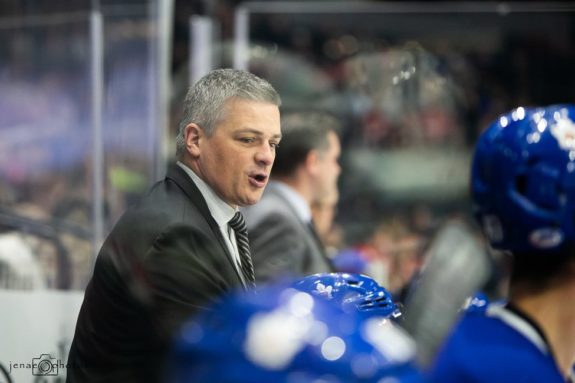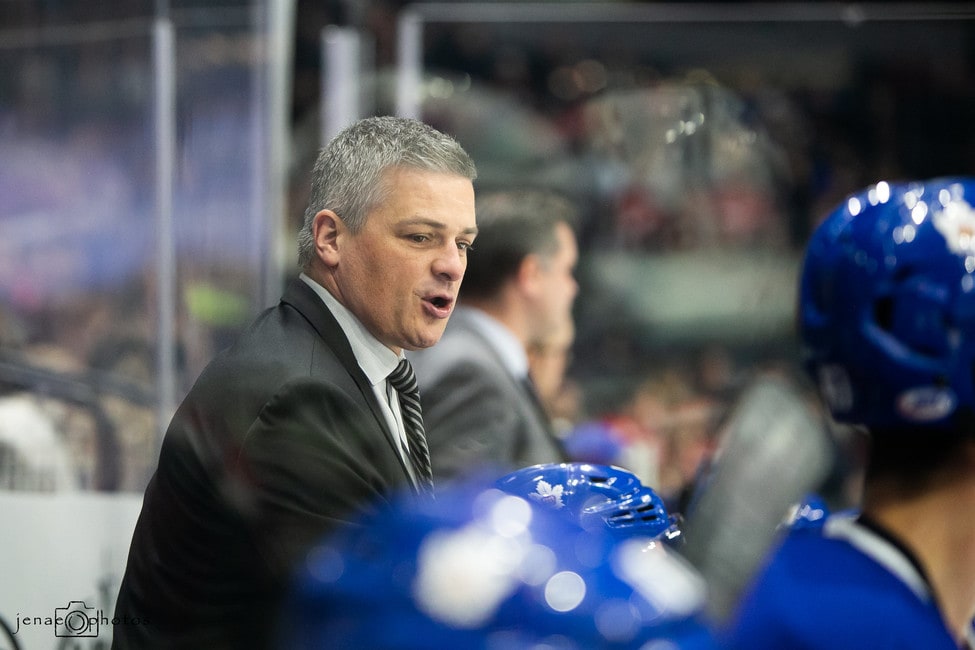 I'm guessing that some players will be spoken to. I'm also guessing that Keefe is frustrated and that he won't sugarcoat what happened.
Again Keefe reiterated: "What we had against us is sloppy play … that led to us playing more in our end than we had to."
I'm guessing that practice will be interesting.
Item Two: Joe Thornton Contributes Two Early Points
Joe Thornton was sidelined for more than three weeks with a cracked rib; however, he returned with his best game of the season by scoring a goal and adding an assist. Thornton's two-point game now pushes his scoring to two goals and four points in six games.
After the game, Thornton said, "The shorthanded goal allowed them back in the game (at 5-2). We were doing a lot of good things, had our chances to finish the game and never did. We have to be tighter defensively." (from "Maple Leafs make trade before troubling OT loss," Lance Hornby, Toronto Sun, 16/02/21).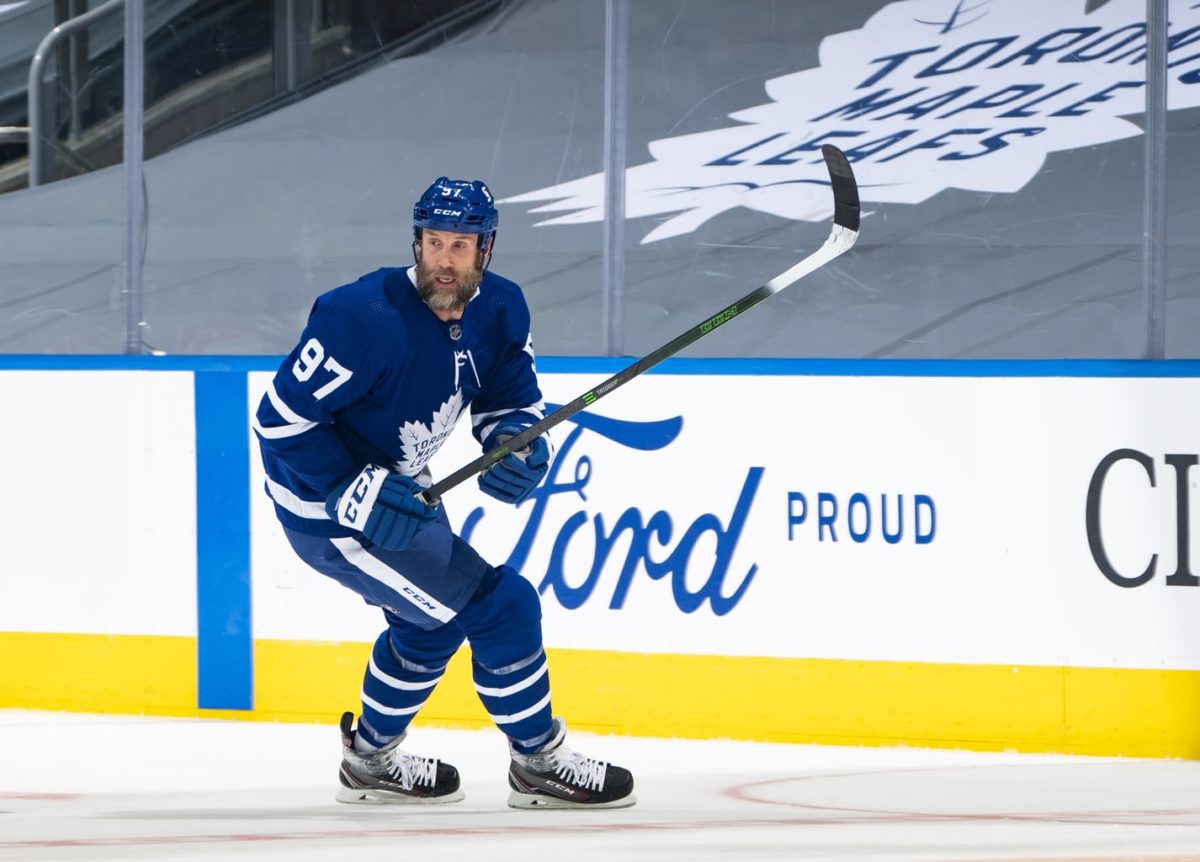 About his injury, Thornton quickly noted it before immediately moving on to the more important point:  "I felt great, I really did. We were moving the puck well. I think early in the first period, we just have to keep attacking, put them on their heels, get pucks deep." In other words, enough about the injury.
Related: Jaromir Jagr – A Retrospective in Quotations
Then Thornton noted about his goalie: "And looking after Freddy (Andersen) we haven't done a good job of that. But it's a new day tomorrow, we'll look at some film, work on some stuff, and be ready for Wednesday." In other words, Thornton's been here before. He knows what to do.
Item Three: Frederik Andersen Let Down by His Team's Defense
Speaking of Andersen, he was coming off a 2-1 loss to the Canadiens on Saturday where his team let him down. During that game, he stopped 23 of 25 shots but got no offense. As a result, his four-game winning streak was over in a blink. 
Andersen didn't help himself against the Senators by allowing six goals on 31 shots in the 6-5 overtime loss. But his team didn't help him either. As captain John Tavares said after the game, scoring wasn't the problem until the end. But Tavares noted that the team made too many mistakes – too many early-game giveaways, a couple of really costly errors at the end of the second period, mistakes throughout the third period, and a deadly turnover during the overtime. That's like a list of errors: the team might have overcome one or two.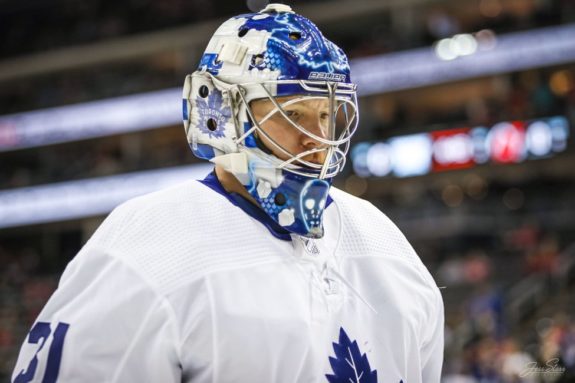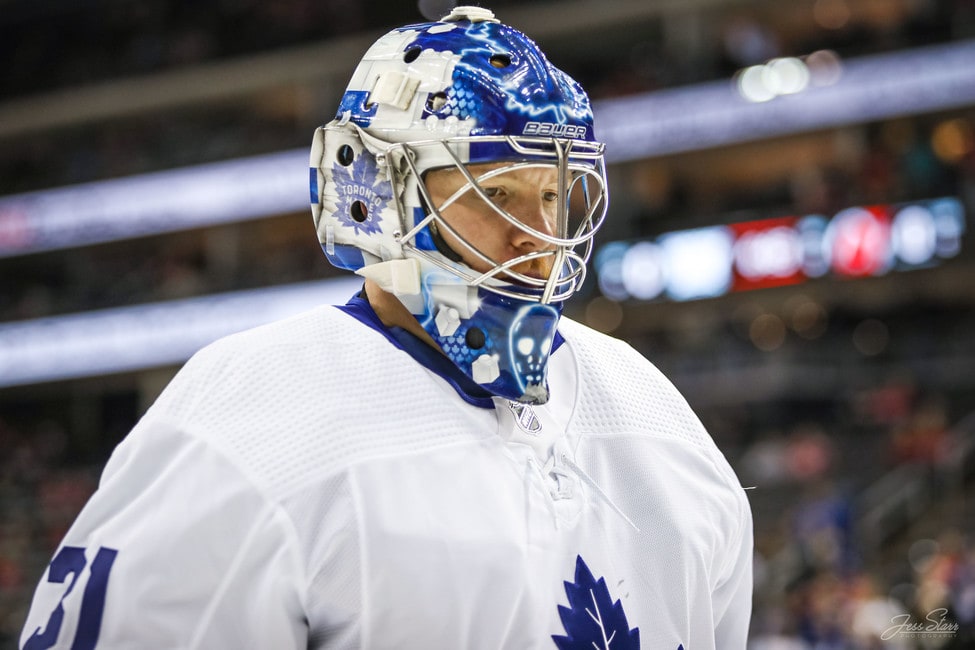 By the way, neither Tavares nor William Nylander scored in 5-on-5 hockey. This was five straight games of zeroes for Nylander on the score sheet. He isn't helping. 
Andersen wasn't great, but the loss just isn't his. His team simply quit pushing the play in front of him. After the game, Andersen's record was now 9-4-1, with a goals-against-average of 2.79, and a save percentage of .901. 
Item Four: Auston Matthews Continues His Offensive Push
One Maple Leafs' player who isn't slowing down is Auston Matthews. He scored twice and added an assist in the 6-5 overtime loss. His second goal pushed the Maple Leafs to a 5-1 lead with only one minute left in the second period. 
At that point, things looked good, until of course they didn't.
Related: Val James: The Forgotten Trailblazer
After the game, Matthews named two problems and one result: 
Problem one: "A couple of careless plays." 
Problem two: "They challenged us and we didn't really respond."  
Result: "We definitely blew this one."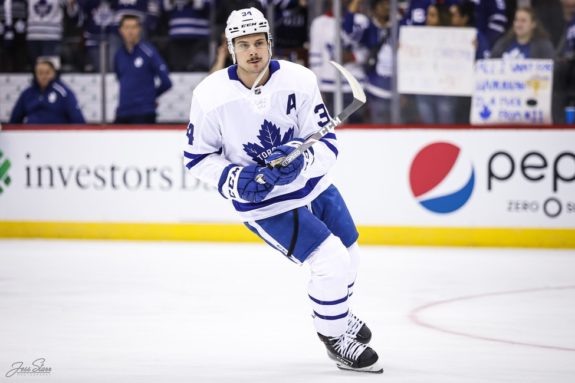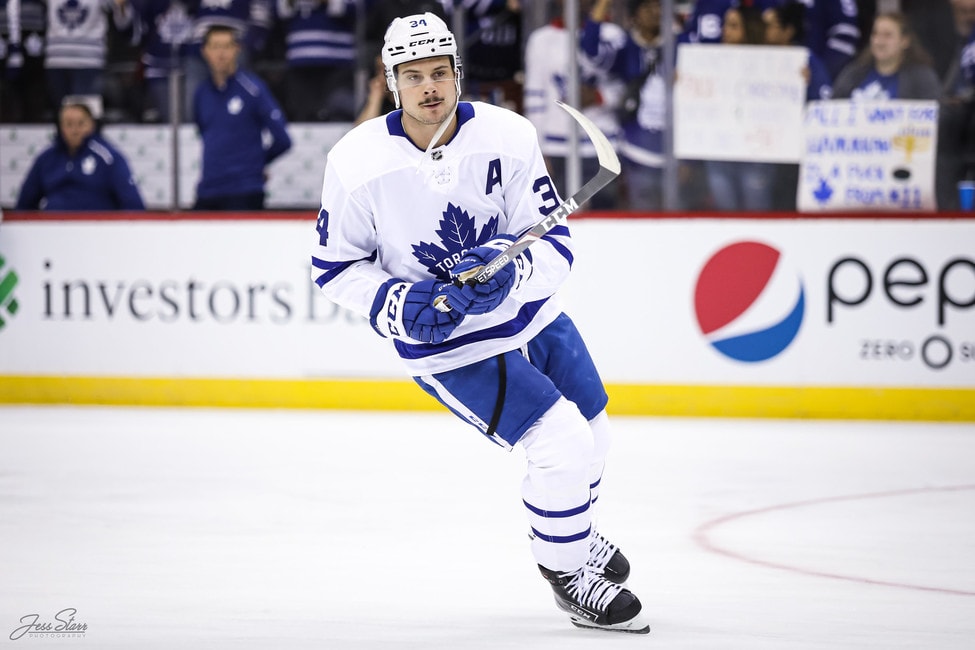 Matthews played 22:24 during the game. He's now put together a 10-game point streak and has scored 13 goals and seven assists (for 20 points) in 15 games this season. 
What's Next for the Maple Leafs?
One interesting statistic from Senators history is that last night's game was the first time the Senators had ever come back from four goals down to win a game. In fact, the Senators record is now 1-237-3 when trailing by at least four goals. 
Related: Maple Leafs News & Rumors: Considering Future Trades?
The Maple Leafs play the Senators on Wednesday night and then Thursday night again. I'm hoping we see a team who stays on their game until the end.
---
---
The Old Prof (Jim Parsons, Sr.) taught for more than 40 years in the Faculty of Education at the University of Alberta. He's a Canadian boy, who has two degrees from the University of Kentucky and a doctorate from the University of Texas. He is now retired on Vancouver Island, where he lives with his family. His hobbies include playing with his hockey cards and simply being a sports fan – hockey, the Toronto Raptors, and CFL football (thinks Ricky Ray personifies how a professional athlete should act).
If you wonder why he doesn't use his real name, it's because his son – who's also Jim Parsons – wrote for The Hockey Writers first and asked Jim Sr. to use another name so readers wouldn't confuse their work.
Because Jim Sr. had worked in China, he adopted the Mandarin word for teacher (老師). The first character lǎo (老) means "old," and the second character shī (師) means "teacher." The literal translation of lǎoshī is "old teacher." That became his pen name. Today, other than writing for The Hockey Writers, he teaches graduate students research design at several Canadian universities.
He looks forward to sharing his insights about the Toronto Maple Leafs and about how sports engages life more fully. His Twitter address is https://twitter.com/TheOldProf