The Toronto Maple Leafs have made only one big trade since leaving the bubble after their elimination at the hands of the Columbus Blue Jackets, but there's a good chance the team isn't finished making trades. In fact, there's a chance the action will begin during the next two weeks.
Related: Maple Leafs News & Rumors: Further Thoughts About the Andersen Trade
Although I've not always been totally successful at gaining a sense of how Maple Leafs' general manager Kyle Dubas thinks and works over the three seasons I've covered the team, it's a no-brainer that he has already been exploring a variety of trade possibilities. It's also likely he'll announce some moves over the next two weeks.
Insight from TSN's Trade Bait Board and the Logic for Trading Johnsson and Andersen
Checking out TSN's Trade Bait Board is interesting for fans. Certainly, the hockey pundits at TSN seem to believe the Maple Leafs will be active. That said, I was surprised at the rankings of two of the team's usual subjects – Andreas Johnsson and Frederik Andersen. If there was some certainty the Maple Leafs would act, one would think these two players might be higher on the list. In fact, they actually seemed pretty low on the likely-to-be-traded list.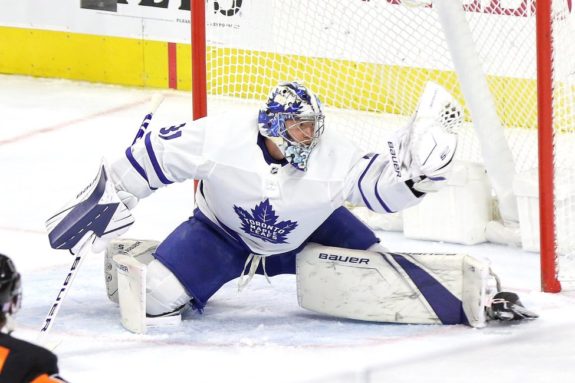 Johnson is listed as No. 21 and Anderson as No. 23 as the Maple Leafs players most likely to be traded. Neither Alex Kerfoot nor Pierre Engvall could be found, but then the hockey world isn't all about the Maple Leafs. Perhaps the TSN people simply don't know whether Dubas is serious about trading his Swedish forward and his Danish goalie or whether there's smoke but no fire.
I'm thinking there's both smoke and fire. The logic for trading Johnsson seems directly linked to the team's need to move his $3.4 million salary cap hit as a way to either (a) use the money to add a right-shot defenseman or (b) simply to trade him straight up for a defenseman. On the other hand, there's no reason to believe anyone's been that unhappy with the work Andersen has given the team as its goalie; however, moving him would make pragmatic sense.
Why the Maple Leafs Will Probably Trade Frederik Andersen
Logic simply suggests Andersen will be gone soon. He has a single year remaining on his contract and a bigger payday seems to be looming. Given the box the organization might be moving toward if they let that contract play out, there's thinking that Dubas believes he should move Andersen now. If Dubas waits until Andersen's contract is about to expire, he could either walk or the team would be forced to re-sign him to a higher contract.
On the other hand, should Andersen stay and he has a horrible season, those issues would be moot – but there would be other issues. The team would have basically lost another season. The goalie is that important to the team's success.
In fact, the current sense of the market context is that there are ample quality goalies available during this offseason and that replacing Andersen might be easier now than later. It seems to be a buyers' market right now for unrestricted free agent goalies this offseason – for example, Henrik Lundqvist was just bought out today.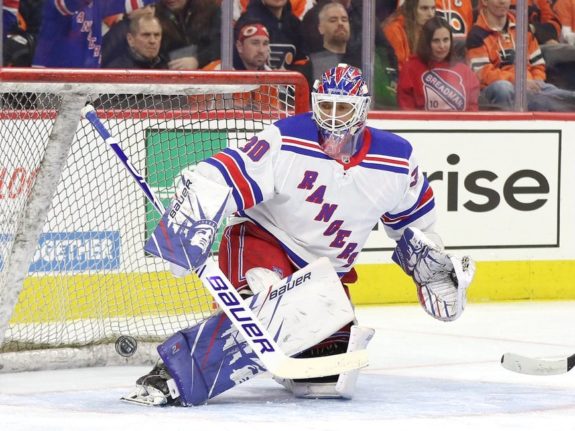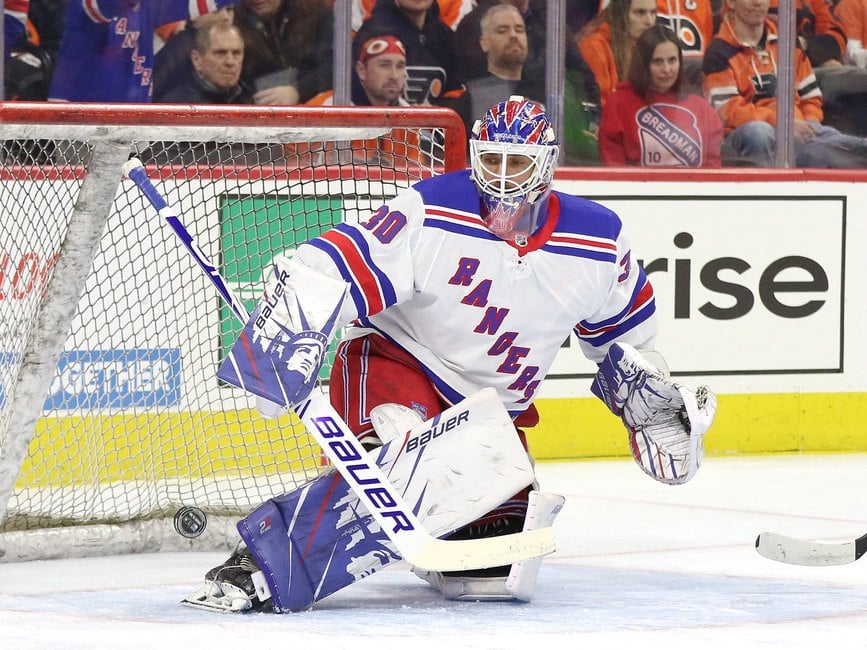 All things considered, it seems likely the team could find a netminder of similar quality more cheaply than the $5 million per season it now pays Andersen, with those contract numbers expected to rise to $6-7.5 million per season if Andersen were to hit the open market. Although Andersen's been steady, he's might be moving simply because he's played himself into a bigger contract. And the Maple Leafs can't afford that. If moving him is to happen, it might happen sooner rather than later.
Personally, from a business perspective, moving Andersen now is logical; however, from a fan's sense (at least for me) it would be nice to give this core of players a chance with a full season under head coach Sheldon Keefe to see how the team would perform.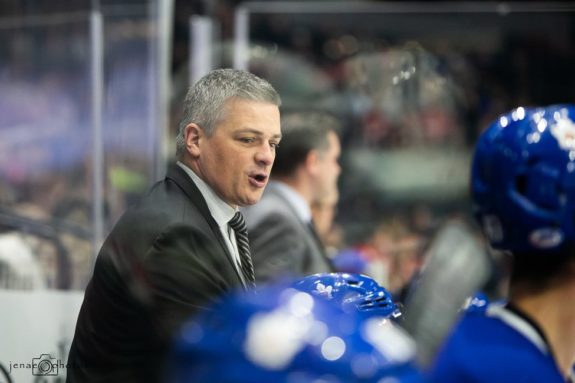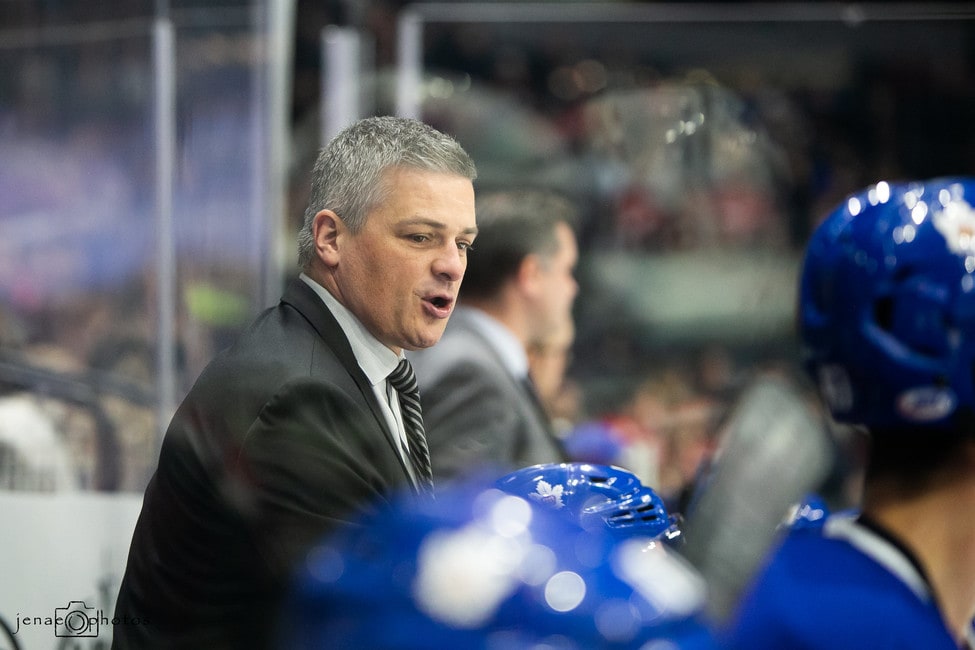 Can they make a solid run toward the Stanley Cup with the core of players exactly like it stands today? Who knows? But, as a fan I'd like to see that happen.
The Attractiveness of Andersen to Other Teams
There are two reasons Andersen would be attractive to other teams. First, he's a really good goalie. There are some nights he simply steals a game for his team. As well, he's used to facing a barrage of shots. Given that history, he might be of great value to a rebuilding team that needs a solid last line of defense.
No one can fault him for the wall he put up behind a regularly porous team in front of him. Hockey fans can love the Maple Leafs offense, but they also have to dread the Maple Leafs defense. In short, the team gave up a lot of good scoring chances. Anderson stopped many of them.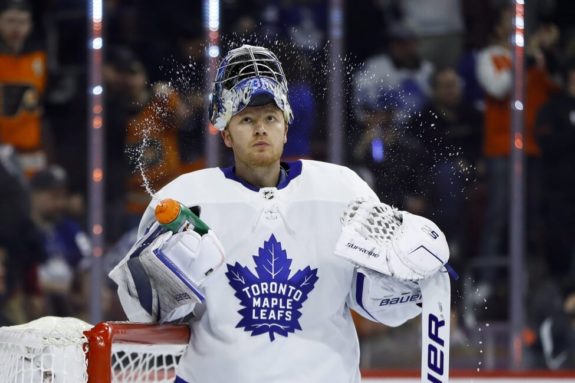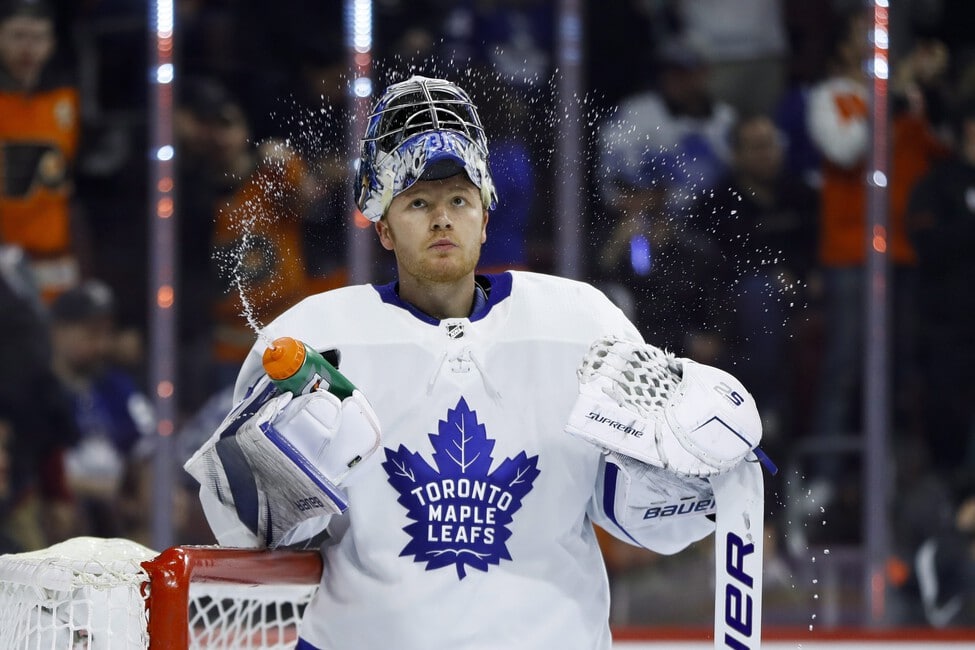 Second, Andersen's salary structure makes him appealing to teams without deep pockets – especially in the context of salary-cutting measures necessitated by the NHL's suspension of the regular season and the huge revenue losses owners have taken without fans in seats, without merchandise being sold at arenas, etc. In an age of COVID-19, Andersen's unique salary structure might be hugely attractive to some teams who simply might need financial relief.
Specifically, in real salary owed Andersen only earns $1 million this season because his $4 million signing bonus has already been paid. That means a team that picks him up only has to pay a portion of his total salary. If he's moved to a team that has salary cap space, a cash-strapped team like the Ottawa Senators or the Arizona Coyotes might become interested.
Related: Maple Leafs Radical Trade Rumors: Nylander, Ekblad, Nurse & Subban
Who can know what will happen with Andersen and the Maple Leafs? However, the logic is that it's probably better to move him now and find a cheaper goalie of quality either on a short-term contract or on a contract with term.
What's Next for the Maple Leafs?
One current rumor suggests that Evan Rodrigues and Dubas are talking contract. Rodrigues came to the team in the Kasperi Kapanen trade. Should the Maple Leafs be able to sign Rodrigues for less than his qualifying offer, he might turn out to be a good depth forward because he's able to play so many positions. If a contract number cannot be reached, Rodrigues will likely move from a restricted to an unrestricted free agent.
I'm anxious to see what transpires on the front.
---
---