When the Toronto Maple Leafs pulled off the trade for Ryan O'Reilly, the organization had to have done it with a single thought on its mind. It wasn't because of O'Reilly's 2022-23 regular-season's statistics. It was the history of his playoff performance and experience.
Related: 3 Maple Leafs Trade Proposals for Blues' Ryan O'Reilly
---
Latest News & Highlights
---
The truth is that O'Reilly has been having a statistically underwhelming season. On the other hand, over the seasons he's built up a statistically significant postseason resume. When Maple Leafs' general manager Kyle Dubas looked around, he had to believe that O'Reilly can become the franchise's "Neo" – the One who could help push them past the opponents they will meet during the playoffs.
O'Reilly Has a Supurb Postseason Record
O'Reilly already has a Stanley Cup with the St. Louis Blues; and, during that run, he was awarded the Conn Smythe Trophy. He knows how to compete when the going gets tough, as he was named that postseason's most valuable player. The Maple Leafs were obviously seeking an impact player with a winning mentality, and O'Reilly has that on his resume. He's a very good playoff hockey player. 
The Other Parts of O'Reilly's Resume
Until last night, O'Reilly was a center for the Blues. But he's also played with the Colorado Avalanche and Buffalo Sabres. He's known for his strong two-way play, leadership abilities, and work ethic. As a scorer, he's been productive during the regular season with 252 goals and 439 assists (for 691 points) in 978 games.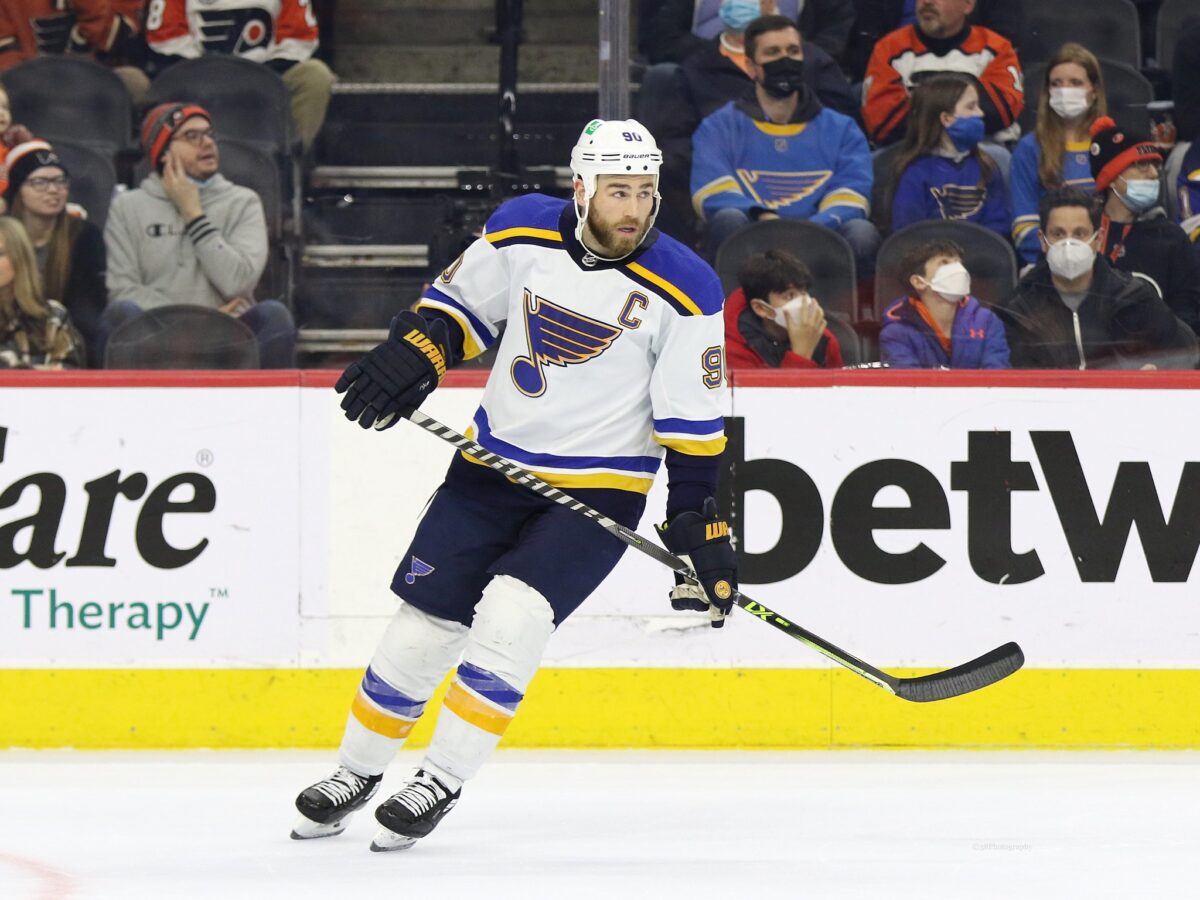 However, it's in the postseason where O'Reilly shines. Not counting his two early playoff appearances with the Avalanche in 2010 and 2014, when he played 13 games and scored three goals and added four assists, over his last four postseason appearances with the Blues he scored 19 goals and added 30 assists (for 49 points) in 51 playoff games. That's almost a point-per-game pace. 
Related: Kraft Hockeyville Win Will Help Grow Girls' Hockey in Sydney
O'Reilly has consistently put up solid numbers throughout his NHL career, but he elevates his performance during the playoffs. The Maple Leafs are counting on him to be a productive addition to the team during the postseason.
O'Reilly's Got a History of Garnering Individual Awards
First, as noted, O'Reilly was a Stanley Cup champion with the Blues in 2019. He contributed significantly to their championship run and earned the Conn Smythe Trophy as the most valuable player of the playoffs. It was also the Blues' first championship in franchise history.
Second, he won the Lady Byng Memorial Trophy in 2014. That trophy is awarded annually to the player who best exemplifies sportsmanship and gentlemanly conduct combined with a high standard of playing ability. 
You may also like:
Third, he won the Frank J. Selke Trophy in 2019, which is awarded annually to the NHL's best defensive forward. The award recognized his outstanding two-way play, faceoff skills, and penalty-killing abilities.
Fourth, he has been an NHL All-Star, being selected to the NHL All-Star Game several times during his career.
Fifth, O'Reilly has international success and has represented Canada in several competitions. He won back-to-back gold medals at the 2015 IIHF World Championship and the 2016 World Cup of Hockey. Overall, O'Reilly is considered to be one of the NHL's top two-way forwards and a leader on and off the ice.
This Season's Struggles for O'Reilly
Perhaps part of O'Reilly's poorer-than-average 2022-23 season occurred because he suffered a broken foot on Dec. 31, 2022, during a game against the Minnesota Wild, and had been out of the lineup until recently. He was placed on injured reserve on Jan. 3, 2023.
Just under six weeks later, on Feb. 9, 2023, he once again began practicing in full equipment. Two days later, in his first game back from his injury, he scored the game-winning goal in overtime to secure a 6-5 victory over the Arizona Coyotes. He then scored a goal in a 6-2 win over the Florida Panthers on Feb. 15. 
Related: Maple Leafs Commentary: Trade? No More If, But When and Who?
He seems to be healed from that injury. Those goals brought his season's total to 12 goals and 18 points in 39 games played.
O'Reilly Was the Subject of Numerous Trade Rumors
With the Blues having an off-year and because he was on an expiring contract, O'Reilly had been the subject of multiple trade rumors. Yesterday, those rumors came to fruition when he was traded along with Noel Acciari to the Maple Leafs on Friday in exchange for Mikhail Abramov, Adam Gaudette, and three draft picks (including a 2023 first-round pick). 
Although O'Reilly has been having a tough offensive season with just 12 goals and seven assists (for 19 points) and a less-than-impressive minus-24 rating in 40 games played, none of that is important right now to the Maple Leafs. That was then, and this is now.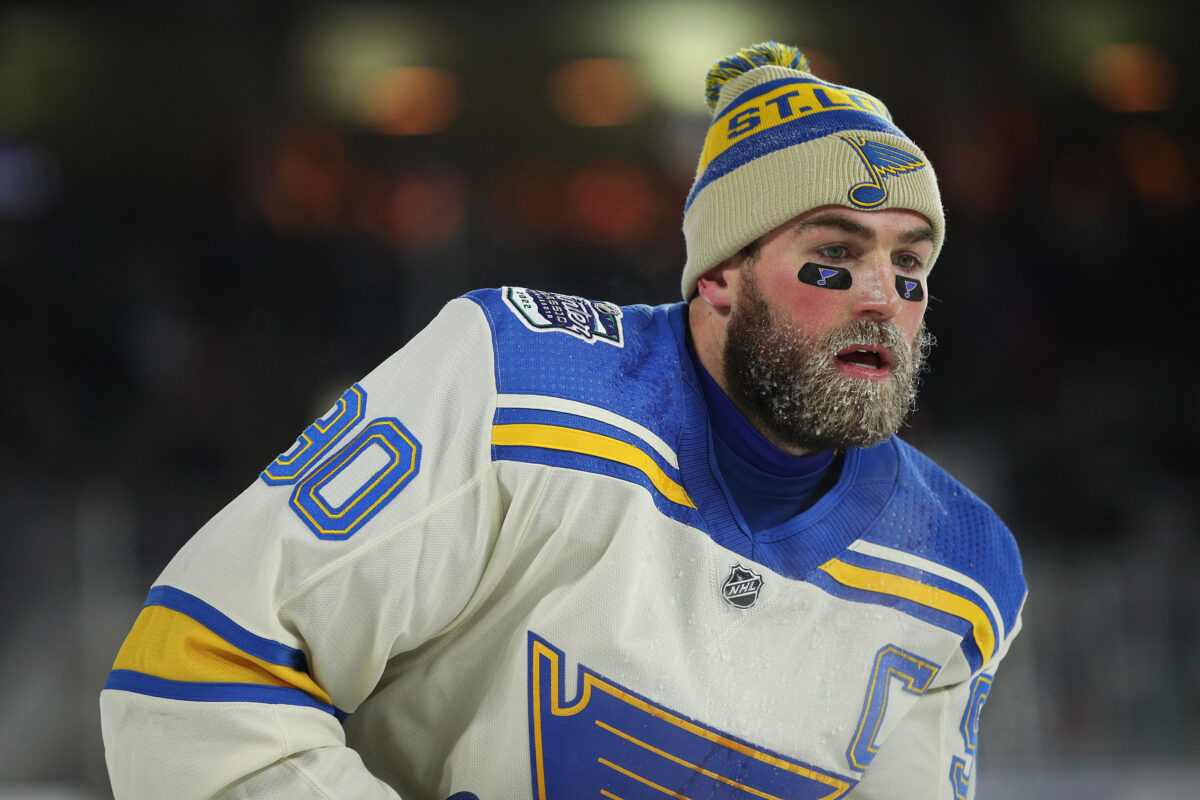 The franchise sees value in O'Reilly's two-way ability and veteran experience. His postseason success, both in scoring and leadership was too attractive to let him slide by. 
O'Reilly Is What the Maple Leafs Were Seeking
In O'Reilly, the Maple Leafs are bringing in strong leadership abilities both on and off the ice. He was the captain of the Blues since 2018, and he's been a reliable and steady presence in the locker room. He leads by example and is reputed to work hard every game and practice. He's respected by his teammates for his work ethic, dedication, and team-first mentality.
O'Reilly is also a good communicator, whose calm demeanor and positive attitude, even in the face of adversity, can help his teammates stay motivated and focused on the single goal of postseason success.
Related: Toronto Maple Leafs: Revisiting the Nazem Kadri Trade
Personally, what I like most about O'Reilly is that he's been active in the community and is known for his charitable work. He has been nominated for the King Clancy Memorial Trophy.
O'Reilly is a respected and admired figure both on and off the ice, and his leadership abilities have been a key factor in the success of the teams he has played for. Maple Leafs fans have to hope he can continue his postseason success with their team.