Trust is such an important part of being on a team. It's not only what drive the chemistry in the room and on the ice, but that trust needs to exist between players and coaches, both of those parties and upper management and even within the fanbase.
When it comes to the Toronto Maple Leafs, question marks are lingering over where Michael Bunting sits in the lineup or the future plans following his three-game suspension to start their first-round series with the Tampa Bay Lightning.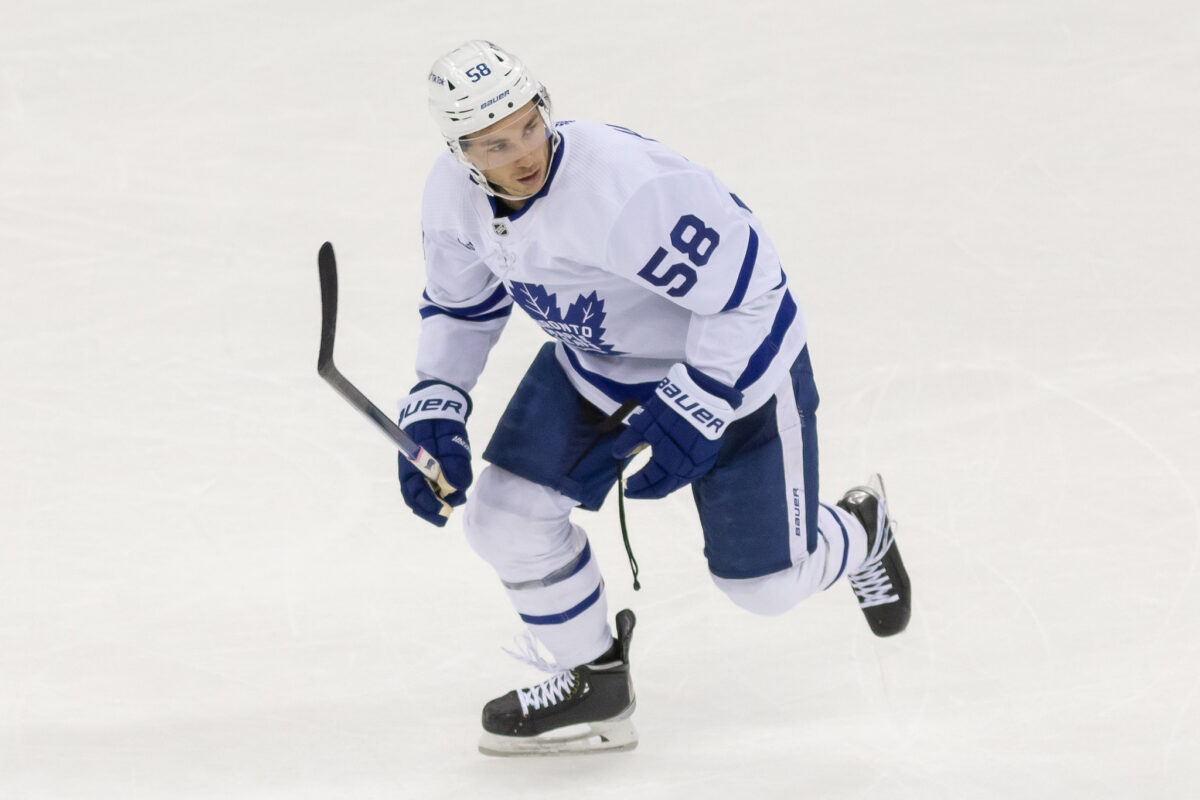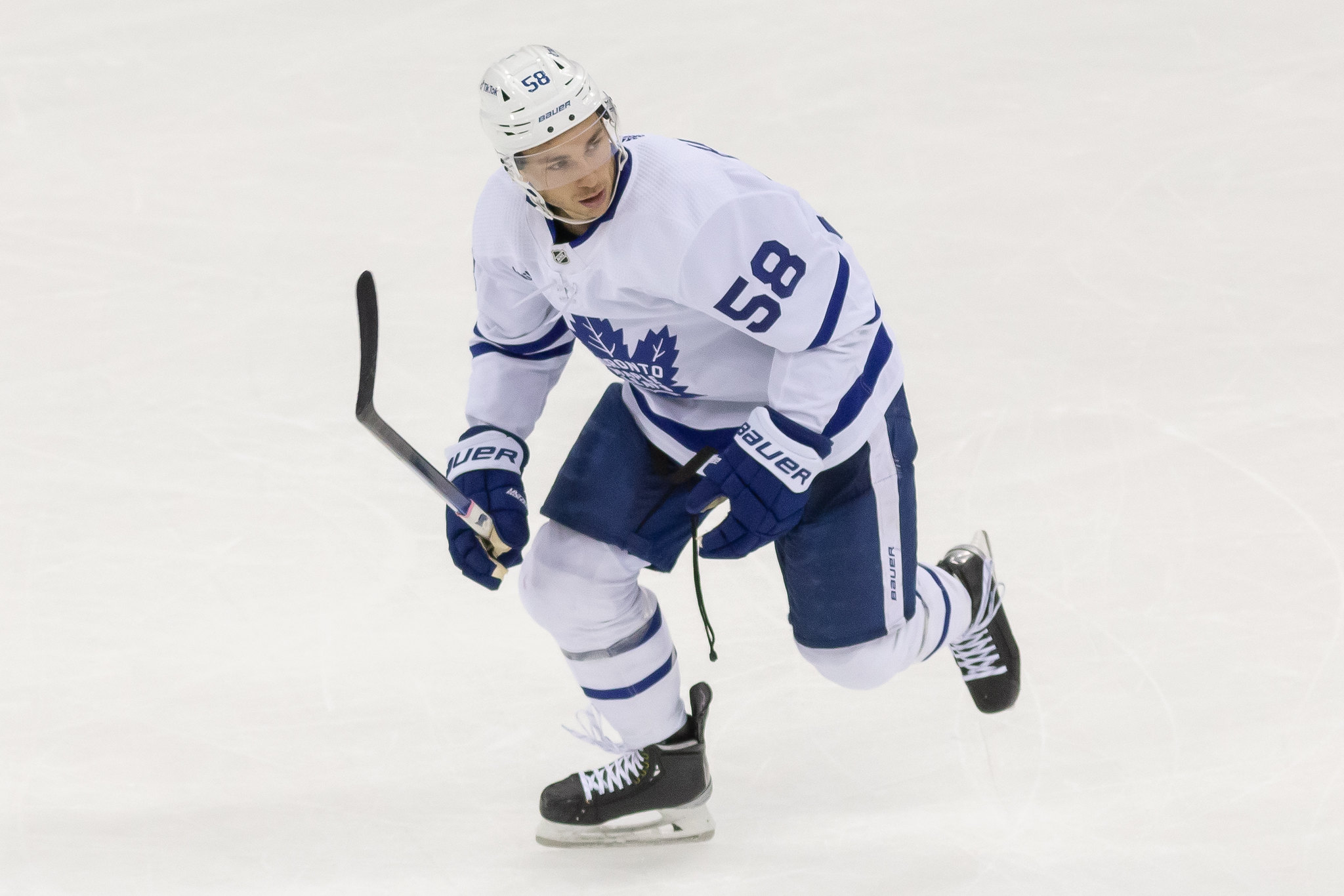 Bunting elbowed Erik Cernak in the head that put the Maple Leafs down a man for five minutes, plus it led to him being suspended for three games and putting the Maple Leafs in a position where they threw rookie Matthew Knies into the mix down a game in their opening round series.

So while the team's trust in the player isn't openly being questioned by staff, it has become a headline now that Bunting is set to return from his suspension driven by both fans and media. After Sheldon Keefe came out and said that Knies would remain in the lineup for Game 5 on Thursday night, it's hard to think that he'll pull him for Game 6 this weekend.
So, what does that spell for Bunting moving forward?
Knies' Record Speaks For Itself
Keefe was short and to the point in his announcement.
"Matthew Knies is certainly not coming out of the lineup, he's done a terrific job for us," he said. "He's a guy that has definitely earned his spot and the opportunity to continue to play for us there."
Knies did see some regular season action before slotting in for Bunting in Game 2. The Maple Leafs went 3-0-0 in those three games and have won three of the four games he's suited up for them in the playoffs so far. Now, he's clearly not the sole reason for the Maple Leafs' 6-1-0 record over that span, but it's still impressive how adding the young forward has improved their third line — with speed, defensive coverage and overall possession.
---
Latest News & Highlight
---
What makes it more impressive is how he's found confidence in getting the playing time he has. So far in the Maple Leafs-Lightning series, the Maple Leafs have outscored the Lightning 5-1 with Knies on the ice and it's helping to build the young forward's confidence as he continues to find ways of taking advantage of the opportunities he's given.
As for his statistical contributions, Knies has two assists in his four playoff games on five shots, but he's creating opportunities for his line mates being physical in the corners and finding ways to maintain possession inside the opposition line.
What you don't see on the scoresheet however is the play he made in Game 4 to stop a goal from going across the line behind Ilya Samsonov — a play that would come back to be important as the Maple Leafs stormed back from a 4-1 deficit to win it.
With all that in mind, how could Keefe take Knies out of the lineup in place of Bunting's return?
Bunting Scratched For Game 5
On Wednesday, Keefe shared in his media availability that Bunting would, in fact, be scratched for the possible series-clinching Game 5 on Thursday night. But noted that this isn't the end of Bunting when it comes to the Maple Leafs' playoffs.
"He will get back in. It's just not going to be tomorrow," said Keefe, prior to the team's 4-2 loss in Game 5 on Thursday night.
Now, it's an all-too-familiar story for the Maple Leafs who have two more chances to close out the series against the Lightning. But as the story goes, the Maple Leafs will want to get it done in Game 6 with their record in Game 7s being anything but favourable as of late.
Related: Bunting's Suspension Provides Opportunity for Other Maple Leafs
So, that begs the question once again, will Bunting suit up when the two team's clash again on Saturday? The simple answer is yes. But that brings into question who the Maple Leafs would scratch in favour of the 20-goal scorer.
Who's Out If Bunting's In?
Again, if we're going with easy answers, the rookie Knies would be the expendable piece if lineup changes were to happen. Then again, there's the possibility that Sam Lafferty could see the press box as his presence in the lineup hasn't been overwhelmingly noticeable in this series so far.
But, for argument sake let's go back to the opening of this article and discuss trust once again. The lineup the Maple Leafs have had has got the job done through five games — minus a mediocre effort in Game 5. What if Bunting remained out of the lineup once again?
After all, he's a player that plays on the edge and teeters the line of acceptable at times. Officials have their eye on him already and to say that power plays haven't been a determining factor in this series would be a sick joke.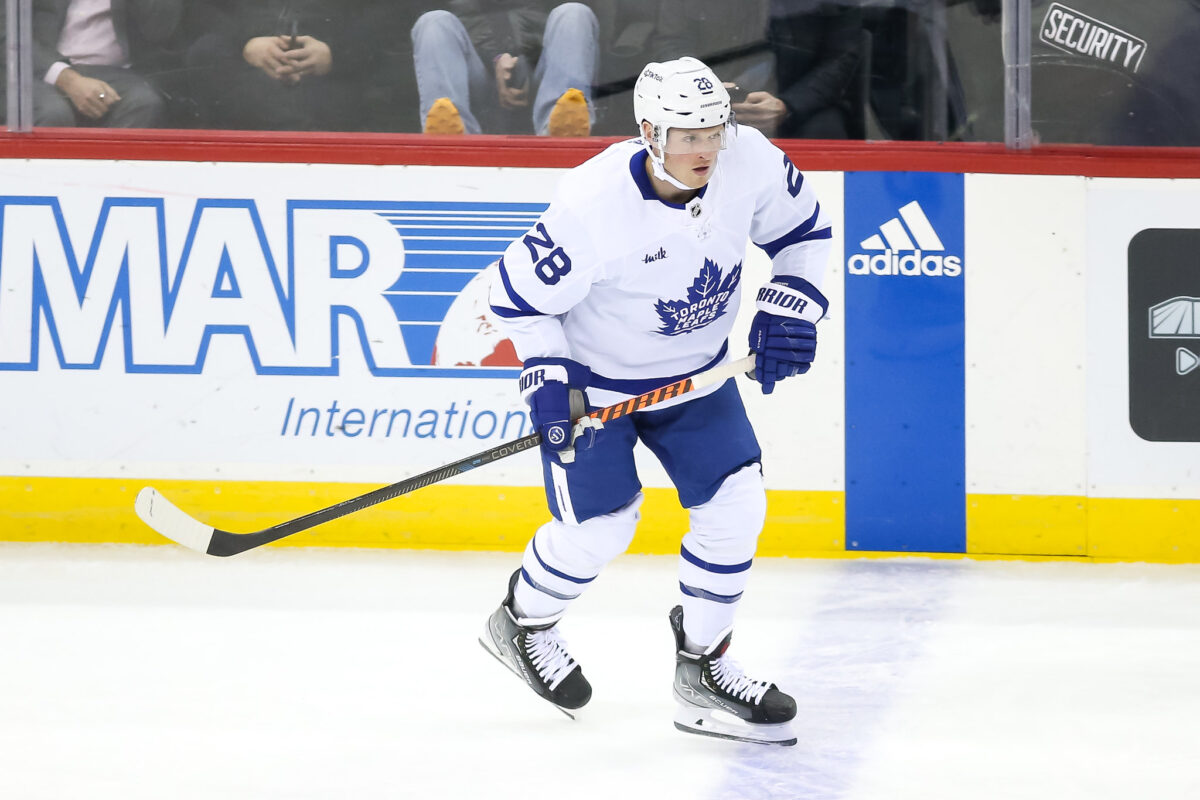 So to pull Lafferty in favour of a guy that could possibly add some offence would be a smart thing for the Maple Leafs and Keefe. But the move would open the team to the eagle's eye of the league's officiating and any close call could go against the team — something they can't afford with only two games left to close out the first-round series.
On top of that, moving Bunting back into the lineup would have a trickle effect on the rest of the lineup. Kerfoot would be moved back down as would Calle Järnkrok and any chemistry built in the last four games could be relinquished to a strong Lightning team.
With all that considered, the Maple Leafs and Keefe have a tough decision to make heading into Game 6 in Tampa Bay. Bunting or no Bunting? That's the tough question — and as we can see there is no simple answer. For now, it might be best for the Maple Leafs to stick with what got them here in the first place — a lineup sans Bunting.