One of the areas the Toronto Maple Leafs expected to have as a postseason strength was their defensive depth. The team carried nine defensemen from the trade deadline onward with the sole purpose of retaining that depth and not risking losing one of them to waivers. 
As a result, the Maple Leafs were forced to make some tough roster decisions down the stretch. They played short a forward at times; moved a defenseman up to play forward for a couple of games; and, they dressed college goalies.
Having Nine NHL Defensemen Was Supposed to Pay Dividends
Those steps were all supposed to pay off once the playoffs rolled around. Having nine NHL-caliber defensemen on the roster was supposed to pay strong dividends in the postseason. It hasn't happened that way.
Related: The 5 Greatest Hockey Players Ever
---
Latest News & Highlights
---
Both Justin Holl and Timothy Liljegren, who had played in the top four during the regular season, were moved down to the bottom pairing and even to the press box by Jake McCabe and Luke Schenn. Erik Gustafsson, who averaged over 20 minutes a game for the Washington Capitals before coming to the Maple Leafs, was supposed to give the team a strong seventh or eighth option on the backend.
It turns out that, to this point of the playoffs, the Maple Leafs' bottom pairing on defense, regardless of who's played there, has been a weakness.
Holl and Liljegren Are Giving Up Too Many Chances
Both Holl and Liljegren are giving up too many scoring chances. Much has been made of Holl being on the ice for two goals for his own team and 14 goals against them in the five games he has played. However, actual goals-against can sometimes be misleading as luck or goalie performance. As well, linemates can have a huge effect on a player's numbers in a small sample.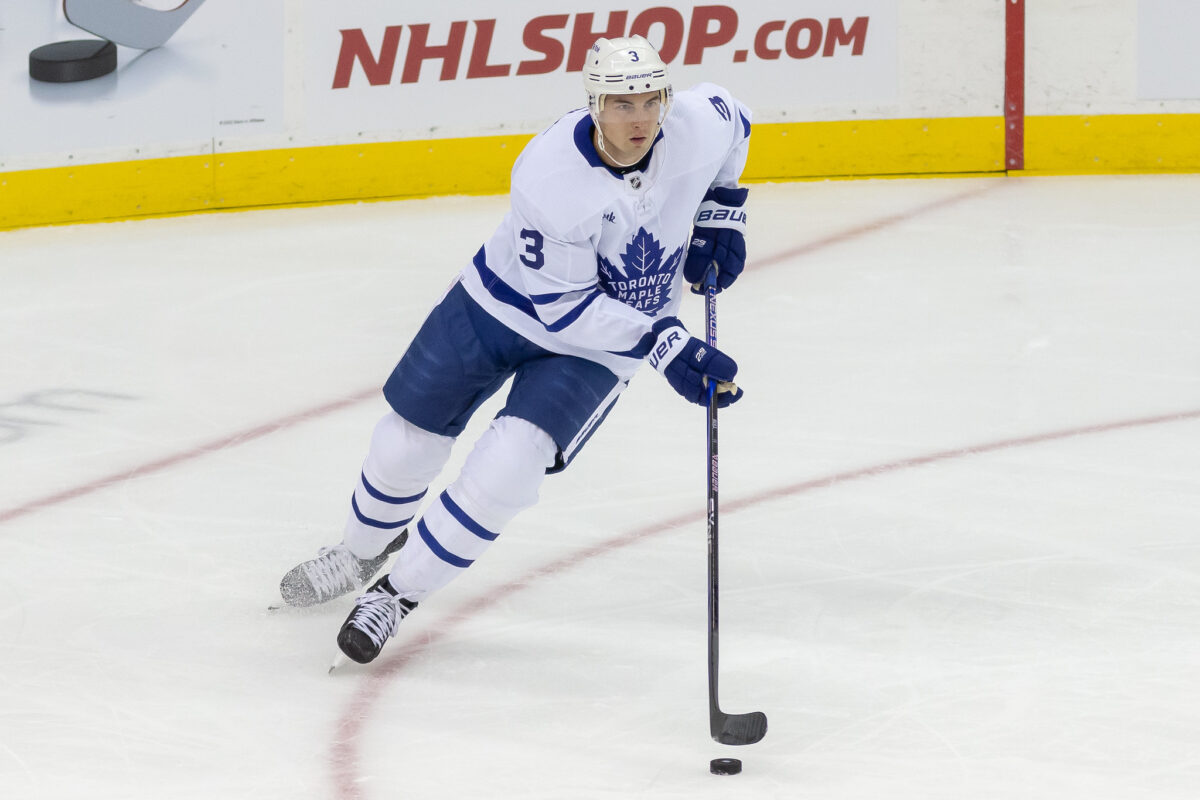 However, if we look at Holl's five-on-five expected goals and high-danger chances, we see pretty much the same story. His expected goals percentage is the second-worst (at 37%) on the team. He has been on the ice for eight more high-danger chances against than he has for high-danger chances for. 
The only player who has posted worse underlying numbers than Holl is his replacement, Liljegren. While Liljegren has only been on the ice for one goal for and one against at five-on-five his expected goal percentage is only 34%.
Related: Maple Leafs News & Rumors: Nylander, Liljegren, Matthews & Marner
It is to the point where rather than dressing who is playing the best, head coach Sheldon Keefe is forced to decide to sit the player who is performing the worst. 
The Common Denominator Is Mark Giordano
The one common denominator in all of these problems is Mark Giordano. In the regular season, Giordano was able to make both Holl and Liljegren better players. But, now it seems he's struggling along with them in the playoffs. His expected-goal percentage and high-danger chances percentage are both hovering around 40%. That's down 15% from the regular season in both statistics.  
That leads to the question of whether Giordano's playoff struggles have dragged down Holl and Liljegren. Or has his play been affected more by the poor play of Holl and Liljegren?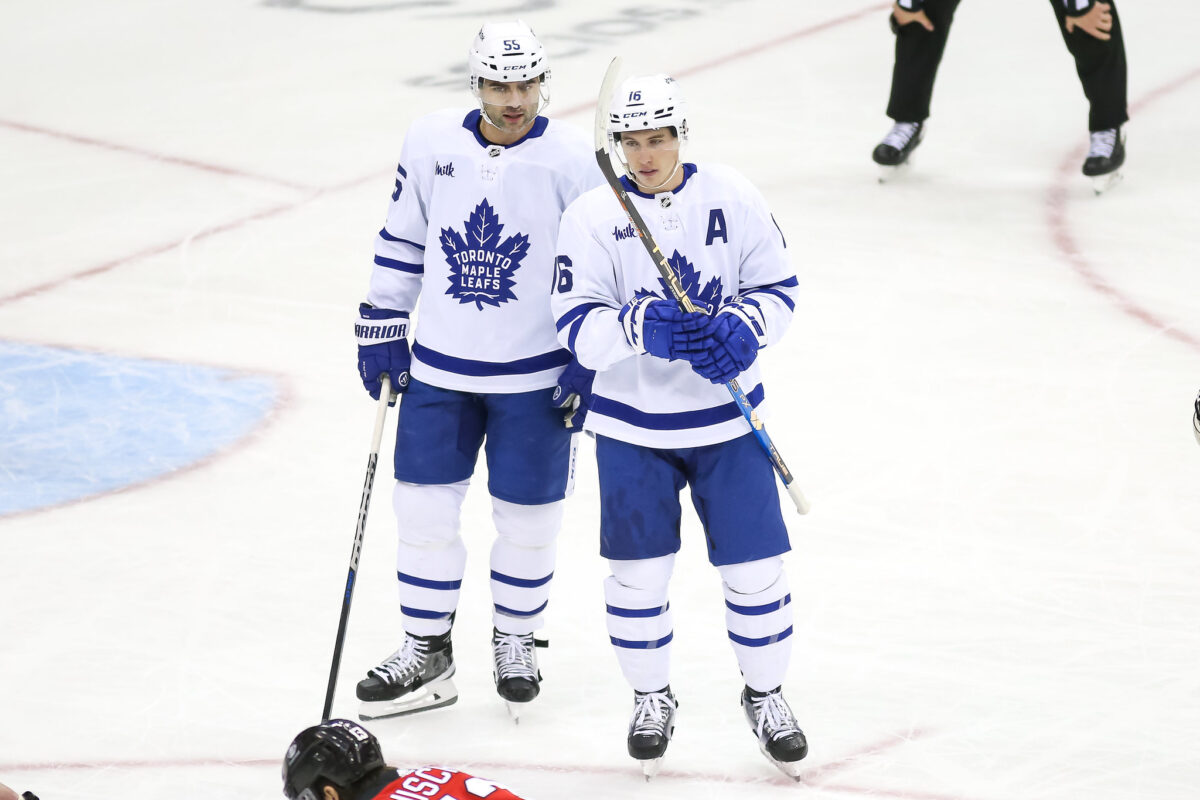 For whatever reason, the third pairing, regardless of who's on it, is not working. Looking at the ice time for each player shows that Keefe's trust in them is waning. Before he was benched, Holl saw his ice time drop steadily each game he played, from 20:13 in his first game down to 12:33 in his fifth game. Liljegren played just 10:31 in his first game because Keefe dressed seven defensemen. He jumped up to 17:03 in his second game when only six defensemen dressed. In his last game, with six defensemen again, his ice time dropped back down to 12:35.
Other Maple Leafs Defensemen Must Pick Up the Slack
Giordano has seen his ice time go from 18:23 in his first postseason game to 15:00 in his eighth game. With those players seeing their ice time drop, it means the other four defensemen, Morgan Rielly, TJ Brodie, Jake McCabe, and Luke Schenn must pick up the slack.  
Related: Maple Leafs Hope Ho-Sang Can Overcome His History
Fortunately, Rielly has done a stellar job playing increased minutes. He's having his best postseason averaging close to 25 minutes a game. Schenn has also played great, but he is 33 years old. Brodie has been steady enough but is also 32 years old. The extra ice time is going to eventually wear on both Schenn and Brodie.  
Who Else Can the Maple Leafs Go To?
The Maple Leafs do have options to replace any one of the three struggling players. The 31-year-old Gustafsson was having the best season he has had since 2018-19 when he scored 60 points with the Chicago Blackhawks.
Does anyone remember Conor Timmins? He had 14 points in 25 games for the Maple Leafs in the regular season and was 56% in expected-goals percentage and 58% in high-danger chances percentage in the regular season.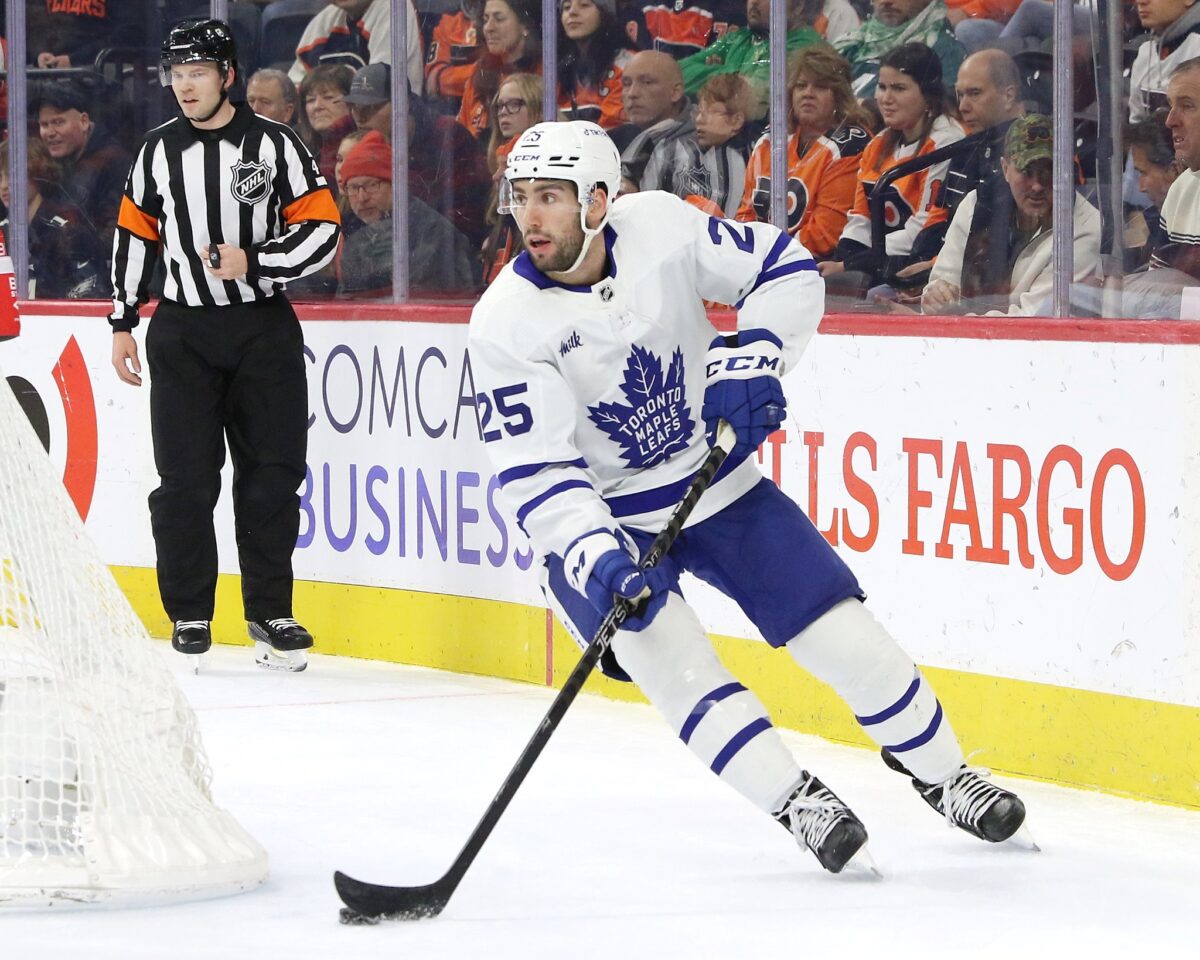 Could Timmins and Gustafsson step into the third pairing role and succeed where Holl, Liljegren, and Giordano have failed? Would that be the type of move that could turn things around for the Maple Leafs; or, is it a move that smells of desperation?
[Note: I want to thank long-time Maple Leafs' fan Stan Smith for collaborating with me on this post. Stan's Facebook profile can be found here.]
---
---