Toronto Maple Leafs general manager Kyle Dubas held a virtual press conference on Monday afternoon ahead of an action-packed week that will feature both the NHL Entry Draft and the opening of free agency. Understandably the discussion was largely centered around the Maple Leafs' options with their 15th overall pick, as well as potential roster changes to address apparent needs moving forward – namely the team's desire to become harder to play against.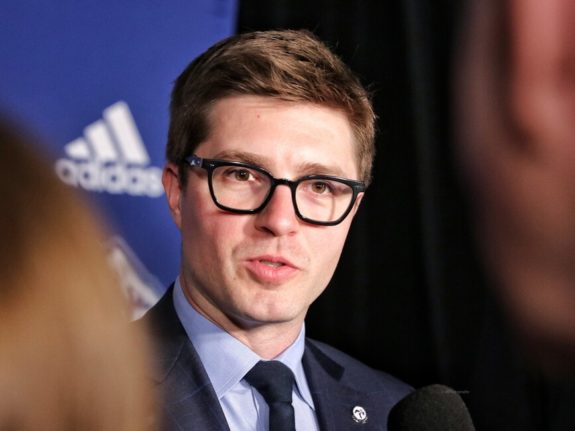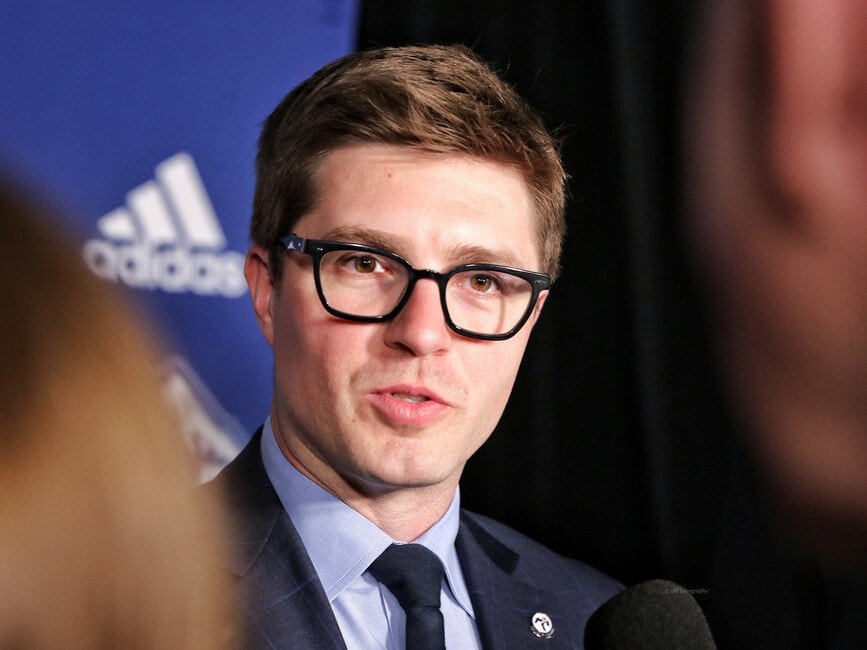 What really stood out to me, though, came in Dubas' answer about learning from the Stanley Cup champion Tampa Bay Lightning. And it may suggest that we won't see quite as many fireworks this offseason as previously thought.
Dubas Is Keeping the Core Intact
There's no doubt that the Leafs had a disappointing end to their 2019-20 campaign. With their qualifying round loss to the Columbus Blue Jackets, they missed the playoffs for the first time since 2015-16 – the infamous (and painful) tank year that allowed them to draft franchise center, Auston Matthews. And on the heels of such disappointment, fans and media members alike called for big changes.
Related: 3 Hidden Gems the Maple Leafs Should Consider Drafting
The defence needs an overhaul, they said. The team needs more physicality, they said. Trade William Nylander or Mitch Marner, they said.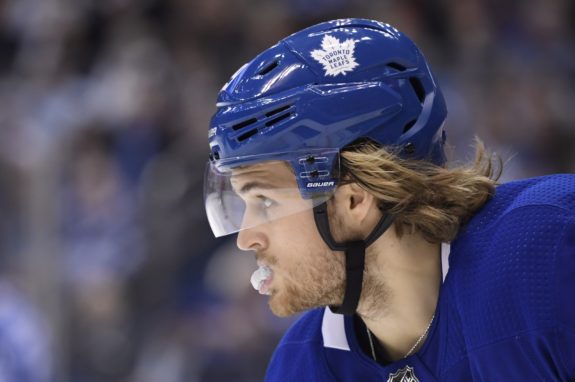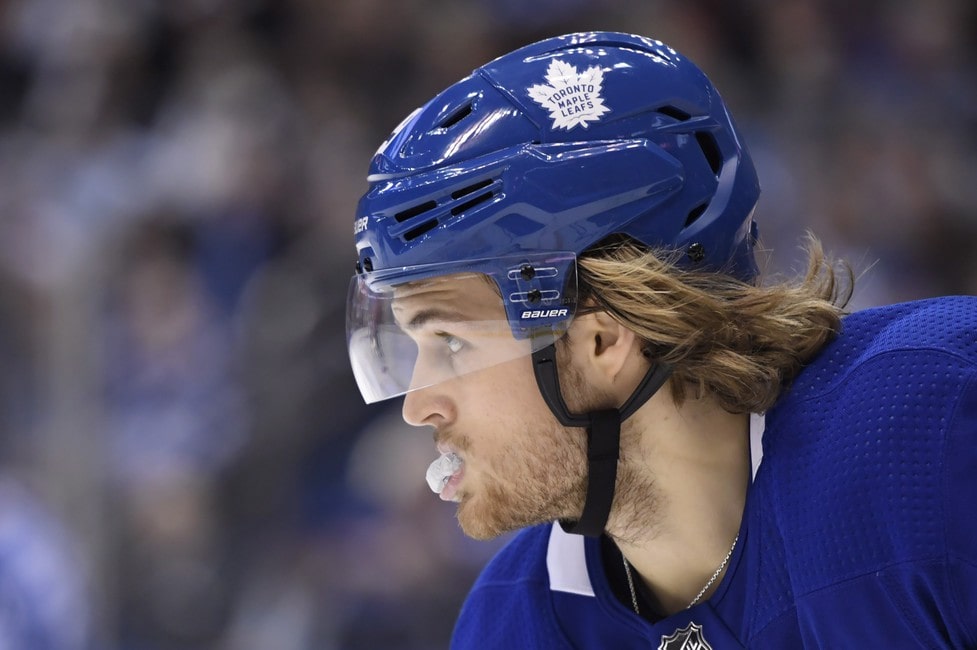 Based on Dubas' comments on Monday, it doesn't appear he's listening to the noise.
There are always things you can learn — not just in hockey but all of the other sports teams that go a long way in the playoffs and have very successful seasons. There is a lot we can learn from Tampa…

I thought their best players faced huge questions after the 2019 loss. I thought their best players — each and every one of them –was spectacular in the playoffs. They were extremely competitive. They produced at a very high level. They responded when the team was down. As much as there is the focus on the changes around the outside of the roster — which I thought were great moves — I thought it was the top end of their roster and how competitive they were and how dominant they were from the minute they got inside the bubble all the way to the Stanley Cup. That really stood out to me and I hope that we take from it.

From Kyle Dubas' press conference on Oct. 5, 2020
We all know that Dubas is a bit of a cryptic speaker: he plays his cards close to the chest. However, in fielding the question about what the Leafs can take from Tampa Bay's success, I think he gave us a clear insight into his thought process about how the team will be constructed on his watch.
Related: Which Maple Leafs Are Truly "Untouchable?": Where Morgan Rielly Fits
What Dubas saw from the Lightning's Cup run this summer was a team that was driven by its stars – its core – and he's right. Nikita Kucherov led the way with 34 points, followed close behind by Brayden Point with 33 and Victor Hedman with 22. who won the Conn Smythe Trophy. People want to focus on the trades that Tampa made at the deadline, arguing that the grit and physicality of bottom-six guys like Patrick Maroon and Barclay Goodrow pushed them over the edge. No doubt they were helpful additions and it certainly makes for a nice story, but it's clear who was driving the team and who ultimately won them their first Cup since 2004: their core.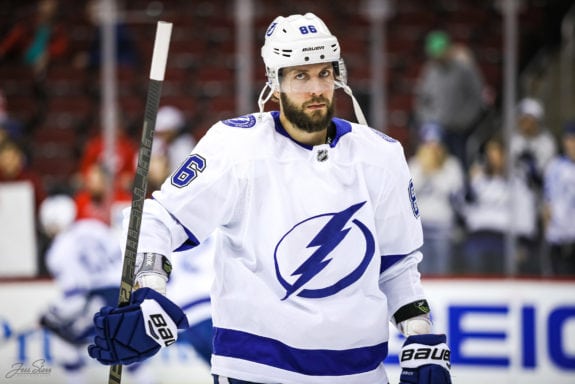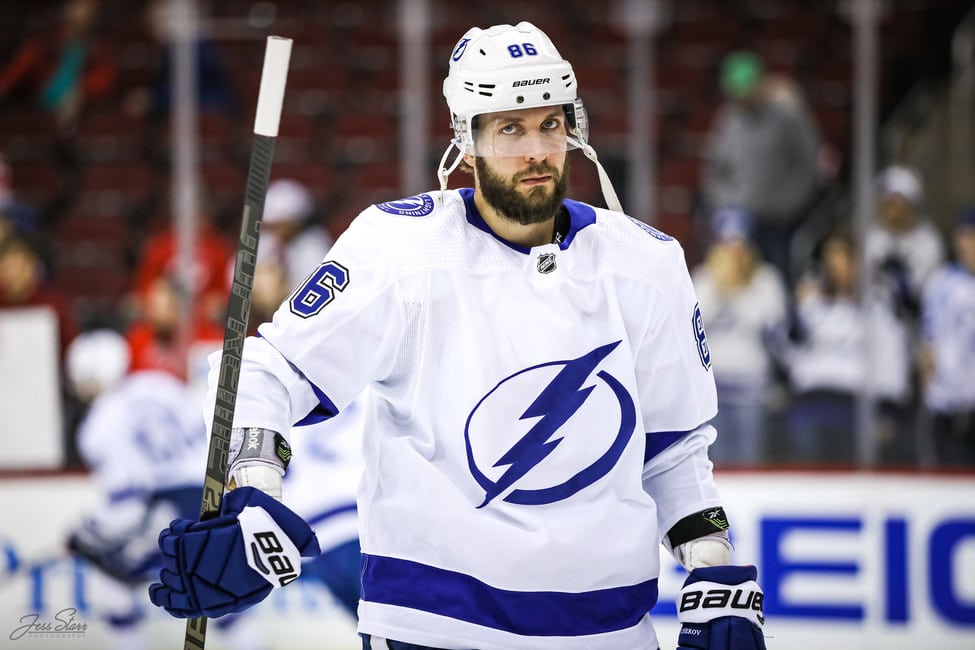 Speaking of the core, this current Tampa squad truly began the building process way back in 2008 when Steven Stamkos was drafted first overall. He was soon joined by Hedman (2009), Kucherov (2011), and Andrei Vasilevskiy (2012), then finally Point in 2014. This is a team that made the Eastern Conference Final for the first time back in 2011 and even made it to Game 6 of the Stanley Cup Final against the Chicago Blackhawks in 2015.
This is a team that's been a perennial contender for the last decade but could never get the job done. This is a team that won the Presidents' Trophy a year ago, only to get swept by the Blue Jackets in the first round. That's probably more embarrassing than any defeat this Maple Leafs team has suffered, but guess what? They didn't blow it up. They stuck to the process, and that's Dubas' point.
Related: 4 Maple Leafs Poised For Breakout Seasons
And as long as Dubas is in charge, the Leafs' success will rest on the shoulders of their core four: John Tavares, Matthews, Marner, and Nylander. There will certainly be a learning curve (it only took Tampa 10 years!), but the GM is hedging his bets that they'll figure it out.
Which brings us to his next point…
The Pressure Is on the Leafs' Stars to Bounce Back
It's clear that Dubas is placing his trust in his core players, but with that trust comes great pressure and responsibility. Going back to the Lightning and their crushing defeat to the Blue Jackets last year, it's clear that they came into the 2019-20 season with a sense of vengeance and a chip on their shoulder. The same will be expected of this Maple Leafs group next season.
Related: Maple Leafs Re-Sign Spezza
[Tampa] had a major disappointment after a record-setting regular season for them the year prior, and how it affected their mindset heading into the season in terms of their focus and competitiveness and how they wanted to play, and how it manifested itself through the regular season and playoffs.

The fear that you always have or that I think about a lot is that you are going to hear a lot that our team is going to be judged in the playoffs — which it will — but one of the key things we have done the last number of years, whether it was the start of last year or the end of the 2018-19 season, was had bad stretches in the regular season that have cost us finishing higher in the standings and giving ourselves a more favorable position going into the playoffs. This year, that manifested itself in us being in a qualification round and not in the round-robin.

The key for us that we can learn is how key the regular season is as well as our mindset, focus, and competitiveness every day in the regular season. The regular season serves you in the playoffs; it serves you in your positioning and in the fact that you have built a way to play competitively throughout the whole year. That serves you in the playoffs.

From Kyle Dubas' press conference on Oct. 5, 2020
Dubas may have a different perspective than some, but he's obviously seeing the same things that everyone else is. In this case, he's well aware that the Leafs were not consistent enough on a night-to-night basis this past season. They would dominate a team like Tampa one night, only to get embarrassed by a bottom-feeder a few days later. They would put on an offensive clinic only to give away their two or three-goal lead like candy. It's those young (immature?) mistakes that the Maple Leafs will have to clean up if they want to be successful, and that starts with their core.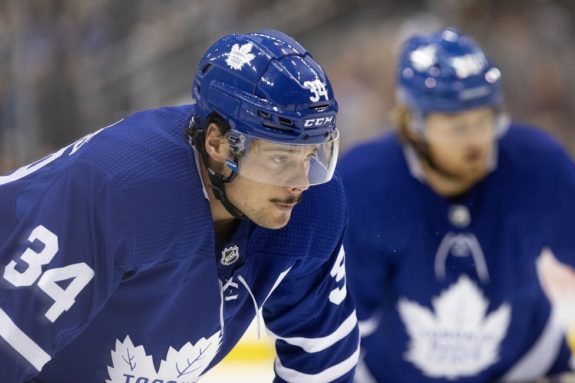 We saw Matthews blossom into a dominant two-way force down the stretch, but he's going to have to bring that level of compete every night. We saw Marner put up a 90-plus point pace again, but he seemed largely invisible for long stretches, and that just can't happen given what he's being paid. We saw Nylander set a new career-high with 31 goals, but he'll need to prove himself again (and again, and again). And that level of consistency will bleed through the rest of the roster, as it has in Tampa.
---
---