Mission accomplished.
With a 5-1 loss to the New Jersey Devils on Saturday night, the Toronto Maple Leafs made sure they would finish in 30th place in the NHL standings. That ensures that the Leafs will have a 20% chance of winning the draft lottery and drafting Auston Matthews.
Thus ends the 2015-16 season for the Maple Leafs. A season that pain was promised. A season where expectations were at the lowest. However, this rebuild is what the fans wanted and were screaming for years for it to happen. It might not have been fun to watch, but in the end, the Leafs did what they came to do.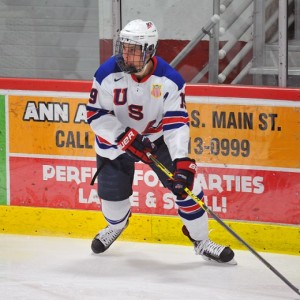 Looking To The Future
While the Leafs did finish last and didn't look good on most nights, fans got a glimpse of what the future could look like in the near future. We saw William Nylander, Zach Hyman, Nikita Soshnikov and nine others make their NHL debuts after the trade deadline. The youngsters eventually helped the Leafs to six wins in an eight-game span that put a scare into fans of tank nation. Now most of the call-ups will head back to the Toronto Marlies and get ready for a long playoff run.
Now, of course, this doesn't mean that the Leafs will select first overall. What this does mean is that the Leafs can draft no lower than fourth overall. This gives them a great start to their offseason. Whether it be Matthews, Patrik Laine, Jesse Puljujarvi or any other of the top prospects, the Maple Leafs will have another blue-chip prospect to add to their already impressive collection.
Toronto Maple Leafs Writer At The Hockey Writers.