If you're a fan of hockey, although the Toronto Maple Leafs lost 4-3 to the Ottawa Senators on a back-to-back game on Sunday night, you have to be happy for young Senators' goalie Joey Daccord who won his first NHL game in goal. He was clearly both excited and emotional after the game about that win.
Related: Maple Leafs News & Rumors: Rakell, Campbell, Woll & Vehvilainen
However, if you're a Maple Leafs' fan – well, Daccord's success probably matters much less than your team's loss. Still, there are a number of reasons for that loss. First, it was a back-to-back game and that's often difficult – the Senators were rested and at home. Second, the team lost an hour when Daylight Savings Time sprung forward. Third, the team traveled by plane the morning of the game from Toronto to Ottawa, and that's an issue.
The stars weren't aligned for a victory. The problem is that this game wasn't a one-off. The team's been in a bit of a meltdown and this game didn't help. They need a reboot and fortunately have break coming up this week.
In this edition of Maple Leafs News & Rumors, I'll comment on some of the action from the game and where that puts the team and its players going forward.
Item One: Michael Hutchinson Has His Worst Game of the Season
For as good as Michael Hutchinson has been this season in net for the Maple Leafs, he simply had a horrible game on Sunday night against the Senators. He came into the game with a 3-2-0 record on the season, a goals-against average of 2.03, and save percentage of .934. Given that the Senators scored two times on three shots, his statistics ballooned to a goals-against average of 2.38, and save percentage of .922.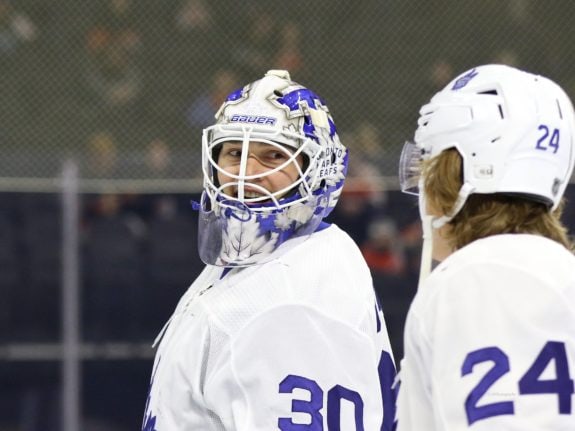 The 31-year-old Hutchinson certainly has not been the Maple Leafs' first option, but he has capitalized on the chances he's had in net. But he simply looked lost against the Senators, who entered this game having lost five of six games and had only scored just over two goals-a-game over that span.
Related: Then and Now: The Maple Leafs All-Time Centres
Hutchinson was quickly pulled and Frederik Andersen, who had played the night before, jumped between the pipes. Andersen played much better except for two quick goals and took the loss on the score sheet. However, this was Hutchinson's hole and the team couldn't dig out of it. For some reason, he wasn't ready at all to play.
Item Two: William Nylander Extends His Point-Scoring Streak to Four Games
William Nylander didn't score a goal, but he did register an assist to extend his point streak to four-games. During that streak, he's scored two goals and two assists. He now has 24 points in 30 games on the season.
Item Three: Zach Hyman Scores Twice in Sunday's Loss
Zach Hyman continues to look strong on the ice and scored two goals in Sunday's 4-3 loss. The 28-year-old Hyman now has scored 10 goals and eight assists (for 18 points) in 28 games on the season. Interestingly, Hyman saw some time on the team's first line partnering with Auston Matthews and Mitch Marner. It will be interesting to see how much time he spends there.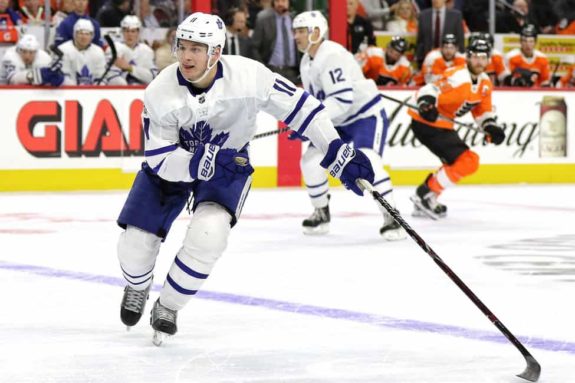 Hyman has looked good wherever he's played; and, on the night, he seemed to be in the midst of the action. His goal, along with John Tavares' goal, gave the team some hope for a comeback but the team just had too big a hill to climb and not enough time to climb it.
Item Four: John Tavares Scores a Goal and an Assist
John Tavares scored two points in the loss to the Senators. His assist came on Hyman's second goal of the game and he scored as well in the third period to bring the game within a goal. On the season, Tavares currently has nine goals and 17 assists (for 26 points) in 30 games. Of those 26 points, he's been especially strong on the power play and has scored nine of those points with the man advantage.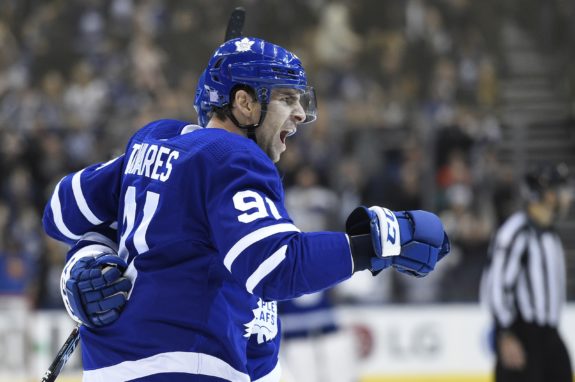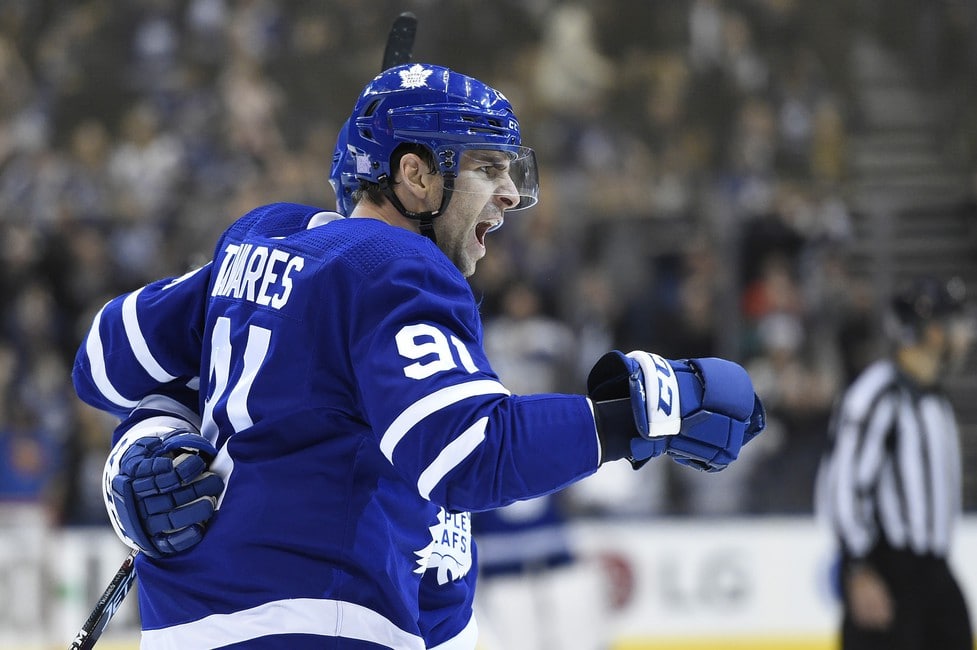 Item Five: Morgan Rielly Tallies a Pair of Assists
Although the game was a loss, Morgan Rielly looked involved on the offense all game long and recorded a pair of assists on the night. He had the secondary assists on Hyman's first-period goal and Tavares' third-period goal. Rielly's been on a bit of a roll recently and now has 24 points in his 30 games in the 2020-21 season. That also includes five assists in his last four games.
Related: Whitecaps' Thunstrom Triumphs Through Trying Times
Item Six: Both Auston Matthews and Mitch Marner Add to Their Scoring Totals
Currently, both Auston Matthews and Mitch Marner rank in the top five of NHL scoring. Matthews now has totaled 21 goals and 15 assists (for 36 points) and is tied with the Winnipeg Jets' Mark Scheifele for fifth spot. Marner now has scored 11 goals and 28 assists (for 39 points) and is in fourth spot after the Edmonton Oiler's duo of Connor McDavid (52 points) and Leon Draisaitl (45 points) and the Chicago Blackhawks' Patrick Kane (who has 41 points) on the season.
What's Next for the Maple Leafs?
It seems to me that the Maple Leafs need a rest and a reorganization. The team's in a bit of a funk – one of those times during the season when things just don't seem to go right. The team doesn't play again until they face the new-look Calgary Flames in a back-to-back on Friday and Saturday in Toronto. By that time, a few of the team's injured players might be back in the lineup.
Related: Toronto Maple Leafs: Revisiting the Nazem Kadri Trade
Is there a chance that Wayne Simmonds might be back? It seems almost certain that backup goalie Jack Campbell will be back and probably taking part in one of those games.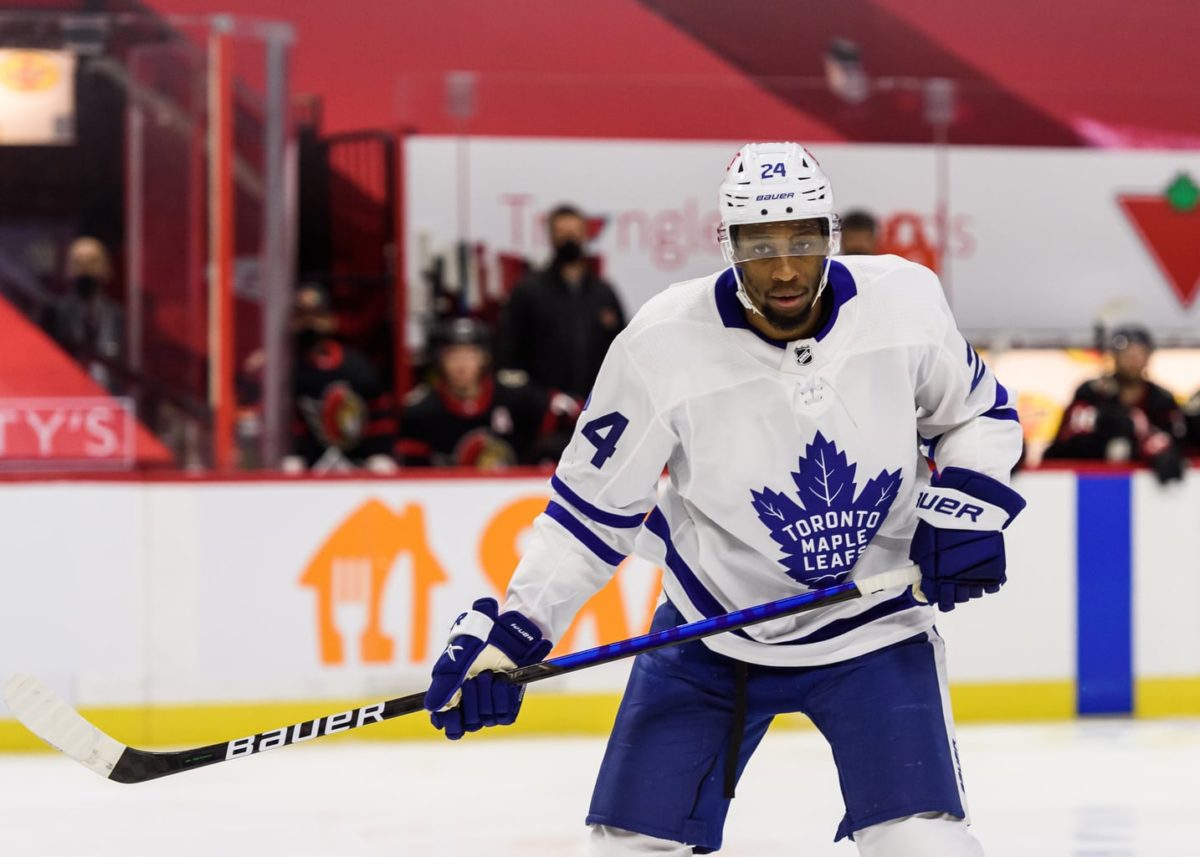 The team – for all its woes – remains in first place in the North Division with a 19-9-2 record (40 points) with 30 games gone in the 56-game season. Their fate remains in their own hands.