Coming into the offseason, re-signing Connor Brown and Zach Hyman was on the Toronto Maple Leafs' to do list. Minus the Marleau signing, it wasn't an eventful offseason in Toronto, but locking up Brown and Hyman was a priority.
The two joined the team for their first full NHL season and contributed right away. Now, after seeing what they can do, it's clear they'll be looked upon to benefit the team's future and their contracts will as well.
Zach Hyman
Zach Hyman didn't get enough credit last year. Sure, for someone playing on a line with two star rookies in Auston Matthews and William Nylander, he didn't produce a ton. That being said, in his first full NHL season, he scored 28 points and was one of the team's best penalty killers.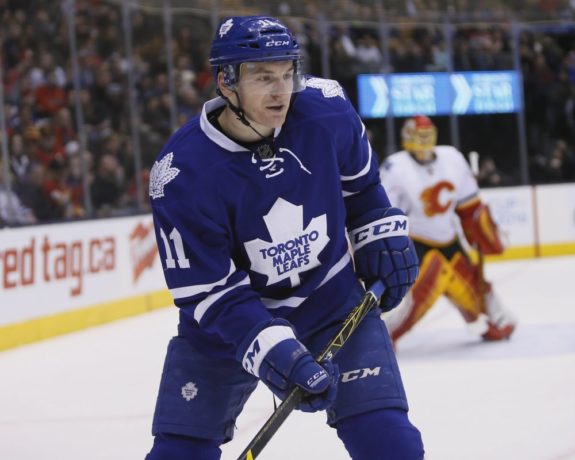 At $2.25 million per year, Hyman will have what is one of the fairest contracts of any NHL player right now. He's not going to be a top-six guy and shouldn't be paid like it, but he has the potential to be one of the best bottom-six players in the league. The great thing about the contract is that Hyman has the potential to exceed 28 points per year and his peak could end up being 10 points higher and it's pretty unlikely that he'll end up being worth less than his salary, and even if he is, it's only $2.25 million.
The only thing wrong with Hyman's contract is the term. At four years, the contract will expire when he's 29 years old, which is an awkward age to re-sign players. He will be at his peak but a decline is inevitable and the debate to re-sign or not re-sign him will be prominent. Toronto had the option to bridge Hyman for a year, but that would have given him the opportunity to push himself in his contract year to cash in at a higher price. Overall, the Hyman contract makes sense and will benefit the Leafs in the future.
Connor Brown
Connor Brown has tremendous upside. He scored 36 points playing alongside Nazem Kadri and Leo Komarov in 2016-17. Whether that line stays together or not, considering the addition of Patrick Marleau, it's plausible that Brown hits the 45-point mark this year if he stays healthy again.
Brown waited a while for his contract, but, like Hyman, the deal is mutually beneficial. Brown is already worth considerably more than $2.1 million and if he had signed a long-term deal it would have been in the $3.25 or $3.5 million range. Signing Brown to a three-year deal instead of two means that Auston Matthews and Mitch Marner will be signed by the time Brown needs a new contract, avoiding a headache for Leafs management.
The one downside to Brown's contract is that in three years, he could be worth quite a bit of money. What could have been a long-term extension at $3.5 million may rise considerably if Brown's play continues to improve in the next three years, which is likely. That being said, the deal gives Toronto the cap space they'll need in the coming years while giving Brown more time to show what he can do, meaning everyone wins.
The fact that the Leafs will have both Hyman and Brown for the next three years at a combined cap hit of $4.35 million is mind-blowing. The contracts give Toronto the space they need to negotiate with their young superstars and are fair for all parties involved. These signings are the type of moves that will keep their young group of talent together for years to come and give them the chance to contend into the future.