Rumblings and rejected-worthy trade speculation have covered social media when it comes to the Toronto Maple Leafs and their fanbase — as it does every year leading up to the NHL's Trade Deadline.
As such, this year is no different. Calls to move Alex Kerfoot and Pierre Engvall are second only to the trade talk around Justin Holl. Meanwhile, hopes amongst the fanbase are that the Maple Leafs will land the big-name players available — including Jakob Chychrun, Timo Meier and Patrick Kane among others.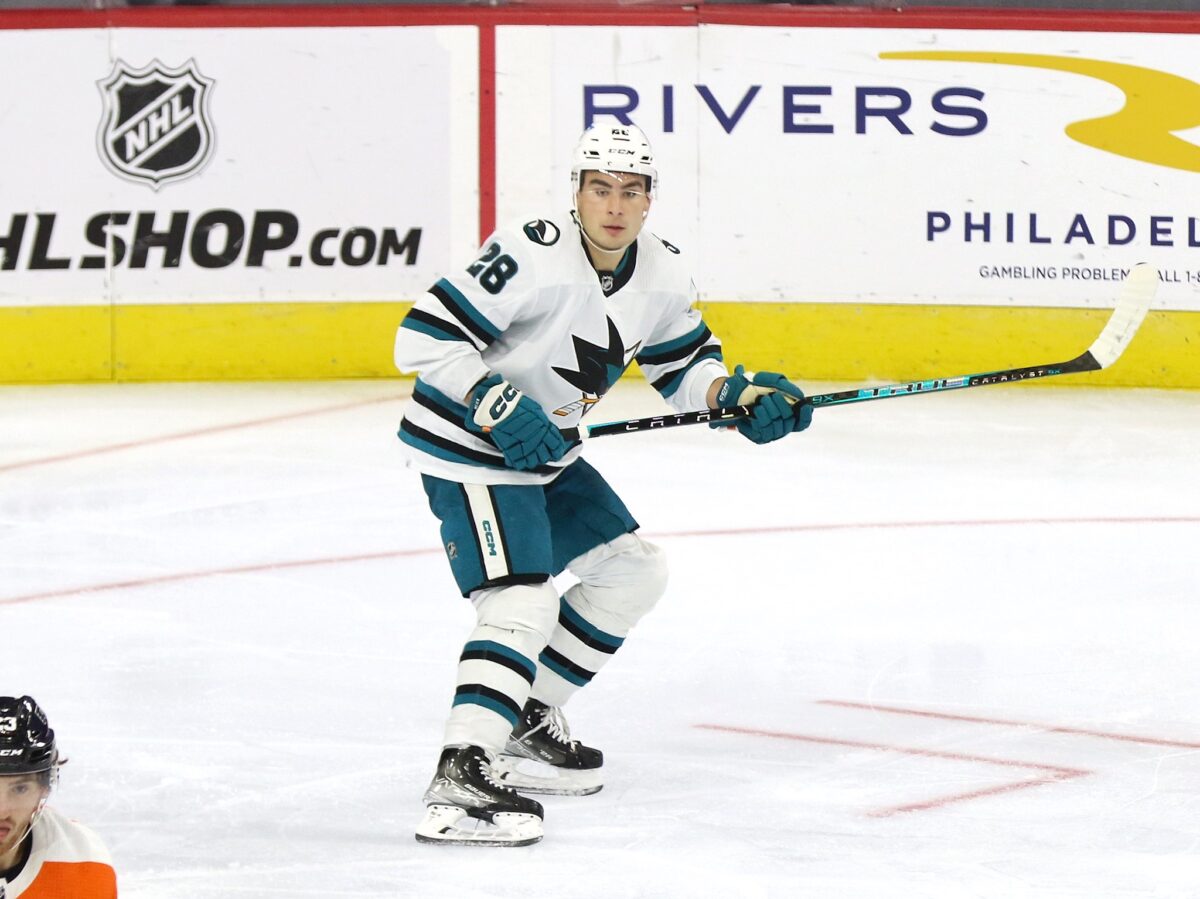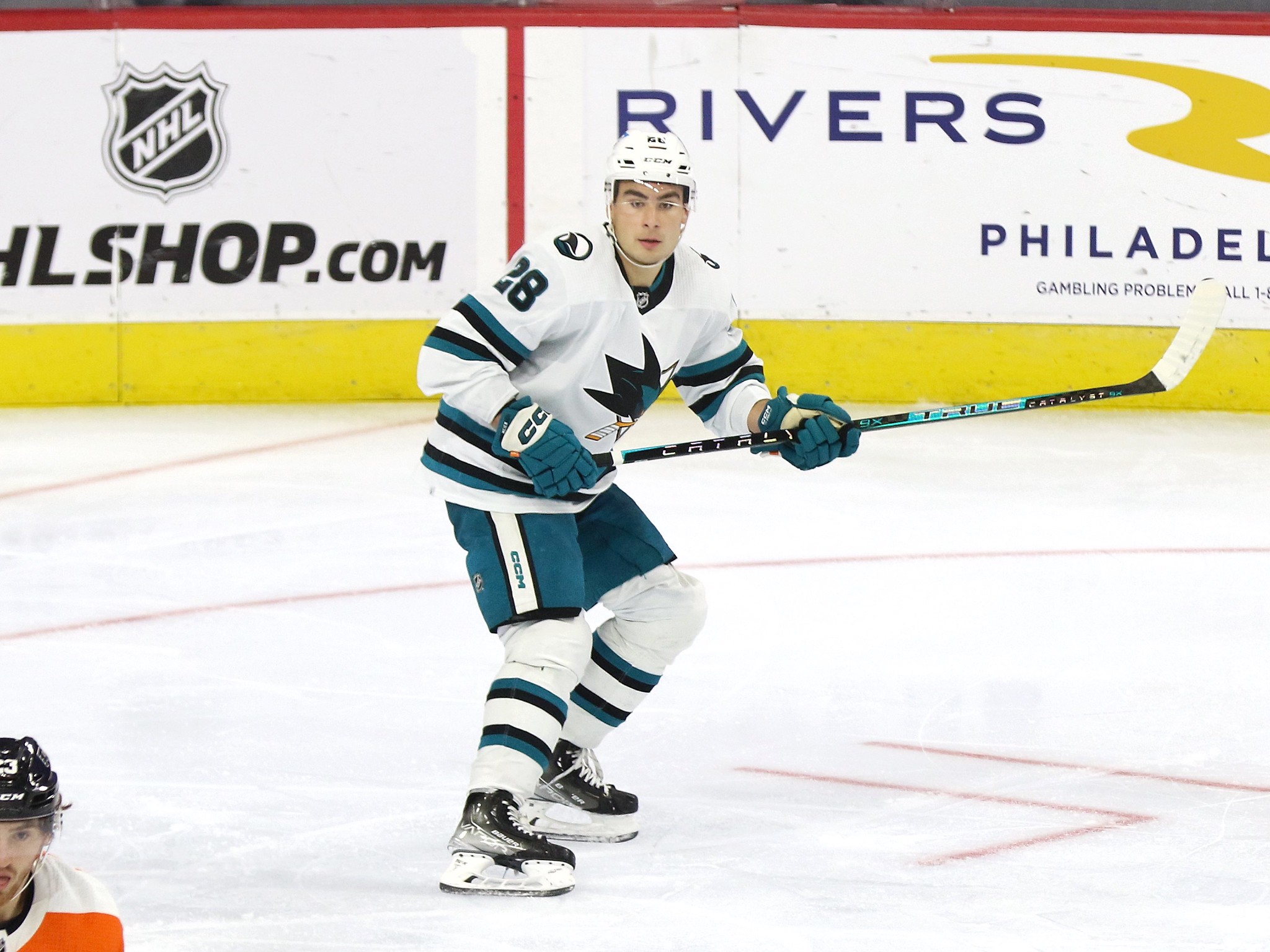 But it's not unrealistic to say that a quieter deadline for Kyle Dubas and the Maple Leafs might be more of a success overall than going after the big-name targets. After all, looking past the 2022-23 playoffs, maintaining big-name acquisitions might not be as realistic as continuing to build around their core four.
With that in mind, don't expect the Maple Leafs to stay completely quiet as the deadline nears, but it wouldn't be surprising if they chose to go with depth over distinguished stars.
Maple Leafs Still Searching for Second-Line Winger
As of now, the Maple Leafs top priority should still be a second-line winger to play with John Tavares and Mitch Marner. It's a hole they've technically had since the offseason with a turnstile of players having filled in the gap to this point in the season.
For a while, Calle Jarnkrok filled in nicely. But there was no doubt that he wasn't going to be the full-time winger for the Maple Leafs' second line. Kerfoot, William Nylander and others have had a go at times this season, with no real luck on finding a legitimate option to fill the spot.
Sure, chemistry will be a likely question mark regardless of who the Maple Leafs acquire in this position, but there are some candidates that could offer must-haves for the Maple Leafs given their recent lacklustre results come playoff time.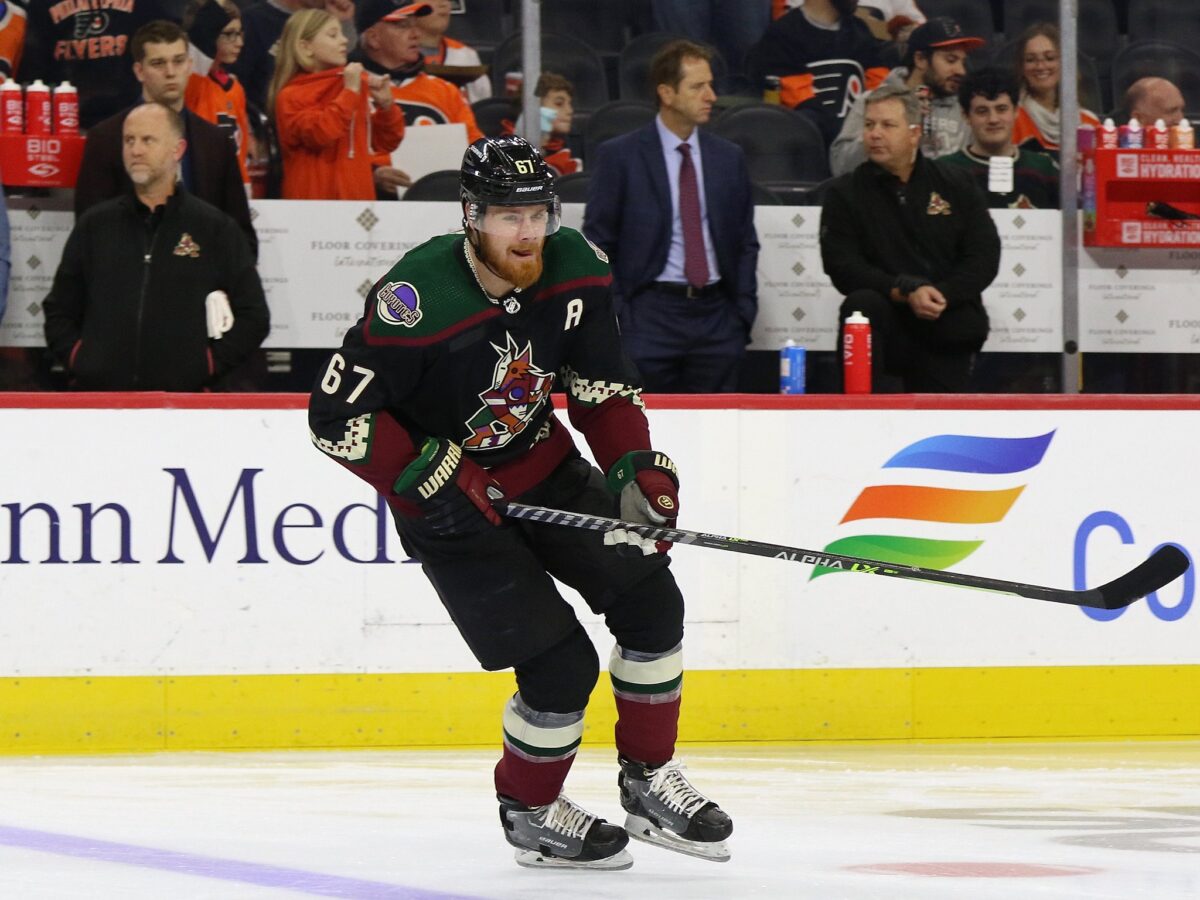 One of those players is Arizona Coyotes' forward Lawson Crouse. As mentioned in a recent article, Crouse offers the Maple Leafs a physical option on the second line with some offensive upside. Whether he's reached his ceiling at 25 years old or not remains to be seen, but given his production this season on a Coyotes team that is headed for the Connor Bedard sweepstakes, he remains a valuable asset that wouldn't necessarily fall under the tag of being a big name acquisition.
As such, he could come at a slightly cheaper price than other players that have been rumoured to the Maple Leafs, including Meier and Kane.
James van Riemsdyk is another option that has been floating around — especially with the team's familiarity with the left winger. He still has some good hockey ahead of him and could provide the Maple Leafs second line with the boost they are looking for in the short term.
---
Latest News & Highlight
---
Other names like Max Domi and Tyler Bertuzzi have floated around and would bring a smaller and edgier side of the game to the Maple Leafs lineup. They, too, would come at a cheaper cost and could be respectable fill-ins on a short-term basis for the Maple Leafs on that second line.
A move of this kind would also allow the Maple Leafs to address the back end which has been another are that has been up for discussion at times this season.
Maple Leafs Need to Bolster the Blue Line
Now, some believe that Rasmus Sandin could be the odd man out. That said, his name has come up before with it being all smoke and no fire. The major question mark will be what is going on with Jake Muzzin — with no real update, it has to be assumed he's out for the regular season at the very least.
Add to that the rumours and relative discontent from Leafs Nation around Holl at times this season and there could be room for a move on the Maple Leafs' blue line — even with Jordie Benn and Victor Mete seemingly as options for the playoffs.
Related: 4 Maple Leafs' Trade Targets From Canucks-Blackhawks Game
Still, they say that it's never a bad thing to have extra defence waiting come playoff time with how the game needs to be played and the Maple Leafs could be looking to bolster that part of their lineup and do it for cheap.
Vladislav Gavrikov is a name that has come up, however, he could be considered amongst the big names in the position — along with Chychrun, Jake McCabe and Erik Karlsson.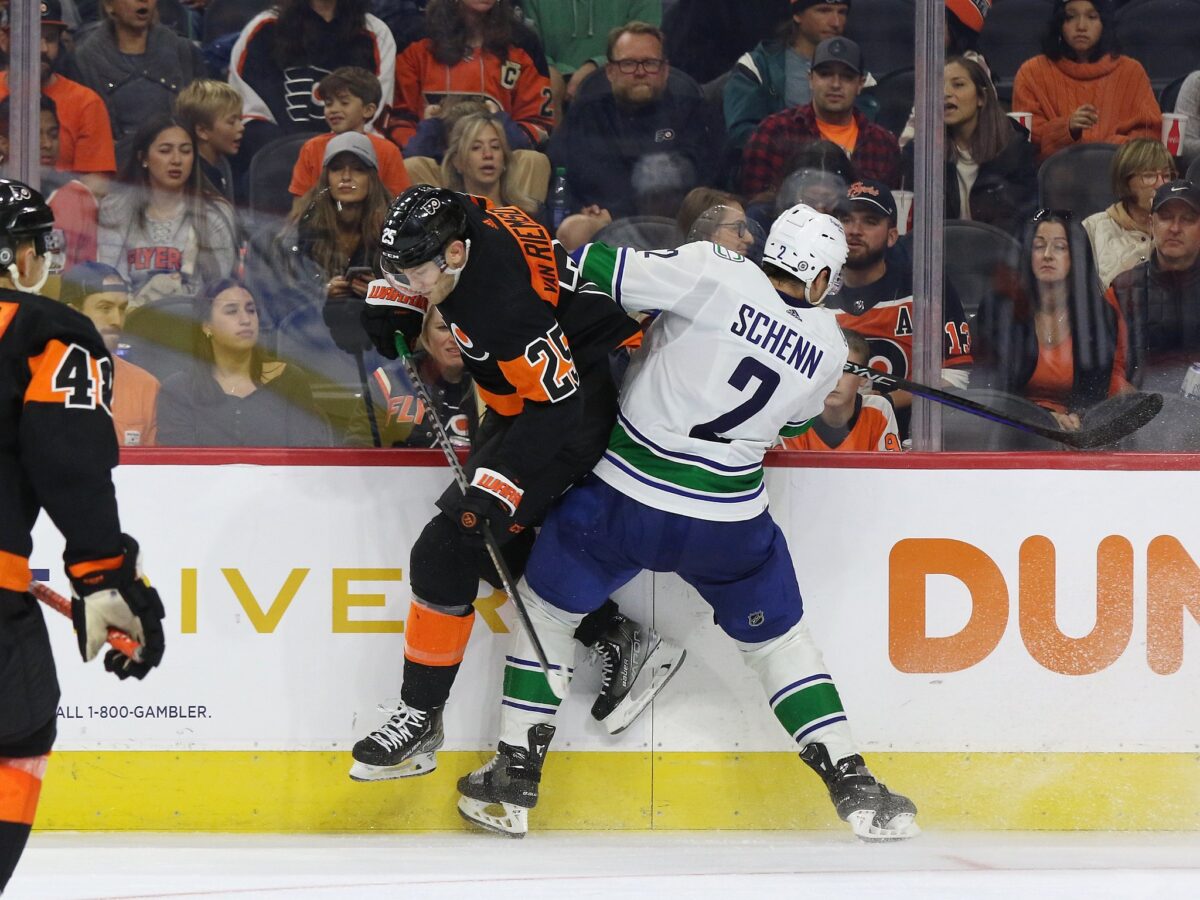 The Maple Leafs have also been linked to Luke Schenn who could make for a tough option come playoff time and has the playoff experience. But two other names that could come at a cheaper cost would be Joel Edmundson in Montreal and Carson Soucy in Seattle.
Now, the Kraken likely wouldn't give up a player like Soucy considering where they are in the standings at the moment. And the willingness for the Canadiens and Maple Leafs to trade in recent years has been questionable at best, but if Dubas is looking for a cheaper option on the back end, both of these would make sense — as would bringing back Schenn.
Less May Be More for Maple Leafs
Sure, landing guys like Meier, Gavrikov or even McCabe would be nice. It would certainly raise the excitement going into playoff time for a team that needs every ounce of it. But the truth is even with guys like Meier who is a restricted free agent, the cap becomes extremely complicated for a team that needs to sign its stars in an upcoming couple of years.
Given what they have right now and how close they have come in the first round of the playoffs in recent years, the changes don't need to be astronomical. In fact, minor changes with a little extra payoff might be just what the doctor ordered for Dubas and the Maple Leafs.
A deadline that includes Crouse and Schenn or Bertuzzi and Edmundson might not seem as appealing to the average fan, but at this point, it shouldn't be about the big names the team acquires. Rather the focus needs to be on finding overall depth that could balance the overall production of the team both on the offensive and defensive sides of the puck come playoff time — a result that could come from a quieter deadline for the Maple Leafs.
You may also like: