The 2023 NHL Trade Deadline is rapidly approaching, and star players like Patrick Kane, Timo Meier, Erik Karlsson, Ryan O'Reilly, and Jakob Chychrun have been flooding the rumor mill because of it. However, for a contender to acquire any of these players, they are going to need to be okay with parting ways with a top prospect. Due to this, let's take a look at six top prospects who could find new homes before March 3 passes.
Brendan Brisson
The Vegas Golden Knights are a team that all hockey fans should be watching very closely at the trade deadline. With Mark Stone out indefinitely due to back surgery, the Golden Knights could browse the trade market for a star winger to replace him. They reportedly have joined the Kane sweepstakes because of this, but if they hope to acquire him, Brendan Brisson will surely need to go the other way.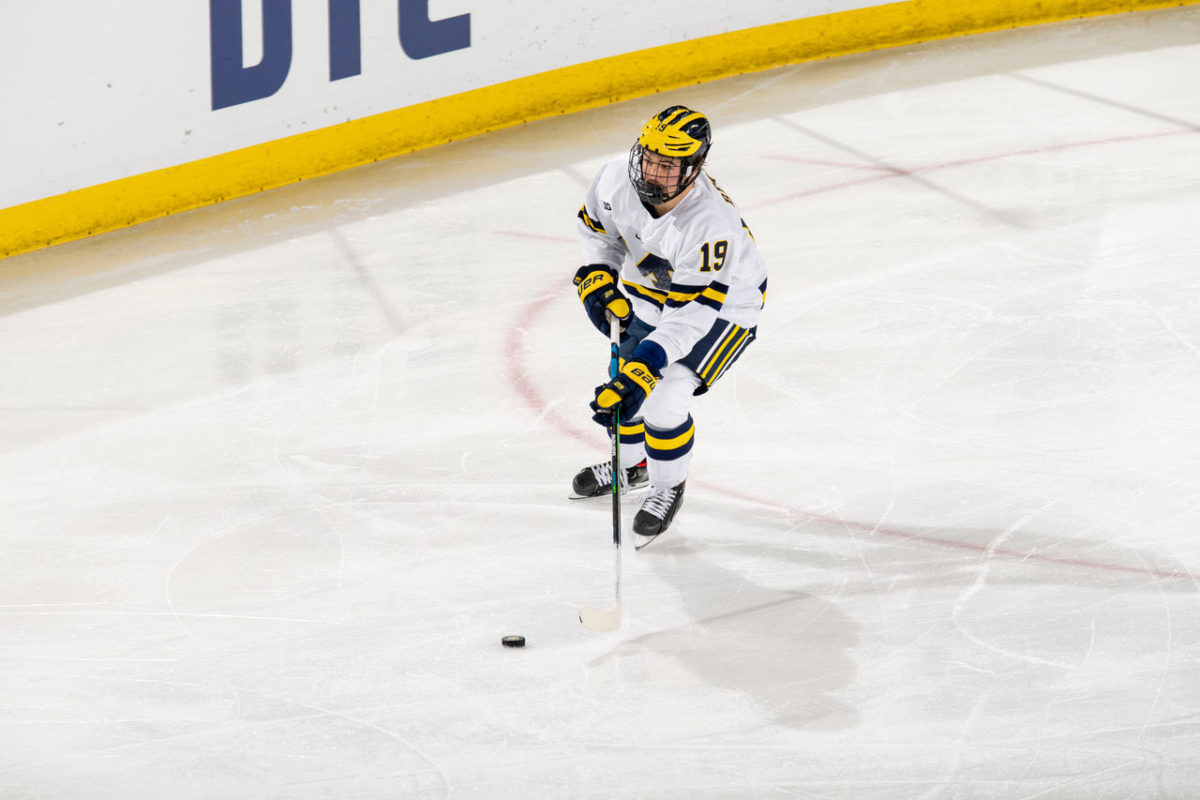 The Blackhawks are in a full-on rebuild, so they would love the opportunity to bring in a promising prospect like Brisson. The 21-year-old center is having a decent season with the Henderson Silver Knights, as he has seven goals to go along with 19 points in 38 games. When noting that the 2020 first-round pick is viewed as having top-six potential, he could be the perfect prospect for Chicago to consider.
Reid Schaefer
The Edmonton Oilers are one of the most-talked-about teams in the rumor mill right now. They are currently one of the major teams being linked to Karlsson, but if they hope to land him, Reid Schaefer will likely need to be one of the primary prospects that head back to San Jose. After all, the 19-year-old winger has all the tools to blossom into a top-six forward later down the road.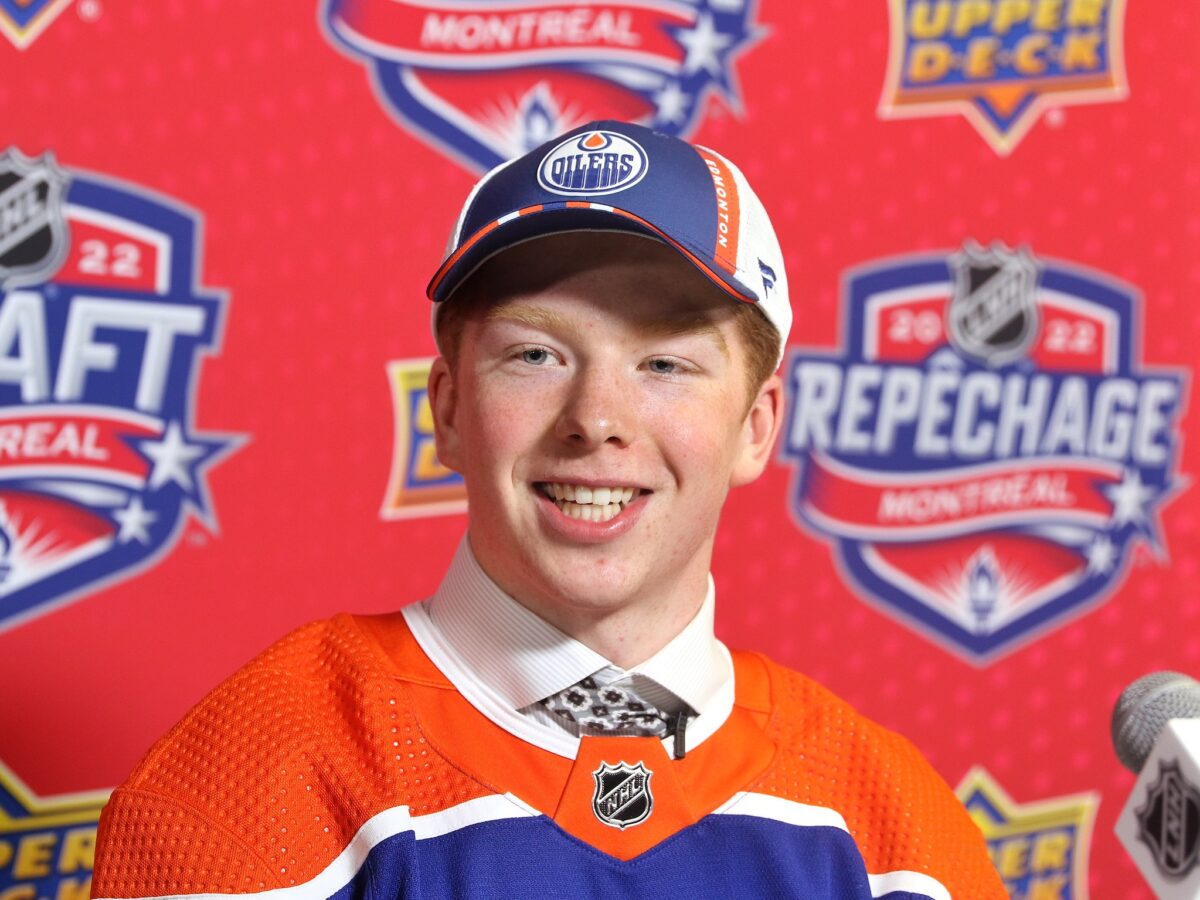 After recording 58 points in 66 games for the Seattle Thunderbirds last season, Schaefer currently has 19 goals and 36 points in 38 games. However, the 6-foot-3 forward also has been making a significant impact with his immense physicality, so he should become a very effective power forward. When noting that the Sharks are shopping Meier, perhaps they could look to add a skilled prospect with size like Schaefer.
Alex Turcotte
The Los Angeles Kings have emerged as one of the favorites to land Chychrun from the Arizona Coyotes. However, NHL insider Elliotte Friedman recently reported during a recent episode of his 32 Thoughts podcast that the Kings will not include Quinton Byfield or Brandt Clarke in any blockbuster centering around Chychrun. As a result, Alex Turcotte stands out as the next best option.
Related: 6 Dark Horse Trade Candidates at 2023 NHL Trade Deadline
---
Latest News & Highlights
---
Turcotte was selected by the Kings with the fifth-overall pick of the 2019 NHL Entry Draft, but it is taking him some time to become a full-time NHL player. The 21-year-old has appeared in 23 games this season with the Ontario Reign, where he has six goals and 14 points. Los Angeles' strong forward depth has made it hard for him to become a regular in their lineup, so perhaps a move to a rebuilding team like the Coyotes could help change that. He would surely receive more NHL opportunities if so.
Alexander Holtz
The New Jersey Devils have taken a monstrous step in the right direction this season and have an impressive 35-13-5 record. Due to this immense success in 2022-23, they are gearing up to be buyers at the deadline and have been listed as one of the potential landing spots for Meier. Although they are unlikely to part with Luke Hughes or Simon Nemec in such a move, Alexander Holtz stands out as a potential trading piece.
The Devils' strong forward group has made it hard for Holtz to cement himself as an NHL regular, and that would only become more of the case if New Jersey acquires a high-impact winger like Meier at the deadline. As a result, it would make sense for the Devils to move Holtz if it results in them landing a star that can help them in the present. In 52 games this season with the Utica Comets, the 2020 seventh-overall pick has 26 goals and 51 points.
Fabian Lysell
The Boston Bruins truly have Stanley Cup or bust expectations this season. General manager (GM) Don Sweeney has gotten the memo, as the Bruins have been linked to several big-name players like Chychrun, Meier, and Kane. However, if the Bruins hope to successfully acquire a star before the deadline passes, Fabian Lysell will likely need to be included in any deal.
Lysell is the Bruins' top prospect, and many believe that he could become a top-six winger in the NHL. As a result, there is certainly a risk in moving him, but the Bruins will need to if they want to go all in. In 31 American Hockey League (AHL) games this season with the Providence Bruins, the 2021 first-round pick has 10 goals and 26 points.
Matthew Knies
The final top prospect who we could see on the move is Matthew Knies. The Toronto Maple Leafs are heading into this year's deadline in a very good spot in the standings, but it would be wise for them to try to make one last major upgrade. As a result, they are one of the teams in on Meier, while Kane reportedly has them on his trade list. Thus, if the Maple Leafs do want to make a blockbuster trade, Knies is the prospect that sellers will demand back the other way.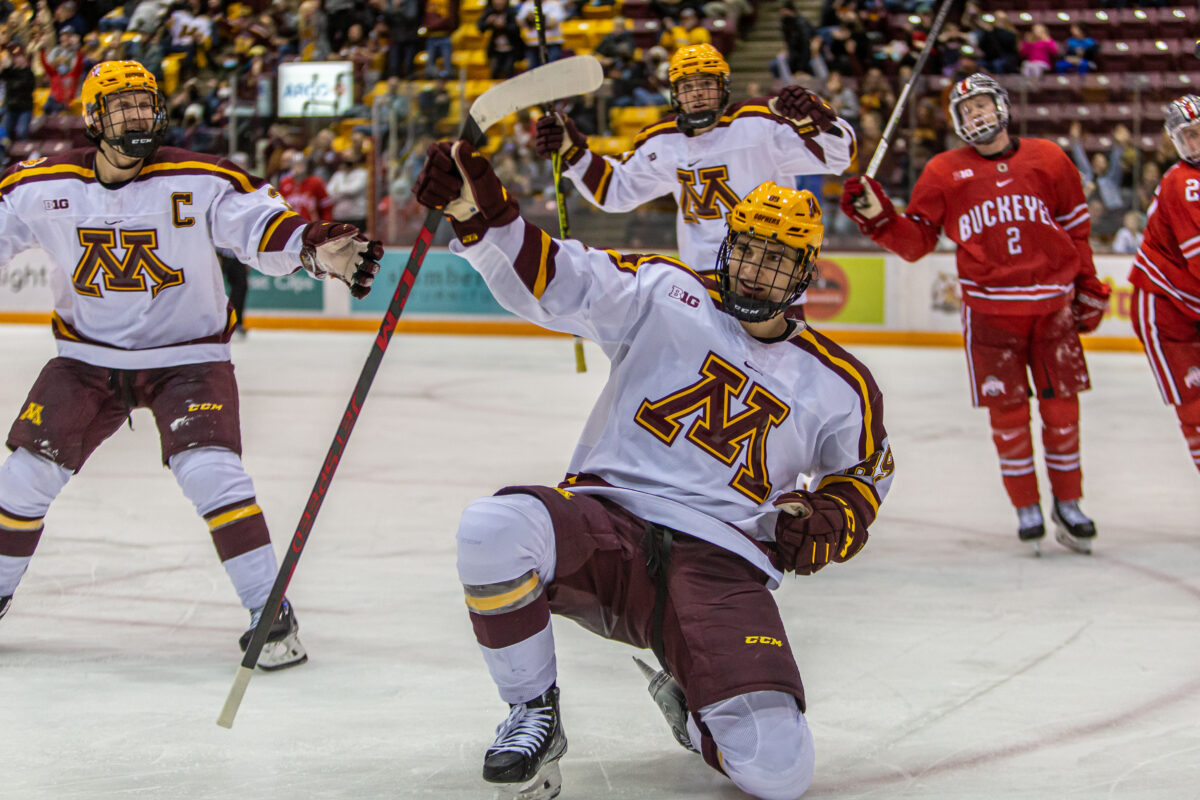 Knies is such a promising prospect, as he has the potential to become a top-six power forward in the NHL. The 6-foot-3 winger is also having a strong sophomore season with the University of Minnesota, as he has 17 goals to go along with 31 points in 30 games played.
Nevertheless, with the 2023 Trade Deadline being so close, we will now need to wait and see if any of these six notable prospects end up being traded before it officially passes.