With the March 3 trade deadline coming up swiftly on the horizon, a few big names have already been dealt as contending teams try to gain an edge on the other clubs in contention. Bo Horvat and Vladimir Tarasenko have already been traded; Horvat to the New York Islanders and Tarasenko to the New York Rangers. Another name over the weekend was popping up across everyone's Twitter timelines: Jakob Chychrun.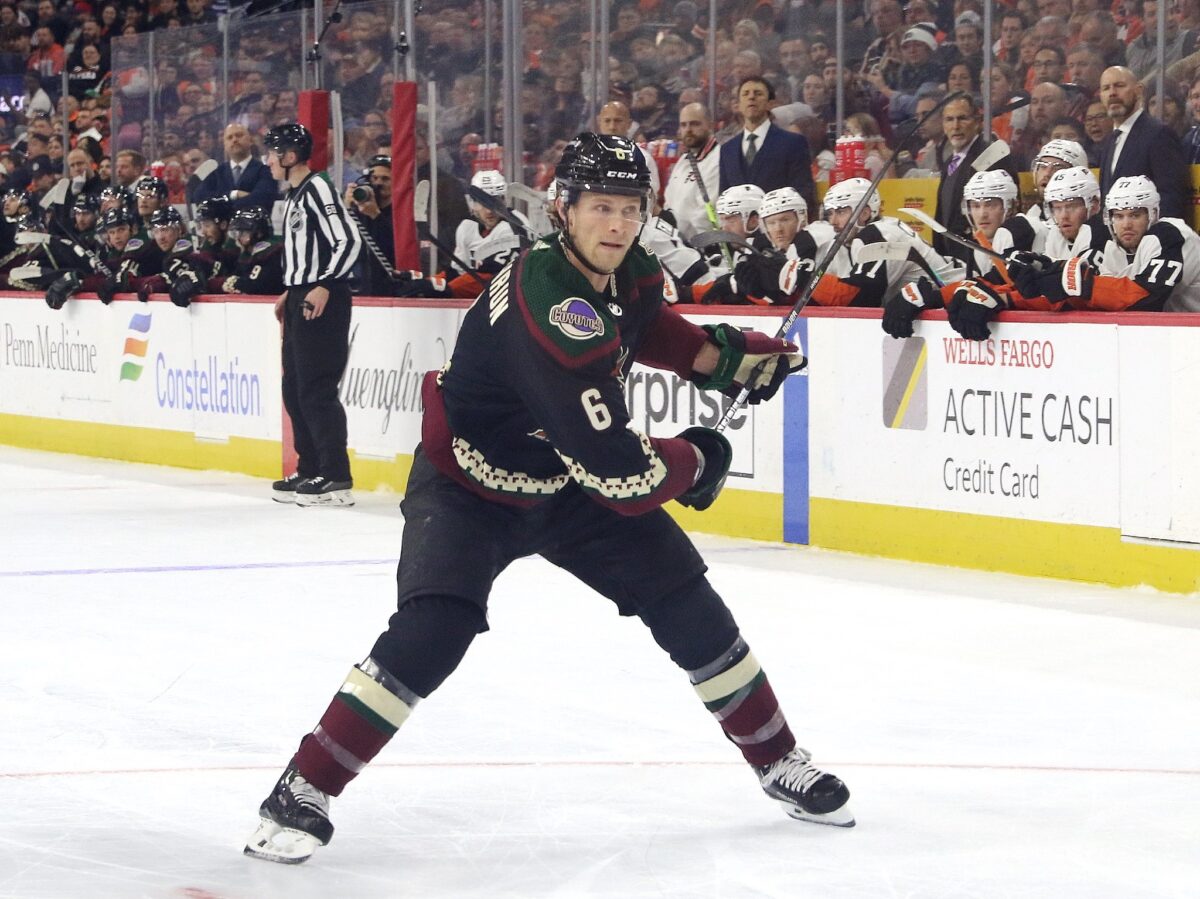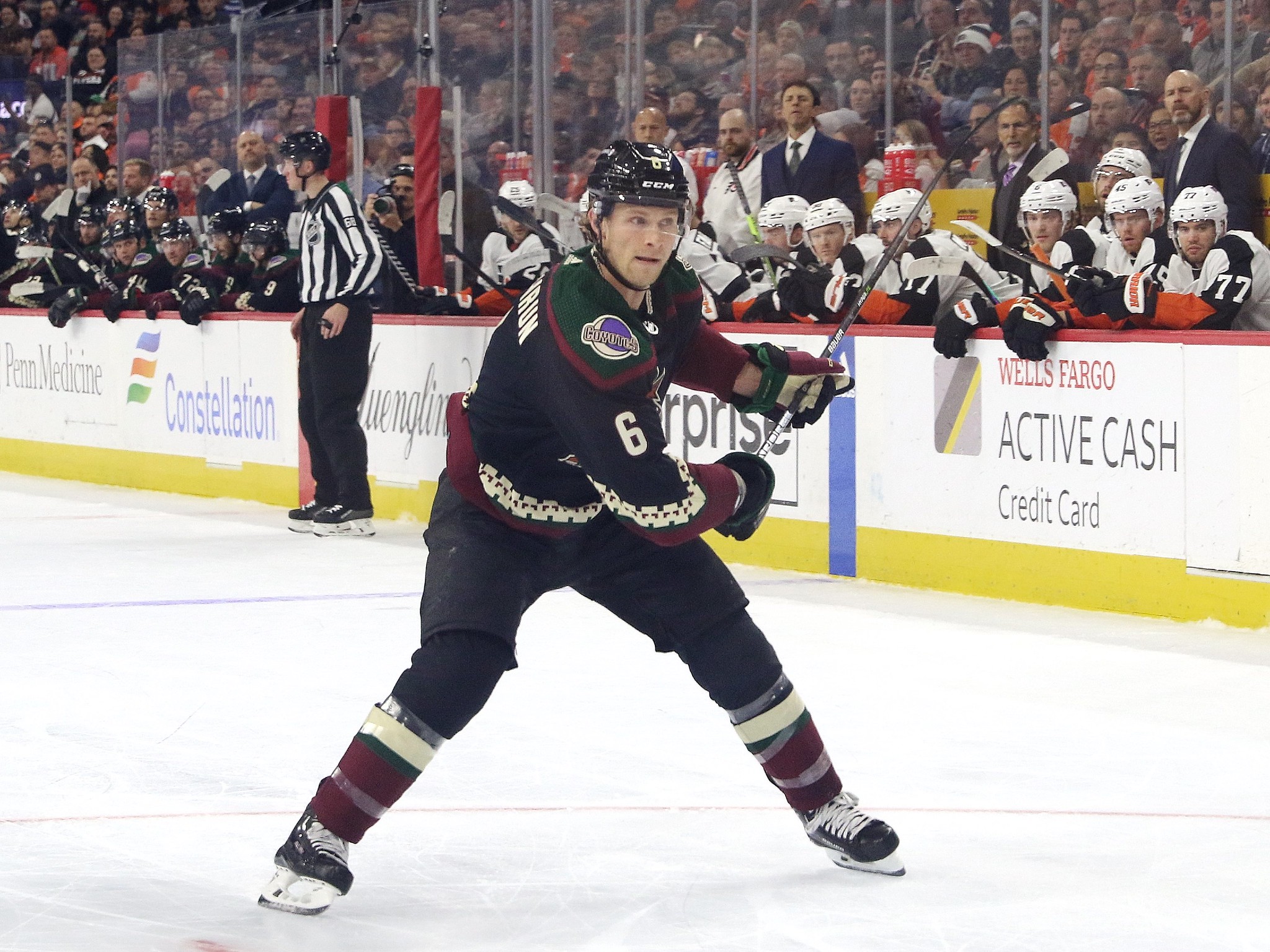 The Arizona Coyotes defender has been discussed a lot in trade rumors for several years now, with nothing but smoke and mirrors to show for it. The latest was that he was rumored to be part of a trade to the Los Angeles Kings, but that has yet to be consummated. Could he go somewhere else? The Toronto Maple Leafs, Edmonton Oilers and Boston Bruins were all rumored to be in the mix at one point or another, but I think another team should be pushing in their chips to acquire this top pairing defenceman, the Detroit Red Wings.
Related: Red Wings' Chiarot Is Not The Best Defense Partner for Seider
---
Latest News & Highlights
---
The often-maligned Ben Chiarot could be a potential piece of interest for the Coyotes, which would be the main piece going back to make this trade work. A Chychrun acquisition would allow them to improve the overall two-way ability of their defence core and give them the freedom to ease Simon Edvinsson (or another rookie defender) into a third-pairing role next season.
Chiarot Is The Defenceman The Coyotes Are Looking For
Coyotes general manager Bill Armstrong is building himself a big, tough blue line through the draft. At the 2022 Entry Draft, he selected Maverick Lamoureux, a 6-foot-7, 200-pound defender. The remaining defence selected range in height from 6-feet to 6-foot-4. Even the NHL club has built a defence corps around large defenders, as Josh Brown (6-foot-5), Jusso Valimaki (6-foot-2), Patrik Nemeth (6-foot-4) and Chychrun (6-foot-2) are the tallest regulars.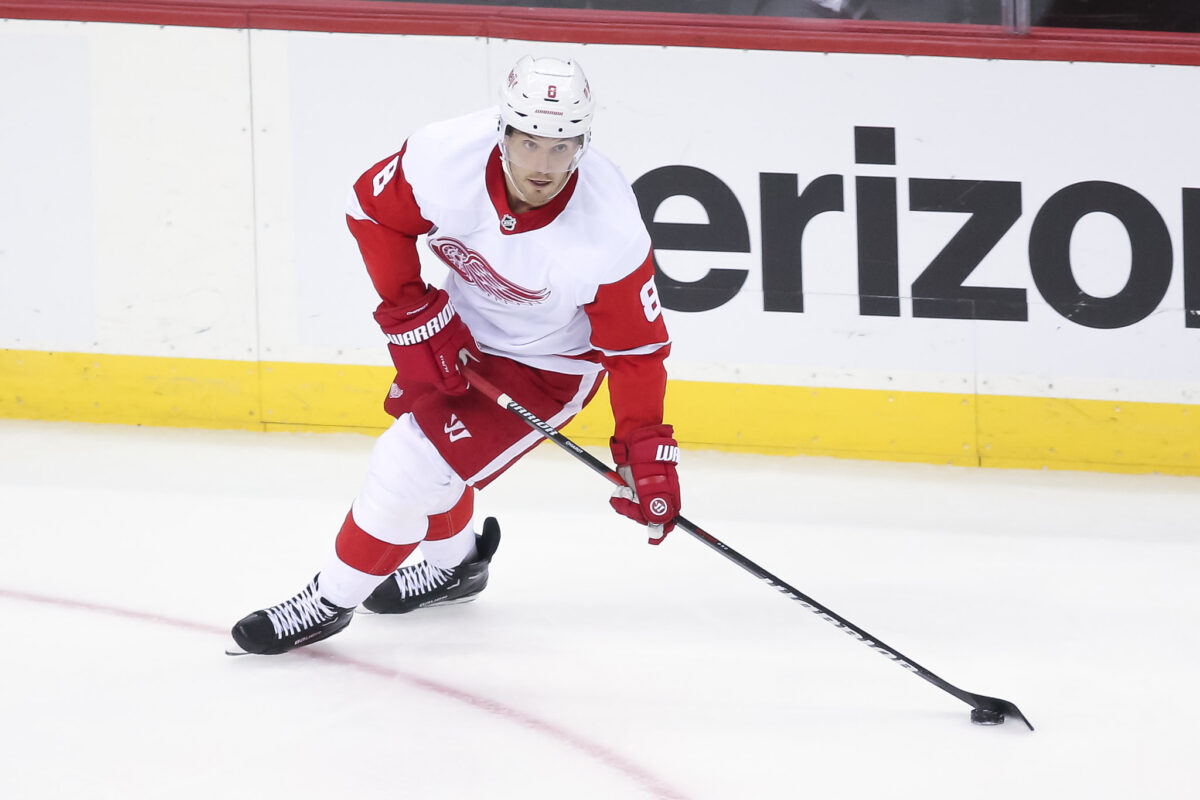 Chiarot himself is 6-foot-3, 232 pounds, which matches the kind of defender that Arizona wants for its team now and in the near future. He is known for his rugged style of play, evidenced by the over two hits per game he has averaged in his past five seasons, and he was a popular free agent ahead of last year's deadline. Red Wings head coach Derek Lalonde has spoken about the different elements that Chiarot brings to the team, specifically mentioning how he plays a hard game and his work ethic in practice. That work ethic is valuable to the young players on the Red Wings and could also be valuable for a growing and maturing Coyotes team.
What would the Red Wings need to include in a trade with the Coyotes? To start they'd need to add at least their 2024 first-round pick along with one of their two second-round picks for the upcoming 2023 Draft. Rounding out the deal might be William Wallinder and another decent prospect in Carter Mazur or Thomas Niederbach. Chiarot, Wallinder, Mazur, 2024 first, and a 2023 second-round pick might just be an enticing enough package to get this deal done.
Red Wings Need More Two Way Defenders
In today's NHL, you need defenders who play solid defensively as well as have decent offensive talent. As much as the eye test might tell you Chiarot is a great two-way guy, that's really not the case. He has struggled offensively over his entire career, posting only 0.25 points per game (P/G). Chychrun, on the other hand, has a 0.46 career P/G.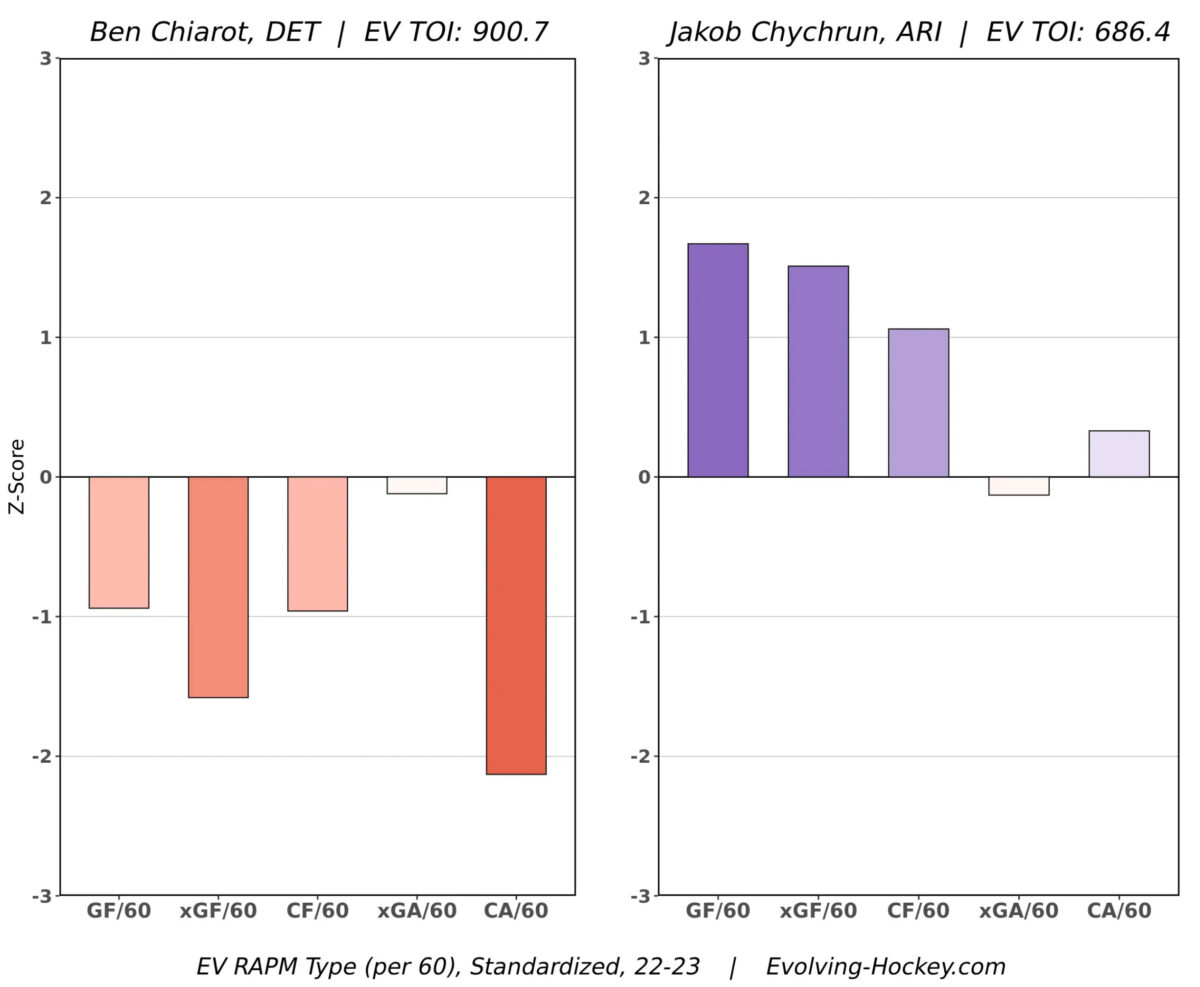 The zero line in the above graph is the average for whichever stat you are looking at. If you are above the zero line, that means you are doing better. If you are below it, the opposite is true. The darker the colour, the further from the average that stat is.
The metrics covered in this graph are all in "per 60 minutes" format, meaning each metric reflects how they do per 60 minutes of ice time. This is meant to isolate how productive a player is in the ice time they have rather than looking at the raw totals for each category. Goals for (GF/60), expected goals for (xGF/60), Corsi for (CF/60), expected goals against (xGA/60) and Corsi against (CA/60) are the five metrics in this graph.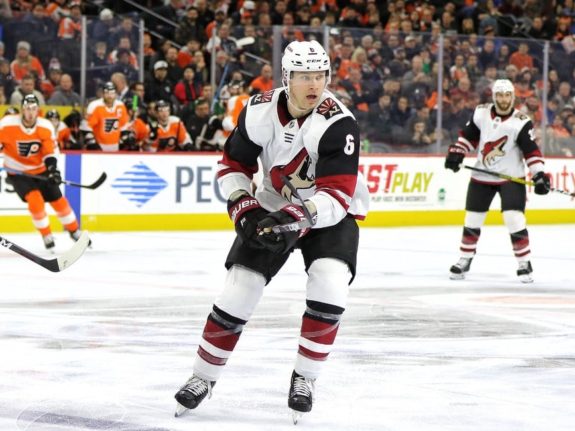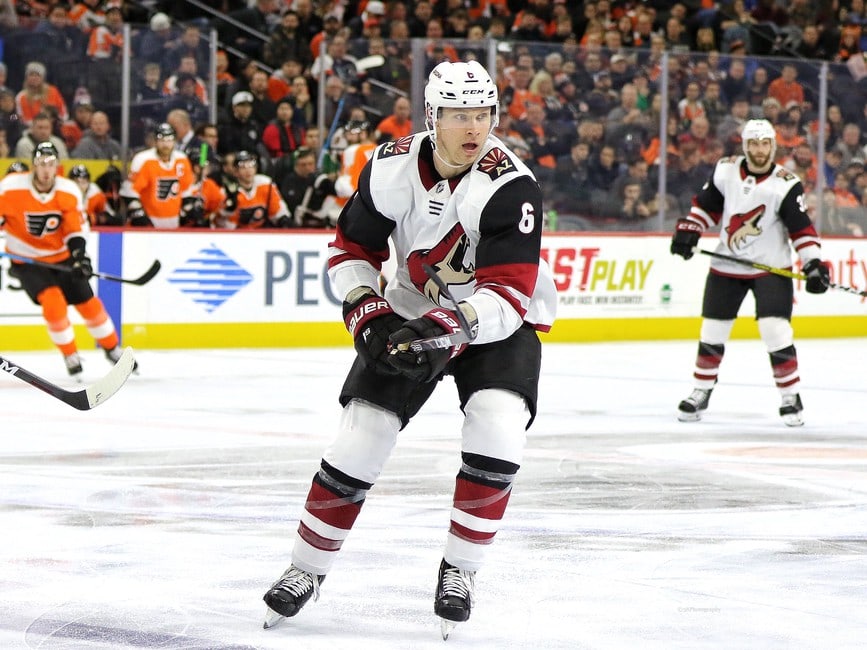 The first three metrics are offence focused, while the two latter ones are defence based. The relationship between the xGF/60 and GF/60 is straightforward: if GF/60 is higher than xGF/60, they are scoring more than they should. If it's the opposite, they aren't capitalizing on the grade-A chances that they should be. Corsi against is all of the chances that they are allowing on their goaltender; it includes blocked shots, shots on net, missed shots, and goals. xGA is the total expected goal value of all the same shot types as Corsi, minus the blocked shots. Each shot type receives a value based on where the shot was taken, distance from the net, height of the shot and other factors.
Chychrun is above league average in every metric except xGA/60, as both Chiarot and Chychrun are the same deviations from the average, meaning they've allowed the same volume of goals, shots and missed shots. Chiarot has been on the ice for way more once you add blocked shots to the equation. Two deviations in the negative are the furthest metric from zero for Chiarot, while Chychrun is about one-third of the way to a single standard deviation above average. You don't have to block shots if you don't allow those shots in the first place by breaking up the play or allowing a low-percentage shot on goal from the outside perimeter.
Chychrun Would Give Red Wings Best Blue Line In Years
Adding Chychrun to the Red Wings' blue line would help isolate the team from potential injuries or further trades. Olli Maatta and Filip Hronek have both been brought up as potential pieces that could be moved, but that has just been speculation.
Trading Chiarot in a package for Chychrun would give the Red Wings a blue line that consists of Moritz Seider, Jake Walman, Olli Maatta, Filip Hronek, Jordan Oesterle, Robert Hagg and Gustav Lindstrom. Chychrun would be in the top four, either on a pairing with Seider or Hronek. If he's with Hronek, they can keep Walman with Seider and move Maatta down with Oesterle for the third pairing. They could put Chychrun with Seider and then keep Maatta and Hronek together to replicate the duo's success from the beginning of the season.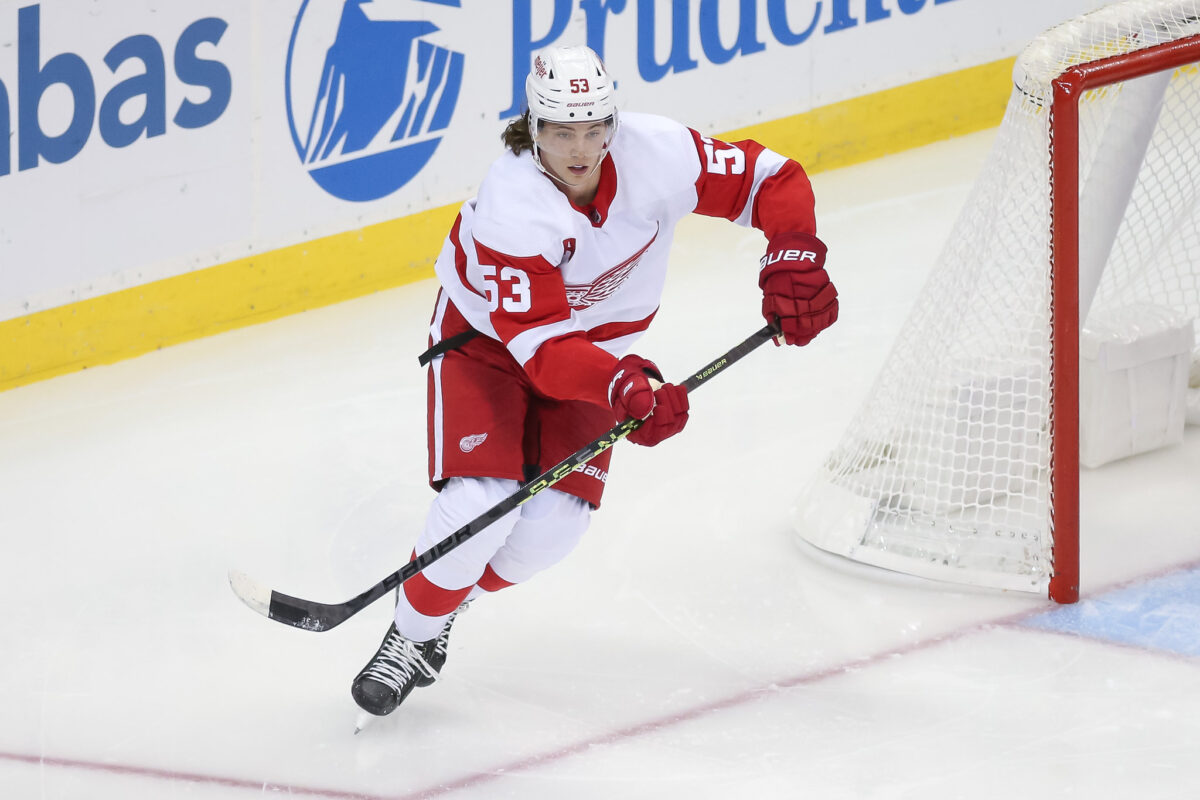 This also gives the flexibility to add Simon Edvinsson to the blue line on the third pairing, either in a late-season call-up or out of camp next year. Adding more competition in the top four will force Edvinsson to battle hard for a roster position in camp. That's good for both the Red Wings and Edvinsson.
The Red Wings trading Chiarot in a package to land Chychrun makes sense to me. Chiarot fits the kind of mold the Coyotes are looking for in a defender, and Chychrun improves the two-way ability of Detroit's blue line, giving them the best defence core they have seen in years and allowing them to have more competition for roster spots next season for up and coming defenders.
---
---