The Edmonton Oilers' red-hot play that saw them win seven of eight games heading into the All-Star Break appears to be a thing of the past. Since that time off, they have lost three of five, despite an easy schedule featuring the Detroit Red Wings (who they played twice), Philadelphia Flyers, Ottawa Senators and the Montreal Canadiens. As the saying goes, an easy schedule only matters when you win games, which has certainly not been the case for the Oilers as of late.
That said, it hasn't been all bad in Oil Country, as two of the losses, including Wednesday night's versus the Red Wings, were decided after regulation. So, while the extra point will help, it is a frustrating result given that they likely deserved a better outcome, based not only on roster talent but how they performed on the evening. Nevertheless, they were unable to pick up the two points. Here are the four main takeaways from Wednesday night's tilt.
Campbell Not Good Enough
Speaking after the first period, former NHL goaltender Joaquin Gage made it clear he didn't like either of the two goals Jack Campbell had allowed, and stated that he needed to be much better over the final 40 minutes.
Related: Oilers Falling Into Bad Habit of Playing Down to Weaker Opponents
---
Latest News & Highlights
---
Unfortunately, things didn't get better for Campbell, as he allowed two more in the second frame, including a long-range shot from Olli Maatta that beat him clean. Once again, Gage came on during the second intermission and stated that the Oilers, who had two of their own at the time, should have been up 2-0 heading into the third. While it is never fair to blame everything on a goaltender, it was hard to argue with his opinion on this evening, as all four goals Campbell allowed were ones that he could and should have kept out of the net.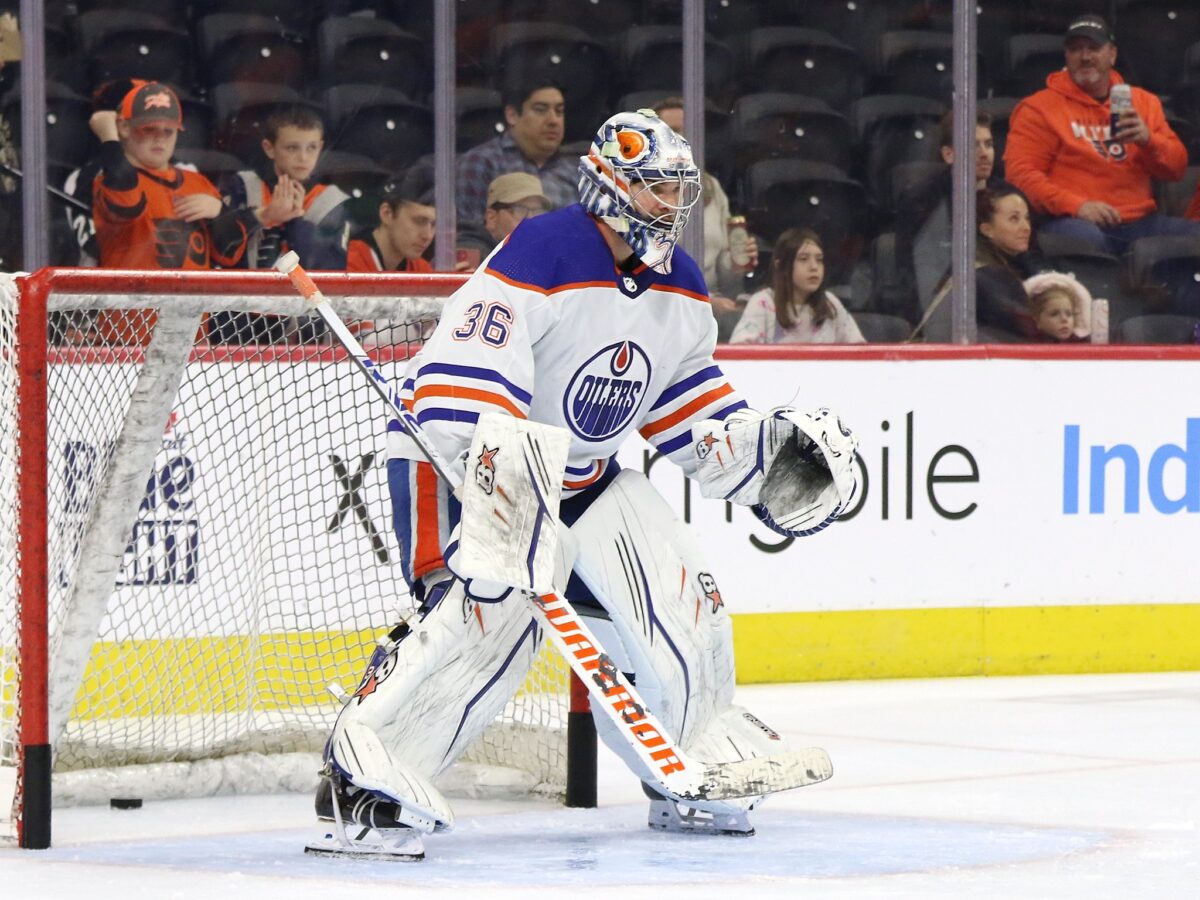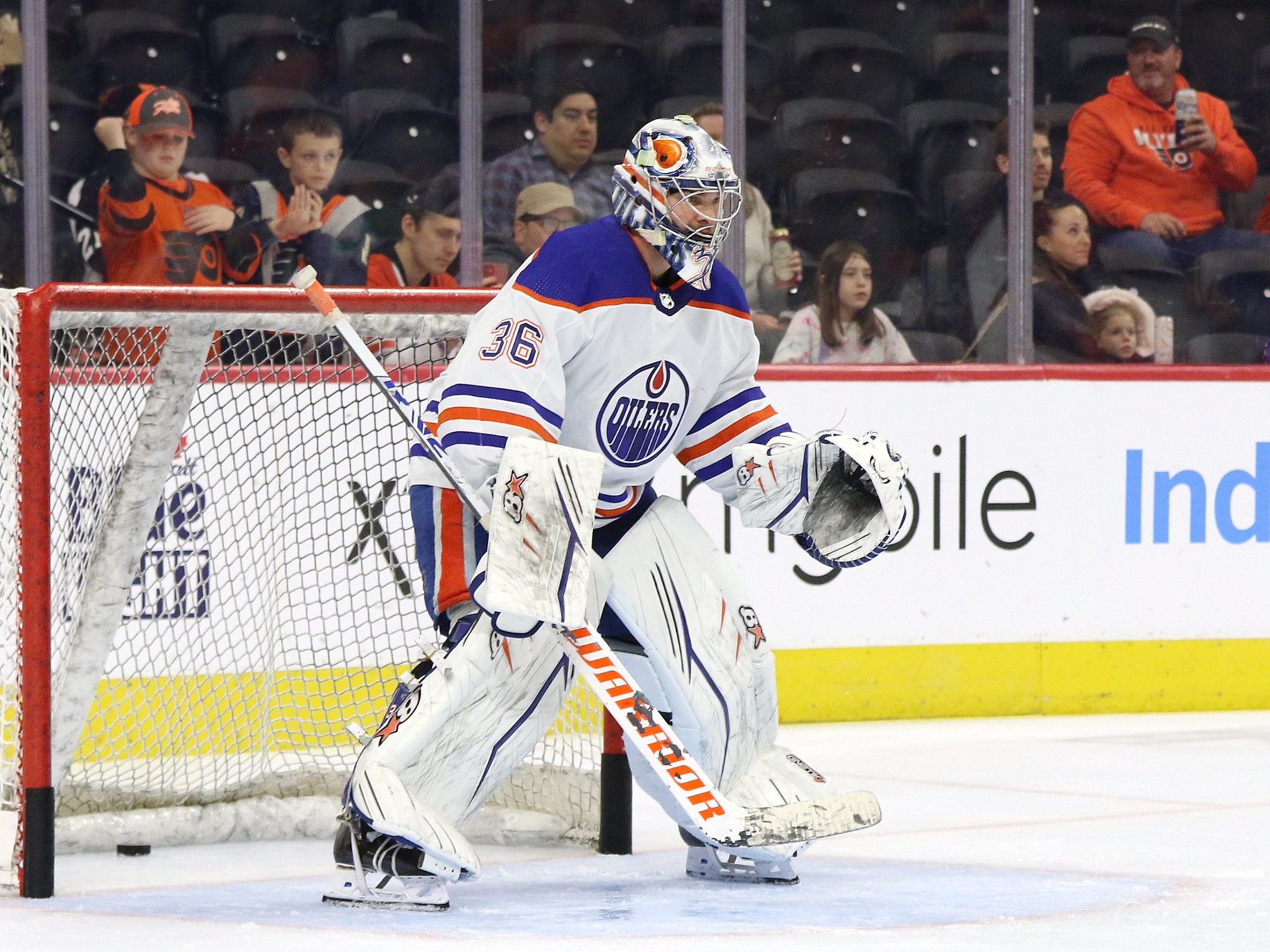 In Campbell's defense, he was much better in the third, making a number of outstanding saves including an absolute beauty on Tyler Bertuzzi. He then stopped three of five shootout attempts but was unable to get the offensive support needed in the skill showdown to get the victory. While the mental toughness he showed in the third was impressive, he simply needs to be better throughout a full 60 minutes. The loss sees his goals-against average increase to 3.29, while his save percentage has fallen to .888. Simply not good enough.
Two for Nuge
As he has been much of the season, Ryan Nugent-Hopkins was fantastic in this one. The 29-year-old first put the Oilers on the board less than two minutes into the second frame, before potting his second roughly 10 minutes later on a great release that beat Ville Husso clean on the blocker side. For extra measure, he picked up a secondary assist on a Leon Draisaitl power play tally in the third to give him three points on the evening.
You may also like:
With the three point showing, Nugent-Hopkins now has 26 goals and 66 points in just 55 games. He now sits just three points shy of his career high set back in 2018-19, as well as two back of his career high in goals set that very same season. If he can remain healthy, he has a legitimate shot at hitting the 100-point marker.
McDavid Closing in on 100
After arguably his worst game against the Montreal Canadiens on Sunday afternoon in which he went minus-3 and was held pointless, Connor McDavid responded with a strong effort in this one. While he 'only' had two assists on the night, he was creating chances all game long thanks to his tremendous foot speed.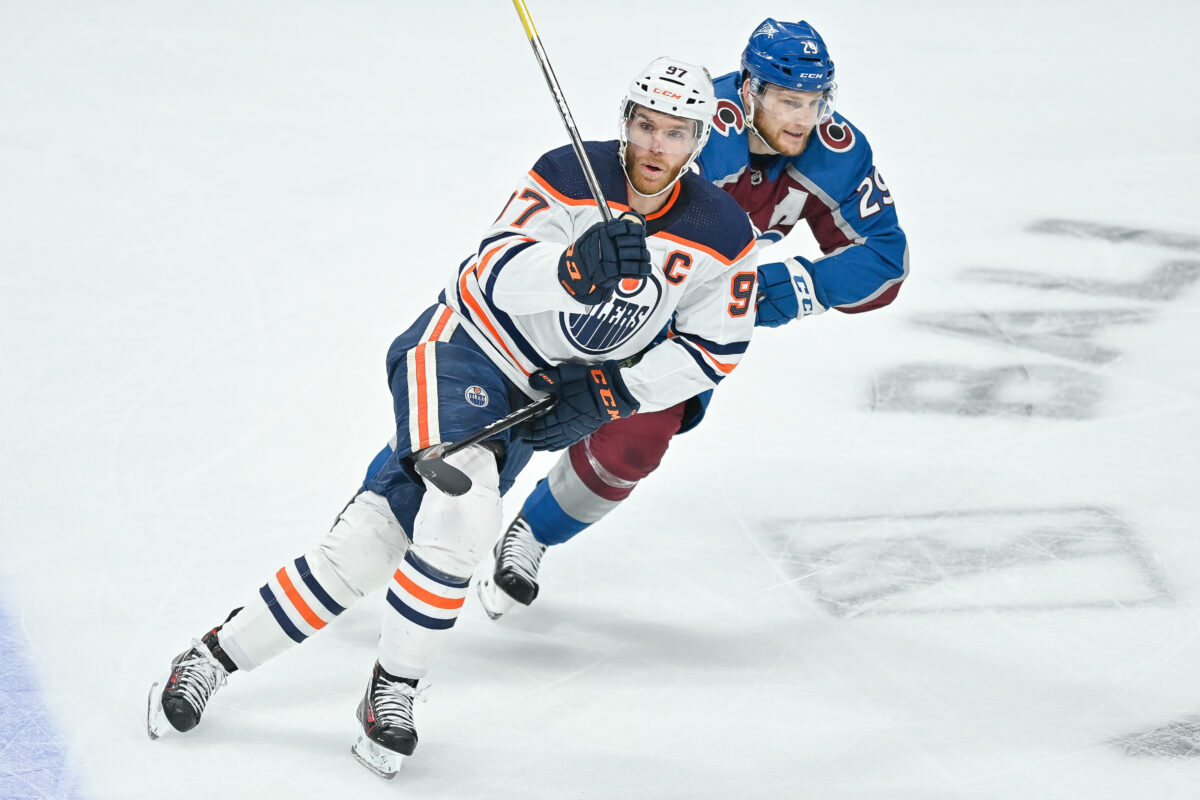 With the two point outing, McDavid now has 99 points on the year, putting him just one shy of hitting the century mark for the sixth time in his career. Perhaps most impressive of all is that he has played one less game yet is just six points shy of his 2020-21 COVID-shortened season output in which he recorded 106 points in 56 outings. If you recall, many suggested numbers like that would never happen if it weren't for the all-Canadian division. Safe to say the 26-year-old phenom has proven that false.
Penalty Kill Not Up to Task
Generally in any game where you take just two minor penalties, you will be set up for success. That wasn't the case for the Oilers, however, who despite seeing just Nugent-Hopkins and Klim Kostin take penalties were unable to keep the Red Wings' power play off the board, as their kill went 0-2 on the night.
The penalty kill has been a struggle for this Oilers team overall on the season, as it currently sits 26th in the league with a success rate of just 75.4 percent. That said, it has been better as of late, and Wednesday's result could largely be blamed on the fact that defenseman Vincent Desharnais was forced to miss the game due to a non-COVID-related illness.
Up Next for the Oilers
The Oilers will have today to rest and recover, but are right back in action on Friday against the red-hot New York Rangers. It certainly won't be an easy one given that the Rangers are winners of six straight, though the Oilers were able to defeat them 4-3 in a game back on Nov. 26. Regardless of the outcome, you can expect an exciting game between two teams that possess some of the NHL's premier talents.