The 2023 NHL Trade Deadline is rapidly approaching, and there may not be a bigger name available than Chicago Blackhawks star Patrick Kane. However, he is also among the most mysterious of this year's trade targets, as it has yet to be determined if he will be willing to waive his no-movement clause (NMC). However, it now seems that Kane is at least considering the prospect of doing this, as TSN's Carlo Colaiacovo reported on Tuesday (Feb. 14) that the future Hall of Famer has two teams on his trade list. Let's discuss them now.
New York Rangers
Colaiacovo noted that the New York Rangers are one of the teams that Kane has on his trade list. This should not surprise anybody, as the veteran winger was quite transparent about his disappointment over Vladimir Tarasenko being traded there. This certainly has hurt Kane's chances of being moved there, as they have filled their need for a top-six winger with Tarasenko and do not have too much money left to work with.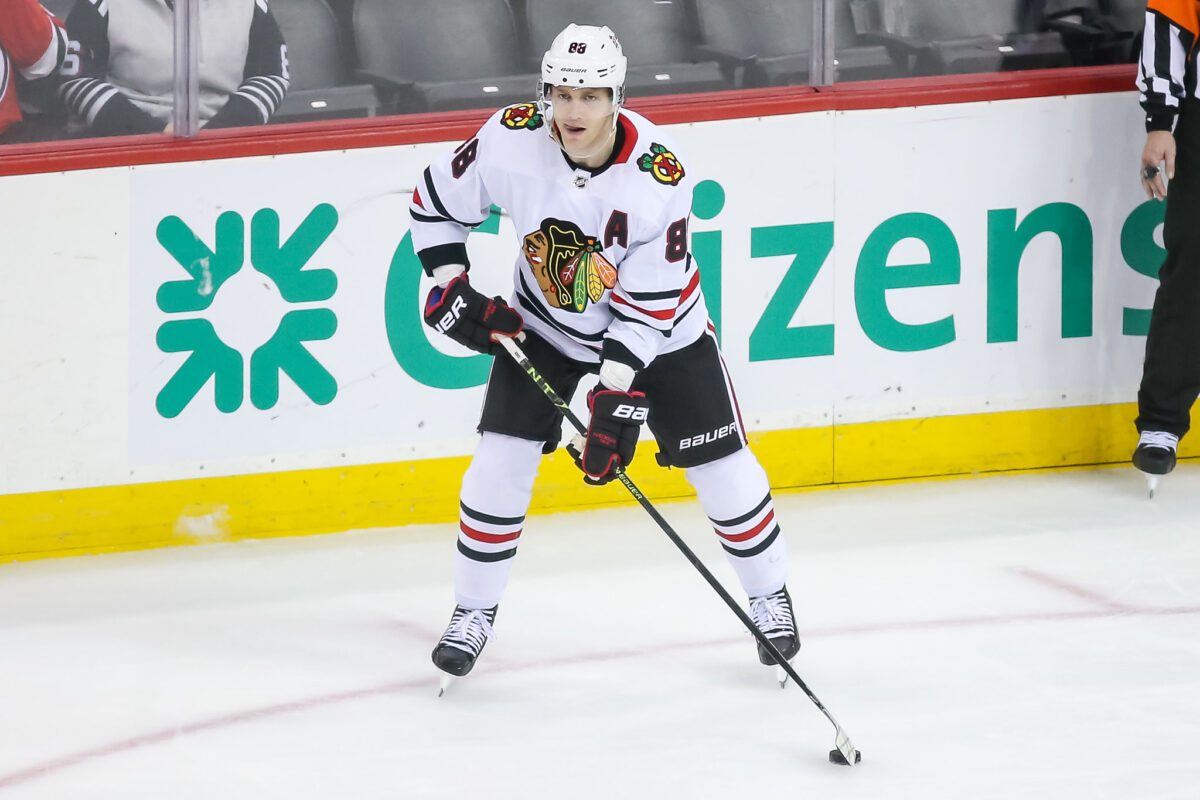 However, at the same time, the Rangers could still technically afford Kane if they are creative. If the Rangers send Julien Gauthier down to the American Hockey League (AHL), that would give them $2.8 million of cap space to work. That still isn't enough for them to afford Kane even with half of his salary retained, but if a third team also retains 25% of Kane's salary, a move would be possible.
Yet, at the same time, this would force the Rangers to give up more to acquire Kane. They would likely need to send their 2024 first-round pick, prospect Matthew Robertson, and disgruntled winger Vitali Kravstov to Chicago to land Kane. However, they also would need to send their 2024 fourth-round pick or a prospect to the third team for retaining a decent portion of the Buffalo's native salary. Yet, with the team already acquiring Tarasenko, this may be an avenue that president and general manager (GM) Chris Drury elects to pass on.
Toronto Maple Leafs
Colaiacovo reported that the Toronto Maple Leafs are the other team that Kane has on his trade list. It ultimately makes sense that the 34-year-old is open to the prospect of playing for Toronto. After all, they are currently one of the best teams in the Eastern Conference, and they have the potential to go on a real run this spring because of it. Bringing in another star like Kane to the mix would only help increase their chances of this coming to fruition.
Related: Blackhawks: 3 Possible Landing Spots for Toews at Trade Deadline
---
Latest News & Highlights
---
However, at the same time, the Maple Leafs have been linked to San Jose Sharks star winger Timo Meier. This not particularly shocking, as Meier has a cheaper cap hit ($6 million) and has had a noticeably better season than Kane at this juncture. In 49 games this season, Kane has nine goals and 35 points, while Meier has 31 goals and 52 points in 55 contests.
Financially, it would not be very easy for the Maple Leafs to bring in Kane. This would be another situation where a third team would need to help retain salary as well. Due to this, it seems to make more sense for the Maple Leafs to go after Meier, as he makes significantly less than Kane.
Kane May Need to Expand His Trade List
When observing the obstacles that a trade to the Rangers or Maple Leafs provides, it may make sense for Kane to expand his trade list. There have been several teams expressing interest in him, and a decent chunk of them are legitimate contenders heading into the deadline. Some of these clubs include the Carolina Hurricanes, Boston Bruins, Vegas Golden Knights, and Edmonton Oilers. The Minnesota Wild have also been linked to Kane.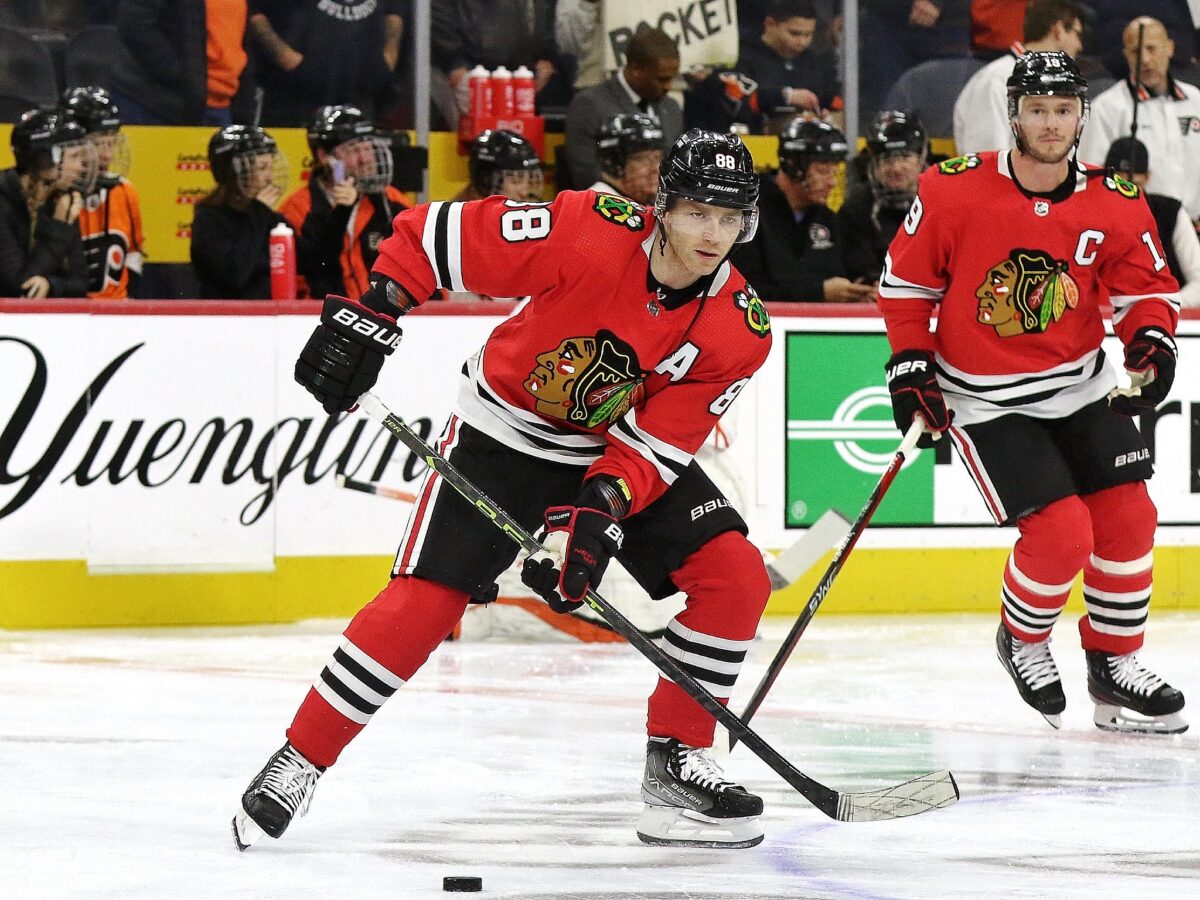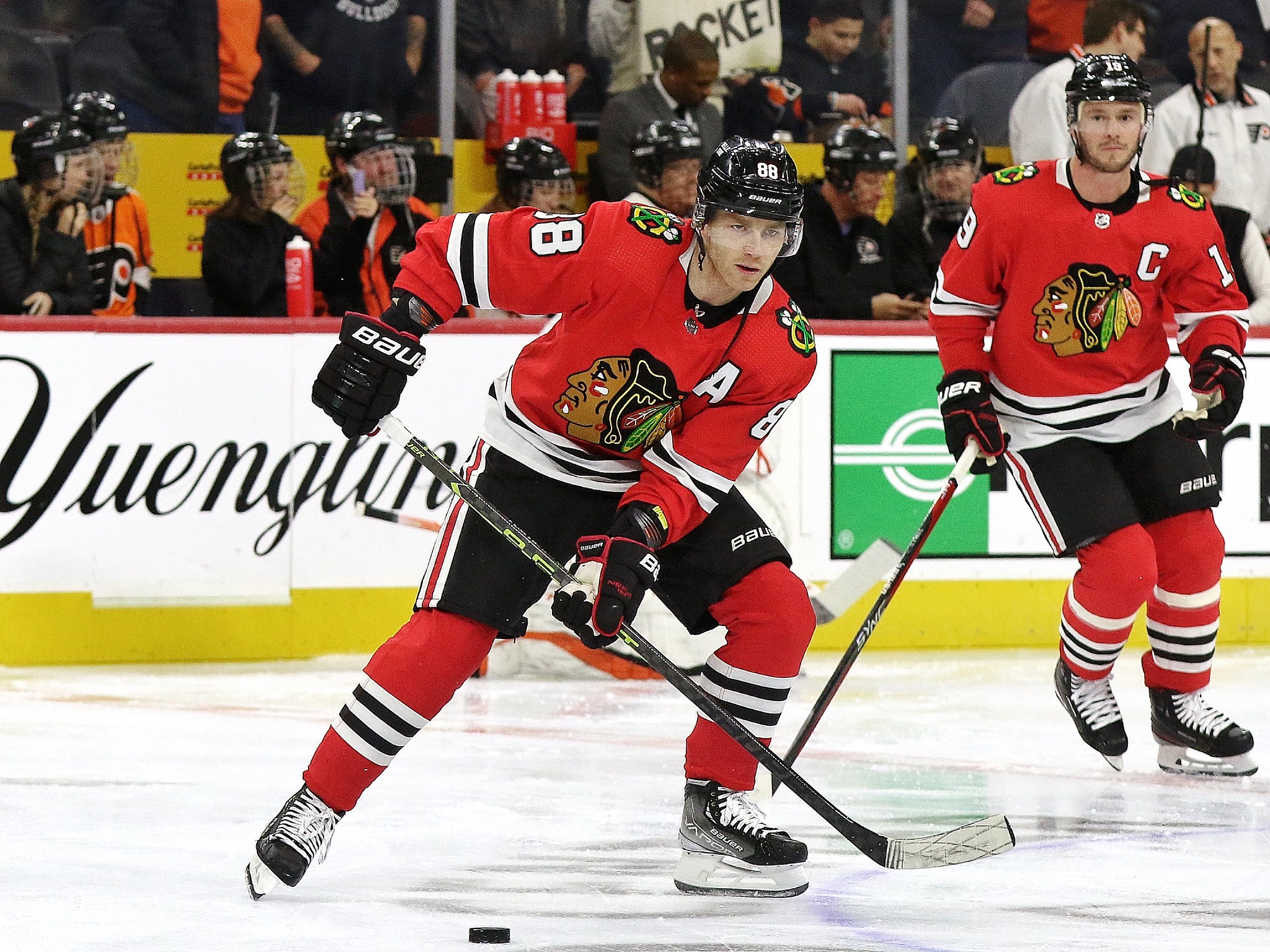 In my opinion, the Golden Knights appear to be the perfect landing spot for Kane. With Mark Stone out indefinitely due to back surgery, Vegas could use another star winger to replace him as they gear up for the postseason. Although Kane may not be as defensively responsible as Stone, he would provide the Golden Knights with plenty of offensive production. This is especially true if he works well with Jack Eichel on the top line.
However, I could also see teams like the Hurricanes, Bruins, and Oilers being strong fits for the veteran. Similar to the Golden Knights with Stone, the Hurricanes lost Max Pacioretty for the season, and Kane could be the perfect star to replace him with. Meanwhile, the Bruins are going for it all this season, so making a big splash and landing Kane would make sense for them. As for the Oilers, adding Kane on a line with Connor McDavid or Leon Draisaitl would be simply lethal.
Thus, with all of this, Kane should truly weigh all of his options if the Rangers and Maple Leafs end up being too unrealistic of landing spots for him. It will be intriguing to see what happens with Kane from here, but right now, all we know is that he has two preferred destinations on his trade list.