The Hockey Writers Montreal Canadiens channel is looking ahead to the NHL Trade Deadline with a series of Mock Trades. This is a fun exercise, weighing the options of all the writers covering the Habs and what impact these trades might have on the team in the immediate and long-term future of the rebuild.
Related: 2024-25 Canadiens Still Won't be a Contending Team 
---
Latest News & Highlights
---
General manager (GM) Kent Hughes has done significant work in his first calendar year, reshaping the roster and adding picks and prospects that should help in building a Stanley Cup-contending team, but there are still holes to fill if he hopes to get them to the promised land. 
Mock Trade Number One: Mike Hoffman to Dallas 
Mike Hoffman had a slow start to the season but has started to heat up with nine points in his last 10 games. In 40 games with the Habs this season, Hoffman has nine goals and 12 assists. When he was signed as an unrestricted free agent (UFA) in July 2021, the hope was that he would upgrade the Canadiens' power play (PP) after the loss of Shea Weber to injury. His role on the PP with the St. Louis Blues, Florida Panthers, and Ottawa Senators was as the shooter set to his off-wing.
The saying is you can never have too much talent on a roster, but that ignores the fact that some talented players need a specific role that suits their strengths and, without it, can't meet expectations. With the Canadiens, however, Hoffman was supplanted by Cole Caufield on the PP, and that had a direct impact on his effectiveness.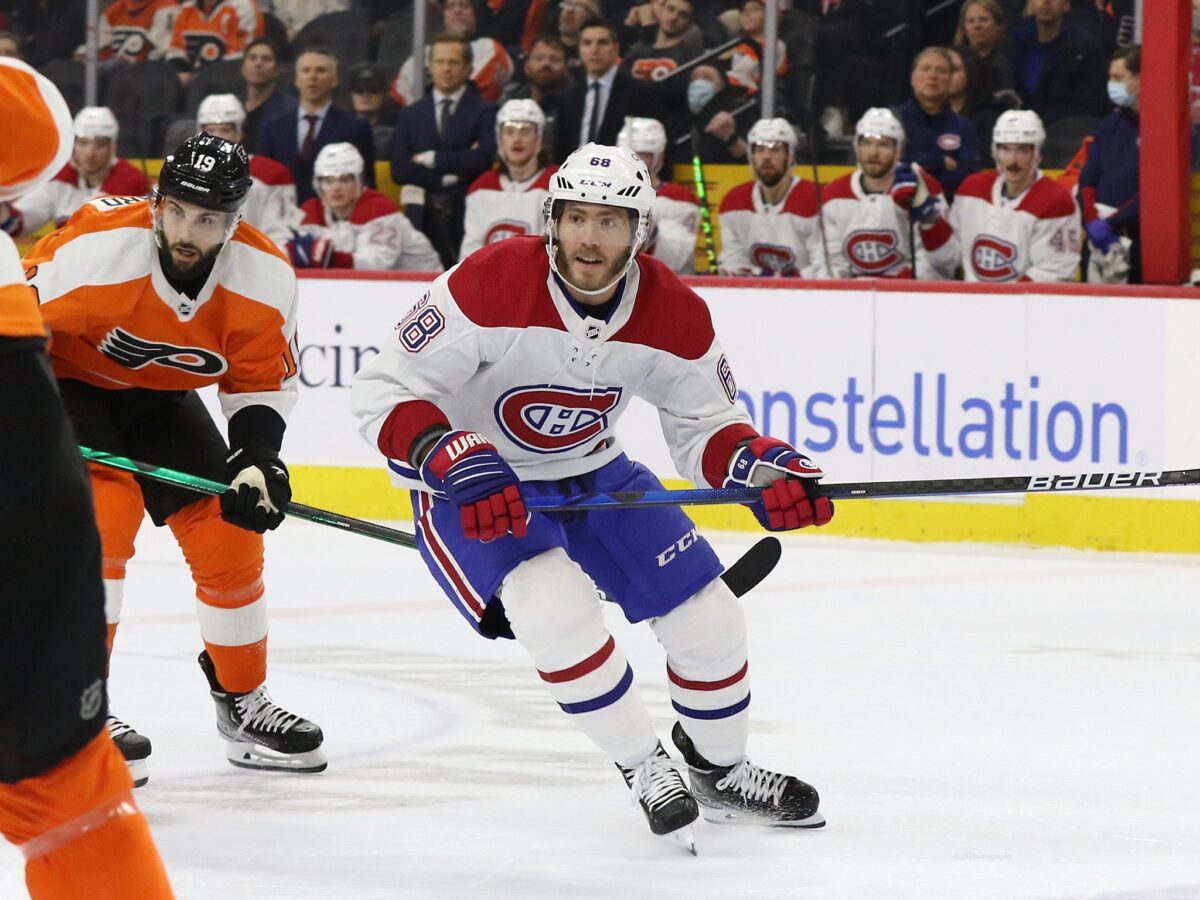 The 33-year-old is in the second year of his three-year, $4.5 million contract and doesn't have any no-trade protection, giving Hughes the freedom to move him. Teams looking to add offence and improve their PP at the deadline will consider acquiring a rental versus a player with term. A team in need of depth scoring, including any team with serious intentions of winning the Cup, would be on the lookout for a player like Hoffman, but only if the cap situation can be sorted. 
Dallas Stars Situation 
The Dallas Stars are considered Cup contenders this season, even if it's only as a dark horse, but they will not be "all-in" if all-in means hooking the biggest fish – they aren't likely to be on that list. The Stars' most glaring need is depth scoring, and finding a third-liner on the market should be easy, but they only have $371,532 in available cap space, which will make it difficult to find a deal. Dallas is in a tight "money-in, money-out" situation, and without their first and third-round picks in 2023, their second-round selection is very valuable and will handicap their efforts to reel in a big-name rental like Patrick Kane. But also, adding someone with term could help them extend their window of opportunity. 
The Stars have a bright future with good young players like Ty Dellandrea and Jason Robertson. To make any real move, they will be desperate to part with goaltender Anton Khudobin, who is in the final year of a $3.3 million per season deal. The 36-year-old has spent the entire season in the AHL, leaving Dallas with $2.2 million on their books. However, getting him off the books would likely require adding a sweetener. 
Canadiens Return 
This is an ideal situation for the Canadiens to exploit as Hoffman's contract, worth $4.5 million for this season and next, makes him a little harder to move. By taking on some salary, which they can do if his contract is moved out and with over $5 million in LTIR cap space, Hughes can get something of value in return.  
Canadiens Return: Denis Gurianov + Khudobin + 2023 Second Round Pick 
Denis Gurianov has speed and an excellent shot. The 2015 12th-overall pick, at 6-foot-3 and 205-pounds, has good size, which is something the Canadiens are looking for. His mix of skating, size and offensive instincts is still raw, and at 25 years old, he needs to prove himself as soon as possible. However, he's been buried in the Stars' bottom six, averaging 12 minutes per game.
With only two goals and eight points in 39 games this season and 11 goals and 31 points in 74 games last season, playing in a fourth-line role with little to no PP time, Gurianov has likely earned his last opportunity in Dallas. Being in a fourth-line role is less than ideal. In Montreal, he would be elevated into the top six and given an opportunity to play the up-tempo style he was known for in his draft year. It could be a worthwhile gamble for the Habs' development department to tap into his potential again.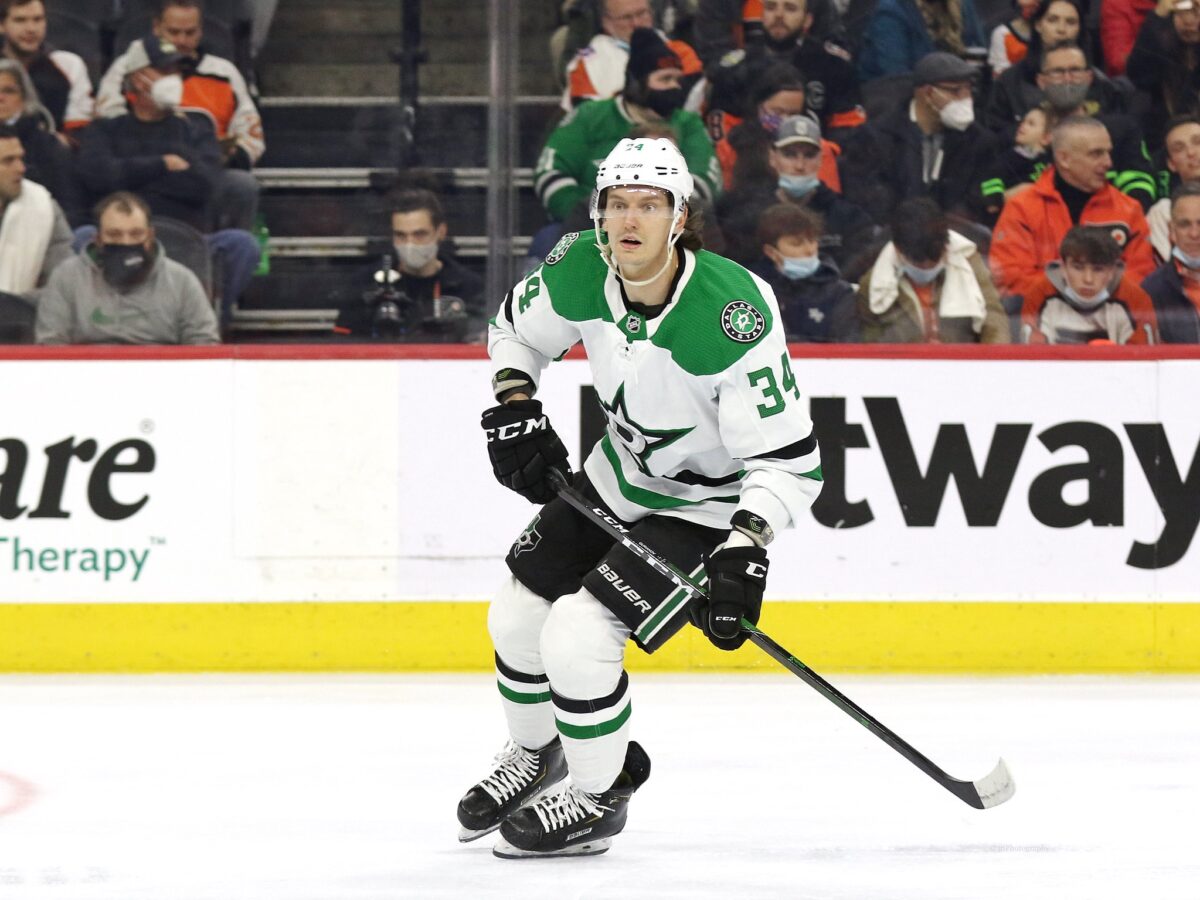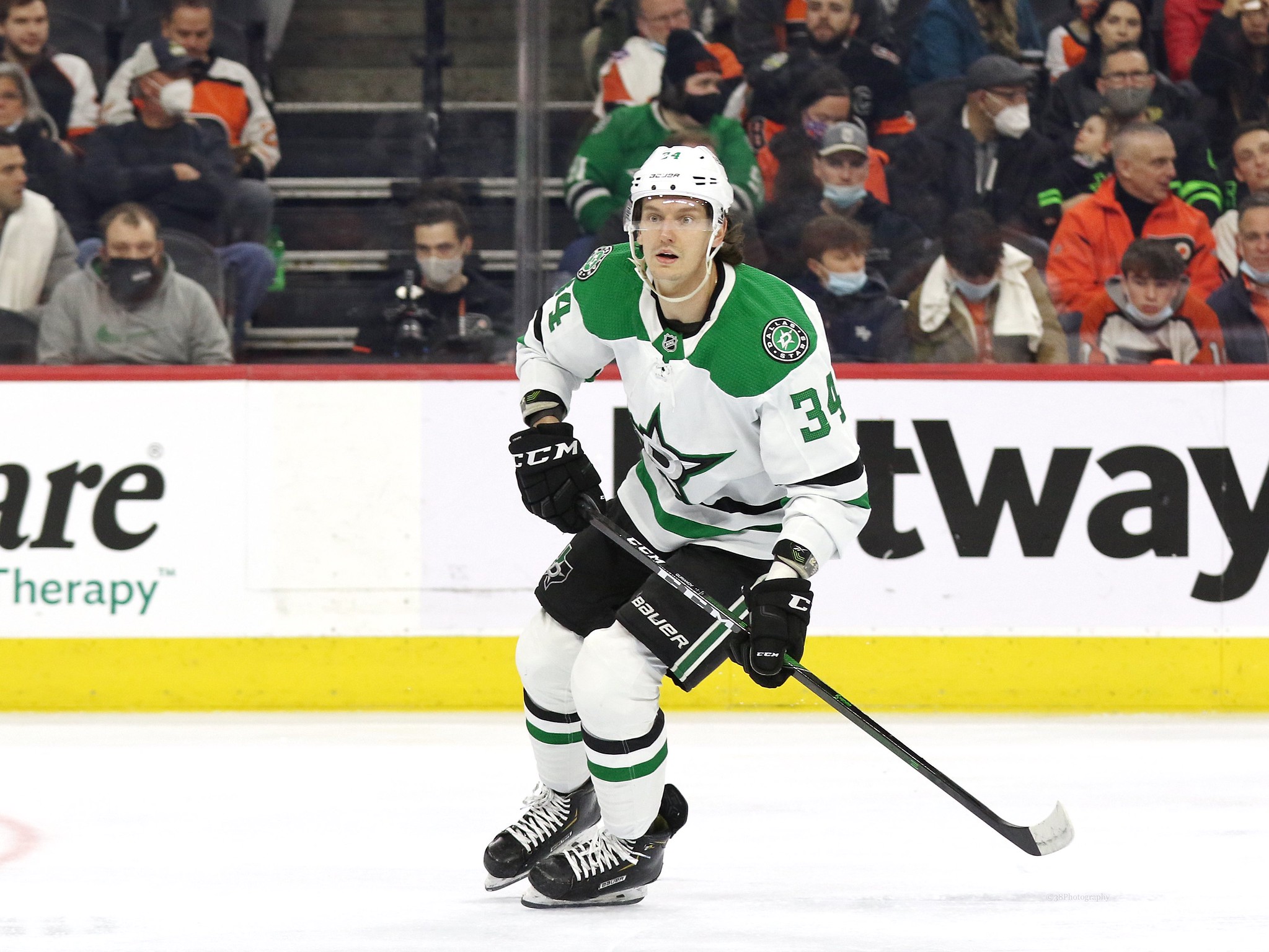 Dropping Khudobin's $2.2 million and Gurianov's $2.9 million as a pending restricted free agent (RFA) would make the Stars fully capable of absorbing Hoffman's $4.5 million salary without Hughes retaining any. It would also give Dallas nearly $1 million in cap space at the deadline to add another player if they see fit. That sounds like a great deal for the Stars and brings some help to Montreal.
Gurianov is a low-risk / high-reward player, as the Habs can let him walk away as a UFA if he doesn't show signs of improvement. Worst case scenario, Gurianov becomes a filler for a roster decimated by injuries and continues to underperform, which will keep the Canadiens low in the standings. In a best-case scenario, he becomes a viable and inexpensive third-line winger.
Khudobin would give the Canadiens a veteran goaltender to support Cayden Primeau, especially if Kevin Poulin remains injured or provides an option for Hughes if he decides to trade Jake Allen. But the true value is the 2023 second-round pick. While a pick won't help in the immediate future, Hughes will have four in the top 60 at his disposal at a very deep 2023 NHL Entry Draft this summer. Adding a third first-round pick, along with their two second-round picks, the Canadiens would have the ammunition to trade up if desired. 
While this is a mock deadline trade, it's very realistic, given the Stars' needs, the salary cap situation of both teams, and the Habs' need for fresh legs and added picks. As the series goes on, the Canadiens channel at The Hockey Writers will show that even with all of the injury concerns, Hughes has the assets and several options to find the value he needs to take the rebuild to the next step.