Although the New York Rangers already made a big splash when they acquired Vladimir Tarasenko from the St. Louis Blues last week, they are still a team that all hockey fans should be paying very close attention to at the 2023 NHL Trade Deadline. A major reason for this is that NHL insider Elliotte Friedman reported on Saturday (Feb. 11) that the Rangers are once again shopping former top prospect Vitali Kravtsov. With that, Larry Brooks has also reported that Kravtsov has requested a trade, so both sides appear to be ready to move on.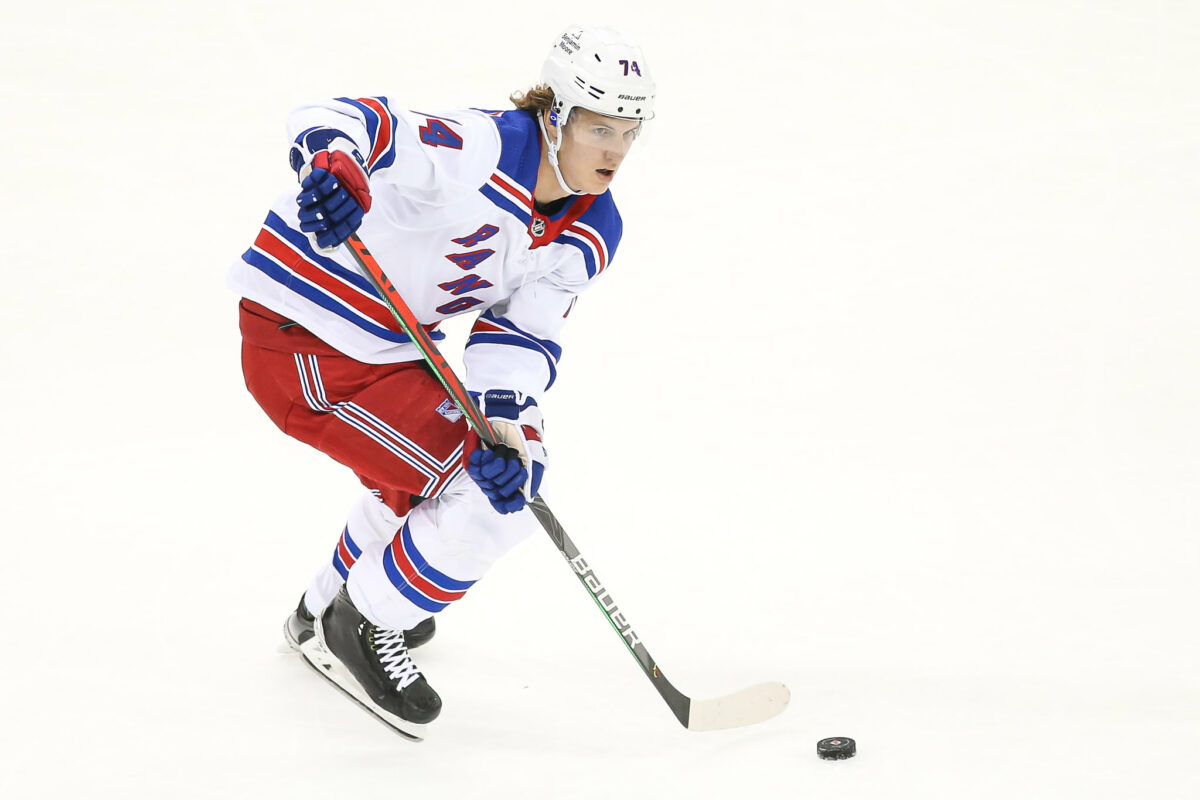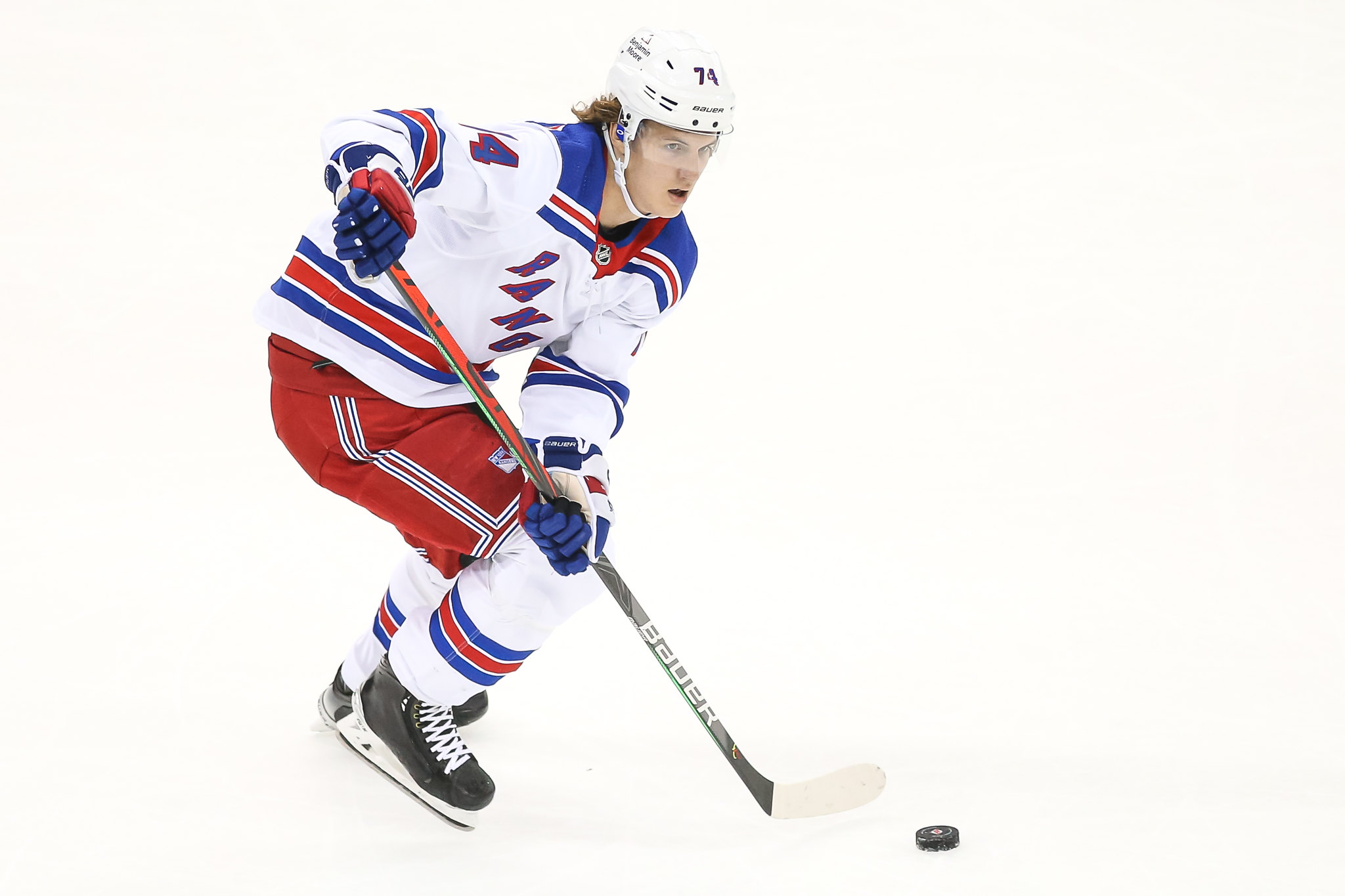 Kravtsov is a player who desperately could use a change of scenery at this point. Due to the Rangers' strong forward depth, he has not been given too many chances in their top six. This limited ice time has resulted in his offensive totals not being too impressive, as he has just three goals and three assists in 28 games. Yet, given his high potential, there should absolutely be a market for him as we get closer to the deadline. Let's discuss three teams who could be possible landing spots for the 23-year-old winger now.
Chicago Blackhawks
The Chicago Blackhawks stand out as a very strong potential landing spot for Kravtsov. This is because the Blackhawks are in a full-on rebuild and are in a position to take a chance on a former top prospect like Kravtsov. Moving from New York to Chicago would also create far less pressure for him, so that could be enough for him to finally take that next step in his development.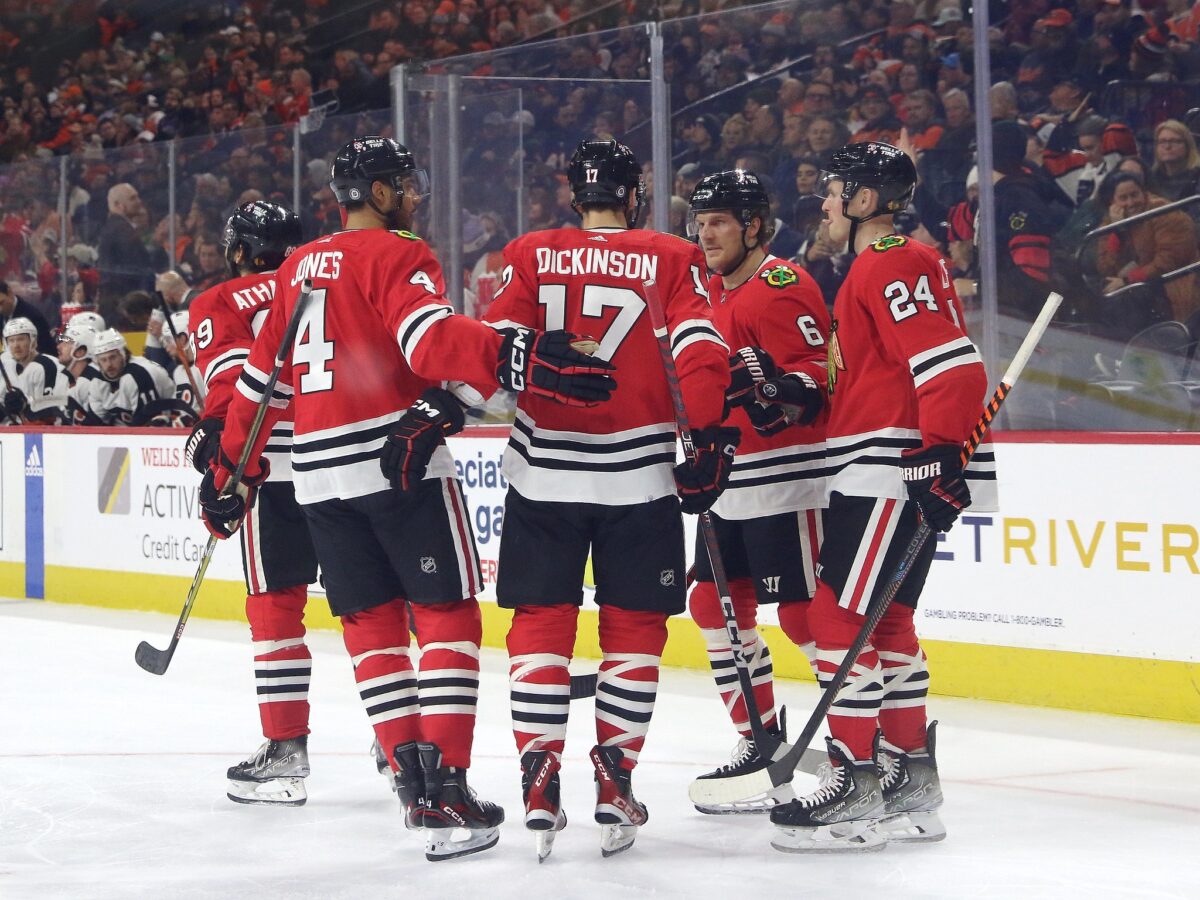 If the Blackhawks acquired Kravtsov, he would have a legitimate chance of competing in their top six as soon as his arrival. This is especially true if the Blackhawks end up moving pending unrestricted free agents (UFA) like Patrick Kane, Jonathan Toews, Max Domi, and Andreas Athanasiou. Furthermore, he would have a very strong chance of receiving plenty of power play time in the process.
Although the Rangers recently acquired Tarasenko, it is still possible for them to bring in Kane as well. If the Blackhawks retain 50% of his salary and a third team also takes on 25% of it in exchange for the Rangers' 2024 fourth-round pick, this move could occur. Therefore, if a Kane blockbuster were to go down, Kravtsov would surely stand out as a major trading piece heading the other way. With him, the Rangers would also need to part ways with their 2024 first-round pick and a prospect like Matthew Robertson.
Columbus Blue Jackets
Another team that certainly could be open to the idea of taking a chance on Kravtsov is the Columbus Blue Jackets. After signing Johnny Gaudreau this offseason, the Blue Jackets came into the season with the expectation of becoming a playoff team again. Yet, a very slow start and significant injury trouble ruined their chances of that occurring, as they currently have the fewest points (36) in the NHL. Thus, they could look at a young player like Kravtsov as a potential target from New York.
Related: NHL Trade Deadline: Predicting Where Each Top Target Will Land
---
Latest News & Highlight
---
The Rangers also have a trade target from the Columbus Blue Jackets that they should consider pursuing. When looking at the left side of their defensive group, it is rather apparent that it could use a significant boost. With Vladislav Gavrikov available as a rental, he absolutely could be a player that they make a big push for. This is because he would provide them with another top-four defenseman as they gear up for the postseason. In this scenario, Kravtsov along with New York's 2024 first-round pick could certainly be enough for the Blue Jackets to send Gavrikov their way.
With the Blue Jackets having so many players sidelined, Kravtsov would immediately have an opportunity to play in their top nine at a minimum. Perhaps Columbus could even give him some reps on their top line with Gaudreau and Boone Jenner to see if he succeeds. Either way, Columbus would land a very promising forward who could become a key part of their core if he hits his full potential.
Detroit Red Wings
The Detroit Red Wings truly stand out as another possible landing spot for Kravtsov. Although they have taken a nice step in the right direction this season, they are still rebuilding and should consider acquiring a promising young player like Kravtsov. When noting that he is just 23 years old, he fits into the Red Wings' current age demographic and still has plenty of time to develop into a top-six forward.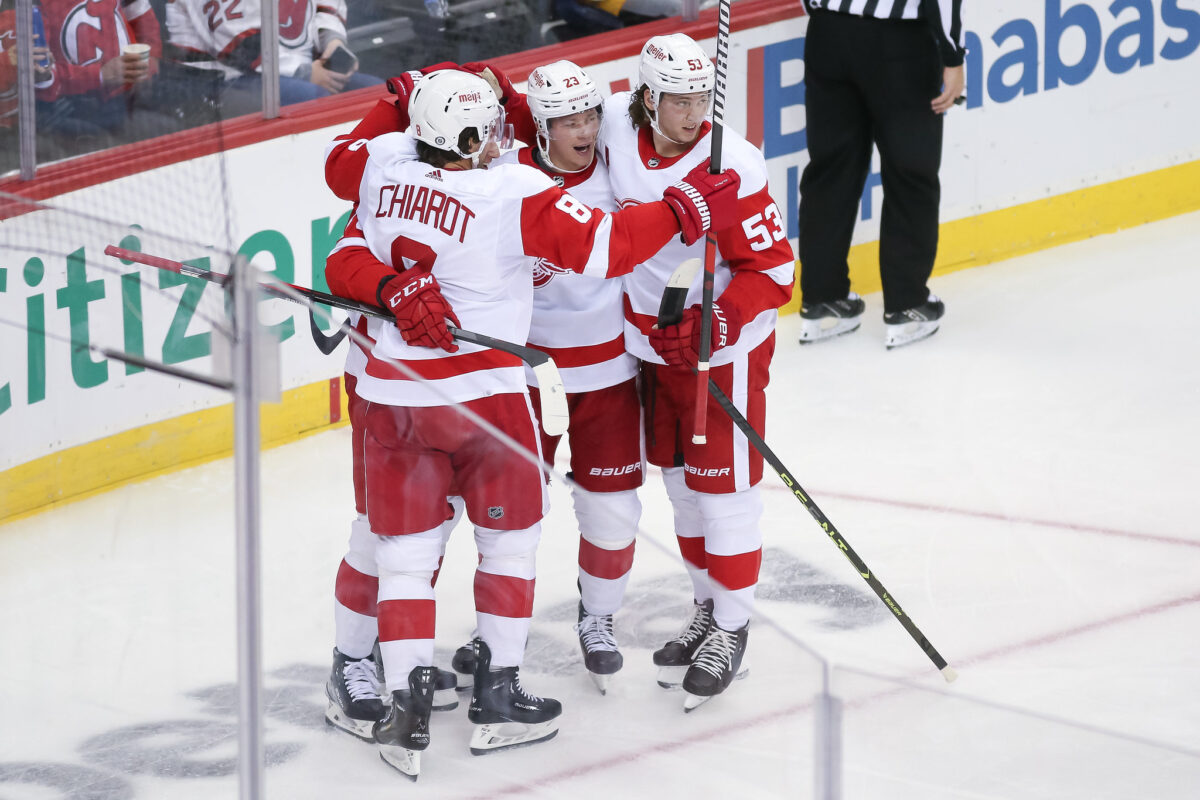 If the Red Wings acquire Kravtsov, he could be in the running to play top-six minutes as soon as he arrives. The chances of this would heighten if Detroit ends up moving Tyler Bertuzzi at the deadline, too. However, he also could be a nice addition to their third line playing with veteran David Perron and Joe Veleno. In either scenario, the Red Wings would be improving their forward depth by taking a chance on Kravtsov.
At this point, Kravtsov's value is not particularly high on his own, so it is likely that the Red Wings would not have to give up anything more than their 2023 second-round pick to acquire him. However, they also could trade their 2023 third-round pick and a prospect like Red Savage to acquire the 2018 ninth-overall pick.
On paper, these three teams stand out as potential landing spots, but other rebuilding clubs like the Anaheim Ducks, San Jose Sharks, and Arizona Coyotes could also look to acquire him. Nevertheless, we will need to wait and see if Kravtsov ends up being traded before the 2023 NHL Trade Deadline from here.