The Detroit Red Wings are heading into the 2023 NHL Trade Deadline seven points behind the Pittsburgh Penguins for the final wild card spot in the Eastern Conference. Due to this, they are expected to be sellers at the deadline, and players like Tyler Bertuzzi, Olli Maatta, and Pius Suter have emerged as potential trade candidates. However, at the same time, it is still possible that they could add players if it has the potential to benefit them in the long term.

Due to this, it seems quite possible that the Red Wings could end up doing business with the New York Rangers at the deadline. There's a promising young forward that is once again available for the taking, so general manager (GM) Steve Yzerman needs to consider the prospect of pursuing him. Let's discuss why now.
Insider Reports Vitali Kravtsov is Available for Trade
During the beginning of last season, the Rangers were actively shopping Vitali Kravtsov, but they ended up keeping him around instead of moving him. However, it appears things are changing on that front again, as NHL insider Elliotte Friedman reported during Hockey Night in Canada on Saturday (Feb. 11) that the Rangers have made Kravtsov available for trade yet again.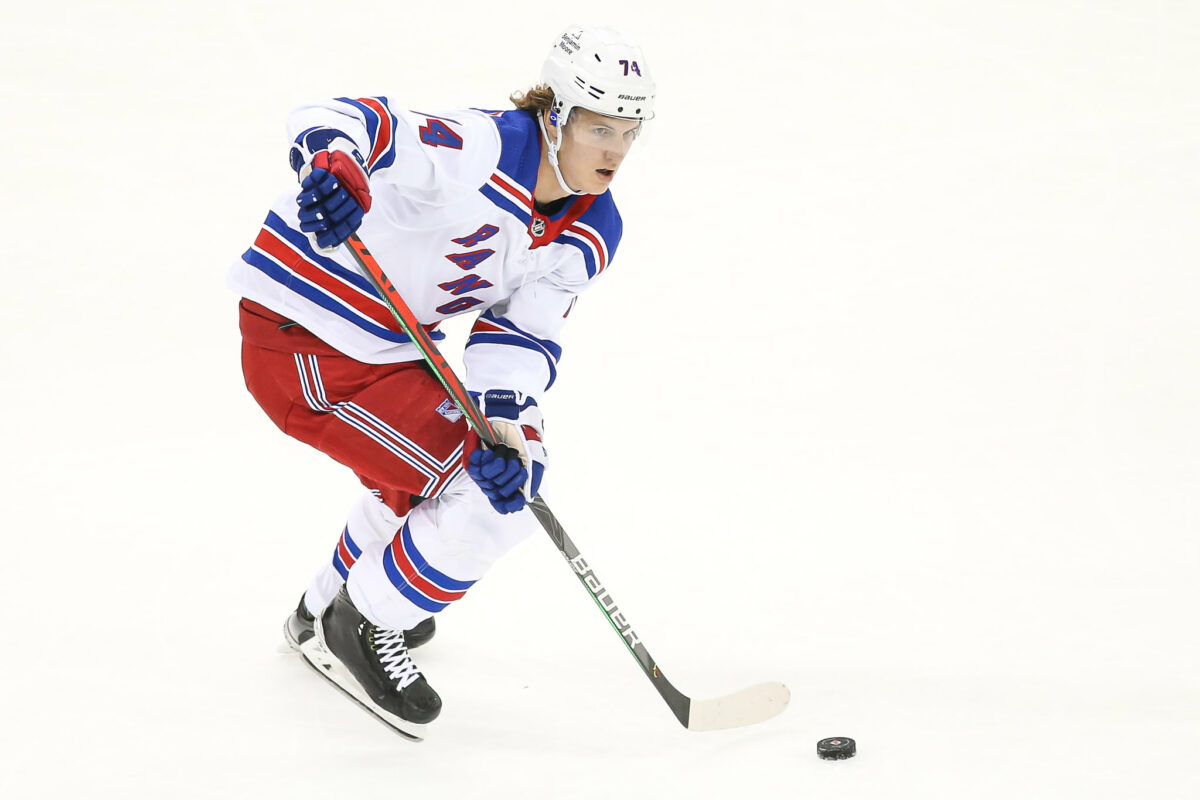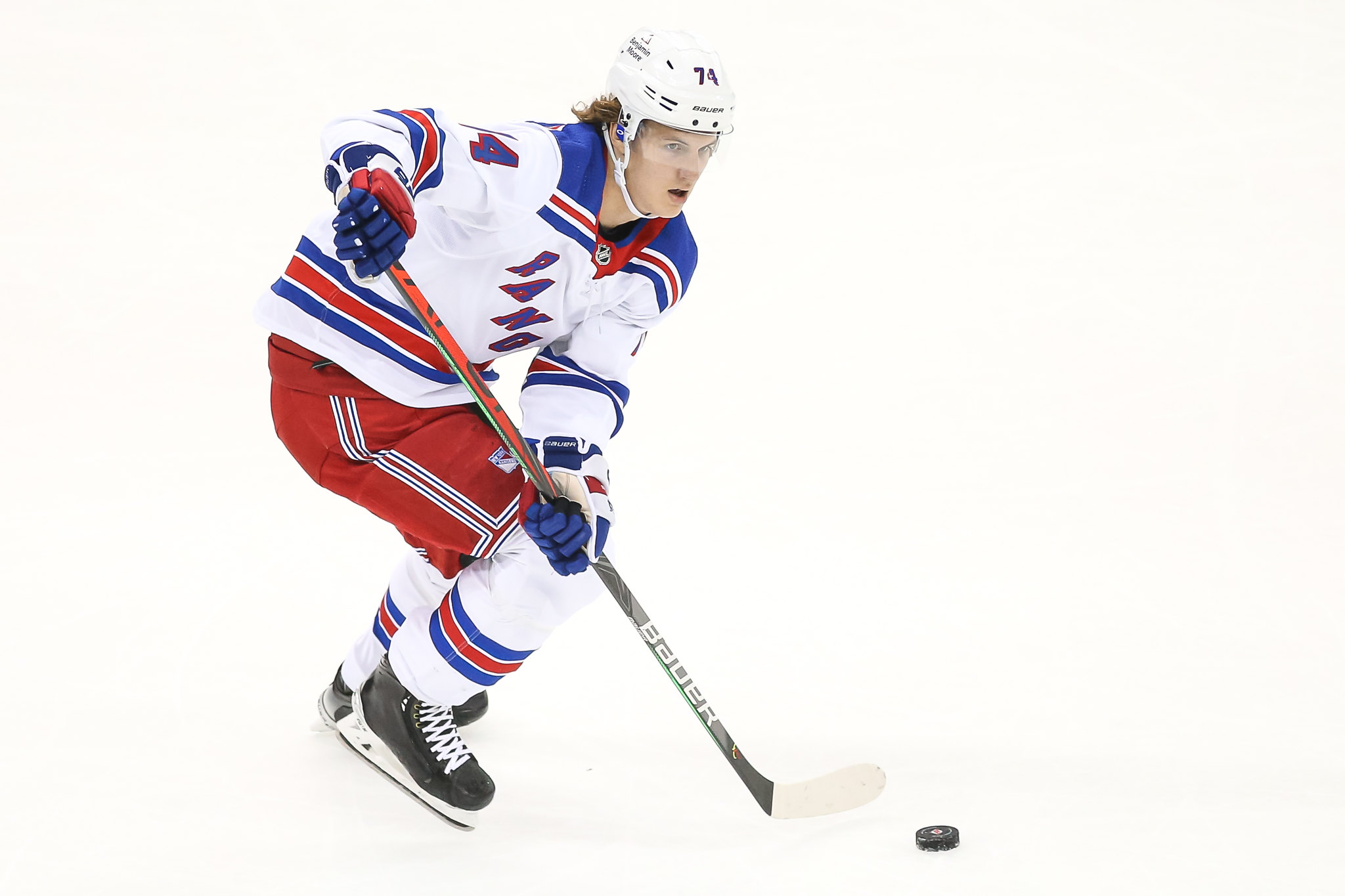 Ultimately, this is not particularly surprising, as the Rangers have strong depth at right wing, and this only became more of the case when they landed Vladimir Tarasenko from the St. Louis Blues last week. With that, Kravtsov has not shown signs of taking that next step at the NHL level, as he has just three goals and six points in 28 games. A major reason for that is his limited role on their depth chart, so perhaps a change of scenery is exactly what the 2018 ninth-overall pick needs to blossom into a top-six winger.
Back in Oct. 2021, fellow THW writer Devin Little argued that Detroit should ask the Rangers about Kravtsov, and that is something that I agree with today. On paper, he is exactly the kind of promising young player that the Red Wings should be targeting.
Why Kravtsov Would Be Good Fit for Red Wings
Although the Red Wings appear to be heading in the right direction, there is no question that they are also in a prime position to take a chance on a player like Kravtsov. If a change of scenery leads the 23-year-old to grow into his potential, there's a legitimate chance that he could become a key part of the Red Wings' core for years to come.
Related: Red Wings Have Hidden Gem Trade Deadline Target from Coyotes
---
Latest News & Highlight
---
When taking a glance at the Red Wings' current roster, it is fair to argue that Kravtsov would have the opportunity to receive more playing time and chances if acquired. When looking at a potential fit for the youngster, he could have a decent chance to receive top-six minutes upon his arrival. This is especially true if the Red Wings end up trading Tyler Bertuzzi before the deadline passes. However, he also could be in the running to play on the Red Wings' third line with Joe Veleno and David Perron. Either way, a trade to Detroit would open the door to consistent playing time, and that is immensely important for his development.
With the Red Wings still rebuilding, the idea of bringing in a former top prospect like Kravtsov is appealing. Although things are not working out for him with the Rangers, joining a team with fewer expectations like the Red Wings could be just the boost he needs to take that next step and reach his potential. Furthermore, it would also provide him with a much-needed clean slate.
Potential Trade Between Red Wings & Rangers
Although Kravtsov has the potential to be something special in this league, it is apparent that his trade value has fallen at this juncture of his career. As a result, it seems likely that the Red Wings would only need to part ways with their 2023 third-round pick and a prospect like Red Savage to make this deal come to fruition.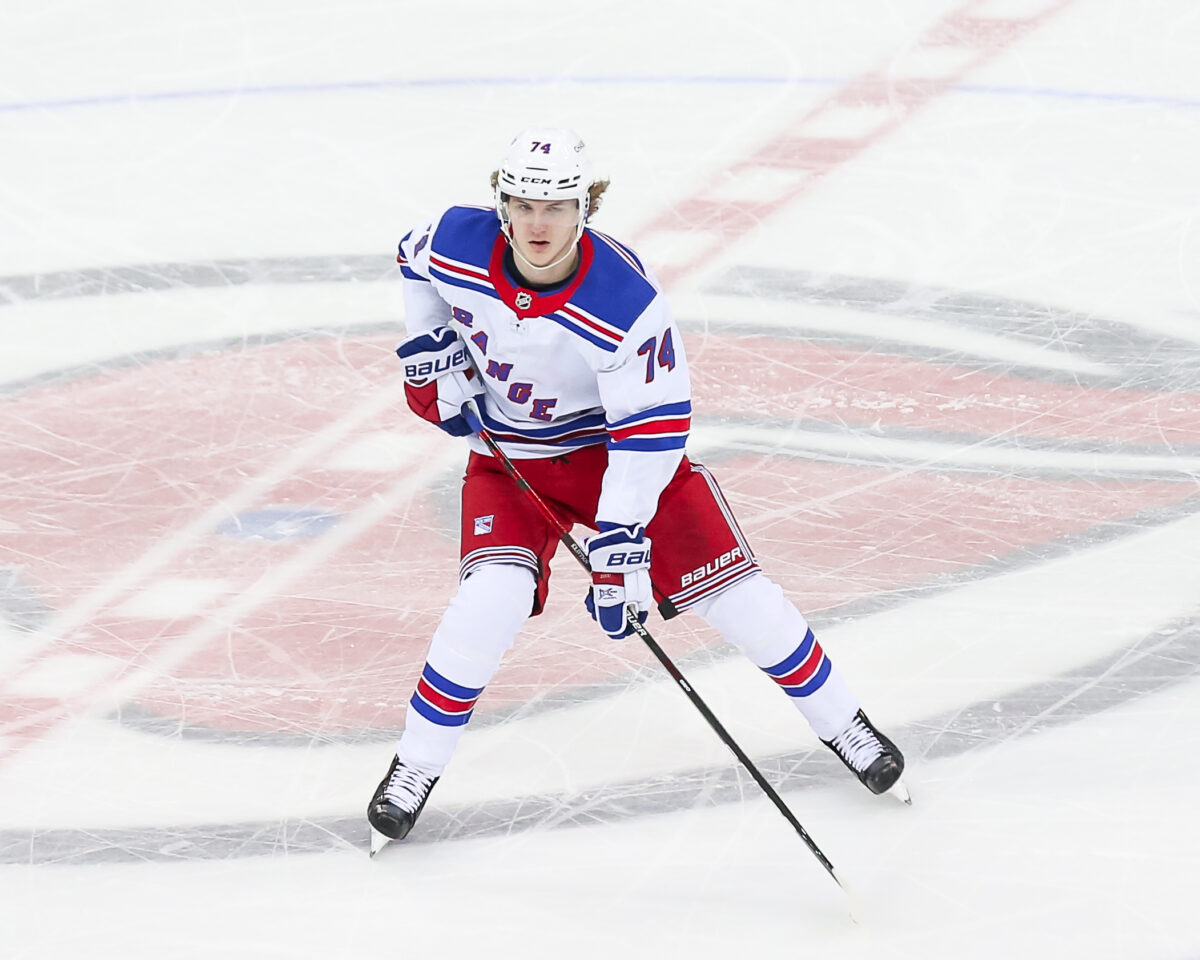 The Rangers could certainly use another center prospect, so it is likely that they would at least consider the idea of acquiring Savage. The 19-year-old is currently in his sophomore season with Miami University, where he has four goals and 10 points in 24 games. The Arizona native has received praise for his solid two-way game and playmaking ability, so he could have the tools to blossom into a bottom-six forward at the NHL level later down the road.
Nevertheless, it is clear that the Red Wings have a very appealing trade target here in Kravtsov. Although things have not gone well for him at the NHL level at this point of his career, there's reason to believe that this could change if he's given a fresh start. On paper, the Red Wings stand out as a prime landing spot for him, but we will need to wait and see if the two Original Six clubs end up striking a deal centering around him from here.