In this edition of Toronto Maple Leafs News & Rumours, I'll share that Michael Bunting's impressive performance has raised his market value. However, I wonder whether that might have created a dilemma about what I believe would have been his decision to stay with his hometown Maple Leafs. Will he now feel pushed to pursue a more lucrative contract with another team?
Second, I'll take a look at the content of a recent interview with new Maple Leafs' hire Shane Doan where he reflects on Brad Treliving's unique leadership style and his own relationship with Arizona-native Auston Matthews.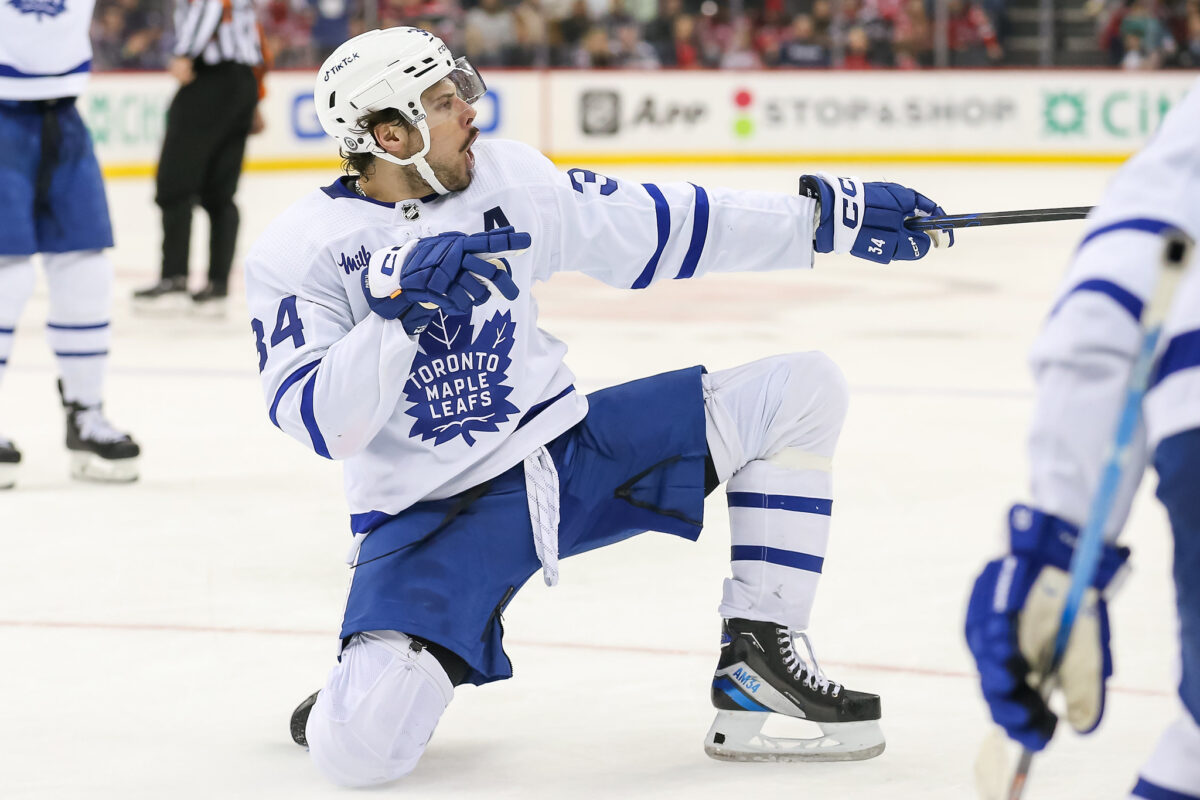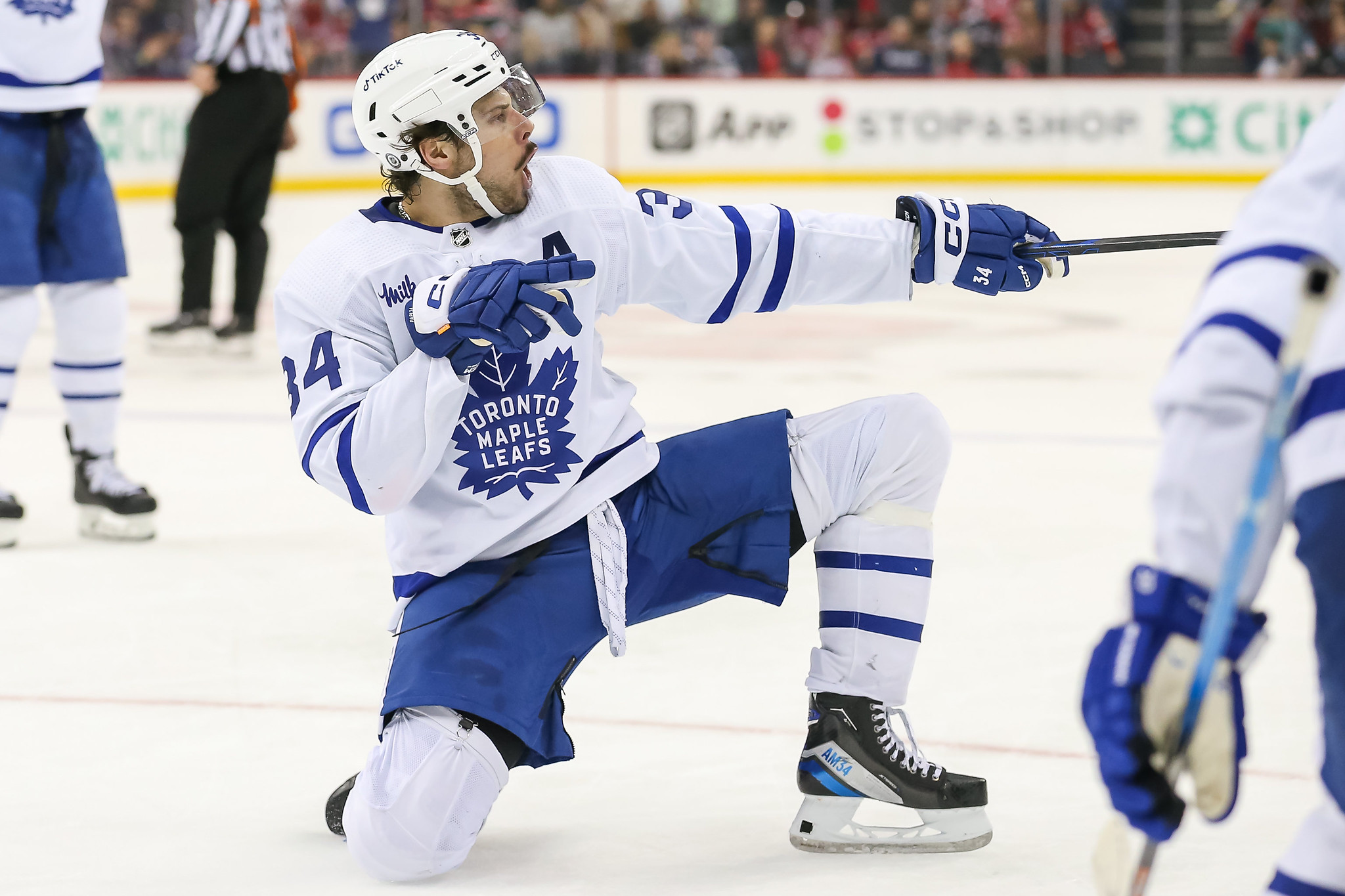 Third, I'll take a look at what THW readers said in the discussion section of my recent post about my support for Doan. In that post, readers highlighted what they saw as the unifying power of winning, saw Doan as a potential arbitrator fostering teamwork, and valued his character and experience. However, at the same time they also expressed concerns about what they anticipated as player resistance to change.
Item One: Michael Bunting Bet on Himself, But Has He Won?
Michael Bunting's impressive performance over the last two seasons with the Maple Leafs has raised his market value. As a result, he's now a more attractive option in free agency. And that's for good reason. 
Related: Maple Leafs' Michael Bunting: Not Someone to Bet Against
Over his two seasons with the Maple Leafs, Bunting has scored 46 goals and added 66 assists in 161 games. That includes a strong rookie season and an almost equally impressive second season. The second season might, in a way, be more impressive. Given that Bunting played all over the lineup in his second season and still scored the same 23 goals he scored in season one when he was mostly planted on the team's first line, he's proven to be a valuable asset.
While the Maple Leafs would likely prefer Bunting at a lower cap hit, there are likely other teams willing to offer him a more lucrative deal. From the outside, it would seem that Bunting now faces a tough decision. He could take a considerably lower cap hit and longer-term contract to stay with his hometown team or he could seek a higher-salaried contract with another team. 
---
Latest News & Highlight
---
The outcome depends on Bunting's priorities and the offers he receives in free agency. So, now what? If Bunting desperately wanted to stay in Toronto, it might have been easier if he had a poorer season. But now he likely faces three crucial constraints.
Constraint #1: His Contract Negotiations 
Bunting's strong performance put him in an interesting position. If the Maple Leafs are not willing or able to meet what are likely to be Bunting's increased financial demands, it could create problems in his contract negotiations. If he does stay, it could potentially strain the relationship between himself and the team. 
Constraint #2: Salary Cap Constraints
The Maple Leafs have salary cap constraints, as do most NHL teams. If Bunting insists on a higher salary, it will limit the team's ability to make other roster moves or sign key players. The team might have to make difficult decisions or trade other players to accommodate Bunting's contract, which could impact the overall depth and competitiveness of the team.
Constraint #3: Roster Flexibility
If Bunting did sign a long-term contract with a significant cap hit, it could limit the team's flexibility in terms of future signings and trades. The team needs to manage its salary cap effectively to build a competitive roster, and committing a significant portion of the cap to one player may restrict the team's ability to make necessary roster adjustments in the future.
Related: Pittsburgh Penguins Top Rivalries of the Crosby Era
Ultimately, Bunting's dilemma between his desire to stay in Toronto and the Maple Leafs' desire or ability to pay him a market-valued contract could create challenges in terms of negotiations, salary cap management, and roster flexibility. Before a contract is inked (or not), the team must carefully consider these factors and determine how to proceed. 
It would have all been so much easier had Bunting had a 12-goal season.
Item Two: Shane Doan Reflects on Treliving and Matthews 
In a recent interview (seen below), Shane Doan reflected on both Treliving's leadership and his relationship with Matthews. According to Doan, the new Maple Leafs' special advisor, Treliving's unique leadership style allows individuals to have a voice while he's able to maintain that he's in charge.
Doan noted that, in his experience, Treliving cares about people and values relationships. Doan believes that trait is crucial for effective management. He noted that, by understanding human nature and fostering positive relationships, Treliving can create an environment that boosts morale and enhances the team's chances of success.
About his relationship with Matthews, Doan describes it as positive and enjoyable. He's also full of admiration for the still-young Matthews. He highlighted Matthews' exceptional career and noted how well he's handled the pressures of being the first-overall pick in a major hockey market like Toronto. When asked about his mentorship and support for Matthews, Doan hoped it has contributed to a healthy working dynamic. He did believe it demonstrated the importance of strong relationships within the organization.
Related: Arizona Coyotes' Shane Doan – A Hockey Hall of Famer?
Overall, Doan's insights emphasized the significance of Treliving's leadership style and the positive value and impact of strong relationships. He particularly valued his bond with Matthews and hoped that it would, in the big picture, help foster a winning environment that would enhance the team's potential for future success.
Item Four: What THW Readers Say About Doan
In yesterday's post about Doan, the readers' insights were (as always) interesting. While many seem to continue to have a bad on for both Mitch Marner and Matthews, they did have some positive things to say about Doan. Here's a summary of their comments.
First, readers noted that winning is a unifying factor. They noted that, while money can often divide a team, winning has the power to unite a team. 
Second, they see Doan as a potential arbitrator, which can be a crucial role within the organization. Doan understands the importance of playing as a team and prioritizing the team's success over individual interests. Some readers believed Doan's presence could help foster confidence, teamwork, and a winning culture within the Maple Leafs.
Third, a number noted that, by hiring Doan, the organization brought in character and experience. They saw Doan's traits as a positive step for the organization. Some noted that starting from the top and implementing Doan's wisdom and experience could lead to positive changes within the team.
Related: Remembering Maple Leafs Tough Guy Jim Dorey
Fourth, they wondered whether some players (and they specifically named Marner) might be resistant to change. Some recalled Marner's comments during the second-round loss to the Florida Panthers as problematic. As a result, for some readers the jury was still out. They believed Doan's potential for positive influence might be hindered by player resistance. To a number of readers, it remains to be seen if players are open to learning from someone like Doan and embracing a different approach.
What's Next for the Maple Leafs?
The Maple Leafs are under the spotlight. Some readers believed that the hockey world would be closely watching the developments within the organization. 

However, if Doan's involvement could have an impact and the potential changes he could influence might come to fruition, it could have a significant ripple effect on the team and its future. However, the jury remains out on whether a positive impact is even possible.
---
---