Turning the tables on the Seattle Kraken by the same score of 5-1, the Toronto Maple Leafs had a much-needed win against Seattle on Sunday, Feb. 26. Auston Matthews broke his three-game goal drought by scoring two goals, while Mitch Marner registered three assists. 
William Nylander pushed his point streak to seven games with two assists, and John Tavares scored a goal. The other goal scorers were Timothy Liljegren and Mark Giordano, who also made history by setting the record for the most blocked shots in NHL history.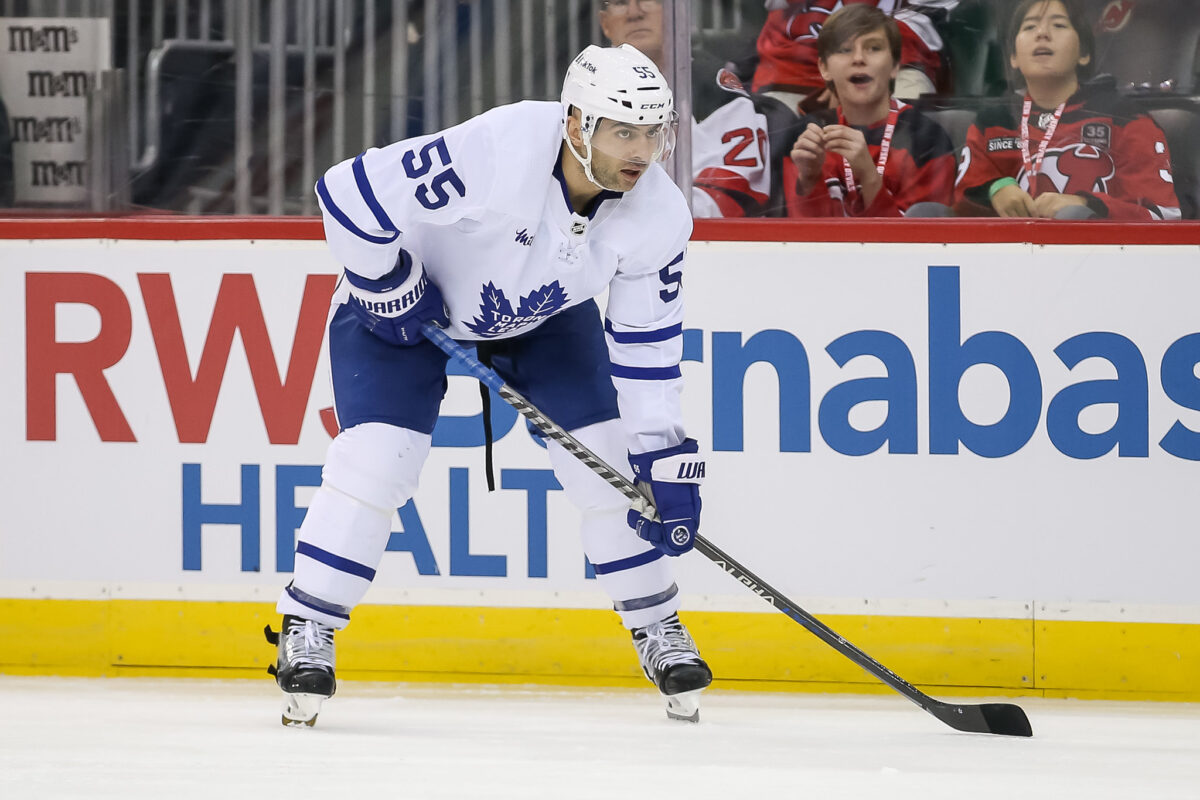 For good measure, Michael Bunting added a pair of assists despite only playing 12:23 minutes in the game. Finally, Ilya Samsonov was solid in the net and made 26 saves, only allowing the first goal of the game. 
The fact is that the score made it look like the Maple Leafs dominated the game. They did not. However, they made the most of their chances, while the Kraken were stymied by Samsonov time after time. He certainly didn't "steal" the win, but he sure made a difference.
Related: Maple Leafs Commentary: 2 Likes & 2 Dislikes – Giordano & Bunting
---
Latest News & Highlights
---
After Sunday, the team has a few days of rest before it plays the second game of its current five-game road trip. They will play back-to-back games against the Edmonton Oilers (on Wednesday) and the Calgary Flames (on Thursday). 
In this edition of Maple Leafs News & Rumors, I'll take a look at the win as well as some other news and thoughts emerging from the team as it engages in its road trip. I'll also wonder about prospect Matthew Knies and whether he might (or might not) sign with the team when his collegiate season is completed.
Item One: Samsonov Kept Stopping Pucks 
Ilya Samsonov started for the Maple Leafs on Sunday. He came into the game having won four of his past five games overall, but also struggled in 10 road games on the season (with a 3.01 goals-against average and a .899 save percentage). 
He improved that road record against the Kraken, making 26 saves on 27 shots. The only goal Samsonov gave up was the first goal of the game, to Vince Dunn in the first period. The Maple Leafs then came roaring back with five straight goals to win the game 5-1. It was Samsonov's fifth win in his last six games.
Related: Ex-Maple Leafs Goalie Michael Hutchinson: Where's He Now?
On the season, Samsonov has now played 31 games, with a record of 22-7-2, with a 2.30 goals-against average, and a .918 save percentage. 
Item Two: Mark Giordano Sets Blocked-Shots Record
Once again, as he has done most of the season, Mark Giordano had an impressive game for the Maple Leafs. He scored the game-tying goal to get things started for his team in the first period. He also recorded the 2,045th blocked shot of his career in the second period.
That blocked shot bumped him past former record-holder Kris Russell for the most recorded blocked shots in NHL history. The caveat is that, as a statistic, blocked shots have only been tracked since the 2005-06 season. That said, Giordano's achievement is still remarkable. It shows a level of courage and commitment to winning that most NHL players don't bring to the ice every game.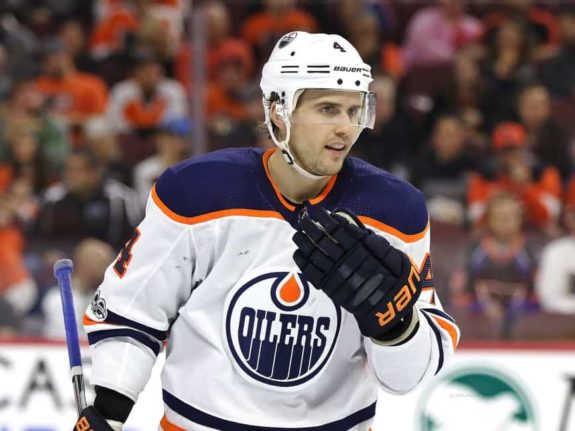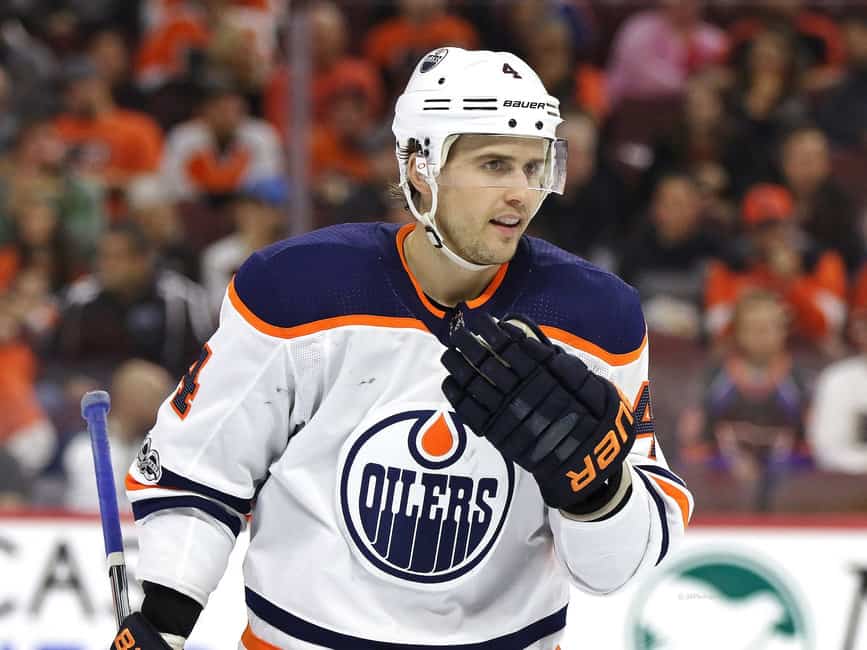 On the season, Giordano has 22 points, 115 blocked shots, and a plus-24 rating. Who would have thought that he'd regularly play a top-four role for the Maple Leafs this season? However, from my perspective, he's been one of the most valuable players on the team.
Item Three: Mitch Marner Gets Auston Matthews Going
Maple Leafs' head coach Sheldon Keefe's plan worked. Mitch Marner had another strong game, recording three assists. Those three assists brought his total over the past three games to eight. Perhaps more importantly, two of his assists went to Auston Matthews to help get his linemate going.
Related: Ducks' Buyout of Perry Was Mutually Beneficial
Marner continues to display elite skills, both defensively and offensively. He's now scored 20 goals and added 54 assists (for 74 points) this season. However, perhaps as crucial to his team is the impact he has on his linemates. He has a way of making everyone around him better. On Sunday, it was Matthews.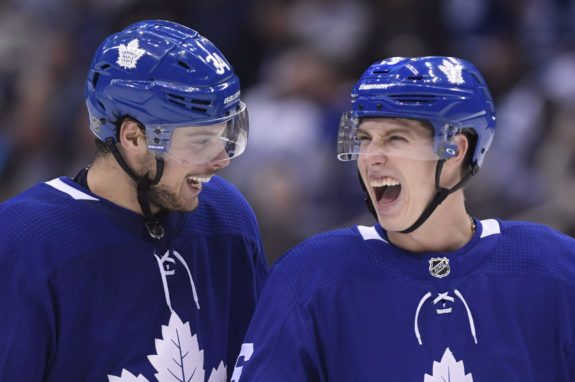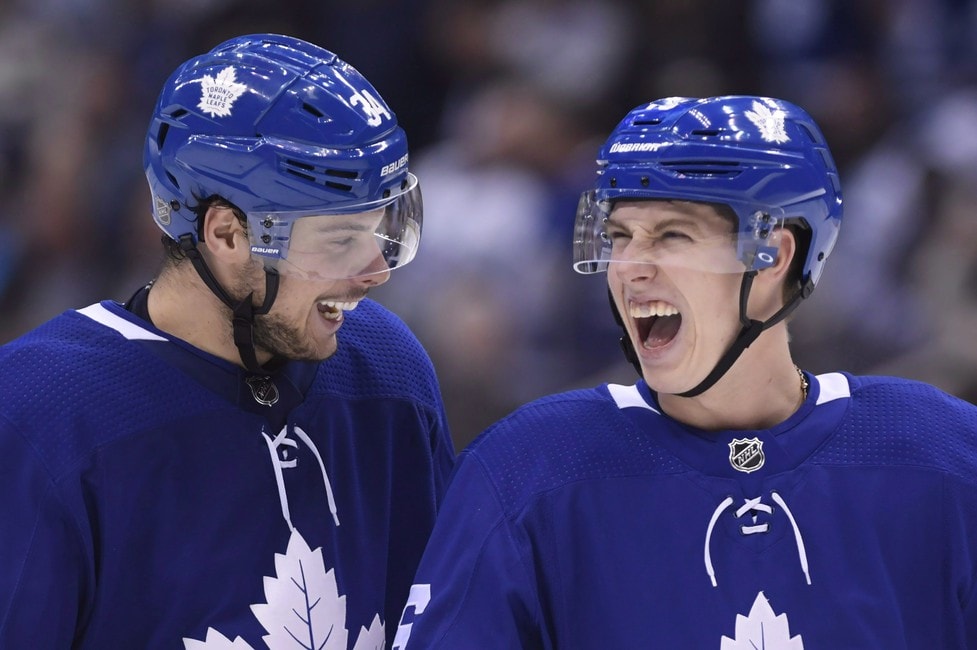 With the addition of Ryan O'Reilly, the Maple Leafs now have two lines that can dominate a game. The team's first line of Marner, Matthews, and Michael Bunting is one of the most productive in the NHL. With Marner's ability to create scoring opportunities and set up his linemates, he has become a key part of the Maple Leafs' offensive attack.
Item Four: What's the Story with Matthew Knies?
It's difficult to predict what will happen with Matthew Knies and the Maple Leafs. Just this past week, Knies and his Minnesota Gophers finished their regular season. They now play to see whether they'll make the Frozen Four. 
But, then what? It seemed to be given that Knies would sign with the Maple Leafs after this collegiate season is completed. However, I'm wondering if that might change for two reasons. 
Related: Maple Leafs News & Rumors: Knies, Minten & New Draft Strategy?
First, because professional hockey is a short career, might Knies reassess and wonder if leveraging his collegiate experience and scholarship to the fullest would be wiser than jumping into professional hockey before he's completed a degree?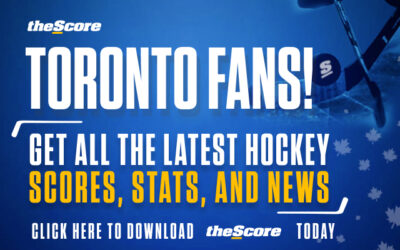 Second, what happens if he's able to win the NCAA championship? Or, conversely, what happens if he doesn't? How would either impact his decision? I would think there's more to consider than the quick bucks. For Maple Leafs' fans, it will be interesting to watch how the remainder of Knies' season with the University of Minnesota unfolds.  
What's Next for the Maple Leafs?
Sunday's game was an odd one for the Maple Leafs. They were dominated early in the first period and for almost all of the second period. However, after allowing one goal, Samsonov held his team in the game. The team regrouped to dominate the last part of the first period. Then, most importantly during the third period, they played well defensively.
In that, the team has shown the ability to respond after getting outplayed and to make adjustments. So, which is more important? To be able to come back from being outplayed for an entire period or to strive to not be outplayed? That's not a rhetorical question.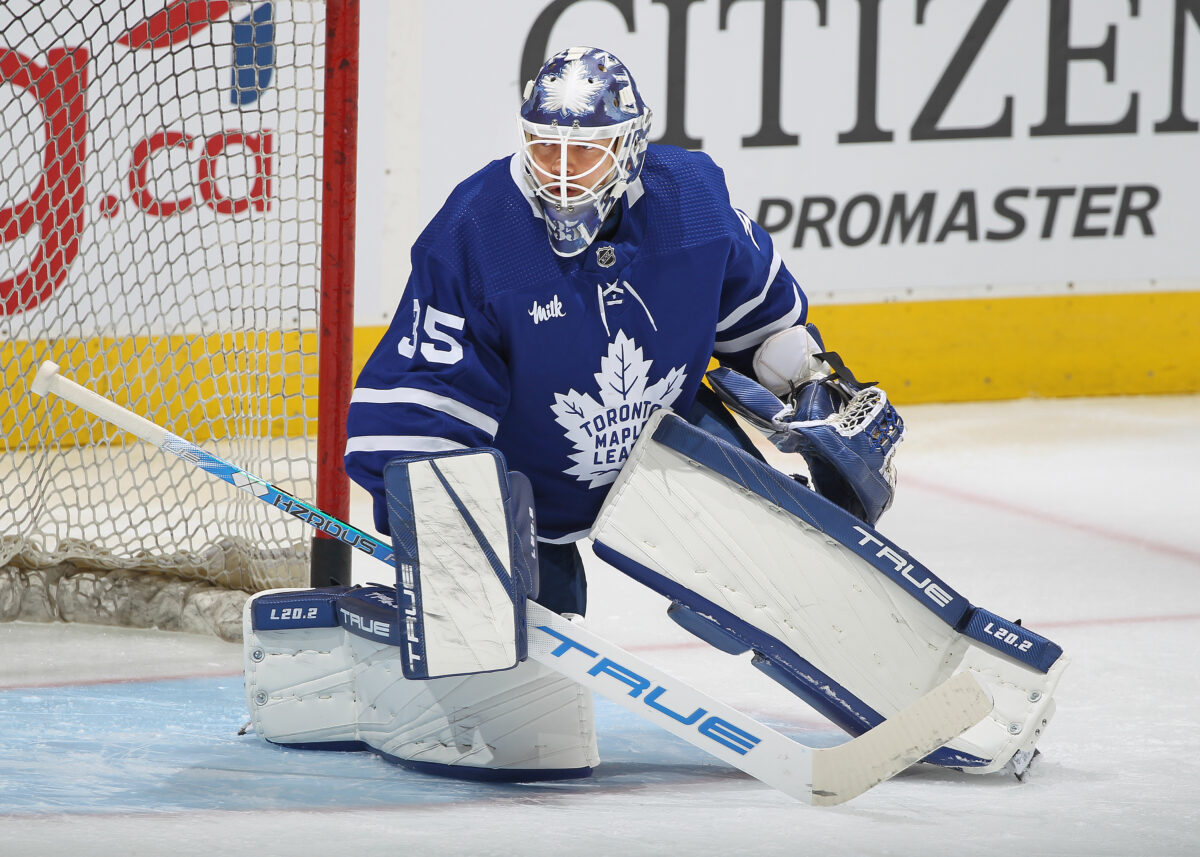 It seems difficult to me, when playing against another good professional team, to always be on top of your game. I liked that the team was able to come back from its struggles in the second period and make adjustments for the third. 
Thanks to Samsonov for holding his team in the game.