With the 2023 Trade Deadline rapidly approaching, the Seattle Kraken may be reaching an impasse with 24-year-old defenseman Cale Fleury. They selected Fleury from the Montreal Canadiens in the Expansion Draft, but he hasn't been able to consistently crack the lineup. His older brother Haydn, also a defenseman, was claimed from the Anaheim Ducks, but also struggled to stay in the lineup full-time, and was eventually released during the offseason.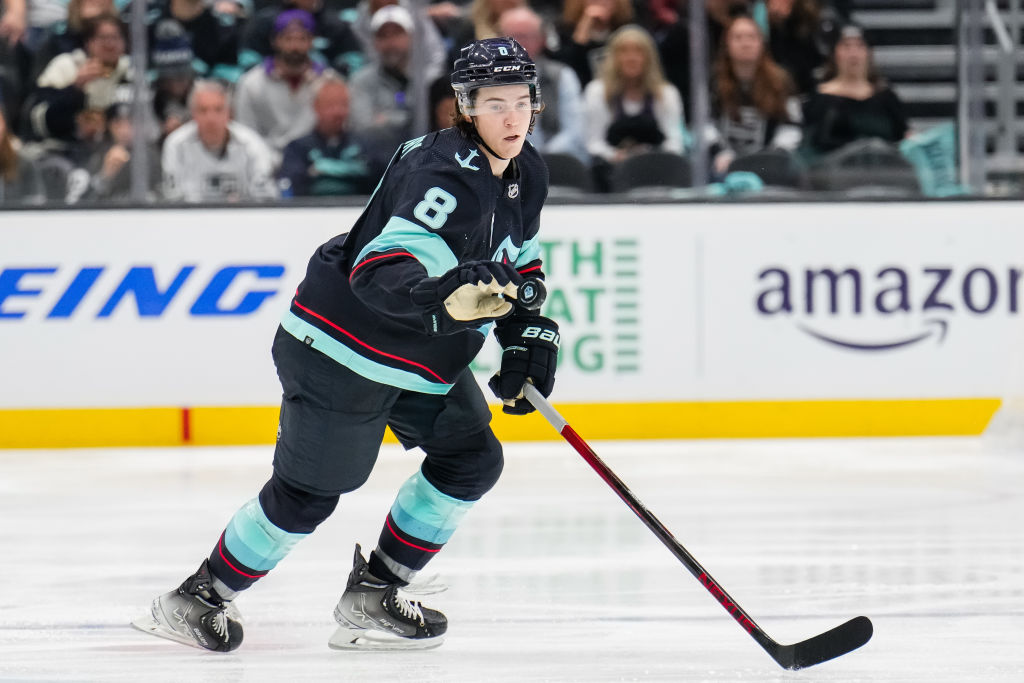 Cale, who was selected 87th overall in 2017, will be a restricted free agent with arbitration rights following this season. He only makes $750,000 this season, and while I doubt he'll be seeing a significant raise, that money may be better spent elsewhere. Is there more value in trading Fleury ahead of the deadline? Let's talk about it.
Cale Fleury Career Overview
Despite seeing a consistent growth in point production during his Western Hockey League (WHL) career, spent mostly with the Kootenay Ice before a stint with the Regina Pats, it hasn't translated to the professional level. He struggled to produce offensively for the Canadiens in his 41-game stint during the 2019-20 season, and that lack of production followed him to the American Hockey League (AHL) with the Laval Rocket. He scored just 34 points in 96 games.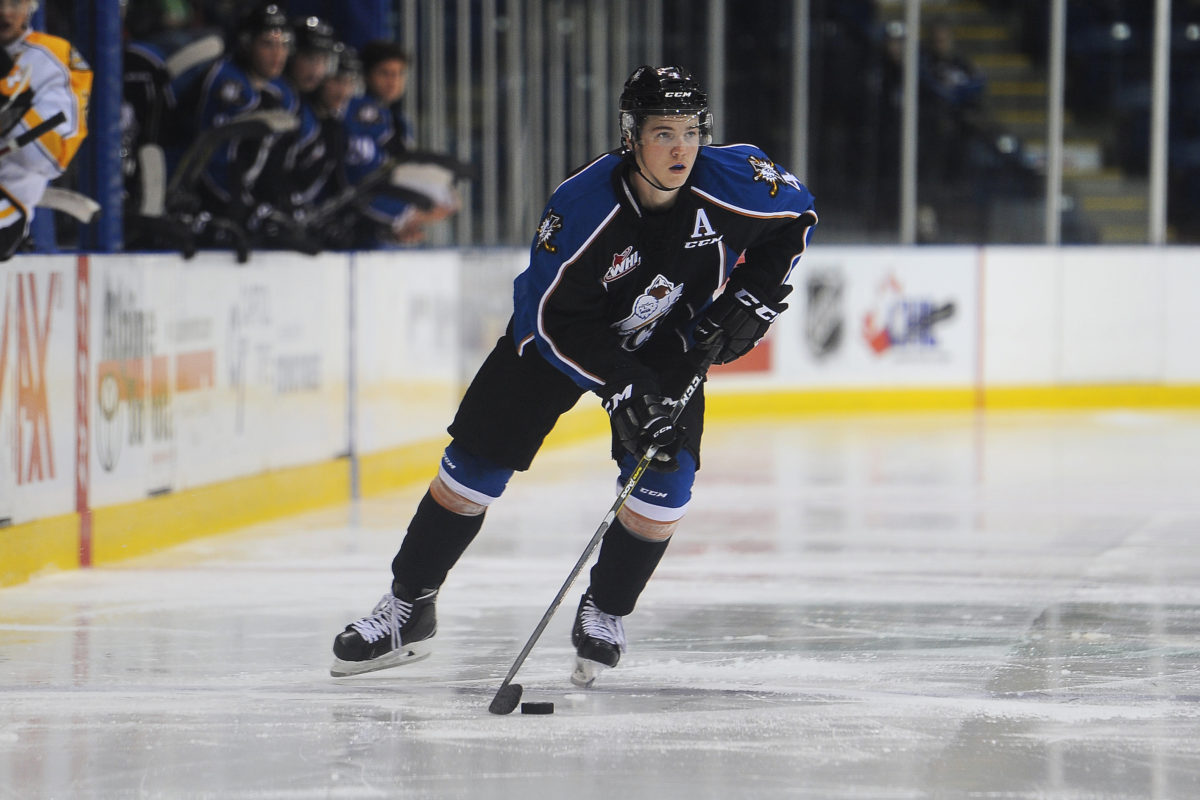 In nine games with the Kraken during their inaugural season, he didn't score a point and was a minus-3. That same year, while playing for the AHL's Charlotte Checkers, he tallied seven goals and 33 points in 58 games. To me, that was a promising sign that maybe he was figuring things out at the next level. He went on to add three assists in seven playoff games, but also tallied 24 penalty minutes.
Related: 2023 NHL Trade Deadline Tracker
---
Latest News & Highlights
---
In 11 games with the Kraken this season, he's averaging 12:52 time on ice and has seen less than 10 minutes in each of his past two games. He's tallied a lone assist, his only point as a Kraken, and has an even rating.
To Trade or Not to Trade?
In a league where you want to find and hold onto right-handed defensemen, it seems counterintuitive to suggest trading one; especially one that's 24 years old. However, I really struggle to see a situation where Fleury is playing consistent, meaningful minutes for the Kraken. To be blunt, it's stunting his growth. Will Borgen is ahead of him on the depth chart, and has both earned his spot and shown he can play higher in the lineup. If the Kraken offer Borgen another contract, I can't see a real spot for Fleury. 
The Kraken also have Jaycob Megna, albeit a left-handed defender, who has an opportunity to become the team's seventh defenseman. That would relegate Fleury even further down the depth chart. They do have another right-handed defenseman under contract in former Quinnipiac Bobcat Brogan Rafferty who could be called up in case of an injury, but he's also going to be looking for a new contract this offseason. 
Related: Kraken Must Find a Way to Get Cale Fleury Into Lineup
It's a really tough situation for Fleury. His waiver status makes it risky to send him to the AHL for consistent playing time with the Coachella Valley Firebirds. It would be more beneficial to get something in return than losing him for nothing, especially if the team doesn't plan on bringing him back next season. 
I don't think they could get a lot back for him due to his limited usage and production. Maybe general manager Ron Francis could attempt to leverage his lack of opportunity. Since the team is finding success with the lineup they have, they apply the "if it's not broke, don't fix it" mentality. That coupled with his being a third-round draft pick, I can't see them getting much more than a third or a fringe-NHL player/prospect in a trade. Even that is only if a prospective team is really high on him.
If the Kraken aren't going to bring Fleury back, then they need to get as much as they can for him. The team may be in the midst of making some pretty big strides from last season, but they're still at a point where they should be bringing in as much draft capital as possible.