The Toronto Maple Leafs have an extra day off this week, and they'll take on the Tampa Bay Lightning on Thursday when they can close out their first-round series. The team has had two miraculous comeback wins against last season's Stanley Cup Finalists, and while they have a commanding 3-1 lead in the series, it's far from over.
---
Latest News & Highlights
---
As the team gets ready for Game 5, the biggest question is what happens next to Michael Bunting when he finishes his three-game suspension. In this edition of Maple Leafs News & Rumors, I'll share thoughts about that and other news items about the team.
Item One: The Lightning Are Feeling Luke Schenn's Presence
Luke Schenn had a standout Game 4. Although he has yet to register a point in the series, he led the team with 10 hits on Monday. He's also been a key defensive player throughout the series, with 22 hits and seven blocked shots in four games.
Related: Toronto Maple Leafs' Top-20 Goal Scorers All-Time
But perhaps what makes him most valuable is his solid defensive play which has allowed his defensive partner Morgan Rielly to ramp up his offensive game. Rielly has played some of the best hockey of his career with Schenn on his right side, and the Maple Leafs have been rewarded for it.
Item Two: Sheldon Keefe Asked About the Team's Killer Instinct
Maple Leafs head coach Sheldon Keefe addressed the media yesterday regarding the team's ability to close out a series and develop a "killer instinct." Keefe did not explicitly define what he means by "killer instinct". However, he suggested that it's a term used to describe teams that get the job done. 
Keefe emphasized that they are trying to become that type of team and said he believes their biggest challenge is to learn how to close out a series.
Keefe also stated that he wasn't pleased with his team's first period in Game 4. However, he was satisfied with their play in the second and third periods and thought they deserved more than they got in terms of rewards for their good play. 
One thing that pleased him was their attack mentality in overtime, which was noticeably different from the previous game. He pointed out that their aggressive play forced the Lightning into a penalty, which led to Alex Kerfoot's game-winning tip-in.
Related: Maple Leafs' Biggest Concern Is in Net
Overall, Keefe believes these recent experiences will help build their spirit and mindset as they strive to develop whatever that " killer instinct" might be to help them close out games and, eventually, the series.
Item Three: If Michael Bunting Comes Back, Who Sits?
Bunting can return for Game 5 after serving his three-game suspension. I can think of a few good reasons to sit him for another game that has nothing to do with scolding him for his misbehaviour; however, he'll likely draw back into the lineup. He might even jump back to the top line with Auston Matthews and Mitch Marner. (That's where I would play him; a Bunting goal would be a dagger.)
However, decisions about his return have been impacted by the solid play of emerging forward Matthew Knies. The youngster from the University of Minnesota has earned the trust of the coaching staff, has played well, and is in a great position to benefit from spending time with Ryan O'Reilly.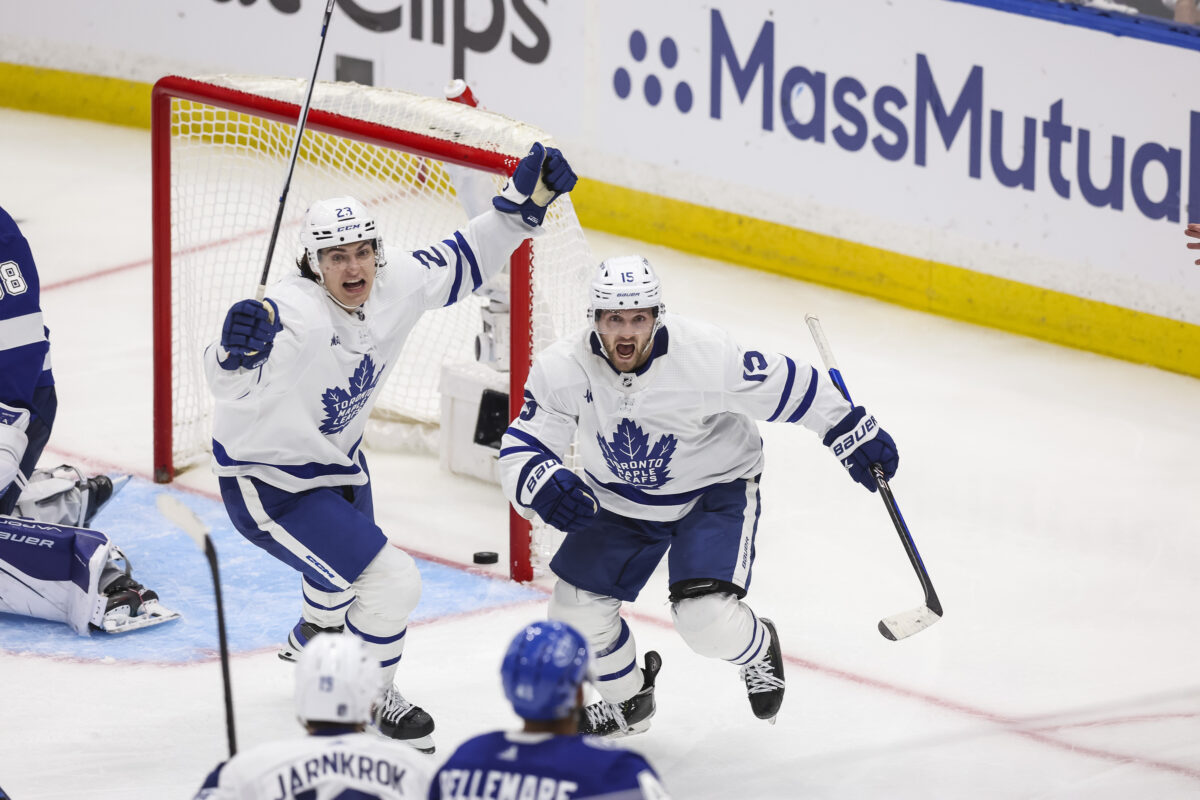 NHL insider Elliotte Friedman hinted that Sam Lafferty is the most likely candidate to sit if Bunting draws in. He's a speed demon, and his work ethic is strong, but he lacks scoring power. As I hinted before, Bunting's return could boost the team's offense and overall game. Still, there are reasons why Keefe might choose to sit him. He could become a target for the Lightning in a way that might be distracting.
Related: Battle of Maple Leafs Pests: Michael Bunting vs. Nazem Kadri
If Keefe sees how Tampa Bay can leverage Bunting's presence for their own ends, choosing to "rest" him would be a possibility. If the Maple Leafs can close out the series, Bunting can start fresh with the next team up.
What's Next for the Maple Leafs?
One thing that's been nice about this series, fans haven't been trolling defenseman Justin Holl; he's been playing pretty well. He's also been shooting on net from the point, which seems to be a strategy the Maple Leafs have employed to beat future Hall of Fame goalie Andrei Vasilevskiy.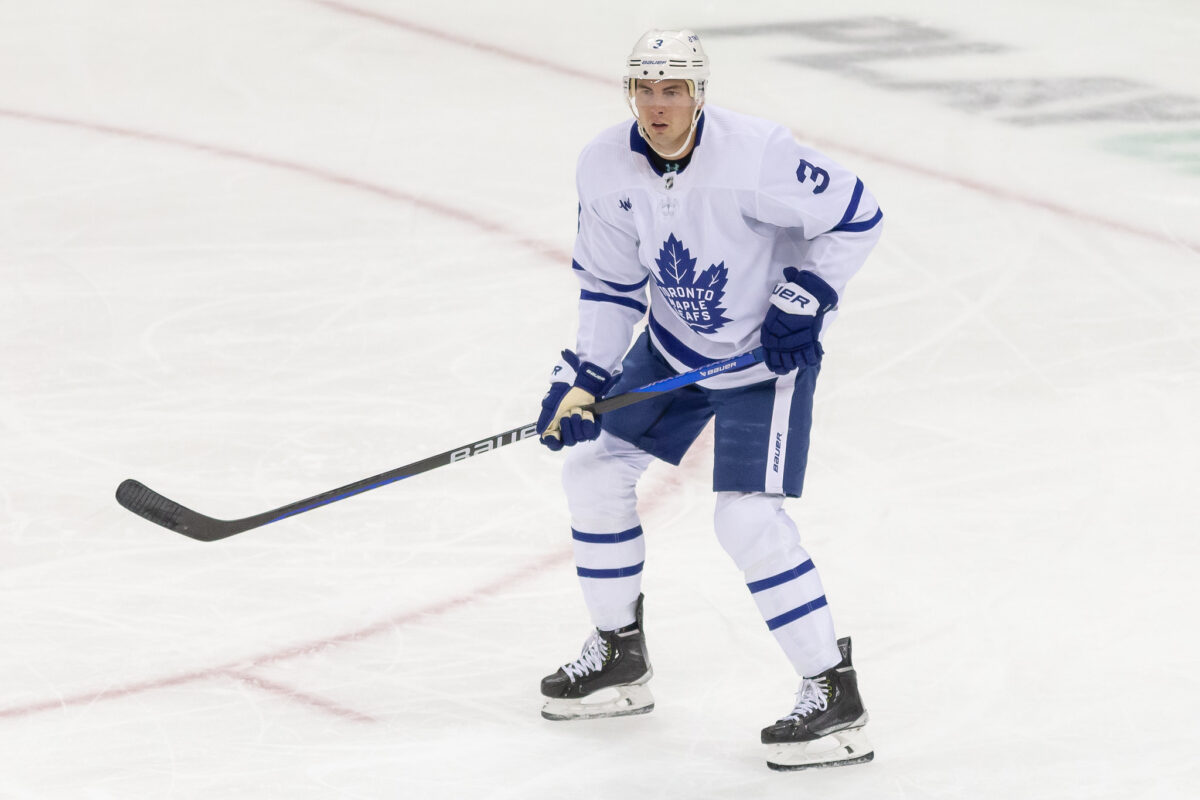 Holl registered an assist in Monday's 5-4 comeback win after going eight games without a point. In fact, he hasn't scored a goal in 49 straight games, dating back to Dec. 27, 2022. Wouldn't it be great if he could channel Rielly and score the game-winner to close out this series? 
That would be fun.